Shoshanna - Transitional Dresses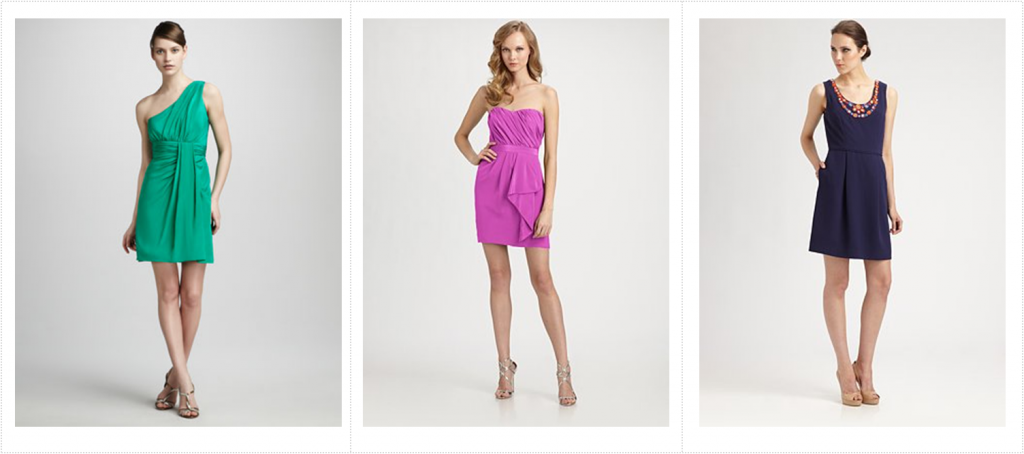 Shoshanna One-Shoulder Dress | Shoshanna Silk Courtney Dress | Shoshanna Naomi Dress
Dresses to Wear in Late Summer and Early Fall
If you live in an ever-changing climate like I do, this time of year is always a hard one to dress for. Some summer days in August can be a bit chilly, and some fall days in September can still be blazing hot. While it's tempting to start ignoring your summer dresses, it's actually a great time to stock up on frocks you know you'll wear next year, and dresses that are suited to these transitional times like late summer into early fall, and late spring into early summer.
I love these dresses by Shoshanna (if you were into pop-culture in the 90s, you might remember her as Jerry Seinfeld's girlfriend. If you have no recollection of this, never-you-mind, I'm just a smidge older than you). Shoshanna got into designing dresses to better fit her own very feminine figure, so they are very well-constructed and come in extremely flattering (and supportive!) cuts.
These three dresses in color, shape, and style, are all perfect to wear now and all the way into mid-fall. I'd bring them back out of the closet again in late March, through early May. They are perfect to wear for several occassions; although if you are a Seinfeld fan, you'll remember Jerry once broke up with a girl for wearing the same dress on a date. But what does Jerry know about fashion, really? After all, he let Shoshanna get away!