Return to Refinement: Watters Fall Bridal 2012
If there's one development I'm happily noticing in bridal fashion, it's a return to detail and elegance. And it's so wonderful, I don't dare call it a trend, because I'm hoping this idea will be here to stay.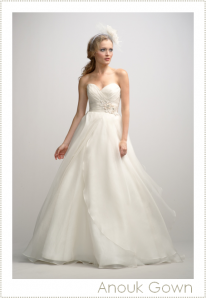 One of the bridal lines that seems to perfectly hit the mark by combining details; beautiful, flowing silhouettes; and rich, delicate fabrics is Watters. Watters' designer, Vatana Watters, deftly incorporates regal detail into very modern and supremely flattering shapes; and the result is a collection of bridal gowns that are as stunning coming down the aisle, as they are up close.
Watters also clearly has a skilled understanding of the proportions that look best on women, and deep appreciation for the grace and sophistication modern brides want. Watters' skill and mastery has been on consistently display in all of her creations throughout her 26-year career. Her attention to the finer points of design have made her dresses the top choice of many a bride, and has even coined a name among brides-to-be who long to be a "Watters Bride".
Her refined style translates through all the lines she creates, which includes: Watters Brides, Watters Maids, Wtoo, (beautiful gowns at a price point that makes these styles attainable for many brides and maids), and the Encore line, which features delightful second dresses for a bride to change into at the reception, wear at her shower, or don as an exit dress as she departs for her honeymoon.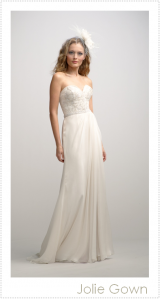 Watters lines also features accessories and something for every female member of the wedding party including: C20 (Collection 20) which are special occasion options, perfect for mothers of the bride or groom; and Seahorse,  for the lovely flower girls and junior bridesmaids in your wedding party. I plan to feature each of these lines individually on Dress For The Wedding, because I really love these dresses, and I think my readers will, too.
Today, I want to just give you  a peek at the Watters Bridal line for Fall 2012. I think you'll see what I mean about the level of refinement and luxury here; so if you're a bride seeking your perfect dress, I think there are some amazing choices.
Watters dresses are all online for you to swoon over at www.watters.com and on Pinterest. I have pinned quite a bit of the collection to my own boards on Pinterest as well, so I encourage you to add them to your own wedding planning boards.
To see one of these magnificent gowns in person and try one on, please use the Watters site to find an authorized bridal retailer nearest you. You may soon decide you're a Watters bride, too!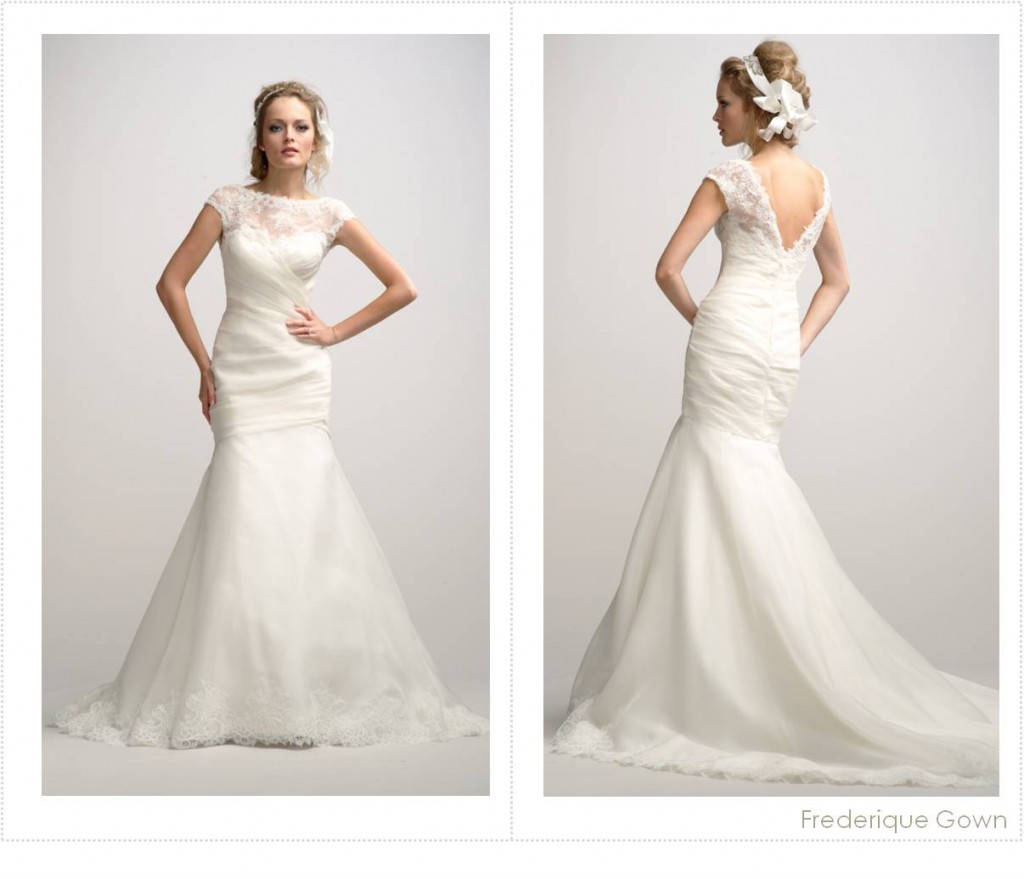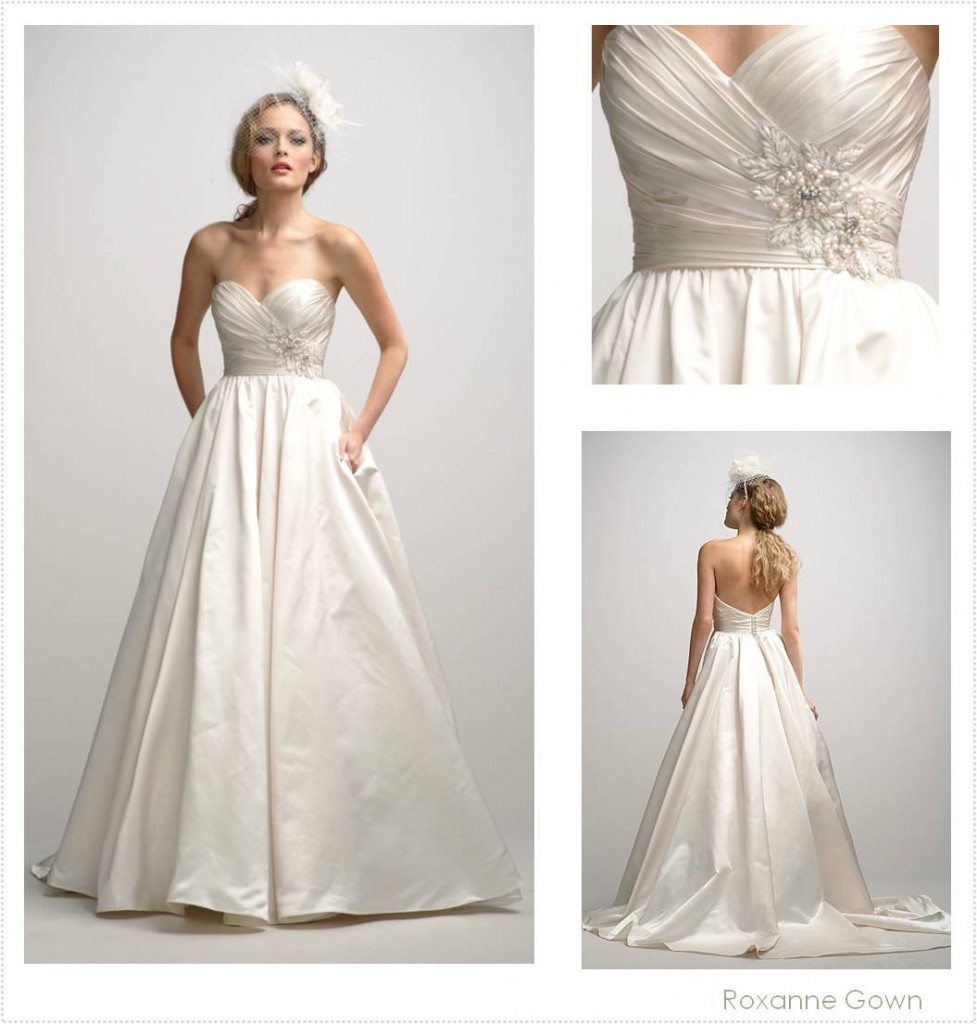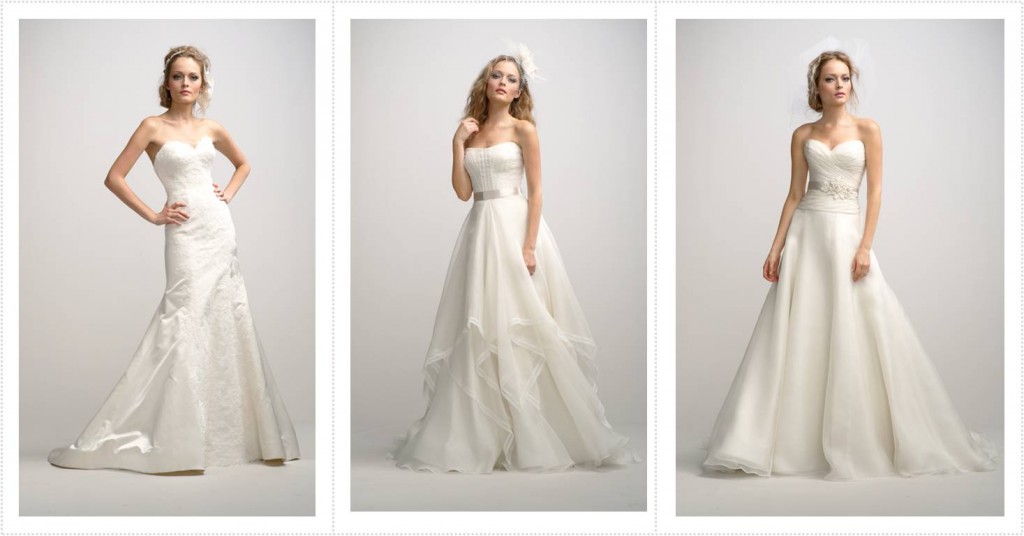 Watters Bridal Fall 2012: Brigette | Odette | Marcelle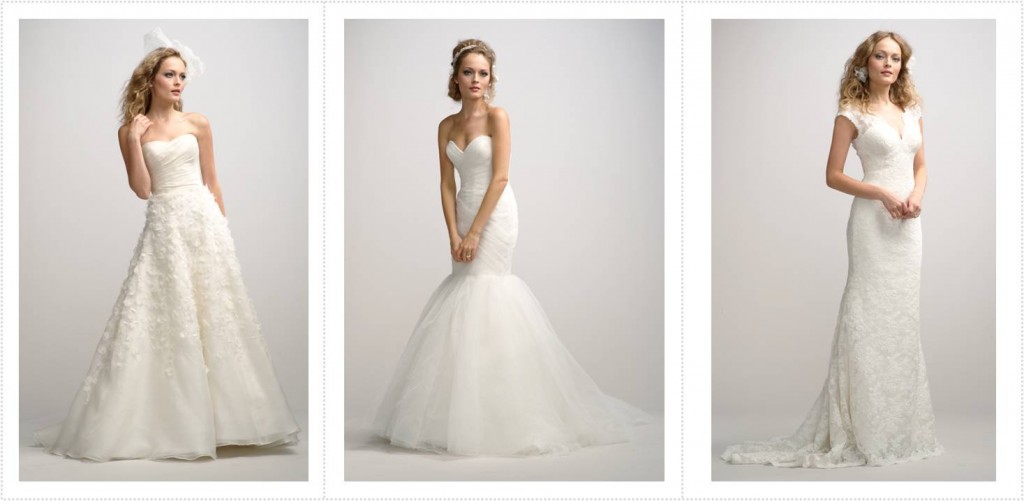 More Watters Bridal Fall 2012:  Gigi | Valerie | Amile