Bridal Clutches
In some of the posts where I speak about my own wedding on this blog, you may have deduced that as much as I love fashion, I was fairly uncomplicated when it came to my own wedding attire.  My style was pretty classic and understated -- which was what I was going for-- but when I look back I sometimes feel I was a little too low-key.
For instance, I would have worn some bigger stand-out jewelry, a pretty hair accessory, and I would have definitely carried a bridal clutch. Not having a bridal clutch was not only a missed style opportunity, it was also inconvenient not to have a little pretty bag by my side for lipstick touch-ups throughout the day. A bridal clutch isn't just pretty place to stow things, it gives a more put-together style to your wedding day look. I've compiled a few of my favorites for every style of bride and every kind of wedding.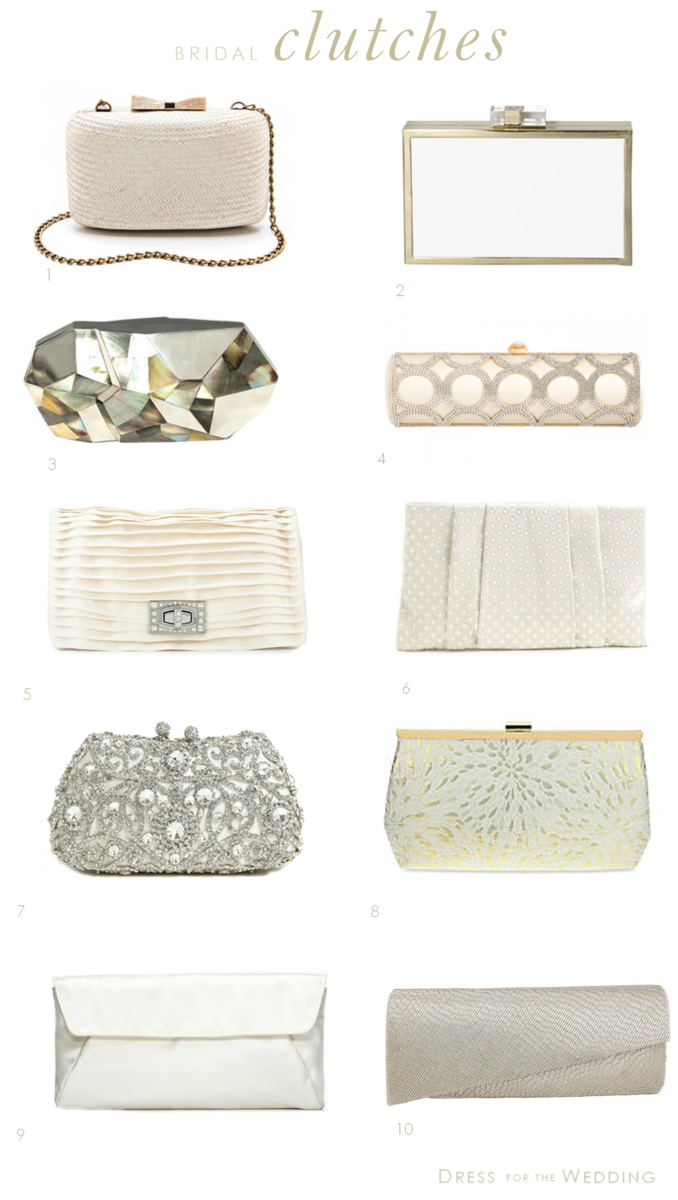 Affiliate links are used in shopping sources. 1. Kayu Annie Straw & Shell Clutch  2.Vince Camuto Mira Clutch  3. Susanna Valero Shell Clutch from Bottica 4. Amanda Pearl Marilyn Clutch 5. Pleated Pave Turnlock Clutch from Ann Taylor 6. Wedding Belles "April" Clutch by Kate Spade  7.Tasha Princess Clutch 8. Nina "Luther Clutch in Champagne and Gold  9.  Ann Taylor Satin Clutch 10. Nina Meredie Clutch  Update: some of these have sold out, so see new stock in the shop section for Bridal Clutches
You may think you don't need a bridal purse, but trust me -- it's so nice to have an elegant place to store your lipstick, hairpins, compact, mints, and tissues that can sit neatly next to you or in your hand. A place that is not a giant tote-bag  that you hauled with you and left in the getting ready room, that you awkwardly rummaged through on quick trips back to the room to touch up your makeup. (i.e., exactly what I did.) Here's a little more detailed view of these beauties and some thoughts on which clutches I'd pick for each wedding style. (Note: because of the date of the post, most styles have sold out. Here are some new clutches we love!)
Bridal Bags and Clutches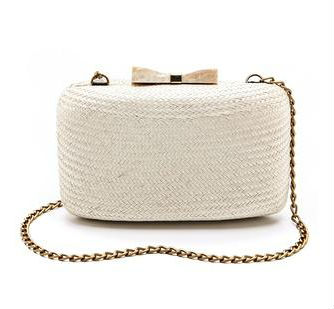 For the nautical bride, this straw Kayu Annie Straw & Shell Clutch will look perfectly in place at a waterfront venue or beach wedding.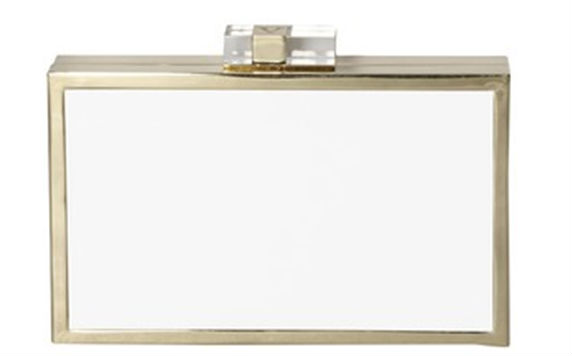 A minimalist bride will appreciate the modern lines of this Vince Camuto Mira Clutch. This would pair perfectly with a sleek wedding gown.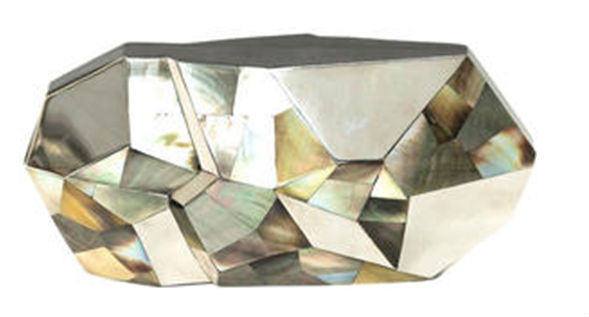 The artistic or avant garde bride will love this faceted shell clutch by Susanna Valero from Bottica that looks like a work of art. This would be the perfect accompaniment to a wedding held in an art gallery or at chic city wedding venue.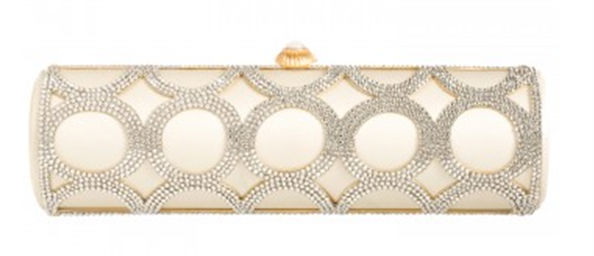 The glamorous bride will love this  Amanda Pearl Marilyn Clutch for a touch of old Hollywood style.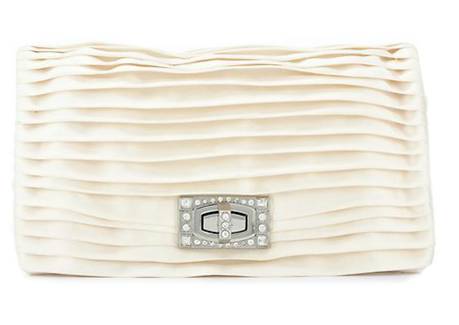 This Pleated Pave Turnlock Clutch from Ann Taylor gives neat tailored lines and a little Art Deco flair for a vintage bridal look.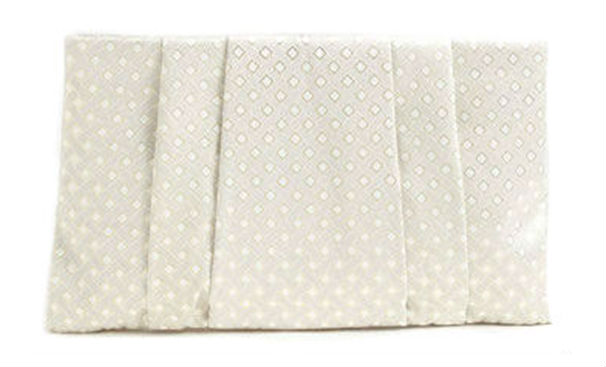 The preppy bride will love keeping things cute with this Wedding Belles "April" Clutch by Kate Spade .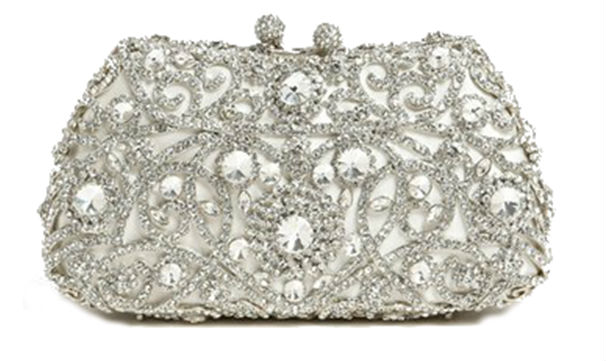 A bride who loves bling is sure to want this crystal encrusted clutch by her side.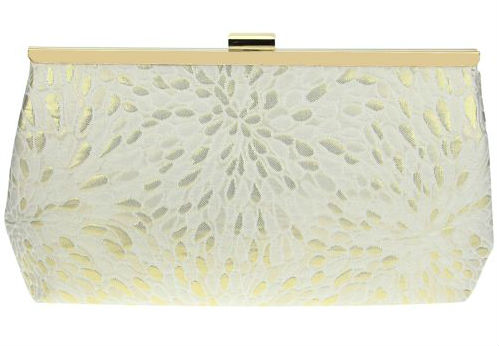 This gold flecked clutch by Nina is a great accessory for a bride who wants a gilded style.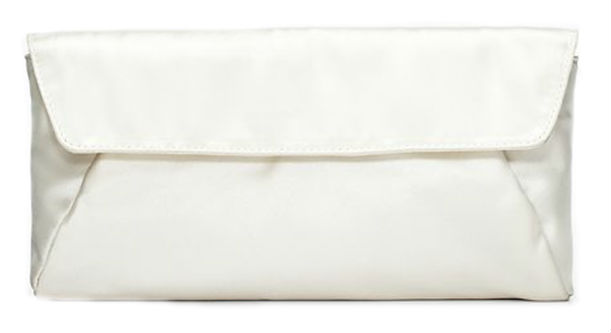 Sleek and classic, this Ann Taylor Satin Clutch will accent nearly any classic wedding gown nicely.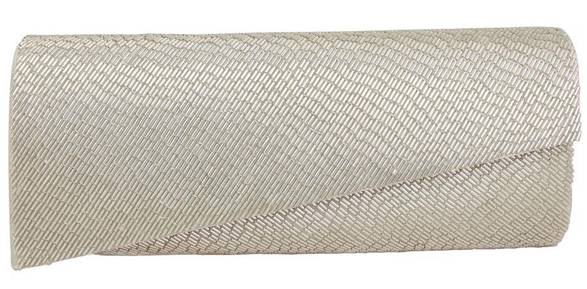 The sleek silver and asymmetrical lines of this Meredie Clutch give this a modern look - great with an asymmetrical neckline or one shoulder gown.
Which one is your style? It's either the Marilyn or the pleated one for me!
Is your favorite look sold out? Check the Shop section of Bridal Clutches and Bags. Want more ideas for your wedding day style? Check out these bridal accessories and wedding dresses.