Perhaps no dress is better suited to a spring or summer wedding guest than a pretty floral dress! Floral dresses for weddings are not only lovely and full of color, they also are easy to accessorize! Just pick up on one of the colorful details and go from there.

Floral Dresses for Weddings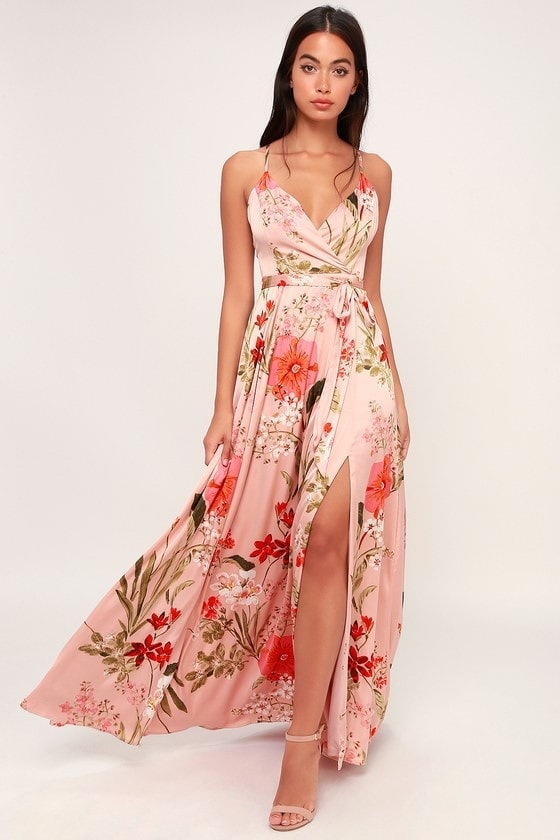 Dresses with flowery prints are great for wedding attire because there's a good chance the print you pick will be unique - not worn by either another guest, or the wedding party. They also are perfectly suited to bridal brunches, bridal showers, and rehearsal dinner attire. Here are my favorite pretty printed dresses for weddings from our favorite shops for wedding guest dresses. If you are a member of the wedding party, you might want to look at Floral Dresses for Bridesmaids and Floral Dresses for Mothers of the Bride.
Shop Floral Print Dresses

You Can Also Browse By Dress Color
Red Dresses | Pink Dresses | Coral Dresses | Yellow Dresses | Green Dresses | Light Blue Dresses | Dark Blue or Navy Blue Dresses | Purple Dresses | Floral Dresses
Shop by Wedding Guest Style
Casual or Dressy Casual Dresses | Semi-Formal Wedding Guest Dresses | Formal Gowns for Black Tie Weddings | Maxi Dresses for Wedding Guests | Dresses for Wedding Guests Under $150
Originally published in 2015, updated July 2020.