Wedding Dresses Under $1,500
The search for the perfect wedding dress doesn't have to end in a depleted bank account. Sure, if money is no object, there are some glorious wedding dresses to be had, but even if you had an unlimited budget I think many of us would still choose to wear one of these beauties! We're lucky to live in a day when many reputable online retailers offer wedding dresses for under $1,500, and some are under the $1,000 and $500 price point! The list below is from stores  you can trust like BHLDN, Shopbop, and ModCloth. Check back from time to time because I will try to update this shop section more frequently!
Bridal Gowns for Less than 1500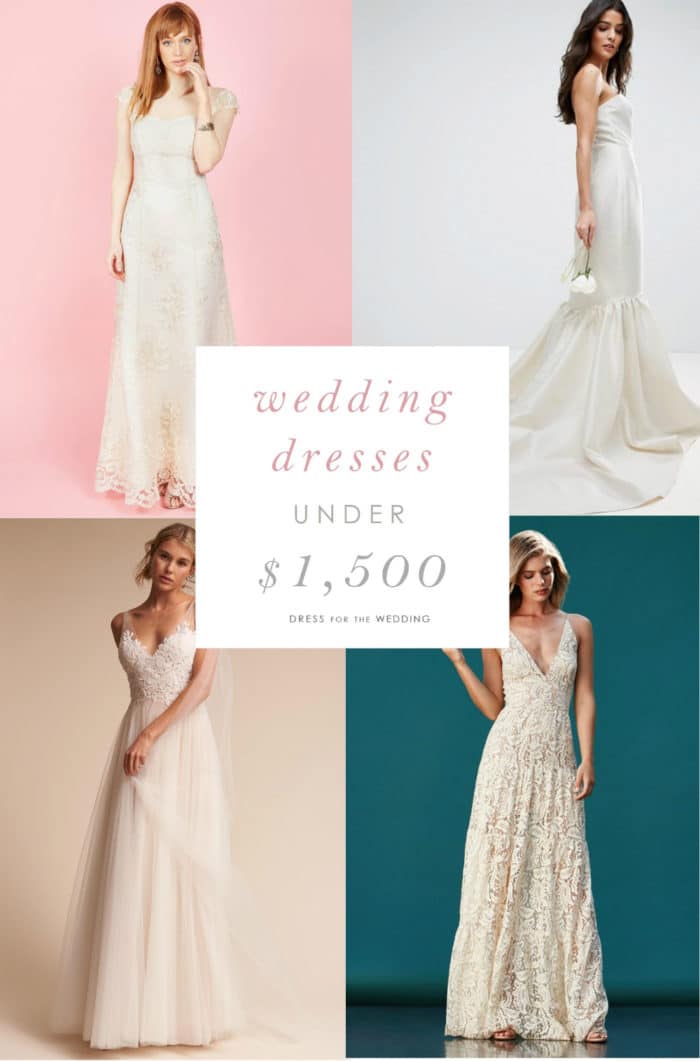 Sources: Top left Eye for Divine Gown from ModCloth | Top Right ASOS Trumpet Hem Bridal Gown | Bottom Left Heritage Gown from BHLDN | Bottom Right Melina Lace Gown from Dress the Population
Links to retailers and shop sections are from Dress for the Wedding's affiliated partners.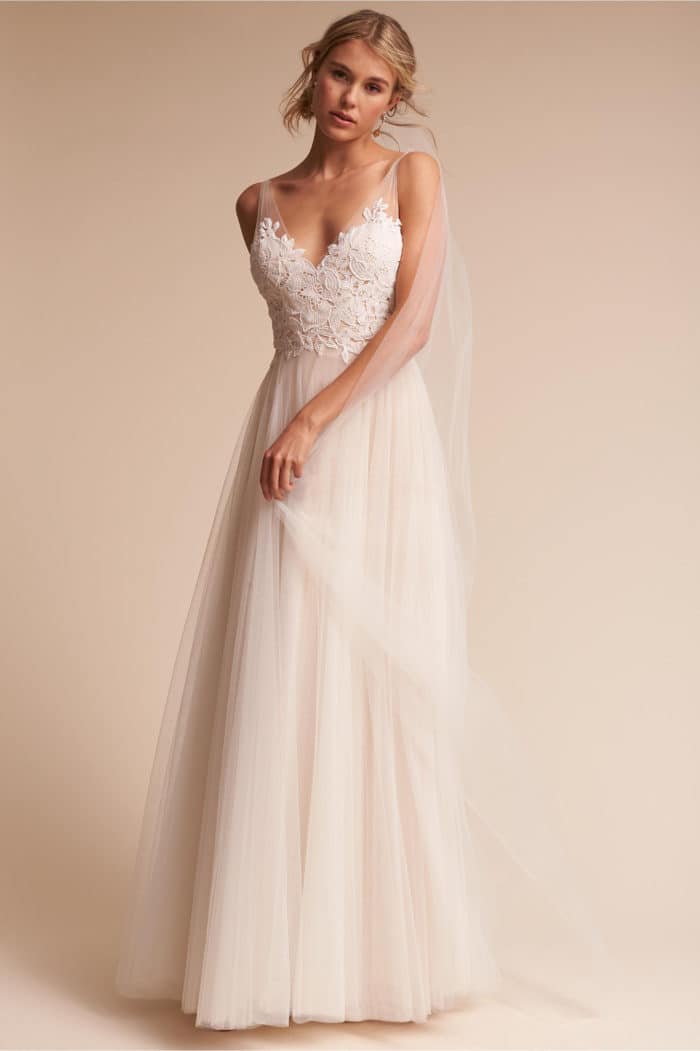 BHLDN's Heritage Gown is only $975 – BHLDN has a huge selection of wedding dresses between about $300 – $2000 that are safe to buy online.
Shop Affordable Wedding Dresses Under 1,500 Dollars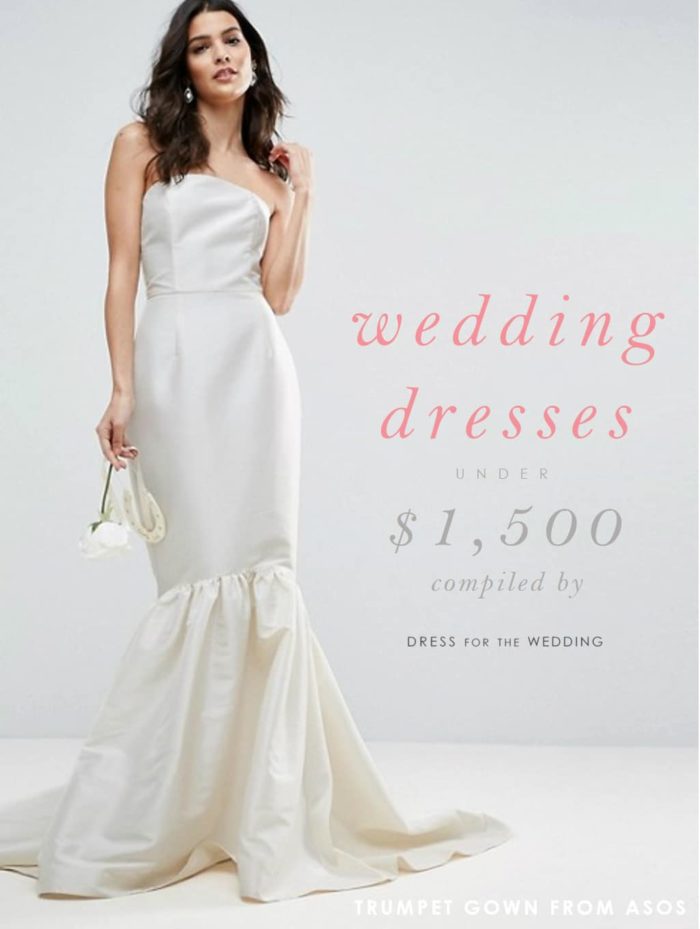 Pictured gown: ASOS Trumpet Hem Bridal Gown Under $400.
See more