How and where to find beautiful wedding dresses under $1500! Affordable wedding dresses under $1,500 are available from a number of bridal boutiques. We'll show some of our favorite styles, and where to find them!
The shopping sources in this post about wedding dresses under $1,500 use affiliate links, which means this site may earn a commission if you make a purchase from our links.
Wedding Dresses Under $1,500
The search for the perfect wedding dress shouldn't have to end in a depleted bank account. If money is no object, there are some glorious designer wedding dresses to be had, but even if you had an unlimited budget I think many of us would still choose to wear one of these affordable beauties! We're lucky to live in a day when many reputable online retailers offer wedding dresses for under $1,500, and some are under the $1,000, $500, and $200 price points!
Where to Find Affordable Wedding Dresses
The list below is from online wedding stores you can trust like BHLDN, David's Bridal, ASOS, Lulus, and sellers from Etsy (be sure to check the individual reviews as well!) Check back from time to time because we will try to update this shop section as we find new gowns. Click on the image of the dress that interests you, to be directed to the online retailer where you can get specific pricing and sizing details and purchase these gowns.
Find a Bridal Gown for Less than $1,500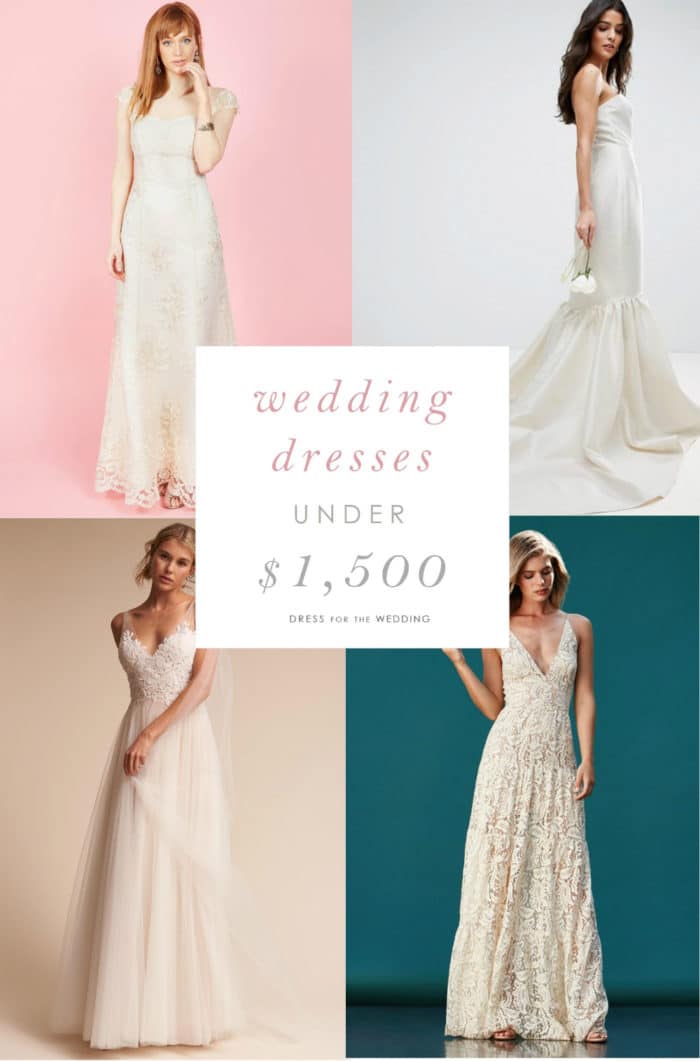 Sources: Top left Eye for Divine Gown from ModCloth | Top Right ASOS Trumpet Hem Bridal Gown | Bottom Left Heritage Gown from BHLDN | Bottom Right Melina Lace Gown from Dress the Population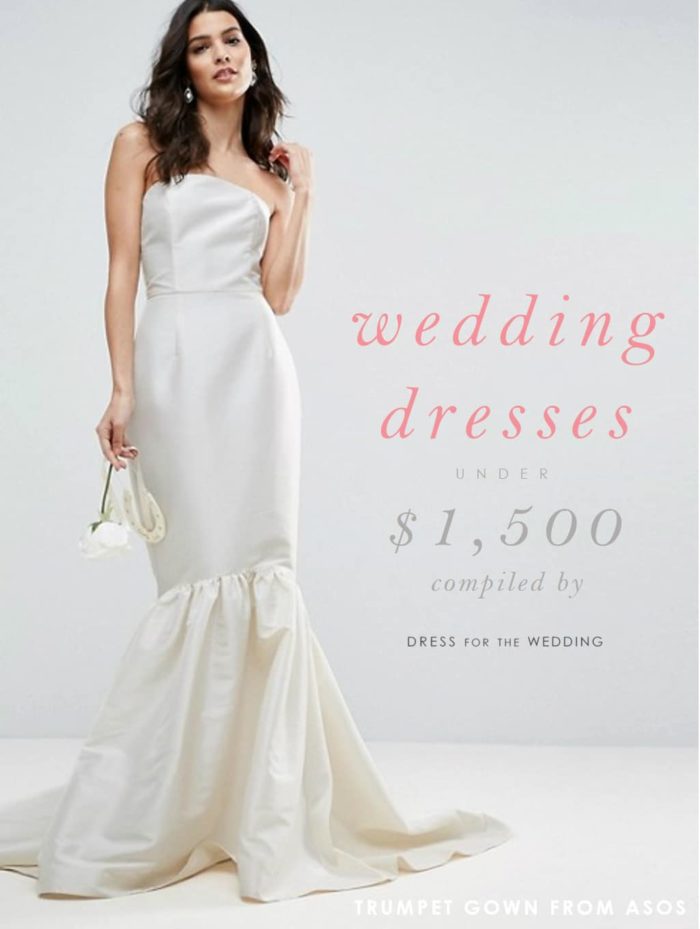 Pictured gown: ASOS Trumpet Hem Bridal Gown Under $400.
See more