Gorgeous dresses for Mothers-of-the-Bride and Mothers-of-the-Groom for Autumn Weddings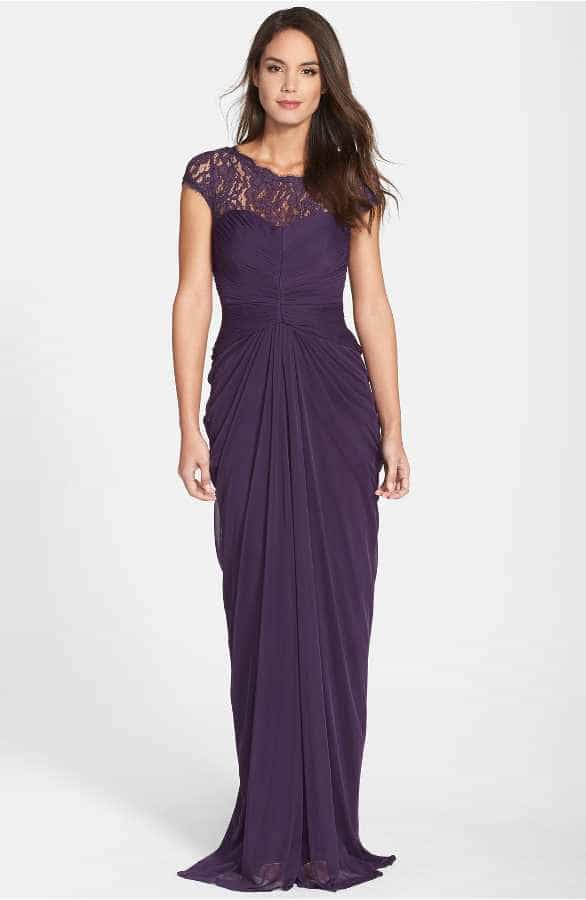 Featured gown, perfect for a  Mother-of-the Bride or Groom for a fall wedding: Lace Yoke Drape Gown by Adrianna Papell from Nordstrom.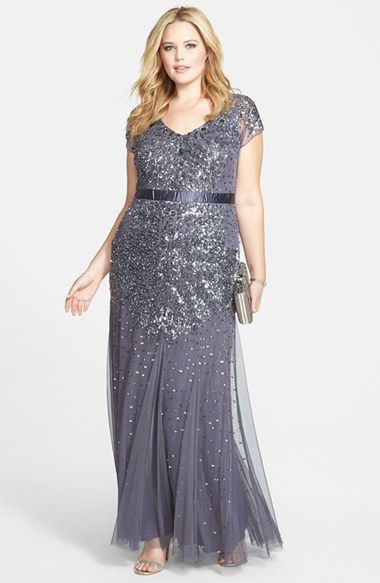 And this dress you might have seen on Pinterest. Adrianna Papell Beaded V Neck Gown
The fall season for weddings allows for some of the prettiest colors for dresses. Deep jewel tones of burgundy, ruby red, midnight blue, plum, and emerald along with sparkling neutrals make for wonderful choices for mother of the bride dresses for fall weddings.  Here's a shoppable selection of some of our favorites from our retail partners.

Fall Mother of the Bride Dresses

More dresses for the mother of the bride and mother of the groom:
Sequined Dresses for the Mother of the Bride  Red or Burgundy Mother of the Bride Dresses  | Pink or Blush Mother of the Bride Dresses |  Coral Mother of the Bride Dresses |  Yellow Mother of the Bride Dresses | Green Mother of the Bride Dresses |  Light Blue Mother of the Bride Dresses  |  Dark Blue Mother of Bride Dresses|  Purple Mother of the Bride Dresses |  Silver and Gray Mother of the Bride Dresses | Gold, Taupe, and Neutral Mother of the Wedding Dresses | Black Dresses for the Mother of the Bride 
Favorite mother of the bride dress shops: BHLDN | Neiman Marcus | Nordstrom |Saks Fifth Avenue
Great mother of the bride dress designers to check out: