We've made it easy to find and shop for the prettiest wedding dresses online. We've collected beautiful wedding dresses and bridal gowns for your big day. All of these dresses are available to buy online through trusted retail shops like David's Bridal, BHLDN, Etsy and more. We've organized them in one place for easy shopping and browsing.
Shopping sources on this site use affiliate links, which means this site may earn a commission if you make a purchase from our links. We do not directly stock or sell any of the products we feature, we simply refer you to the stores that sell these dresses.
Shop for Wedding Dresses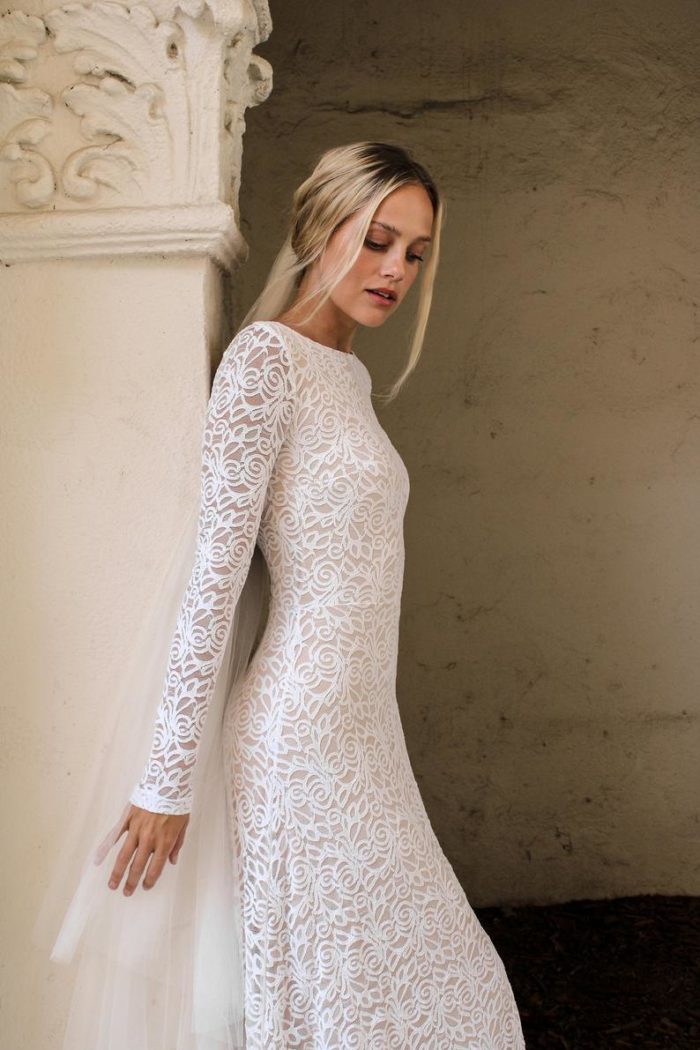 Featured dress and image from Wear Your Love XO on Etsy
Shop Bridal Gowns

Where to Shop For A Wedding Dress Online
These retailers are trusted sources for wedding dresses online:
Nordstrom David's Bridal Etsy ASOS
Wedding Dresses From Boutiques
Even though some dresses are available for purchase online, the majority of wedding dresses are still sold in bridal boutiques. We share those collections too! You can browse our collections of designer wedding dresses to get ideas for the bridal designers you like most. Each designer has a store locator on their own site, that will help you find the bridal boutique nearest you that carries these gowns!
Finding the Perfect Wedding Dress
Finding the perfect wedding dress is a combination of many different factors. Knowing your own personal style is one great place to start. You'll also want to consider the season, your wedding venue, as well as any style or silhouette elements you wish to have.
Types of Wedding Dresses to Consider
Wedding dresses come in a range of styles from simple to ornate, short to long, and grand. It's all a combination of what suits you and the venue and season of your wedding. Sleek lace slip dresses and simple styles can be great for informal weddings, like beach or backyard weddings. Grander more ornate ballgowns or heavily beaded styles can be wonderful for grand locations like cathedrals or grand hotels. Wedding dresses that are easy to travel with and can withstand a plane ride, may be a factor for a destination wedding!
Is it Safe to Order Wedding Dresses Online?
It used to be that finding a bridal gown was something you could only do with an appointment in a bridal boutique. While that still is the traditional way to find your wedding dress, you can also now look online.
Shops like BHLDN, David's Bridal, and selected sellers on Etsy with high reviews have great reputations and beautiful wedding gowns and for sale. (On Etsy, just read the reviews and check the return and guarantee policies!) We wrote a post about best places to buy a wedding dress online, and went into more detail about why these places were a part of our top picks.
But, please be warned if you look for gowns on bargain sites, or copies of designer gowns, please beware that they might not be legitimate sources.
More Wedding Dress Resources
If you're searching in a specific price range for a wedding dress, have a look at our Wedding Dresses Under $1,500, $1,000, and $500 and Blush Pink Wedding Dresses.
We also have featured little white dresses and some dresses for vow renewals, Long Sleeve Wedding Dresses, Plus Size Wedding Dresses, and Wedding Dresses for Small Weddings
Need just the perfect finishing touch? Find veils, wedding shoes, bridal jewelry and all of your Bridal Accessories here. We also have recently added our picks for where to find face makes for weddings for the wedding party and your guests!
These dresses and shopping links are from our affiliate retail relationships and sponsors.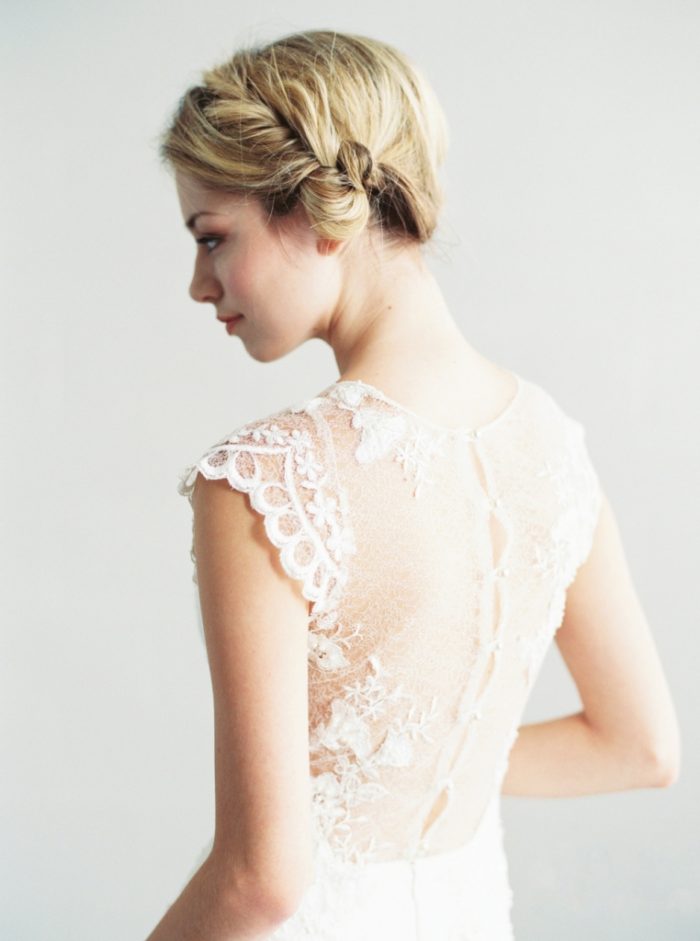 Featured dress Ava by Saint Isabel. Photo by Loft Photography.