Purple Bridesmaid Dresses
Purple is such a popular color for bridesmaids to wear. It can suit any season. Purple bridesmaid dresses feature such a rich, passionate color. Purple it can also be the color of royalty, it can be suitable for a formal wedding. However, it is also found easily in nature and can be a lovely shade to wear at a garden wedding as well.
Affiliate links from sponsors are used in the shopping sources this post about lavender and purple dresses for bridesmaids.
Asking your bridesmaids wear anything from lavender, wisteria, mauve, plum to a deeply-hued eggplant shade is a beautiful way to add this regal and romantic hue to your wedding party.
Here are my picks for purple bridesmaid dresses in colors like lavender, plum, burgundy, aubergine, and wisteria from our sponsors.
The shop section uses affiliate links.
To shop, click on the image of the dress you like to be directed to the store where you can purchase.
Purple Dresses for Bridesmaids

Want more dress ideas? Check out these helpful links:
Purple Bridesmaid Dresses at Nordstrom
Purple Bridesmaid Dresses at BHLDN
Purple Mother of the Bride Dresses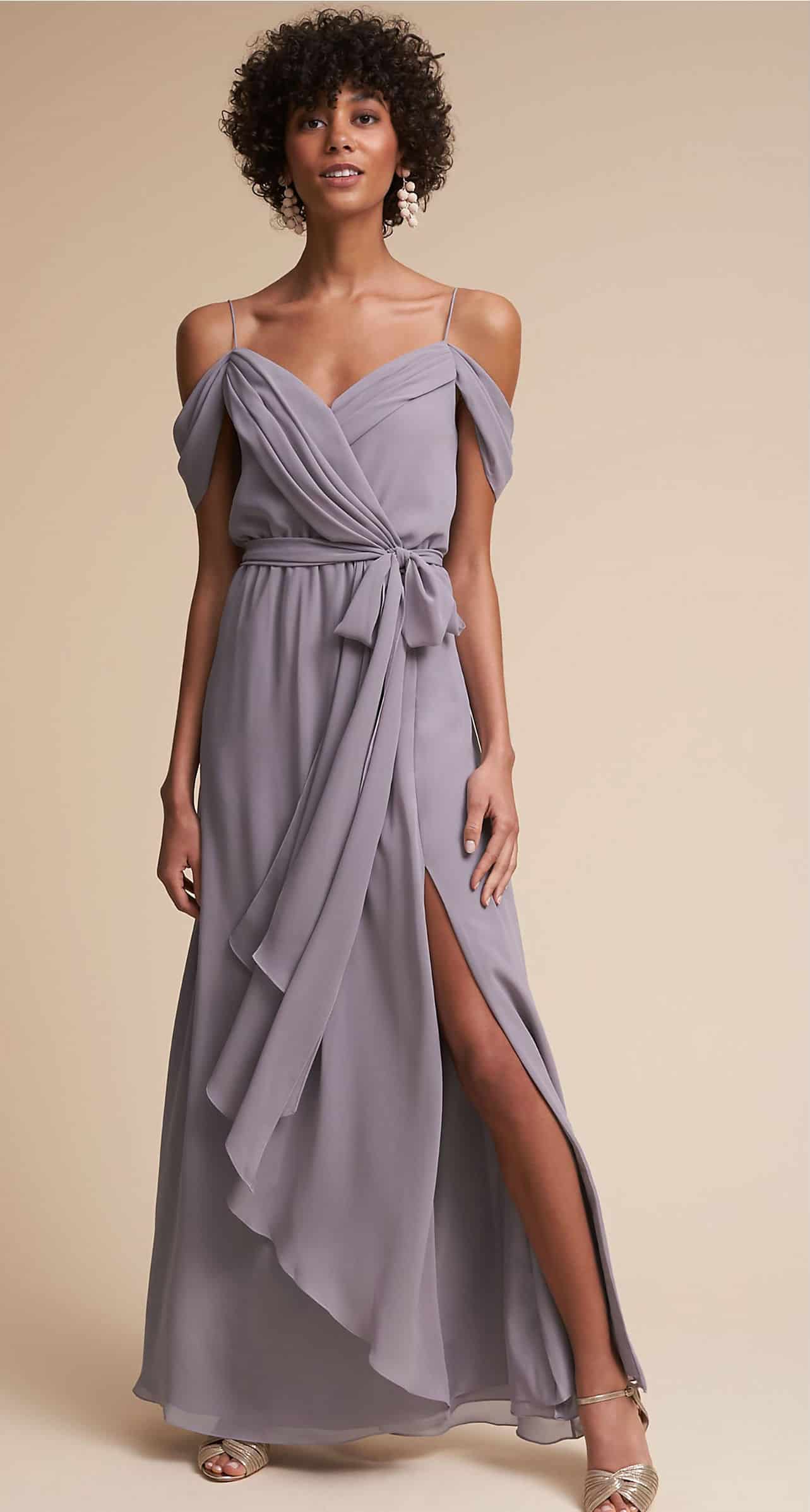 Featured dress: Kane Dress from BHLDN