Here are a few of our favorite summer mother of the bride dresses and mother of the groom dresses for warm weather summertime weddings.
Summer is one of the most popular times for weddings, and finding the dress that will stand up to summer heat, and also convey your special role as the mother of the wedding can be tricky. These MOB dresses are perfect for June, July, and August weddings in the US.
Summer Mother of the Bride Dresses
This post uses affiliate links.

Mother of the Bride and Mother of the Groom Dresses for a Summer Wedding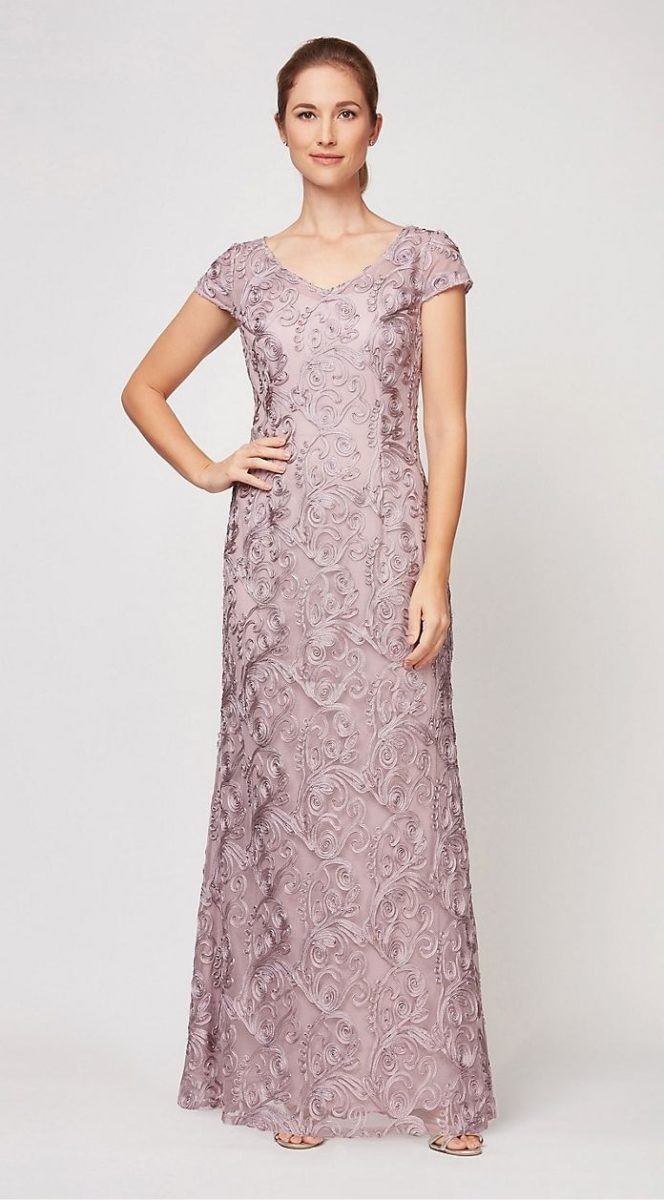 Dress from David's Bridal Long Cap Sleeve V-Neck Soutache A-Line Dress
Also, check out mother of the bride dresses with short sleeves for more ideas!
We also have picked up to date looks by color so browse or mother of the bride dresses by color, and ideas for how to accessorize mother of the bride dresses.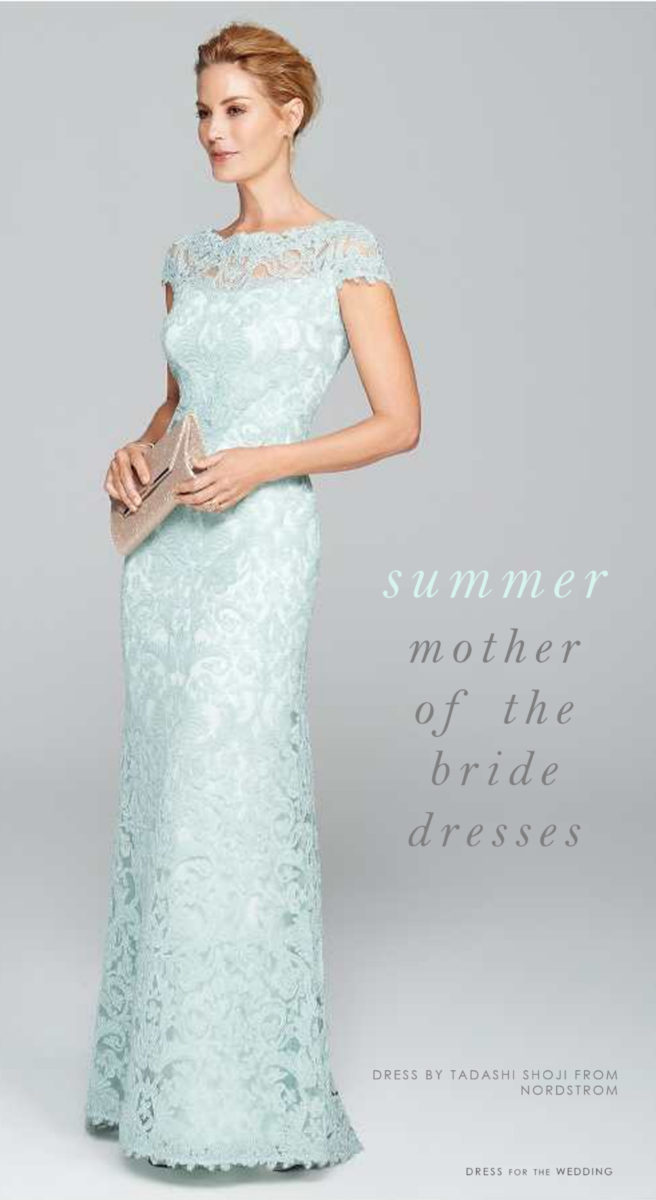 Featured Dress: Tadashi Shoji Illusion Yoke Lace Gown. Buy it from Nordstrom
Sequined Mother of the Bride Dresses | Red Mother of the Bride Dresses
Pink Mother of the Bride Dresses | Coral and Peach Mother of the Bride Dresses
Yellow Mother of the Bride Dresses | Green Mother of the Bride Dresses
Light Blue Mother of the Bride Dresses | Dark Blue Mother of Bride Dresses
Purple Mother of the Bride Dresses | Silver and Gray Mother of the Bride Dresses
Gold, Taupe, and Neutral Mother of the Bride Dresses | Black Dresses for Mother of the Bride
Spring Mother of the Bride Dresses
Fall Mother of the Bride Dresses
Winter Mother of the Bride Dresses