Black Mother of the Bride Dresses
Black mother-of-the-bride dresses or mother-of-the-groom dresses can be chic choice for evening weddings or formal black-tie events. To keep the look from being too severe, pick a gown with some beautiful festive detail.
Black Dresses for the Mother of the Bride and Mother of the Groom
Here are a few of my picks for the most elegant black dresses for mothers of the wedding in dressy, semi-formal, and formal styles. Just be sure to check with the couple (or whomever is making attire decisions for the wedding) to make sure a black gown will be appropriate for the event. If black is too severe for the event, try perhaps you can try a charcoal gray, navy, or silver, or a deep, jewel tone.
Shop sections use affiliate links from our sponsors.
SHOP THE LOOK: Black Dresses and Gowns for Mothers of the Bride or Groom

Featured Dresses: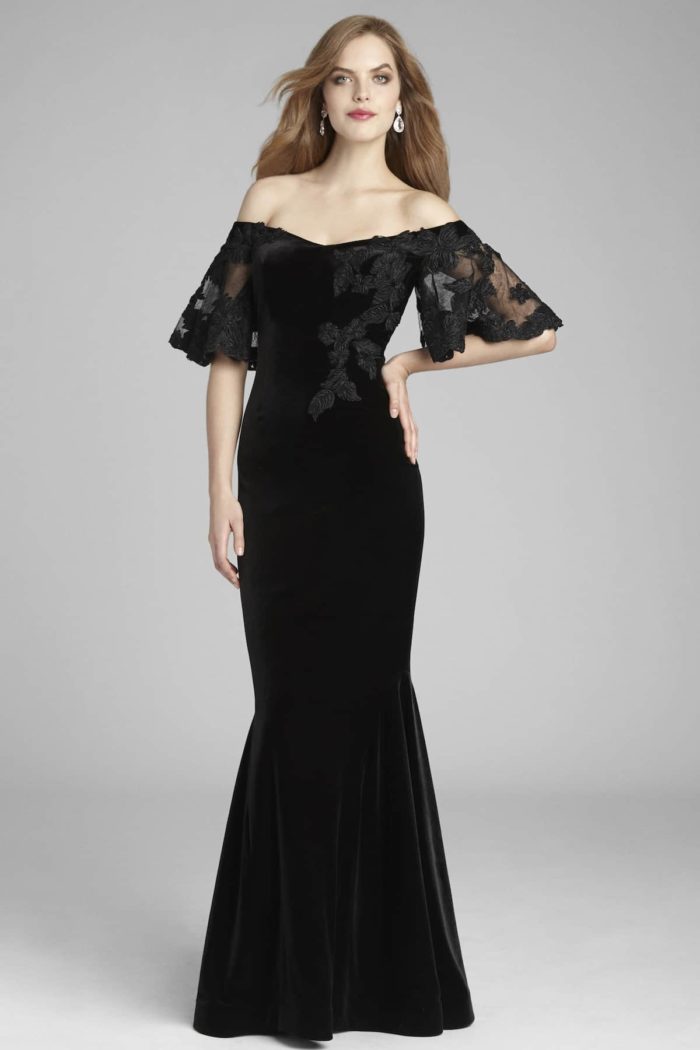 Stretch Velvet Gown from Teri Jon