This post uses affiliate links
Dark blue dresses for wedding guests, parties, and special occasions.
Dark or Navy Blue Dresses for a Wedding
There's no question that a dark blue dress can go nearly anywhere – especially to a wedding! Navy blue is a classic color, royal blue is regal, and sapphire and midnight blue exude elegance. Here are some of my favorite blue dresses for wedding guests from my affiliates sponsors and partners who help support Dress for the Wedding.
Navy Blue and Dark Blue Dresses for Weddings

More Dark Blue Dresses to Wear to a Wedding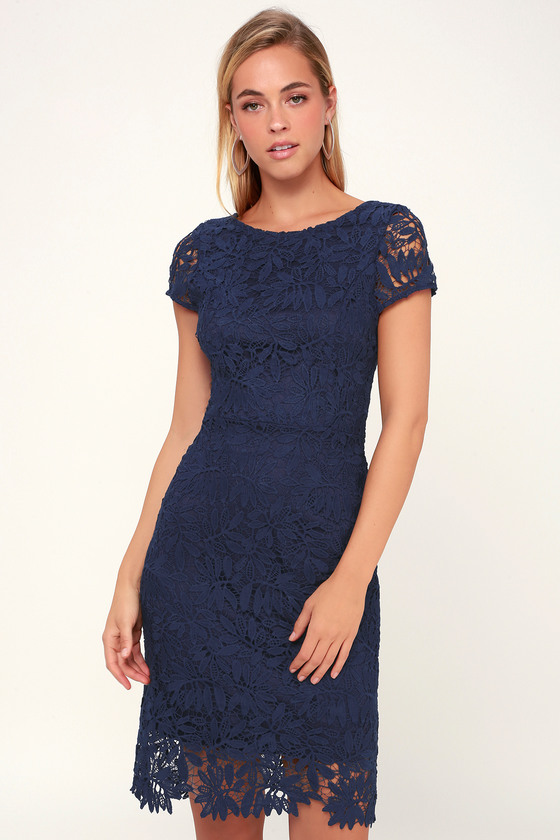 Right Sheer, Right Now Navy Blue Lace Bodycon Dress – Lulus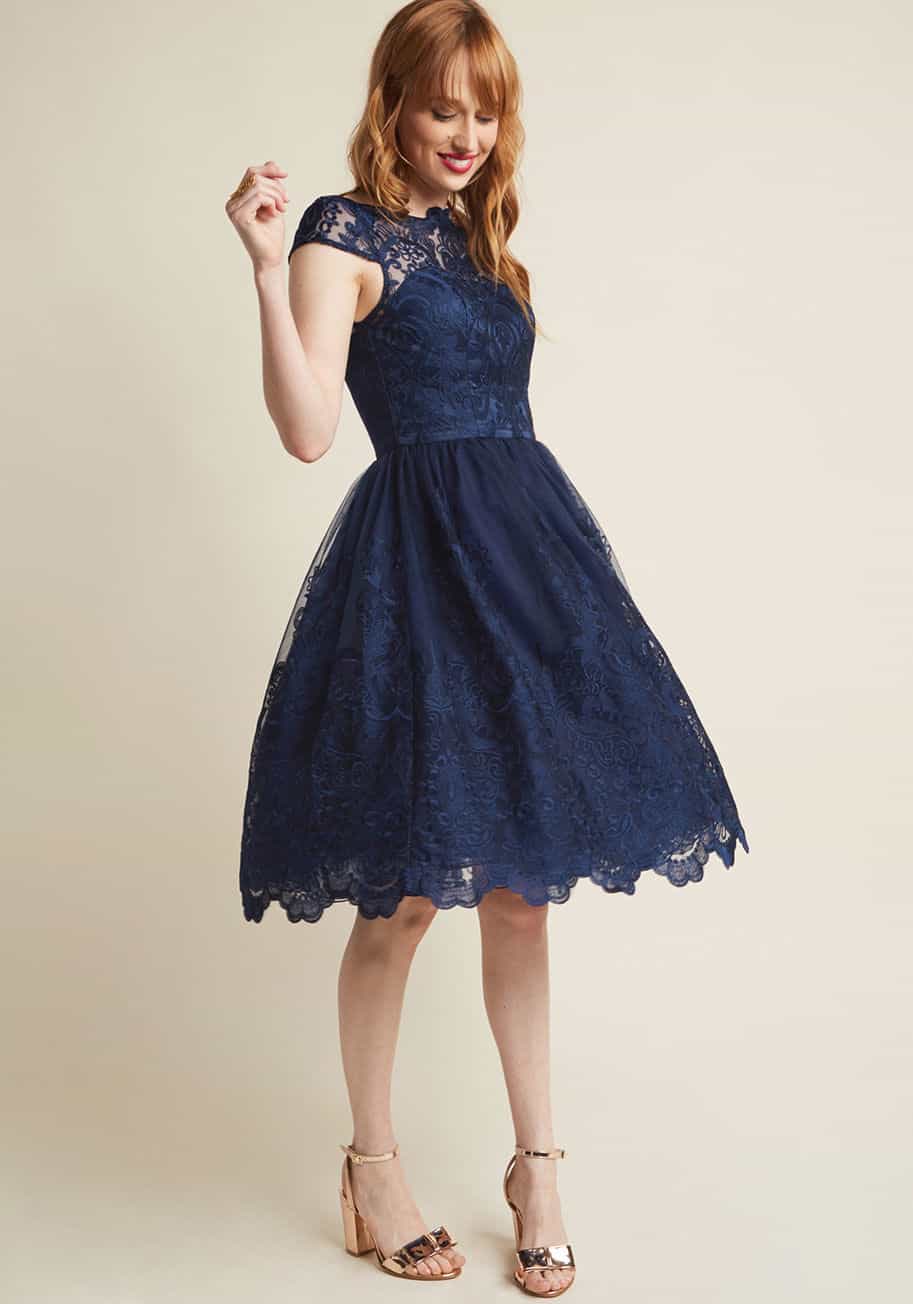 Featured navy blue dress for a wedding from ModCloth. Chi Chi Londo Exquisite Elegance Lace Dress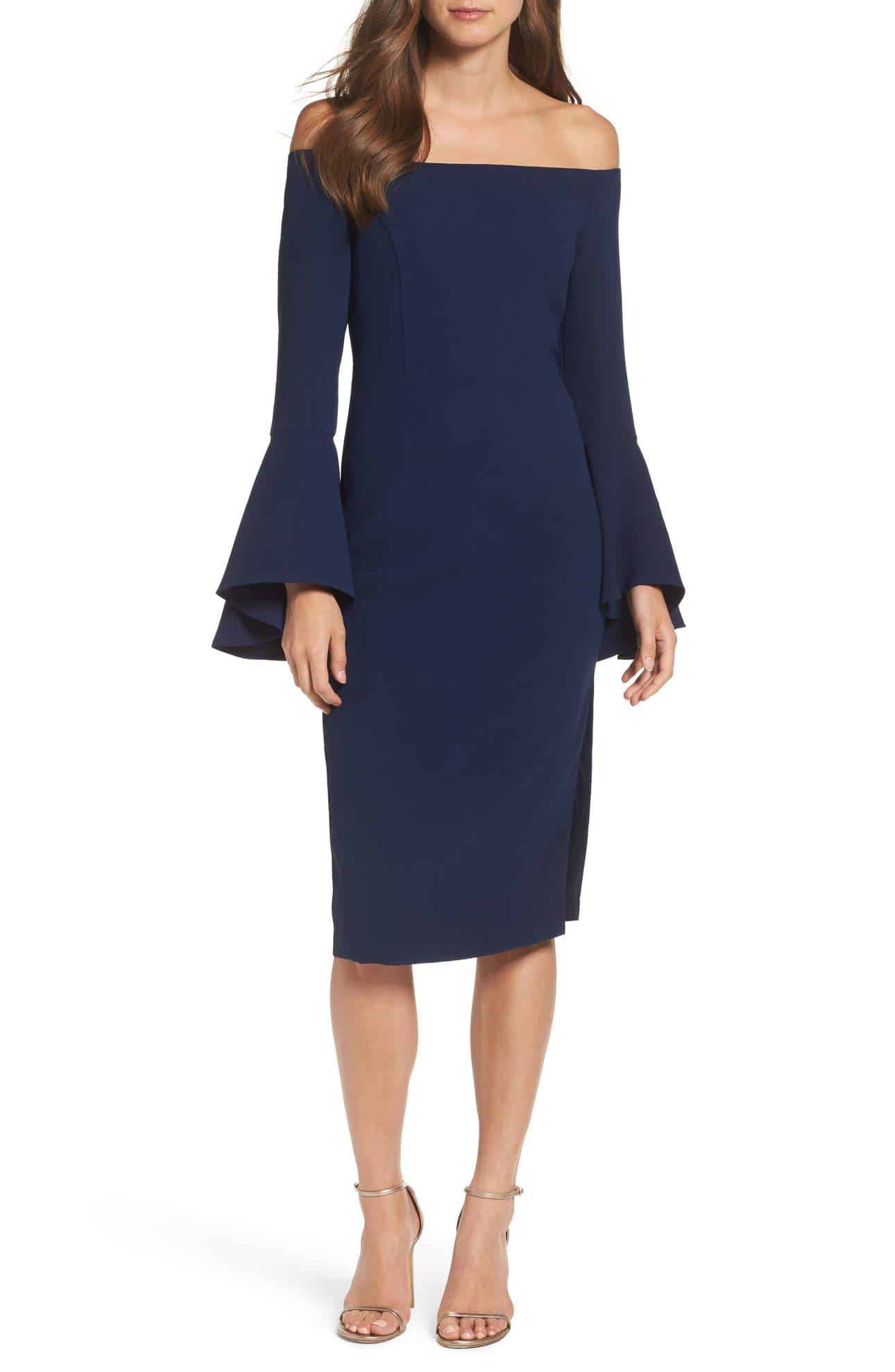 'Solange' Off the Shoulder Midi Dress
Dark Blue Dresses for Weddings
If you're in a wedding and need a dress also check out
Dark Blue Bridesmaid Dresses and Dark Blue Mother of the Bride Dresses.
If you're a fan of lighter blue,take a peek at these light blue dresses for weddings.
The shop section uses affiliate links.
Need more ideas?
Find a Dress by Color or see more dresses by Style:
Casual or Dressy Casual Dresses | Semi-Formal Cocktail Dresses
Long Formal Gowns | Maxi Dresses to Wear to Weddings
Red Dresses | Pink Dresses | Coral Dresses | Yellow Dresses | Green Dresses | Light Blue Dresses |Dark Blue or Navy Blue Dresses | Purple Dresses | Floral Dresses | Gray or Silver Dresses | Black Dresses | Dresses for Wedding Guests Under $150