Dresses for the Mother of the Bride or Mother of the Groom
This shopping guide is designed to help you find the most beautiful Mother of the Bride or Groom Dresses! Always remember: it's a good idea to check with the couple to make sure they the color and dress you have chosen!
 Gorgeous Dresses for the Mother of the Bride
Search by Color, Style or Season
Gold  |   Sequined | Red and Burgundy | Pink |  Coral and Peach
Yellow  | Light and Dark Green  | Light Blue  |  Dark Blue and Navy
Purple  |  Silver and Gray | Gold, Taupe, and Neutral  | Black 
   Plus Size  | Short Sleeve |  Long Sleeve  |  With Jackets 
Scroll down to see our current favorite best mother of the bride dresses, or use the links below to shop for your mother-of-the-bride dress for a wedding by color.
Mother of the Bride Dresses by Color













/p>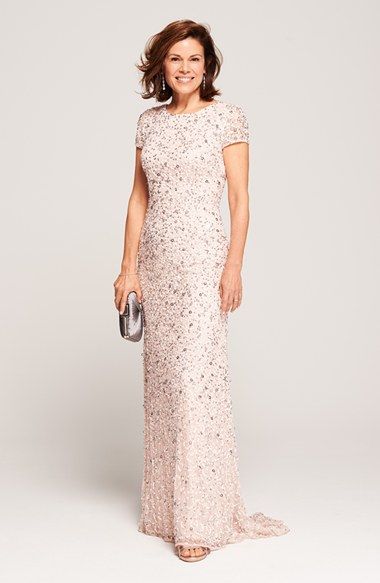 Featured gown: Adrianna Papell Short Sleeve Sequin Dress (This dress is also available in plus sizes)
Affiliate links are used in shopping sources on this page
Find a Dress by Color
This shoppable page features some of my personal favorites for dresses for the Mother-of-the-Bride or Mother-of-the-Groom. There are some gorgeous long gowns and short cocktail dresses here for everything from a daytime wedding to a formal evening wedding, and in every color.
Gold Mother of the Bride Dresses
Sequined Mother of the Bride Dresses | Red Mother of the Bride Dresses 
Pink Mother of the Bride Dresses |  Coral and Peach Mother of the Bride Dresses
Yellow Mother of the Bride Dresses | Green Mother of the Bride Dresses
Light Blue Mother of the Bride Dresses  |  Dark Blue Mother of Bride Dresses
Purple Mother of the Bride Dresses |  Silver and Gray Mother of the Bride Dresses
Gold, Taupe, and Neutral Mother of the Bride Dresses | Black Dresses for Mother of the Bride 
BHLDN Shop for Mothers' Dresses  | Plus Size Mother of the Bride Dresses | Spring Mother of the Bride Dresses
Short Sleeve Mother of the Bride Dresses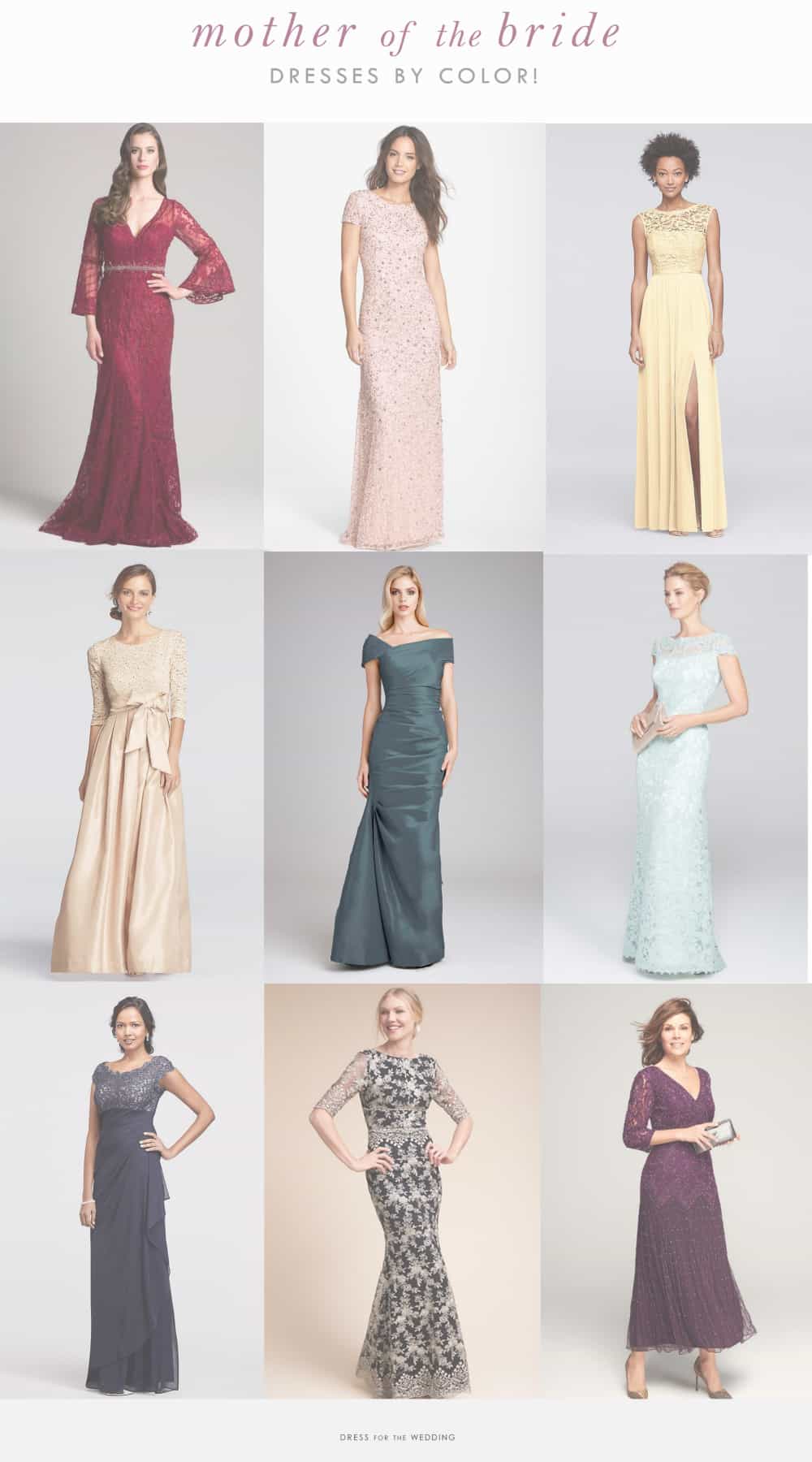 Commission links are used in shop sources: 1// Lara Dresses Beaded V Neck Dress from Couture Candy 2// Short Sleeve Sequin Mesh Gown by Adrianna Papell From Nordstrom 3// Lace Bridesmaid Dress with Lace Bodice by David's Bridal 4// 3/4 Shimmer Lace Sleeve Dress with Shantung Skirt  from David's Bridal 5//  Portrait Collar Gown by Teri Jon 6// Lace Column Gown by Tadashi Shoji from Nordstrom 7//  Long Mesh Dress with Cap Sleeves and Lace Bodice | David's Bridal 8// Betsy Dress from BHLDN 9// Beaded Mesh Dress by Pisarro Nights from Nordstrom