A great spring wedding guest dress or jumpsuit is the foundation for any fantastic wedding guest outfit for spring weddings. Here we have updated picks for what to wear for the spring 2020 wedding season!
This site uses affiliate links, which means this site may earn a commission if you make a purchase.
Spring Wedding Guest Dresses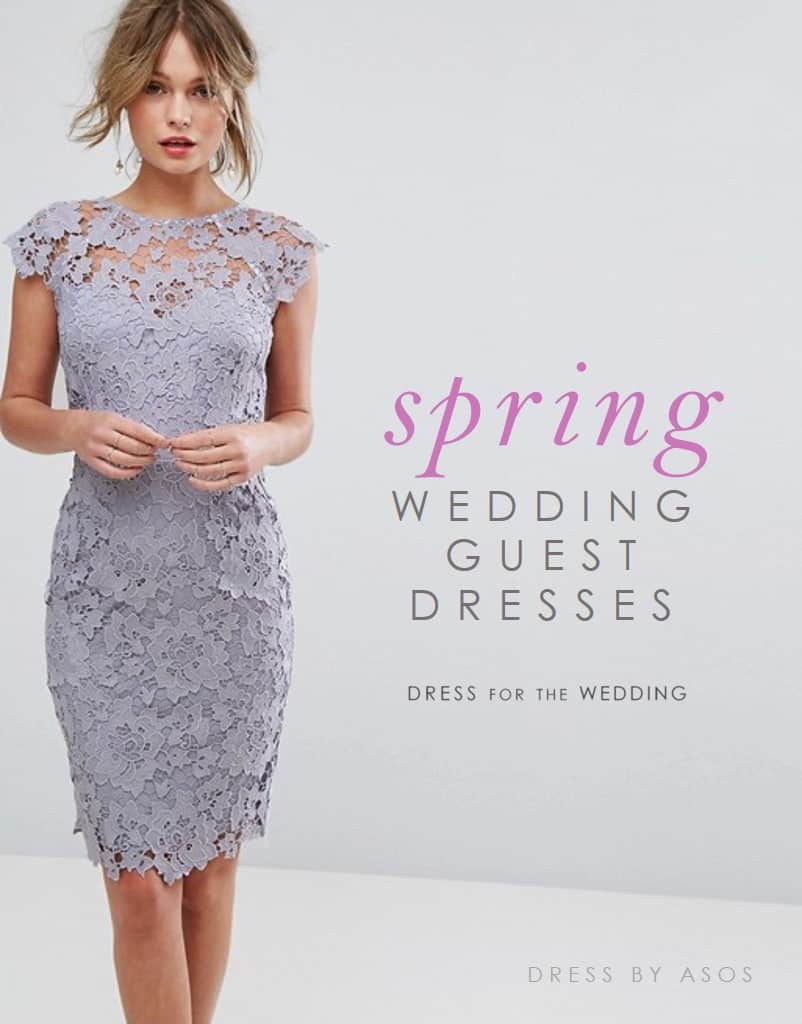 If you're looking for spring wedding guest dresses and elegant dresses to wear to your springtime special events, you are in the right place! We have handpicked over 70 dresses for spring weddings to take you through the whole wedding season in style! In addition to all the spring wedding guest outfits ideas we share on this blog, we keep this page full of current spring wedding guest dresses and attire for you to shop from.
If you've been invited to a spring wedding this year, and you're wondering what to wear, we're here to help with this shoppable visual guide of our favorite dresses! We'll be adding suits and ties soon for male wedding guests!
Dresses to Wear To Spring Weddings

What Colors Should You Wear to A Spring Wedding?
In general, we think the perfect spring wedding guest dresses reflect the season with pastel colors, pretty floral prints, and weather and occasion ready styles! Colors like pink, green, pale blue, yellow, mauve, taupe, gray, lavender and coral are perfect colors for the spring wedding season, but any wedding appropriate color ( i.e. not white or cream) is fair game. The rule of lighter fabrics and colors for daytime or afternoon weddings still applies, while heavier, darker formal fabrics are good for spring weddings after 5 pm. If you prefer to shop by color, check out our dresses organized by color!
Where To Shop For Spring Wedding Guest Attire
If you're still searching for just the right dress, we love these stores for cute dresses to wear to a spring wedding:
Nordstrom Revolve Dillards Red Dress Boutique ASOS Shopbop
Spring Wedding Guest Attire Ideas
For more tips on what to wear to a wedding, please read these wedding attire guidelines! For ideas on how to style a spring wedding guest dress see our past posts with spring wedding outfit ideas!
If you prefer to shop for your event by season, time of day, or formality, visit these shopping guides:
Dressy Casual – Daytime Wedding Guest Dresses
Semi Formal – Afternoon or Evening Wedding Guest Dresses
Formal Evening or Black Tie – Guest Dresses for Formal Weddings