This post shows off some of favorite maxi dresses for wedding guests! We think a stylish maxi dress is the perfect solution to the question of what to wear to a wedding. These dresses can be accessorized casually or formally to suit everything from outdoor daytime weddings to evening formal events. A pretty maxi dress can go anywhere if the fabric and accessories are right.
Affiliate commission links are used in this post.
Maxi Dresses for Wedding Guests
Wearing maxi dress can be the best choice if you're not quite sure of the dress code or formality for the wedding. These long dresses are chameleons and can look just as good at laid-back outdoor weddings and destination weddings, as they do with a good dose of sparkly jewelry for semi-formal and formal events. The shop section below shows off a few favorites, updated for 2018 weddings!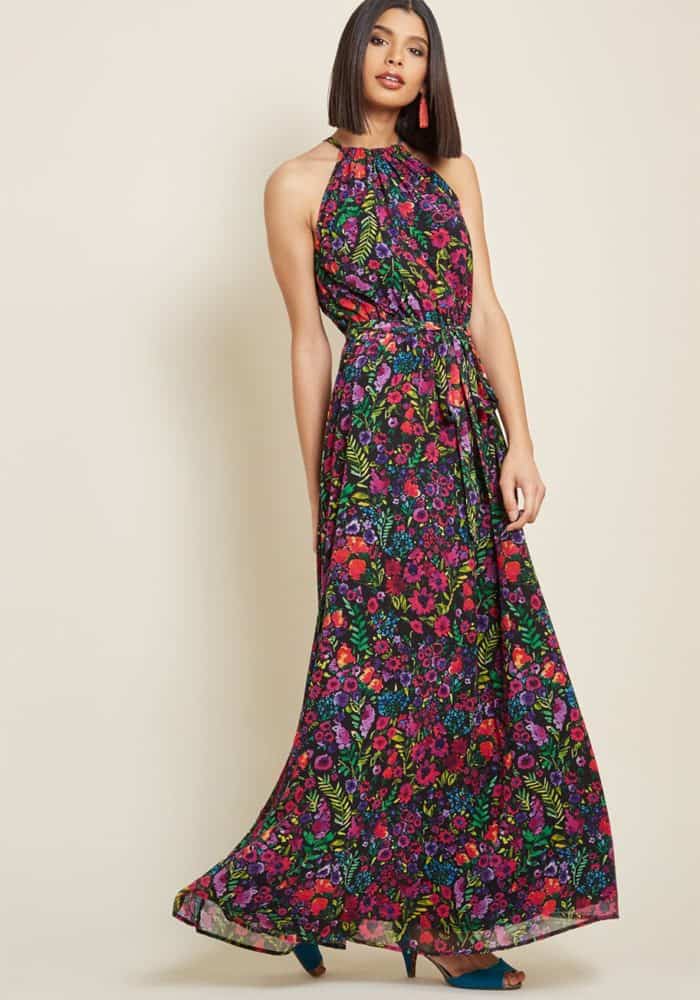 Featured dress: Illuminated Elegance Maxi Dress from ModCloth
Where to Find Maxi Dresses that are Suitable to Wear to a Wedding
Here are a few of my hand-picked maxi dresses for weddings. We also find that shops like Show Me Your Mumu, ASOS, and Nordstrom, have beautiful elegant maxi dresses to wear for weddings and a guest or as a bridesmaid. See the semi-formal cocktail dress picks and dressy casual daytime wedding guest dress picks too.
Current Favorite Elegant Maxi Dresses for Wedding Guests

Beautiful Maxi Dresses to Wear to a Wedding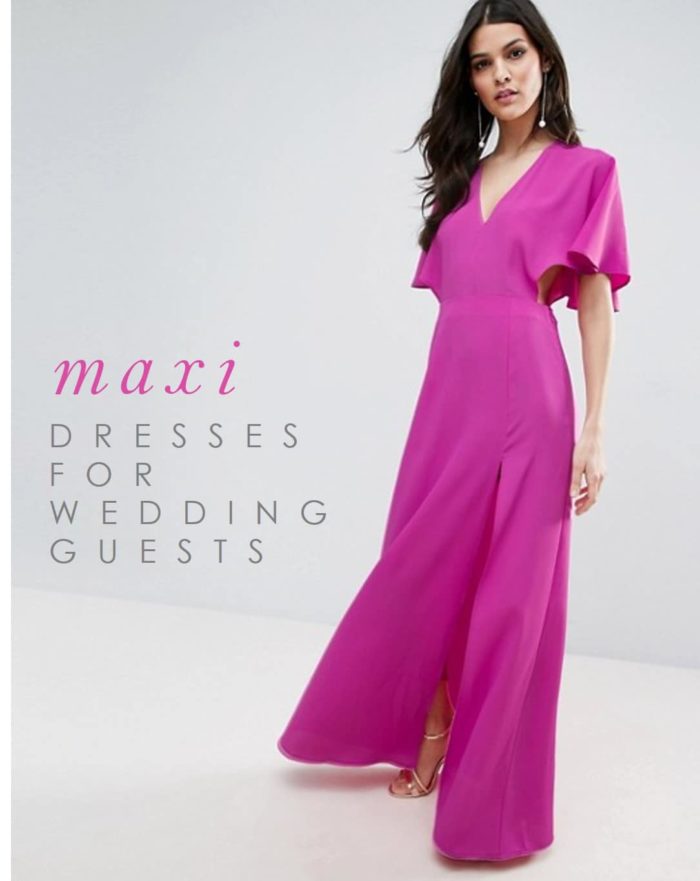 Pictured gown Open Side Maxi Dress from ASOS. See more maxi dresses from ASOS.
Maxi dresses can be a great choice for a spring or summer wedding, and can suit wedding events that run from dressy casual, beach casual, to more formal.
Just adjust your accessories accordingly, and pick a maxi-dress like these that have some substance and dressy fabrics (and just stay away from anything that might look more like a beach cover-up!)
If you are a bride looking for a maxi dress wedding dress or a maxi dress for bridesmaids check out our bridesmaid dresses, and long white dresses post!
Long Dresses for Wedding Guests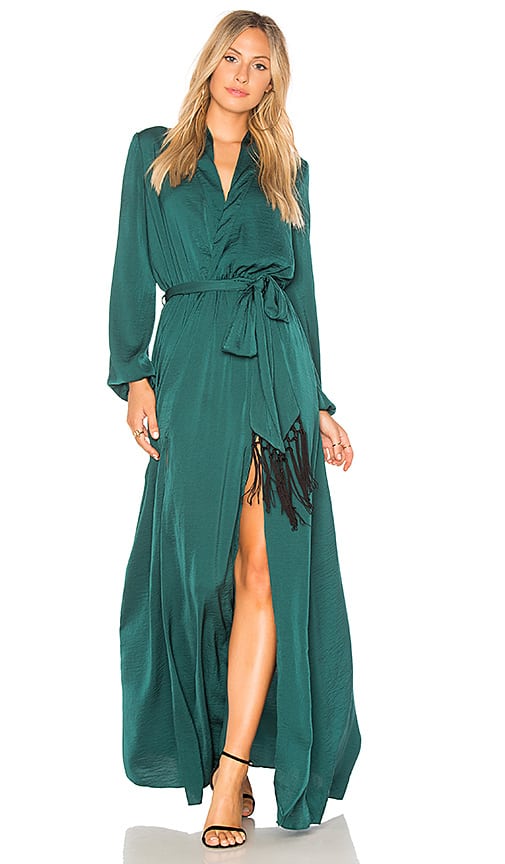 THE JETSET DIARIES Songbird Maxi Dress in Forest Green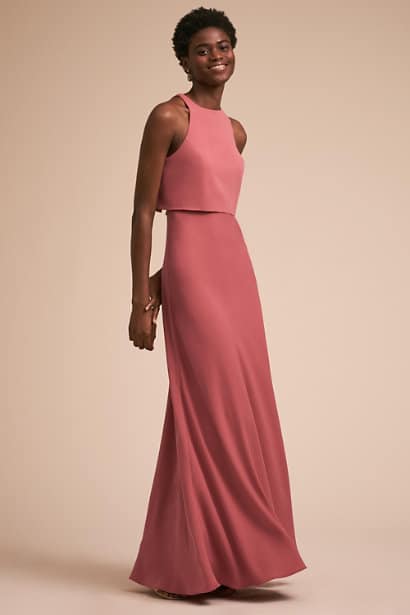 Iva Crepe Maxi Dress – comes in 4 colors and is a great any-season style!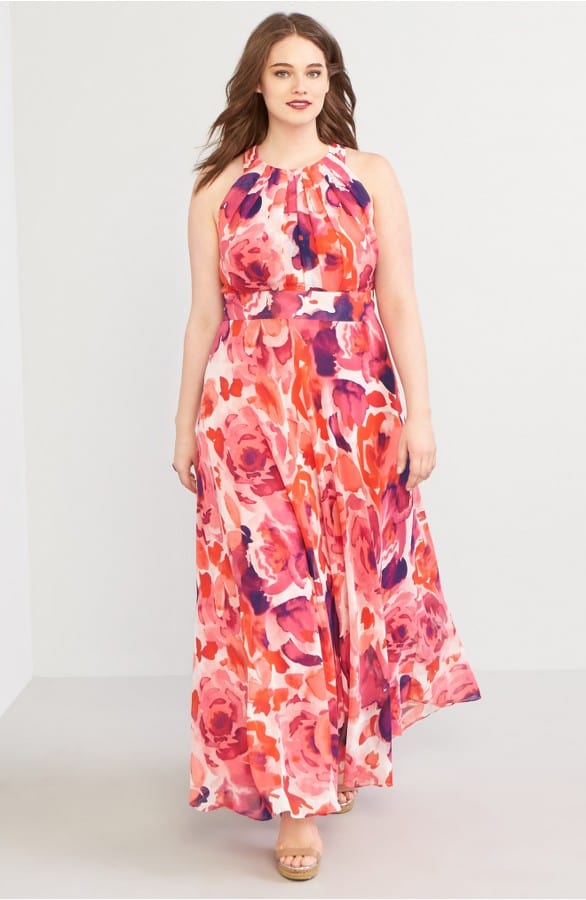 Dress from Eliza J From Nordstrom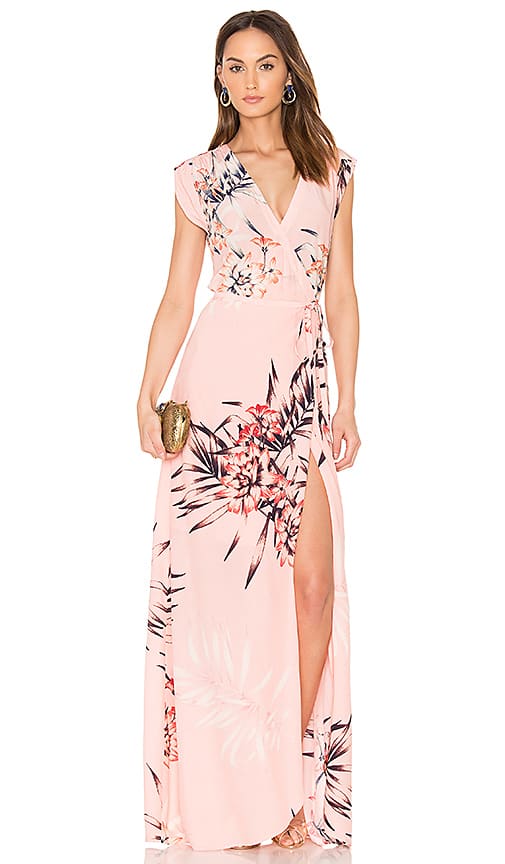 Swept Away Maxi Dress by Yumi Kim from Revolve Now sold out in this  pink color at Revolve, but I believe this is the same dress in pink at BHLDN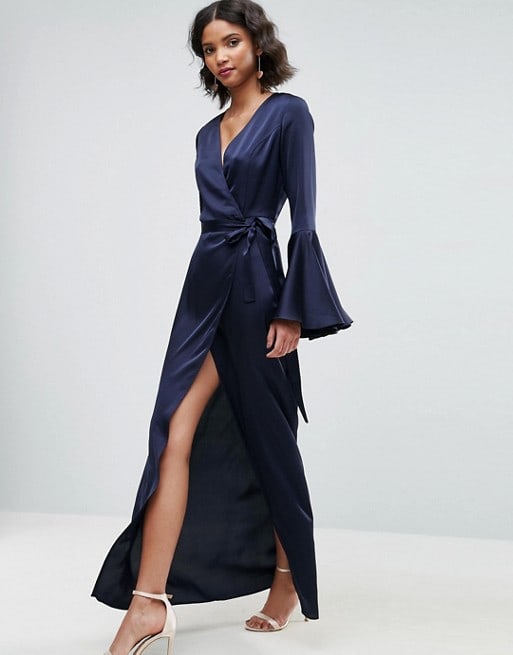 ASOS Fluted Sleeve Wrap Front Maxi Dress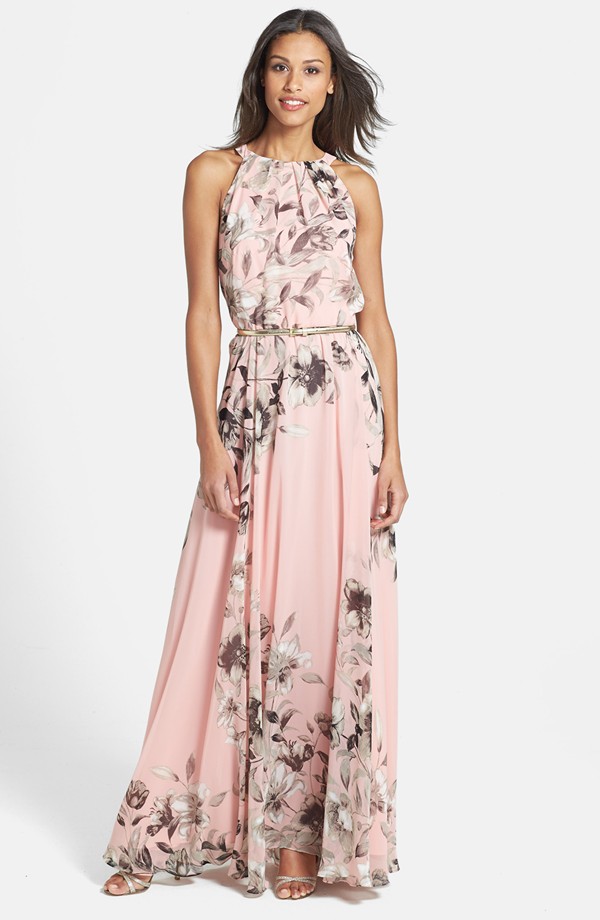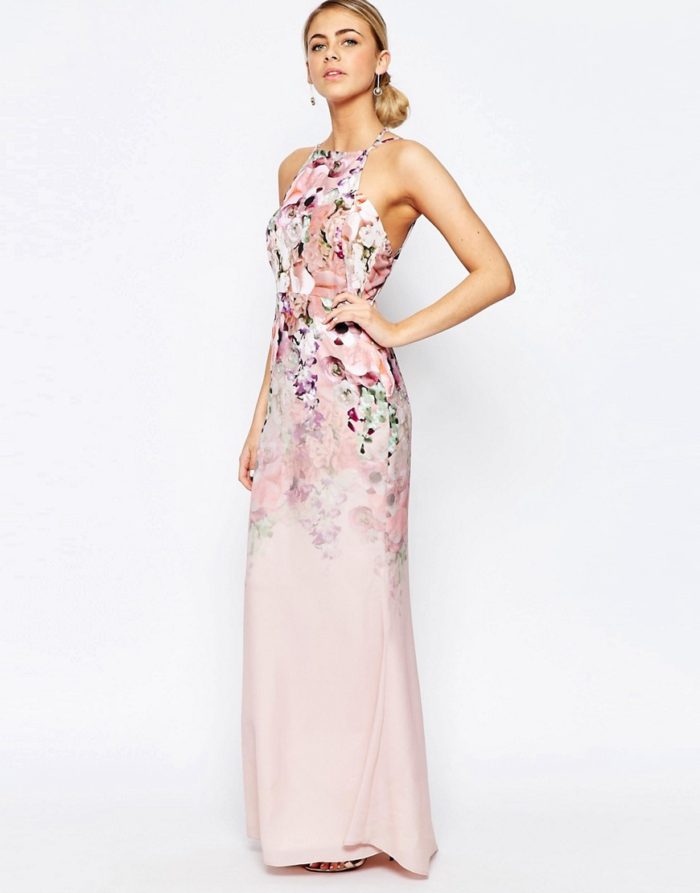 Maxi Dress from ASOS . May now be sold out, but check out these other dresses!
See more posts with Long Dresses for Wedding Guests, and formal gown looks.