Whether you're seeking a pastel purple gown in dusty mauve or lavender, allt the way to a deep plum shade, this shopping guide featuring our top picks for purple mother-of-the-bride dresses will help you find the perfect gown.
Purple Mother of the Bride Dresses
Purple is such a regal color for weddings, and a great color to wear for mothers of the bride and mothers of the groom. You can find purple gowns, and cute cocktail-length dresses spanning every shade from pastel purples like lilac and lavender, mid-tone and vibrant berry shades, all the way to deep tones like eggplant and blackberry.
Commissionable links are used in our shopping sources and suggestions, which means we may earn a small commission on sales.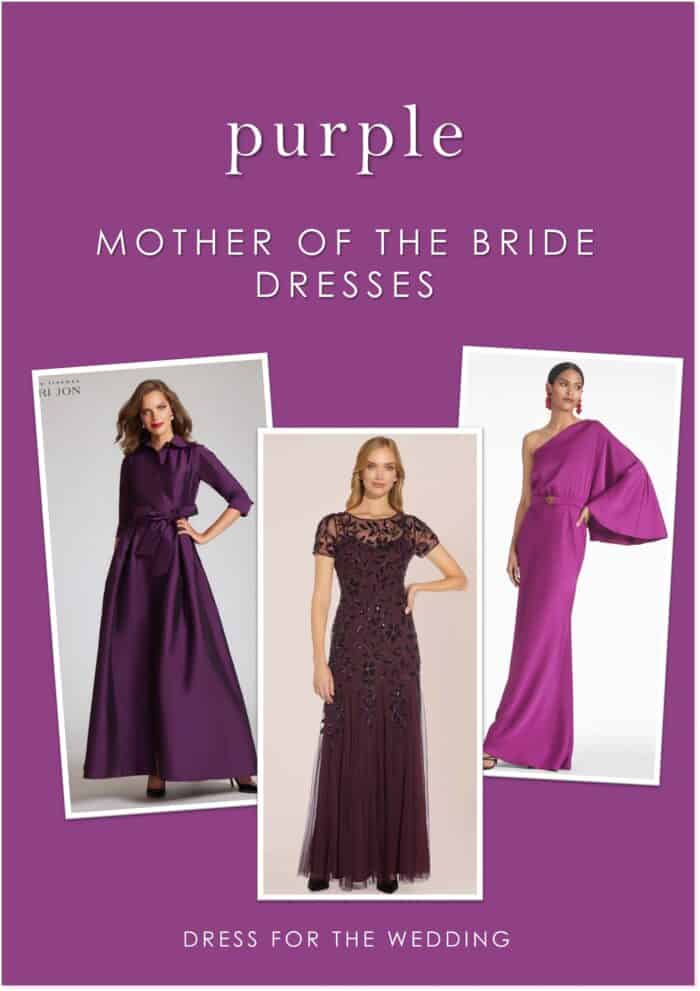 Image credits and shopping sources: 1. Taffeta Shirtwaist Gown by Teri Jon 2. Hand Beaded Short Sleeve Gown by Adrianna Papell 3. Cella Gown in Sparkling Grape by Sachin + Babi
Purple Dresses in Lavender, Purple, Plum and More
We've created this selection of hand-picked purple mother-of-the-bride dresses for weddings for the mother of the bride and mother of the groom by collecting the best purple dresses from several popular mother-of-the-bride dress retailers and designers.
We hope these picks will help you find the best dress for you, whether a it's formal gown for a mother of the bride in eggplant or a short lavender dress for a daytime wedding. Find yourself a gorgeous purple dress for the mother of the bride!

Past Features
Here are some of the purple mother-of-the-bride dresses we've featured on our Pinterest boards.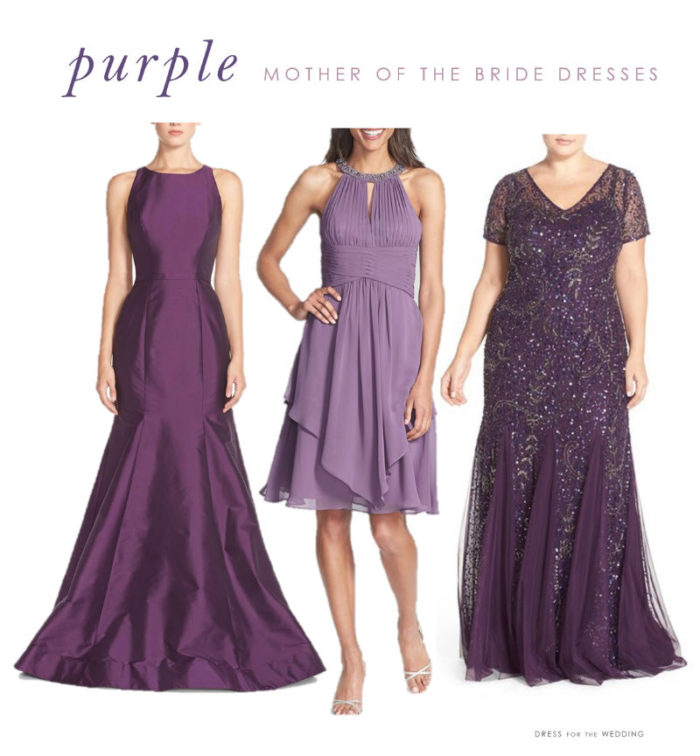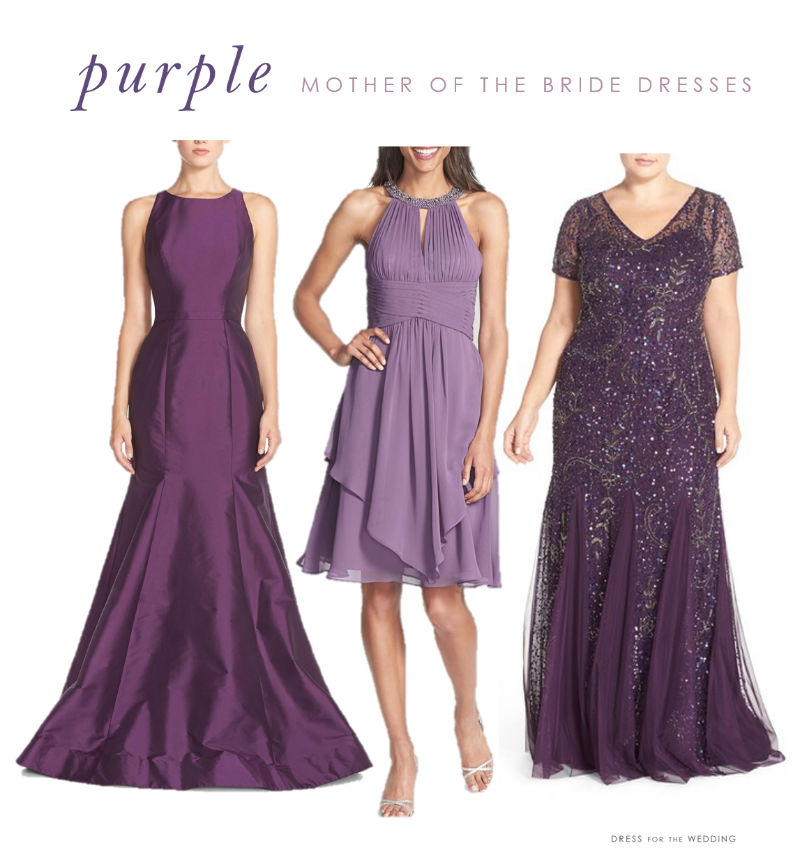 Links from our retail sponsors and affiliates.
1. Cutout back taffeta mermaid gown by ML Monique Lhuillier | 2. Embellished Neck Chiffon Dress by Eliza J at Nordstrom | 3. Beaded cap sleeve gown from Nordstrom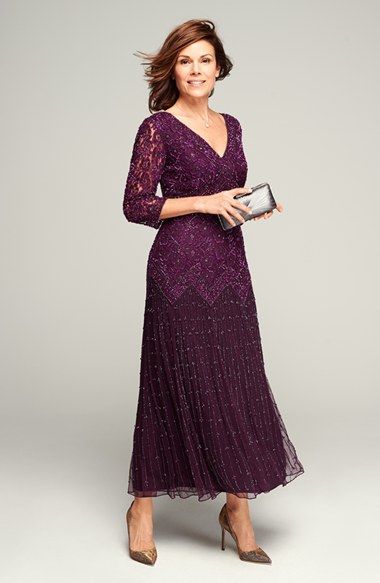 Beaded Drop Waist Gown by Pisarro Nights from Nordstrom
Need more help with finding the perfect mother-of-the-bride dress? Here are more Shop Pages and dress ideas for the Mother of the Bride or Mother of the Groom organized by color:
Sequined Mother of the Bride Dresses | Red Mother of the Bride Dresses | Pink Mother of the Bride Dresses | Orange Mother of the Bride Dresses | Yellow Mother of the Bride Dresses | Green Mother of the Bride Dresses | Light Blue Mother of the Bride Dresses | Dark Blue Mother of Bride Dresses | Silver and Gray Mother of the Bride Dresses | Gold, Taupe, and Neutral Mother of the Wedding Dresses | Black Mother of the Wedding Dresses