Purple Mother of the Bride Dresses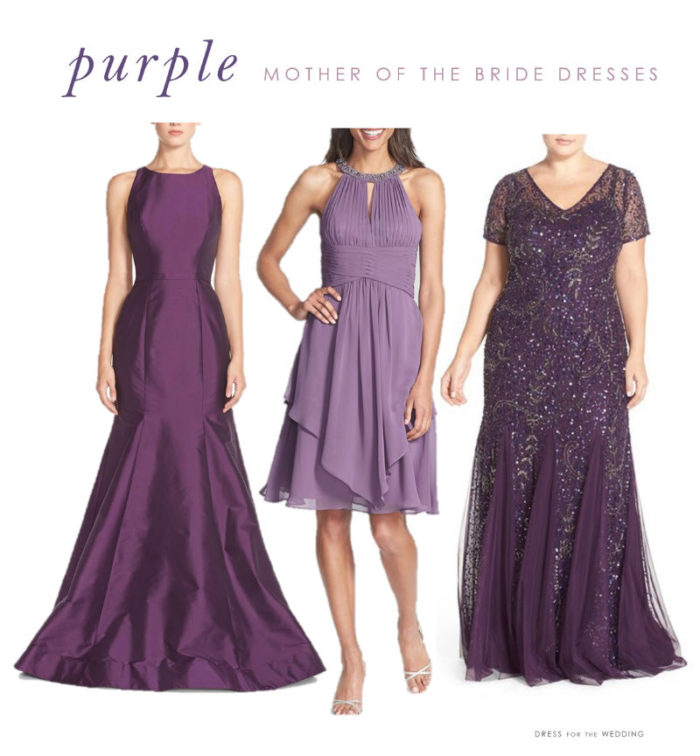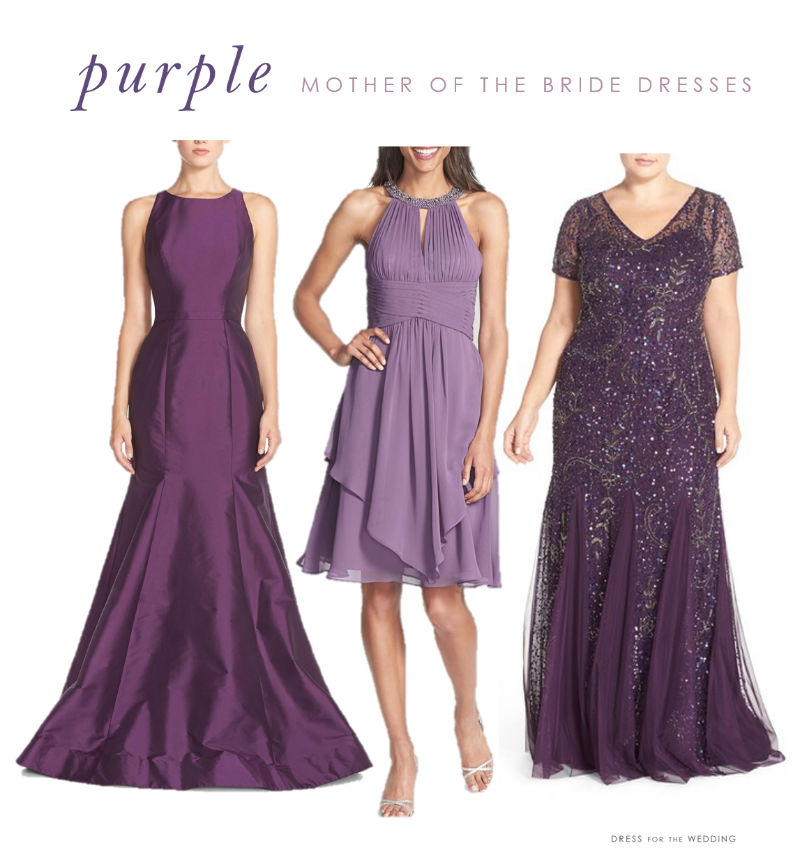 Links from our retail sponsors and affiliates.
1. Cutout back taffeta mermaid gown by ML Monique Lhuillier | 2. Embellished Neck Chiffon Dress by Eliza J at Nordstrom | 3. Beaded cap sleeve gown from Nordstrom
Purple is such a regal color for weddings, and a great color to wear for mothers of the bride and mothers of the groom. You can find purple gowns, and cute cocktail length dresses spanning every shade from lavender to blackberry. I've created this selection of hand-picked purple mother of the bride dresses for weddings for mother of the bride and mother of the groom by collecting the best purple dresses from several popular retailers and designers.
Finding a Pretty Purple Dress for a Wedding
I hope these picks will help you find the perfect look, whether that is a formal gown for a mother of the bride in eggplant, or a short lavender dress for a daytime wedding. These selections for purple dresses for mothers of the bride are from my affiliated shop partners and sponsors. Find yourself a gorgeous purple dress for the mother of the bride!
Shop section uses affiliate links from retail sponsors.
Purple Dresses for Mothers of the Bride and Mothers of the Groom

Here are some of the purple mother of the bride dresses we've featured on our Pinterest boards.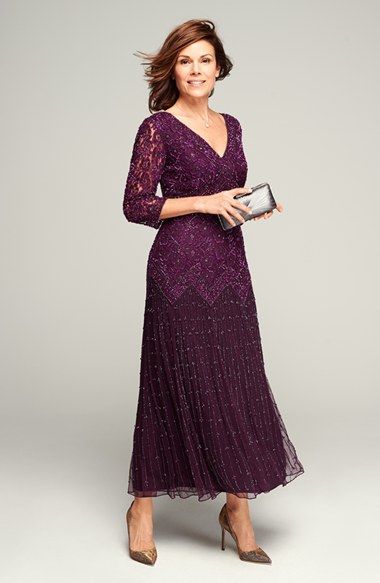 Beaded Drop Waist Gown by Pisarro Nights from Nordstrom
Need more help with finding the perfect mother of the bride dress? Here are more Shop Pages and dress ideas for the Mother of the Bride or Mother of the Groom organized by color:
Sequined Mother of the Bride Dresses | Red Mother of the Bride Dresses | Pink Mother of the Bride Dresses | Orange Mother of the Bride Dresses | Yellow Mother of the Bride Dresses | Green Mother of the Bride Dresses | Light Blue Mother of the Bride Dresses | Dark Blue Mother of Bride Dresses | Silver and Gray Mother of the Bride Dresses | Gold, Taupe, and Neutral Mother of the Wedding Dresses | Black Mother of the Wedding Dresses