It can be hard to find just the right gifts for your groomsmen and best man, but we try to keep an eye out for some of the best gift ideas available now. Whether you want a unique gift idea, a personalized gift, or something perfectly suited for each groomsman in your wedding, we've found some of the best gift suggestions for the fellows in your wedding party!
Best Gifts to Give to Your Groomsmen
The shopping sources in this post about gifts for groomsmen uses affiliate links, which means this site may earn a commission if you make a purchase from our links.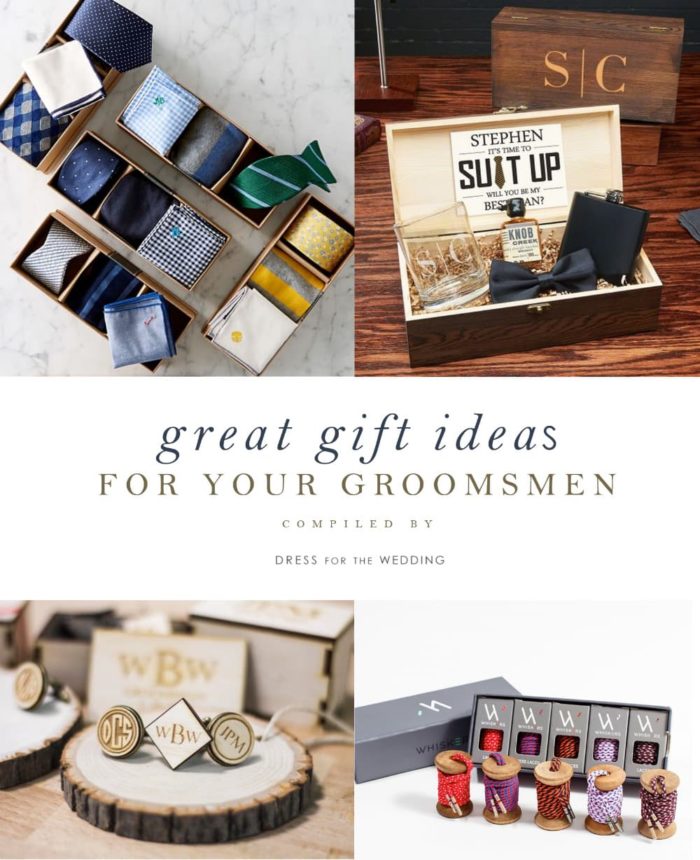 Featured product ideas and images: 1. The Tie Bar x Mark and Graham Bow Tie Set, Set of 3 from Mark & Graham 2. Quinton Engraved Wooden Box Groomsmen Gift Set from Home Wet Bar on Etsy 3. Personalized Engraved Cufflinks with Hand Made Personalized Wooden Gift Box from LasersNStuff on Etsy 4. Fiver Boxes from Whiskers Laces.
Groomsmen Gifts
Here are over 60 ideas for groomsmen gifts that we've collected to in a shoppable post make it easy for you to give a great gift to your favorite friends.

Gift Ideas for Your Groomsmen
A few gift ideas we're loving right now:
This personalized cooler
Fleece vest with initials
These groomsmen gift boxes
This mini flip cup game!
Also check out these Whiskers Laces. We received a box of these to review, and we can attest to the fact that they have high style and high quality! You can pick custom colors to match your wedding theme or choose other colors that might have significance; like your school colors or the colors that coordinate with your favorite sports team.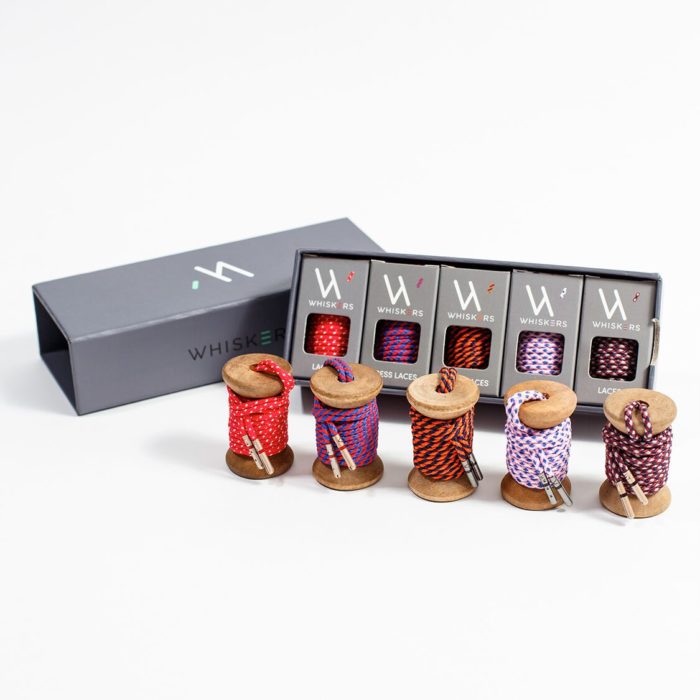 Boxed Fiver Sets from Whiskers Laces make great color-coordinated gifts for groomsmen.
Unique Gifts for Groomsmen
If you're looking for unique gift ideas, Uncommon Goods and Etsy have an incredible selection of unique ideas.
Practical Gift Ideas for Groomsmen
Compasses, watches, water bottles, key chains, and cooler cups are a few of the practical, use-again gifts we love for groomsmen! Again, Etsy has a great selection.
Personalized Gift Ideas for Groomsmen
Etsy and Mark & Graham are two of the best places to look for personalized gifts. Here are a few ideas for things to personalize!
A pair of socks with each groomsman's initials
A personalized growler for your beer aficionado friends
Also check out our posts on tuxedos, and more ideas for attire for grooms and groomsmen.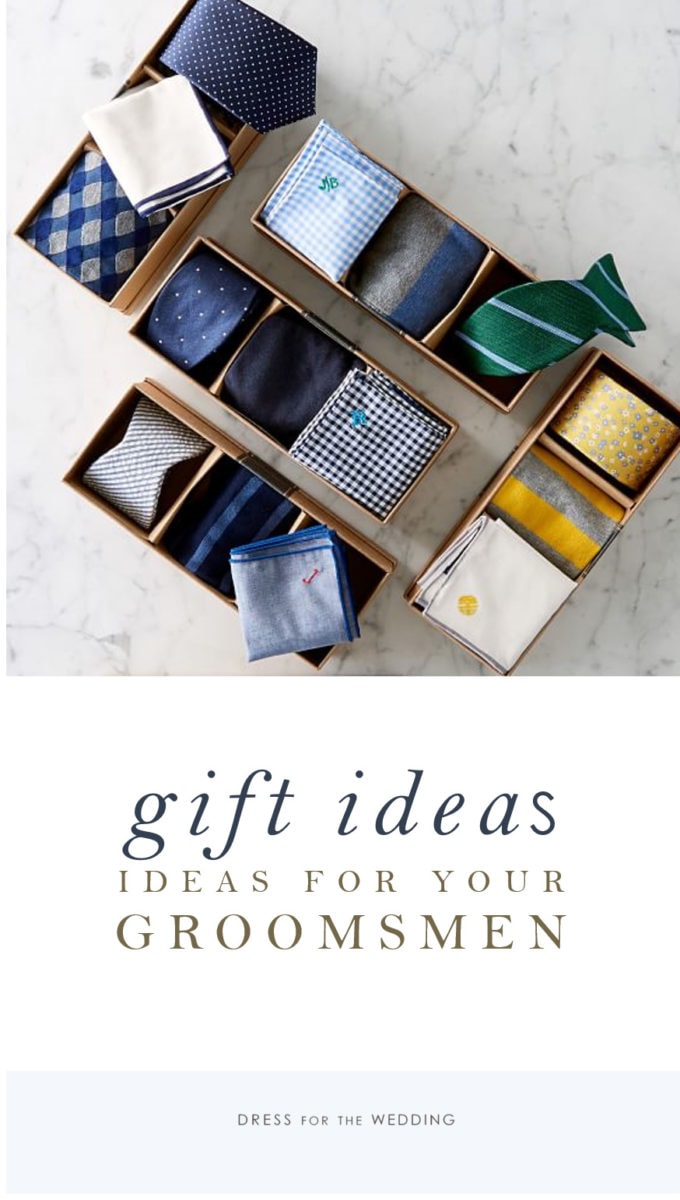 Featured product images: 1. The Tie Bar x Mark and Graham Bow Tie Set, Set of 3 from Mark & Graham