This shopping guide will show you where to find black bridesmaid dresses in short and long styles. Dresses in every style and for every budget!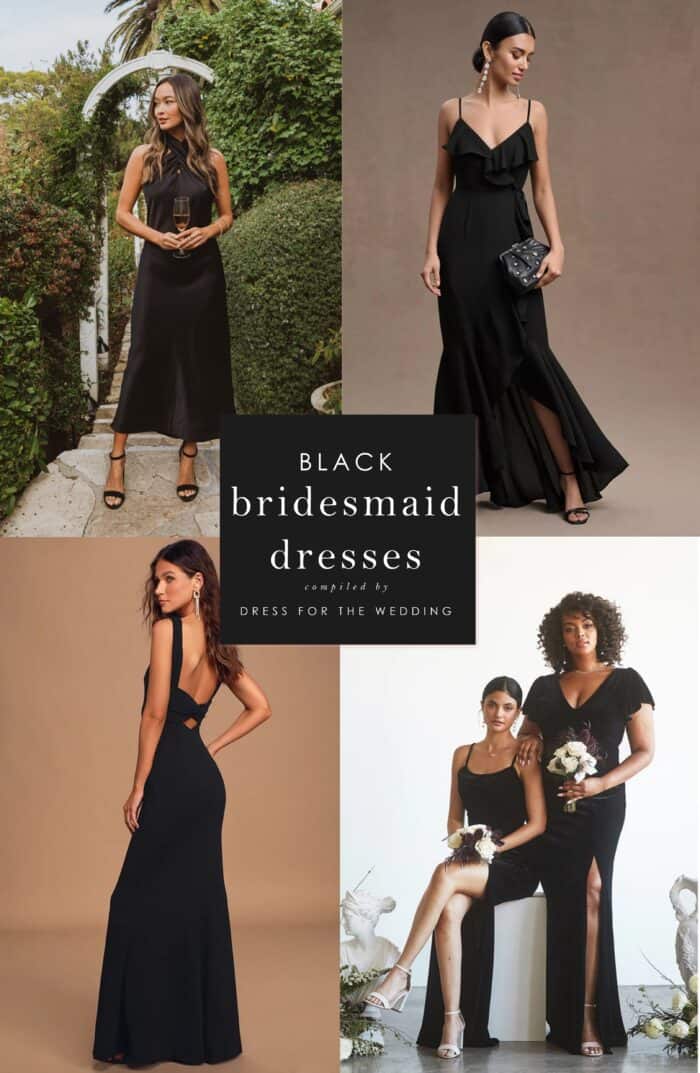 Image credits and shopping sources: 1. Jasmine Halter Midi Dress from Show Me Your Mumu 2. Hailee Ruffle Neck Wrap Gown from Anthropologie 3. Black Knotted Mermaid Dress from Lulus 4. Black Velvet Dresses from Birdy Grey
Black Dresses for Bridesmaids
Black dresses are an easy and very elegant way to have your bridal party look cohesive. Bridesmaid dresses all in black look particularly sharp at evening weddings, formal weddings, and black tie events. Here are a few of our favorite picks in shoppable format for your bridesmaids in long and short styles. These make for great little black dresses after the wedding, too!
Shop The Dresses

Where to Find More Black Bridesmaid Dresses
You might also love our article on where to shop for bridesmaid dresses under $100 in black or any other color! We also have selected some beautiful black dresses for weddings under $100 that might work for your event. You may also love seeing the latest collections of wedding dresses, browsing our shopping guide for wedding dresses, or reading our picks for the best wedding dresses you can buy online.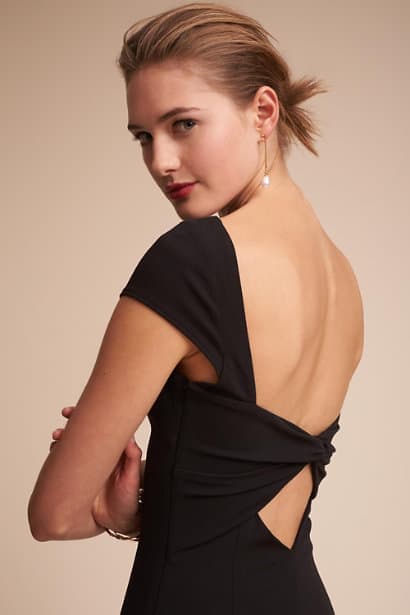 Featured Dresses: Kane Dress from BHLDN, and the Madison Dress