Pink Mother of the Bride Dresses
Pink Mother-of-the-Bride Dresses and Pink Mother-of-the-Groom Dresses. Where to find them, and how to style them!
See the shop section below for sources!
Pink Dresses for the Mother of the Bride or Groom
Finding the right shade of blush or pink dress can be hard to do! It's also hard to find the right pink mother of the bride or pink mother of groom dress, which is why I've collected some of my favorite pink, rose, and blush mother of the bride style dresses from reputable retailers in this easy-to-shop page. You'll find pink mother of the bride dresses in every shade from blush, rose, to hot pink and coral. Always check with the couple to see what the wedding colors are, but if the wedding colors are another shade of pink, orange or even taupe, a pink dress for the mother of the bride can be a nice complement to many shades.
Affiliate links are used in this post. Shop and links are from our sponsors.
Where to Find Pink Dresses for Mothers of the Bride or Mothers of the Groom

Did you find a dress and want to get some styling tips? Check out these posts on
how to accessorize your mother of the bride dress.
 Didn't find quite the right dress yet ? Here are some links to help! These stores and designers have wonderful mother of the bride or groom dresses.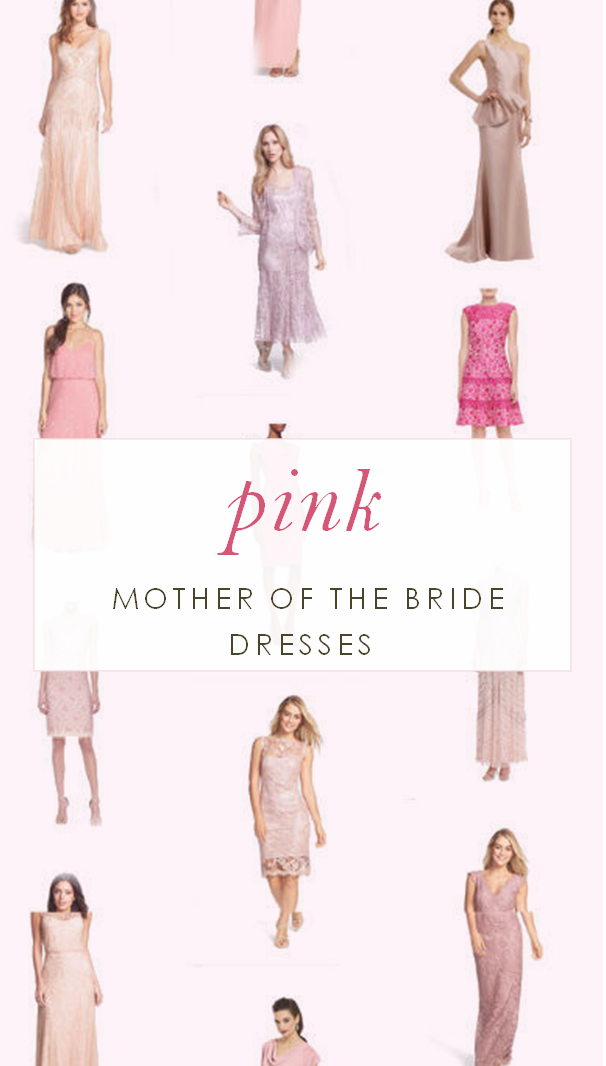 Is pink your son or daughter's wedding color? These pages might help: