Yellow Dresses for Weddings
A collection of yellow dresses that are wedding-guest worthy. Yellow is a cheery color for wedding guest attire, especially for daytime weddings in the spring or summer season. It's also a great color for sunny or tropical weddings! These yellow dress picks are made with wedding guests in mind, but these yellow dresses can be worn for nearly any wedding event. Also, check out the Dressy Casual Wedding Guest Attire Shop for more daytime wedding guest dresses!
If you are in the wedding party and need a yellow dress to check out the page for the Yellow Bridesmaid Dress Shop or the Yellow Mother of the Bride dresses if you're in one of those roles and looking for a pretty yellow dress!
The image and some links in this shop section uses sponsored affiliate links, which means this site may earn a commission if you make a purchase.
Shop Yellow Dresses for Weddings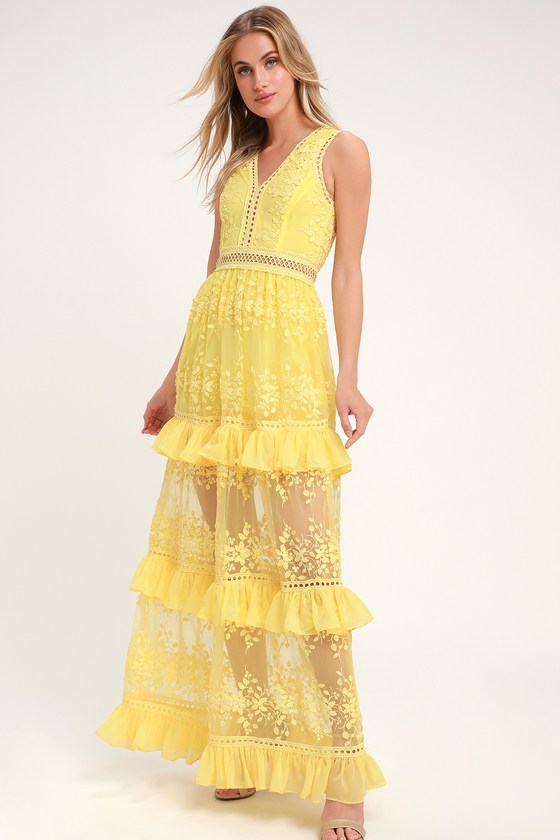 Garden Dreams Yellow Lace Tiered Maxi Dress – Lulus – $112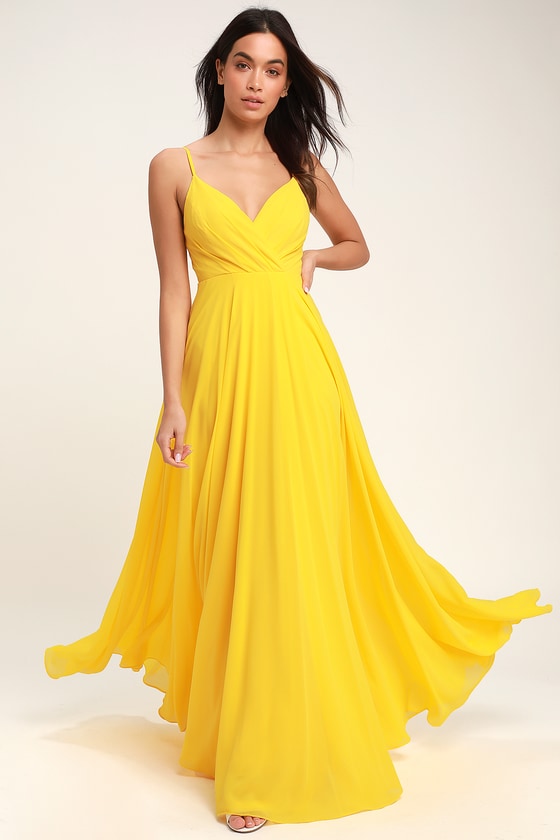 All About Love Yellow Maxi Dress – Lulus – $97
More Dresses:
Casual or Dressy Casual Wedding Guest Dresses | Semi-Formal Wedding Guest Dresses | Formal Wedding Guest Gowns | Maxi Dresses for Wedding Guests
Return to The Wedding Guest Dress Shop
Or Shop by Color:
Red Dresses | Pink Dresses | Coral Dresses | Yellow Dresses | Green Dresses | Light Blue Dresses |Dark Blue or Navy Blue Dresses | Purple Dresses | Floral Dresses | Gray or Silver Dresses | Black Dresses | Dresses for Wedding Guests Under $150