Bridesmaid Dresses
Finding the perfect bridesmaid dresses for your wedding can be hard. To help, I've found some of my favorite bridesmaids' dresses that available through these sponsors and affiliated top online stores and sorted them by color, style, and seasong to help you find a bridesmaid dress in your selected wedding color.
Bridesmaid Dresses by Color
Many styles come in other colors than the ones shown here, so if you see a style you like, click through to see if it comes in your color palette or a more preferred style. This page takes a few minutes to load all the options, but scroll down or use the links below to find every color of the rainbow! Shop sections use sponsored affiliate links.
Red Bridesmaid Dresses |  Pink Bridesmaid Dresses  |   Coral and Peach Bridesmaid Dresses
Yellow  Dresses | Green  Dresses   |  Light Blue  Dresses  |  Dark Blue Dresses   |   Purple Dresses
Black  Dresses  |   Silver  Dresses | Sequined and Metallic Bridesmaid Dresses


Green  Dresses   |  Light Blue  Dresses  |  Dark Blue Dresses   |   Purple Dresses
Black  Dresses  |   Silver  Dresses | Sequined and Metallic Bridesmaid Dresses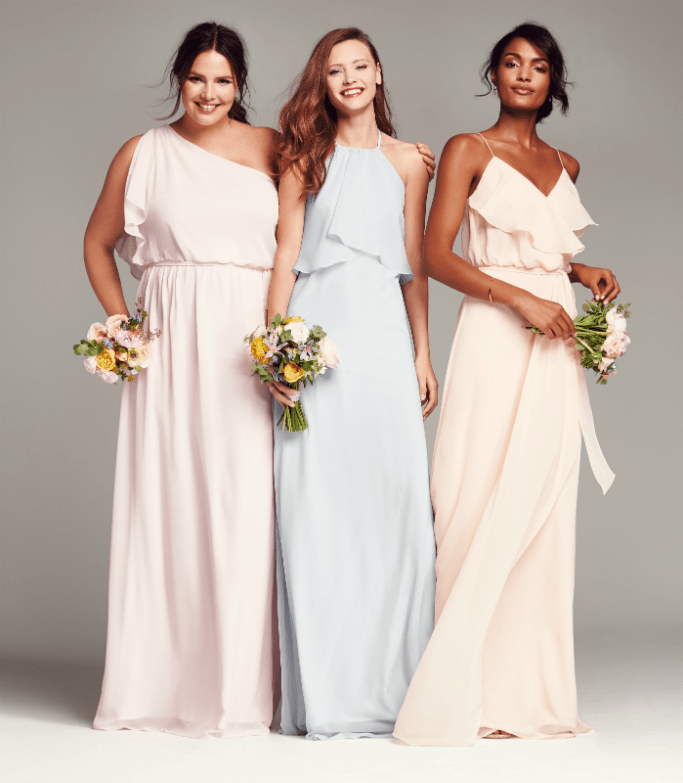 Featured image: nouvelle AMSALE Bridesmaid Dresses
featured dress: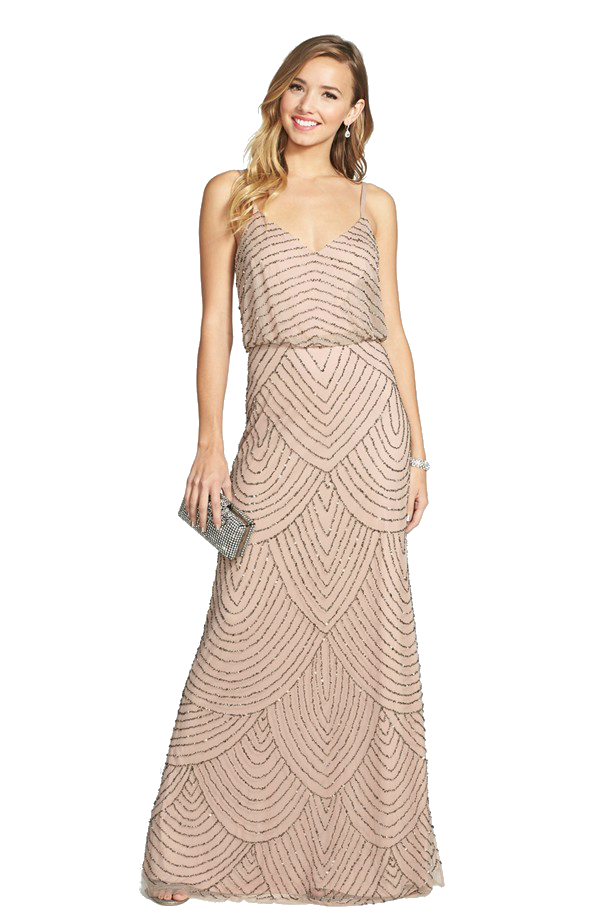 Adrianna Papell Blush Sequin Gown in Blush Taupe
Also check out these sponsors who are top bridesmaid dress retailers and top bridesmaid dress designers:
BHLDN | Jenny Yoo | ML by Monique Lhuillier | nouvelle AMSALE Bridesmaid Dresses | Amsale Bridesmaids |
Affiliate links are used on these pages