Find Bridesmaid Dresses by Color
Find and shop your bridesmaid dresses and gowns by color! We found the prettiest bridesmaids' dresses you can shop online and organized them by color to make bridesmaid dress shopping easy.
We've collected the best bridesmaid dresses all in one place, and organized them according to color so you can easily find your favorites!
Shopping sources on this site use affiliate links, which means this site may earn a commission if you make a purchase from our links.
Easily find pretty bridesmaid dresses organized by color and from the best wedding shops that carry dresses for bridesmaids.
Red and Burgundy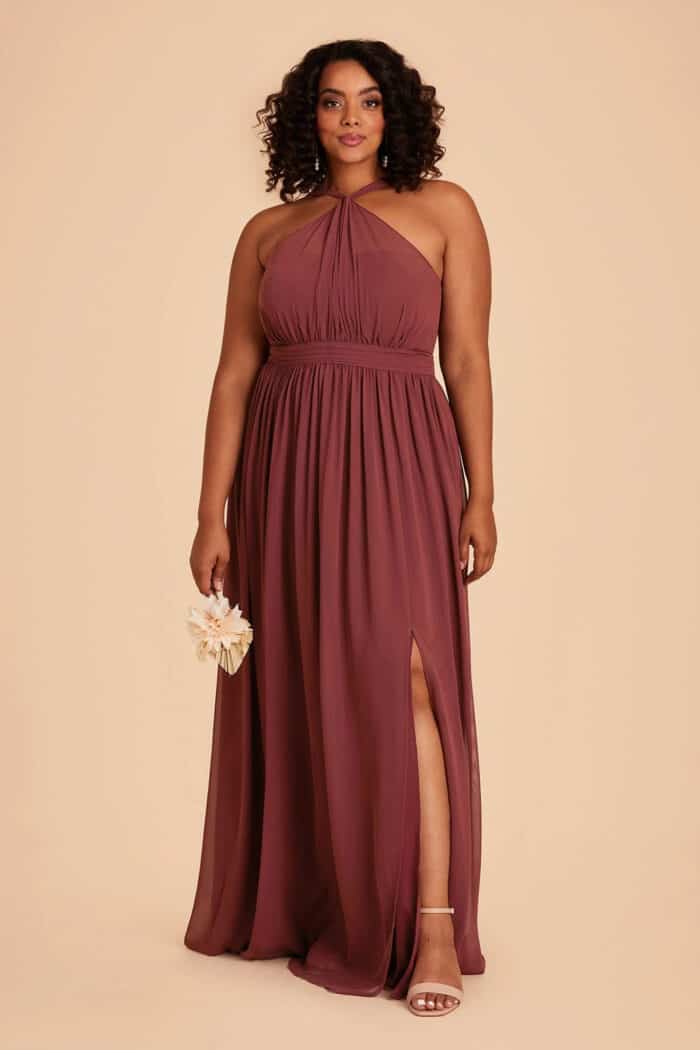 Featured Dress from Birdy Grey
See All Red and Burgundy Bridesmaid Dresses
Pink and Blush Dresses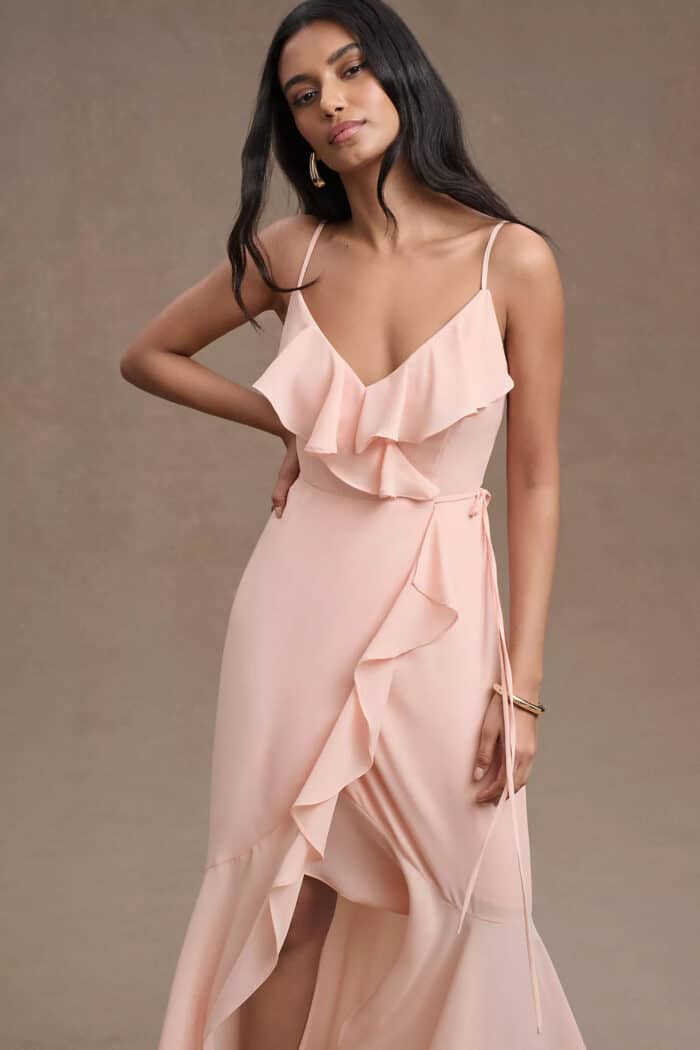 Featured Dress from Anthropologie
See All Pink Bridesmaid Dresses
Coral and Peach Dresses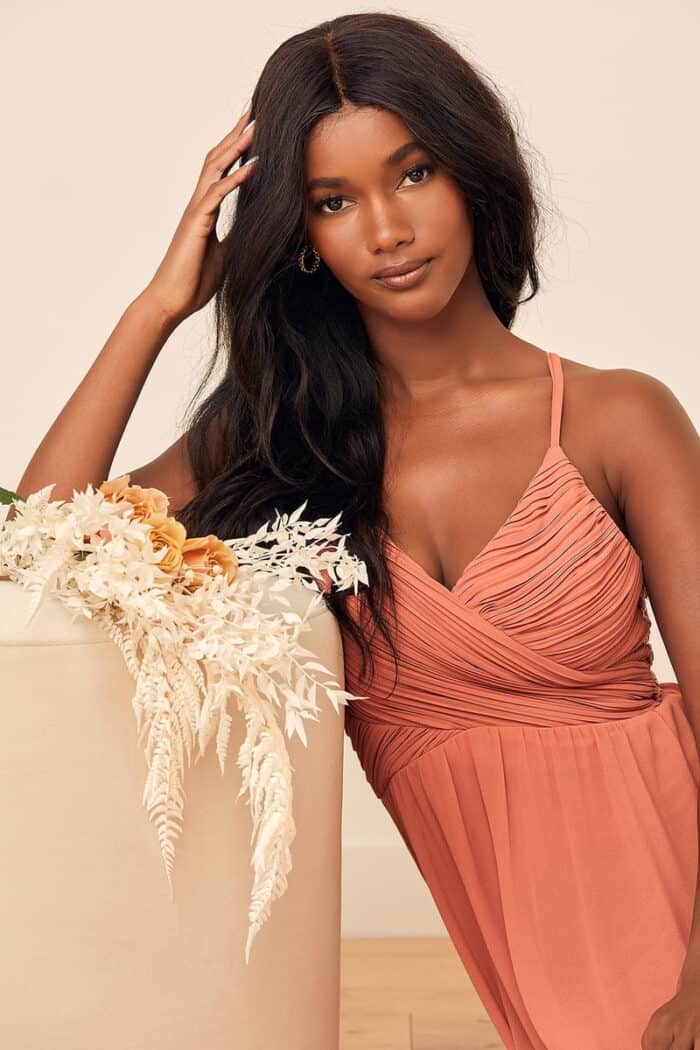 See All Coral and Peach Bridesmaid Dresses
Yellow and Gold Dresses

See All Yellow and Gold Bridesmaid Dresses
You might also like these posts on Marigold Bridesmaid Dresses
Neutral and Beige

See All Neutral and Beige Bridesmaid Dresses
Light and Dark Green

See All Light and Dark Green Bridesmaid Dresses
Light Blue

More Light Blue Bridesmaid Dresses
You might also like this featured post on Dusty Blue Bridesmaid Dresses
Dark Blue

More Dark and Navy Blue Bridesmaid Dresses
Purple

More Purple Bridesmaid Dresses

Gray and Silver

More Gray and Silver Bridesmaid Dresses
Black

Sequined and Metallic

Bridesmaid Dresses by Color and Brand
Finding the perfect bridesmaid dresses for your wedding party can take a lot of searching. To help, we've curated all the top dresses for bridesmaids by leading wedding attire stores. Then, we sorted them by color to help you find dresses for your wedding party in your selected wedding color. Just find your color and browse them all! If you'd like to see more from a certain brand, we've included quick links to their entire collections too. You can also browse the latest collections by Amsale and Monique Lhuillier that are available in boutiques and some online retailers.
Shop for Top Bridesmaid Dresses & Gowns Online in One Place
We've found all the best dresses and organized them by color and brand so that you can easily shop all dresses in one place! We show the best offerings from Azazie, BHLDN, Dessy, Show Me Your Mumu, and David's Bridal, Jenny Yoo all in one place!
Choosing Your Bridesmaid Dress Colors
Your color scheme may be an important focal point of your wedding, and one way to really show off that wedding theme is in the color of the dresses your bridesmaids wear. Once you have decided on your dress colors, now you have an easy way to visit all the top bridesmaid dress stores by your wedding color scheme!
More Finds for Bridesmaids
Check our this recent shopping post on where to find bridesmaid earrings for the perfect jewelry pairing for the dresses. You'll also want to check out our picks for Bridesmaid Robes and Bridesmaid Gifts as well as all of our bridesmaid attire outfit ideas.
Trends for Bridesmaids
We are seeing a lot of satin dresses for bridesmaids this season. Mix and match bridesmaid styles, are also continuing to be a big trend! Boho bridesmaid dresses continue to be popular this season as well.
This page was originally published March 24, 2013, and was last partially updated on February 18, 2021
Cover image credit: Photo by Katelyn MacMillan on Unsplash