Want help with gathering shoppable wedding inspiration? Here's the best way to shop even more wedding inspiration by following us in the LIKEtoKNOW.it app. We share wedding decor, sale alerts and items, plus even more pretty dresses and wedding ideas!
Shop Our Latest Wedding Finds in the LiketoKnow.it Shopping App
Follow and Shop Dress for the Wedding on LikeToKnow.it
As a shoppable wedding site, we try to link you to as many ideas as possible for wedding attire, decor, and pretty dresses for every member of your wedding party. While we include a lot of content on this blog, we also use LIKEtoKNOW.it to share shoppable wedding ideas on the go. If you haven't heard of LIKEtoKNOW.it, it's a shopping app where thousands of lifestyle content creators share shop the outfit and shop the photo posts. There's nothing more frustrating than seeing something you love on Pinterest or Instagram, and then not being able to find that item to purchase yourself. LiketoKnow.it links you directly to the shop, so what you see in the image, is what you can purchase right from your phone.
If you are already on the app, please follow DressfortheWed. If you don't have the app, it's free to download. Here's a little glimpse into the items we've posted most recently. This feed automatically updates as we post the latest items. To see everything we've ever posted in the app go to liketoknow.it/dressforthewed and scroll our feed.
We use LiketoKnow.it to quickly share wedding decor, sale alerts, gift ideas, and wedding clothes, with slightly different content than you'll see here on Dress for the Wedding, so it's worth following us there, or bookmarking this page to see the latest wedding decor, dress, and gift ideas in this shopping app.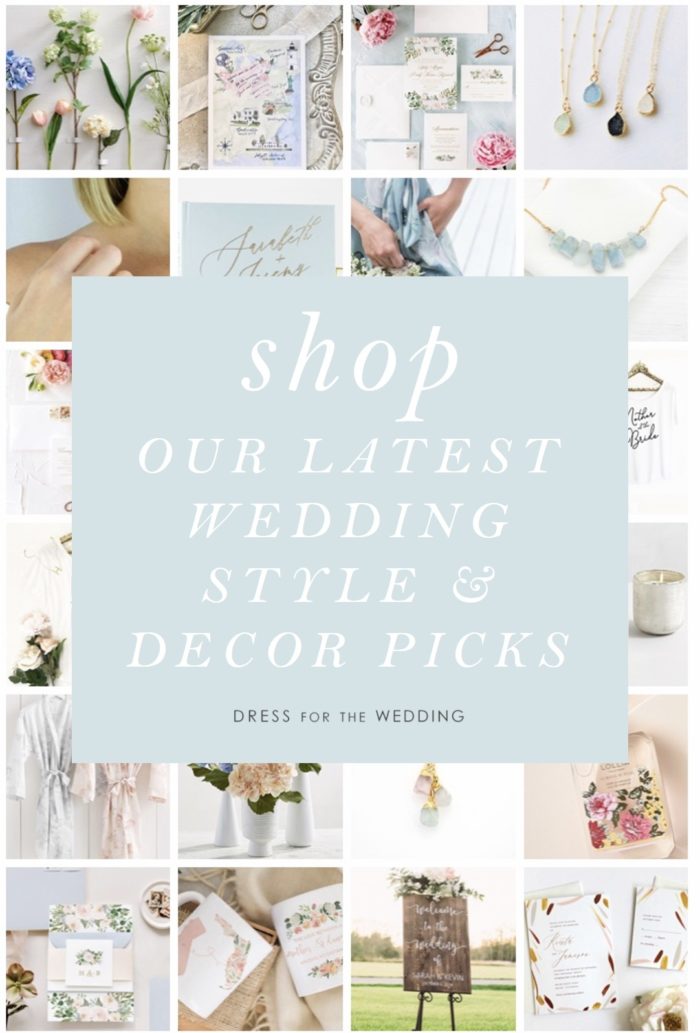 If you're looking for more fun and unique items for your wedding check out our recent post on Etsy Wedding Finds.