A look at the new bridal couture collection of Galia Lahav wedding dresses for Fall 2019. The Alegria Collection!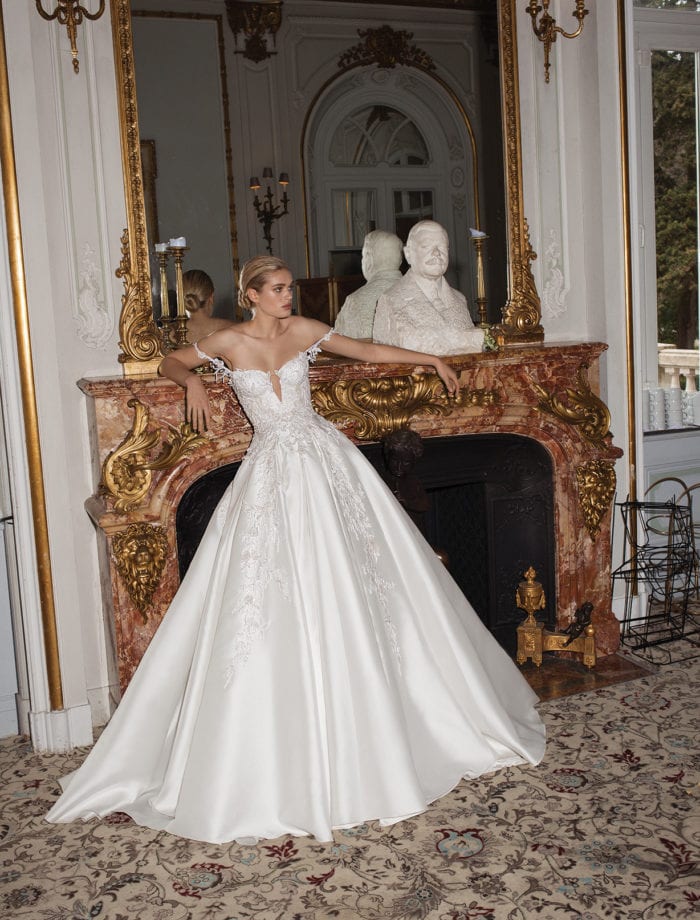 Galia Lahav Wedding Dresses Fall 2019
Galia Lahav Bridal Couture gowns are always decadent creations, and the Fall 2019 couture collection is no exception. The Alegria collection if full of royal and romantic influence. This collection leaves no wonder as to why Galia Lahav is the couture designer loved by celebrities who want the most high-end creations and intricate designs.
Details and highlights for the Alegria Collection include: strikingly voluminous sleeves, off-the-charts train lengths, dimensional florals, sweeping overskirts, and strategically low-cut details on the bodices, backs, and sides of these exquisite gowns.
Captured by photographer Philip Gay, we hope you'll enjoy the campaign images of the Galia Lahav Bridal Couture Alegria Collection. Please visit GaliaLahav.com to obtain details on any of the gowns you see here.
Galia Lahav Bridal Couture Alegria Collection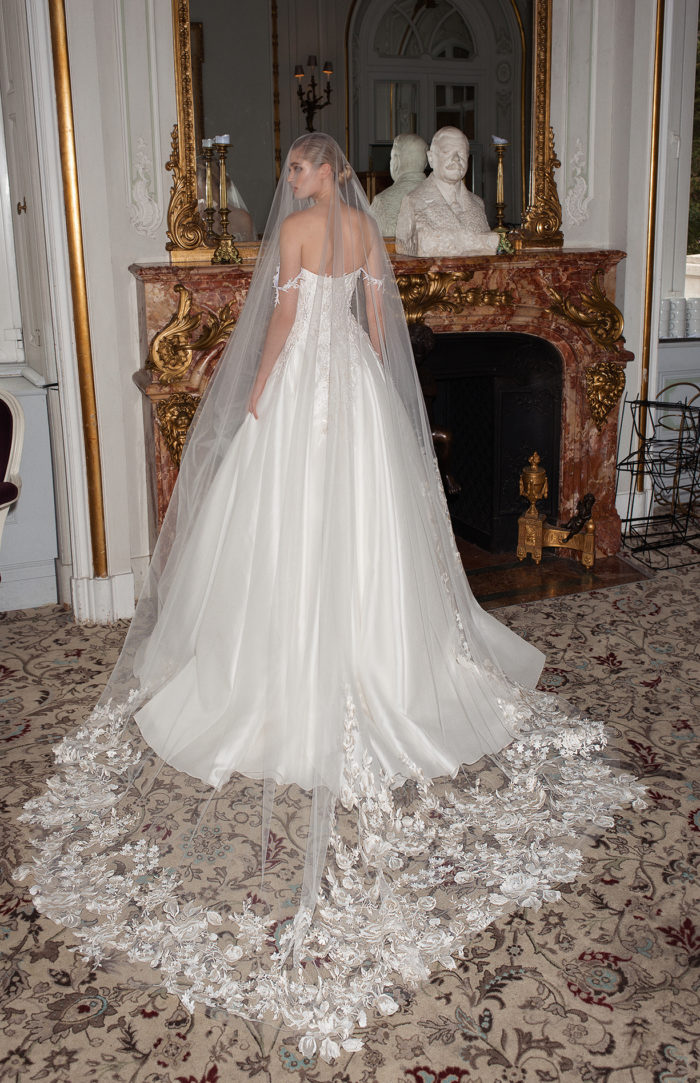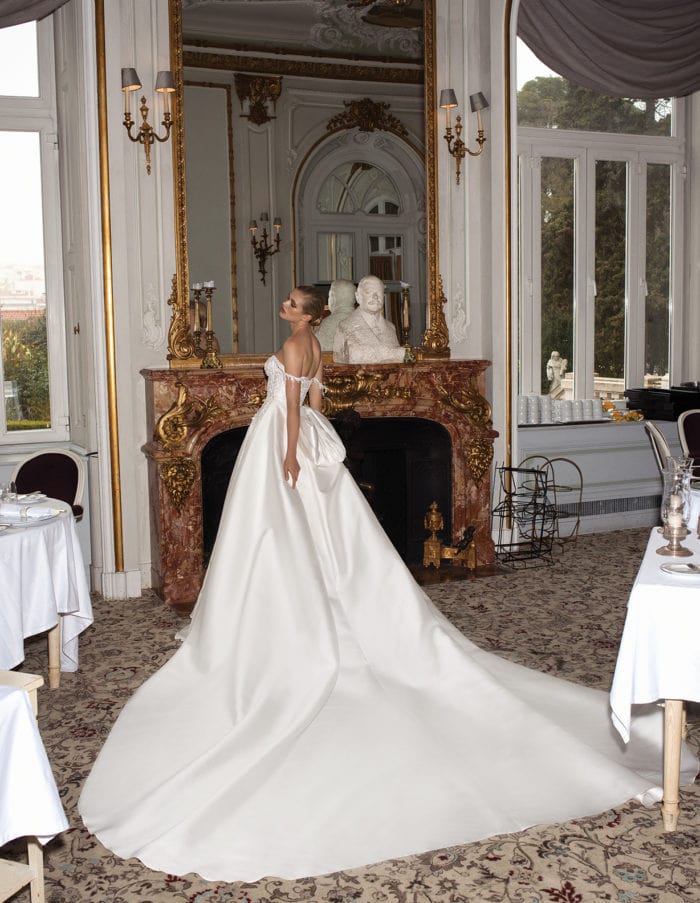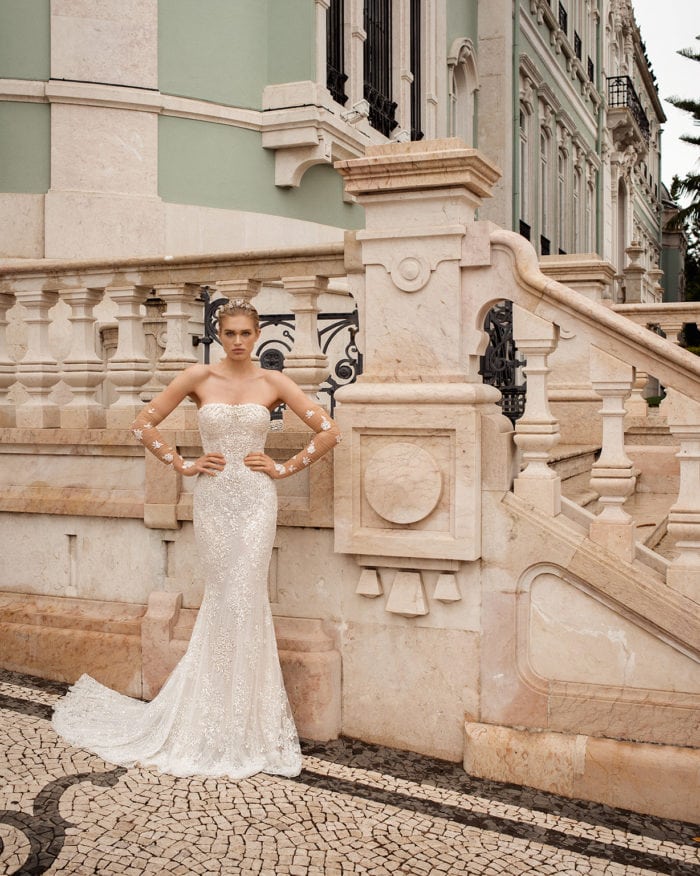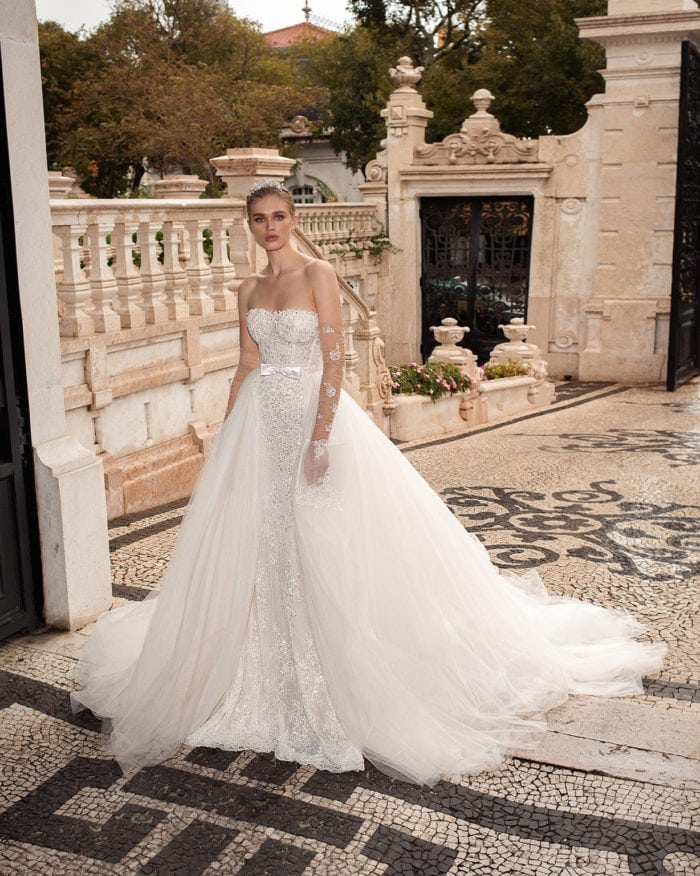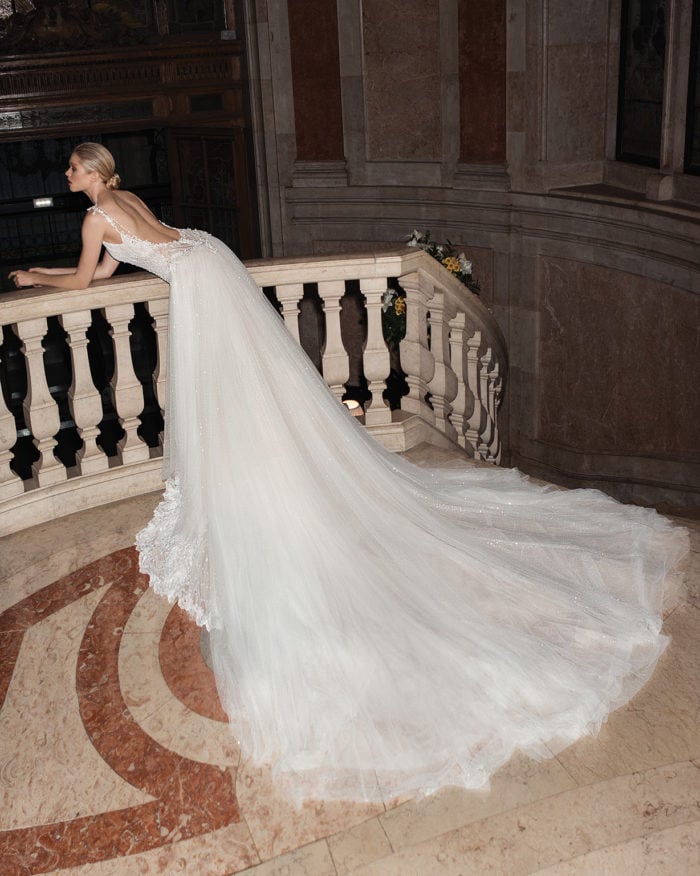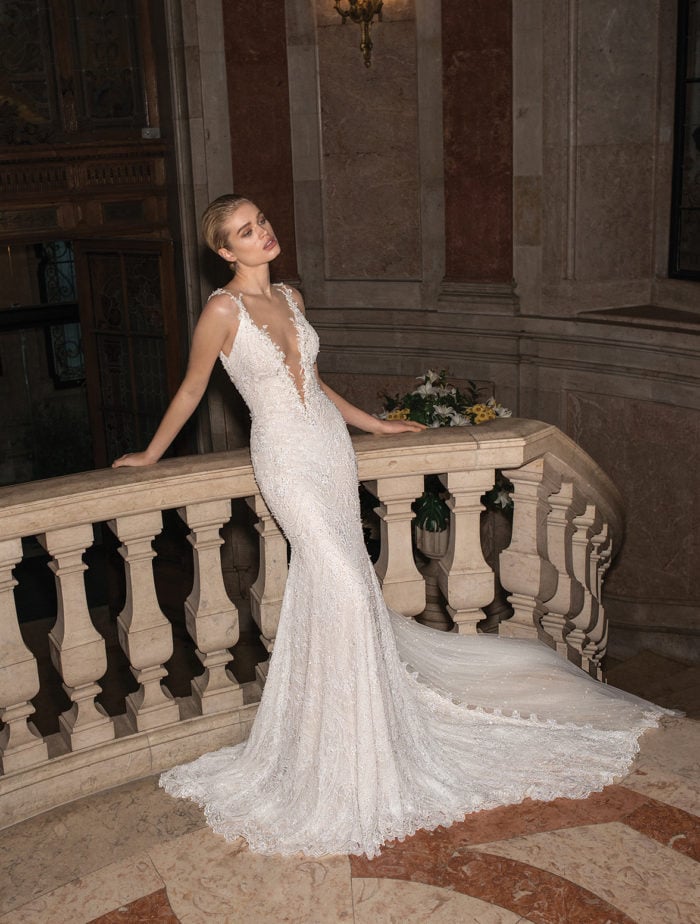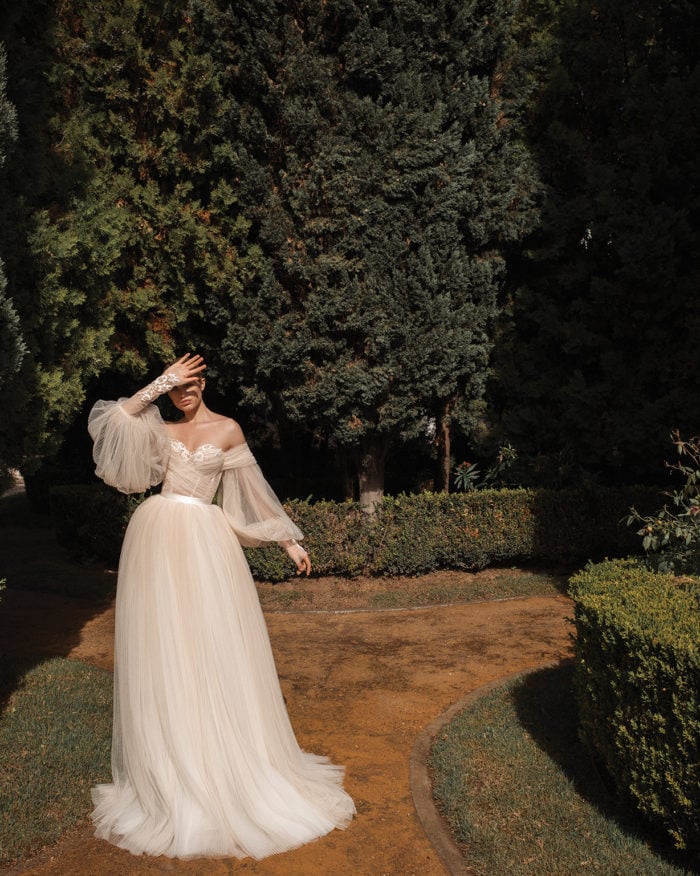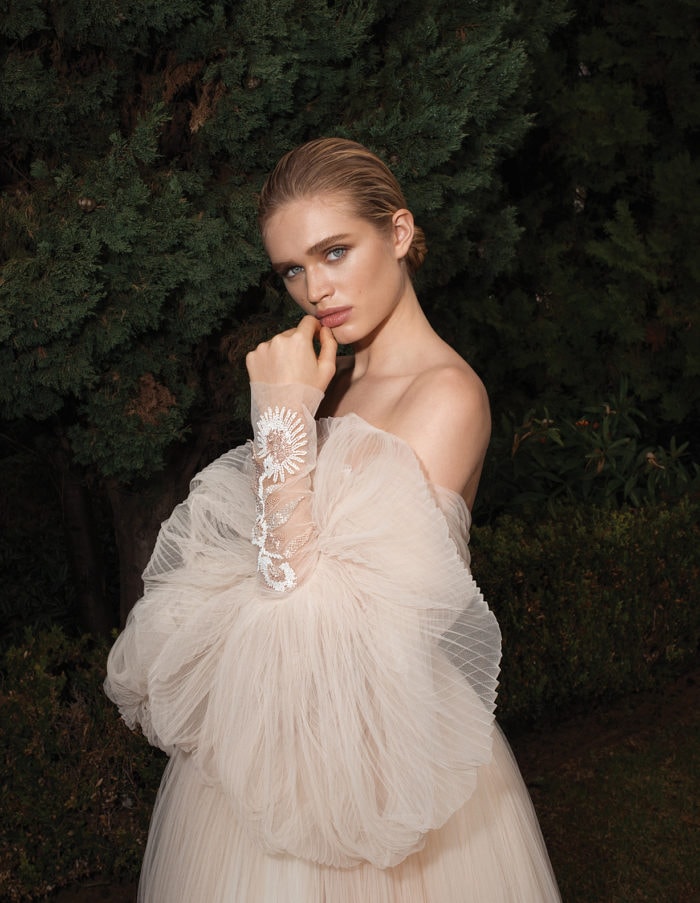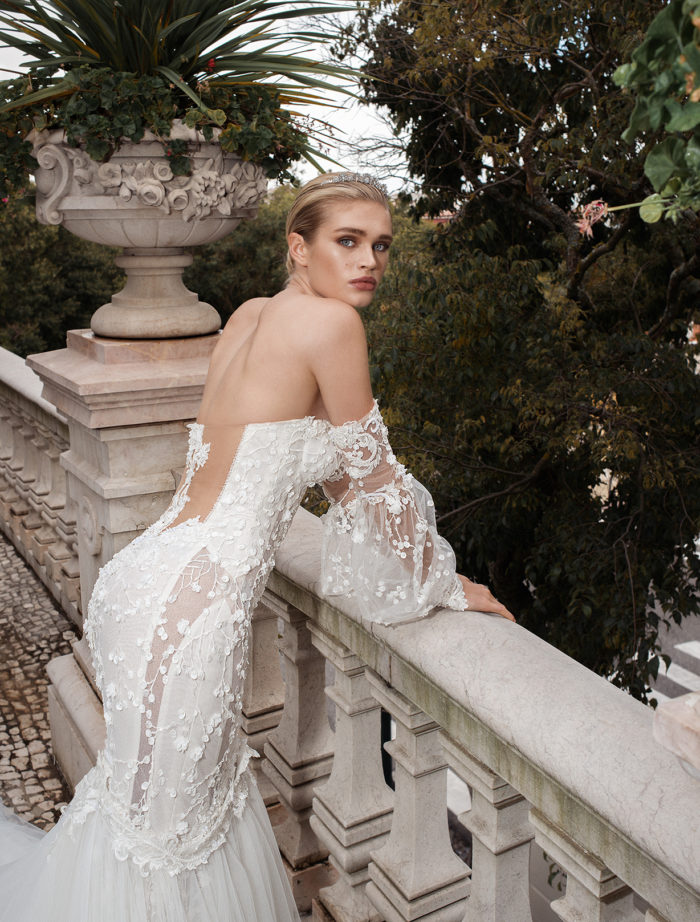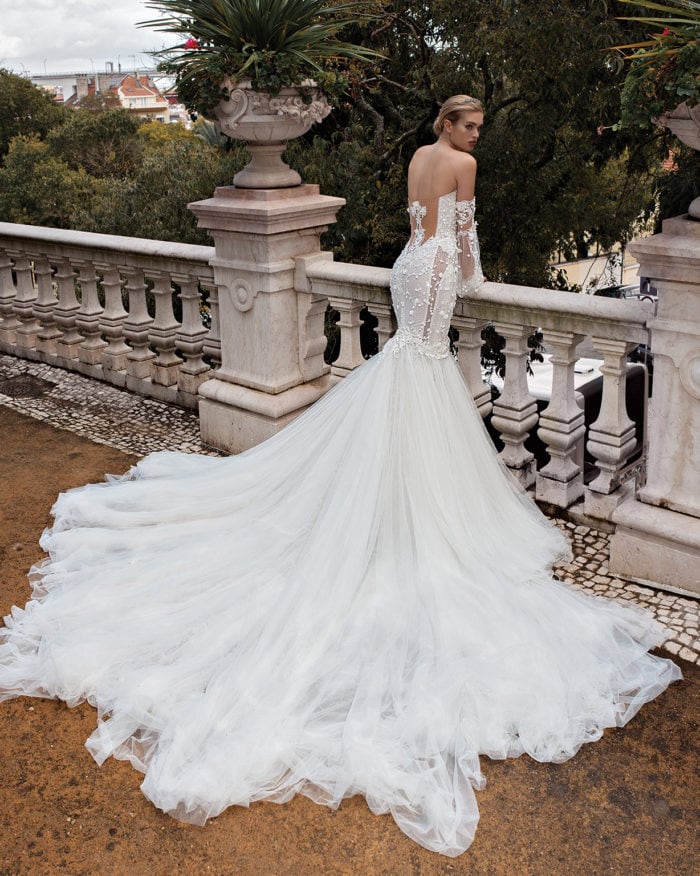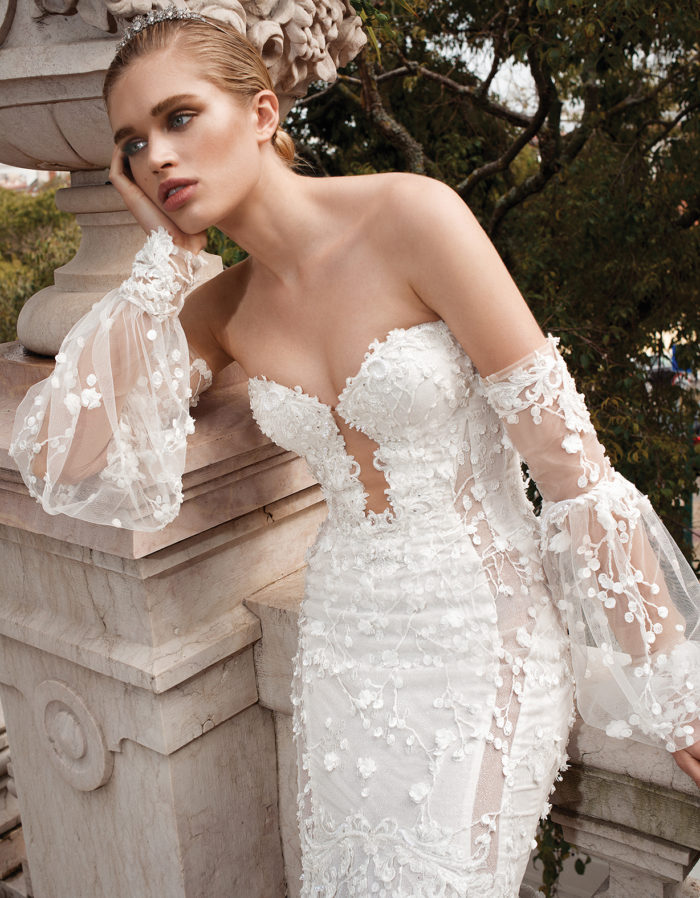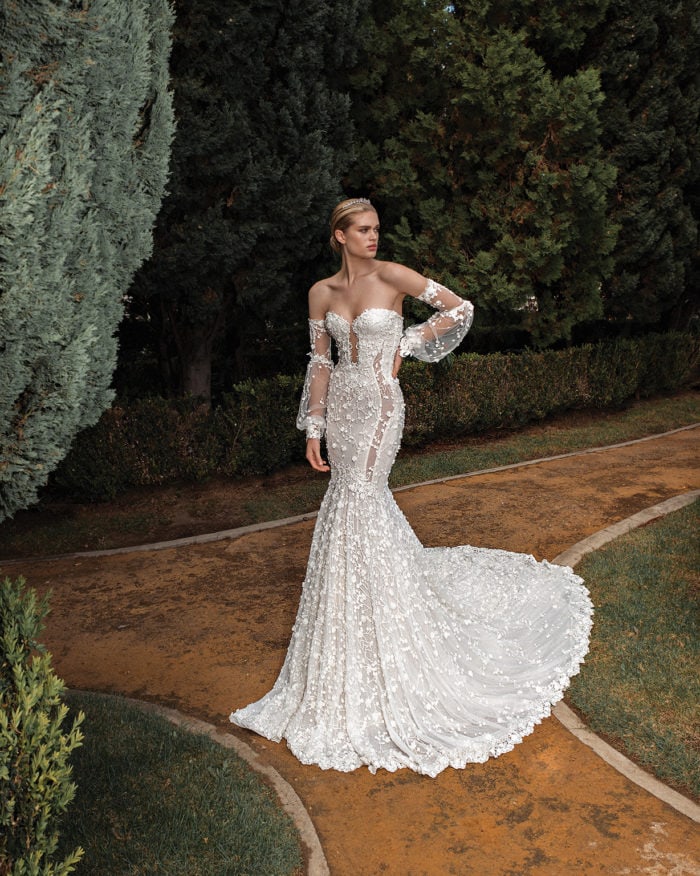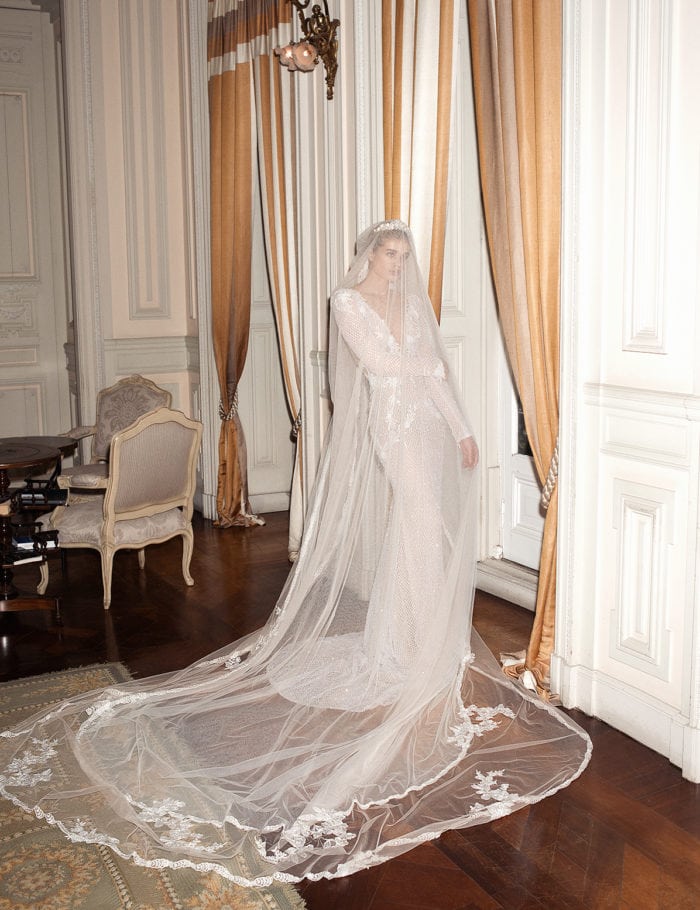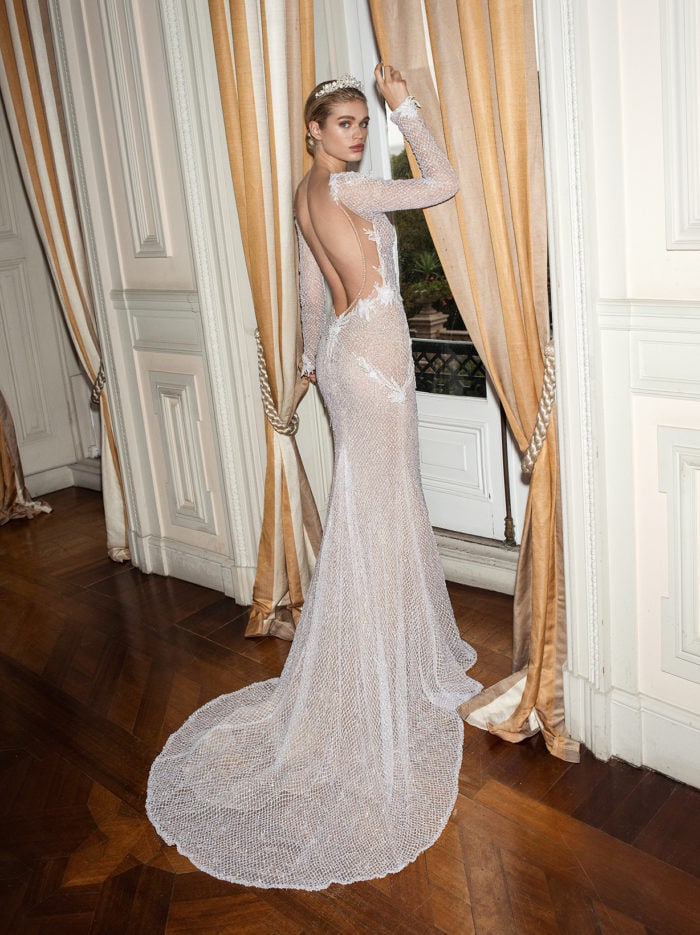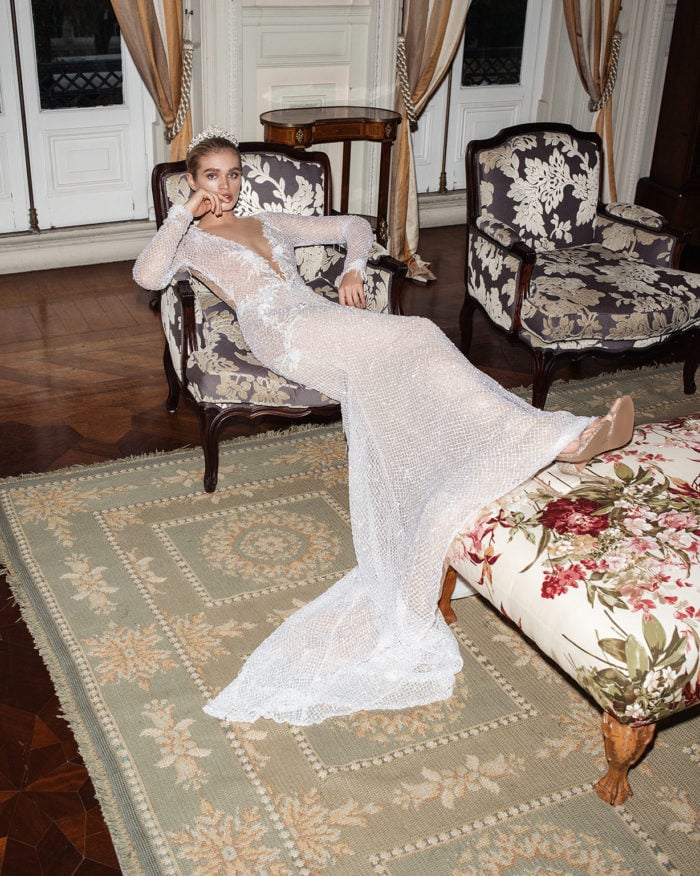 Here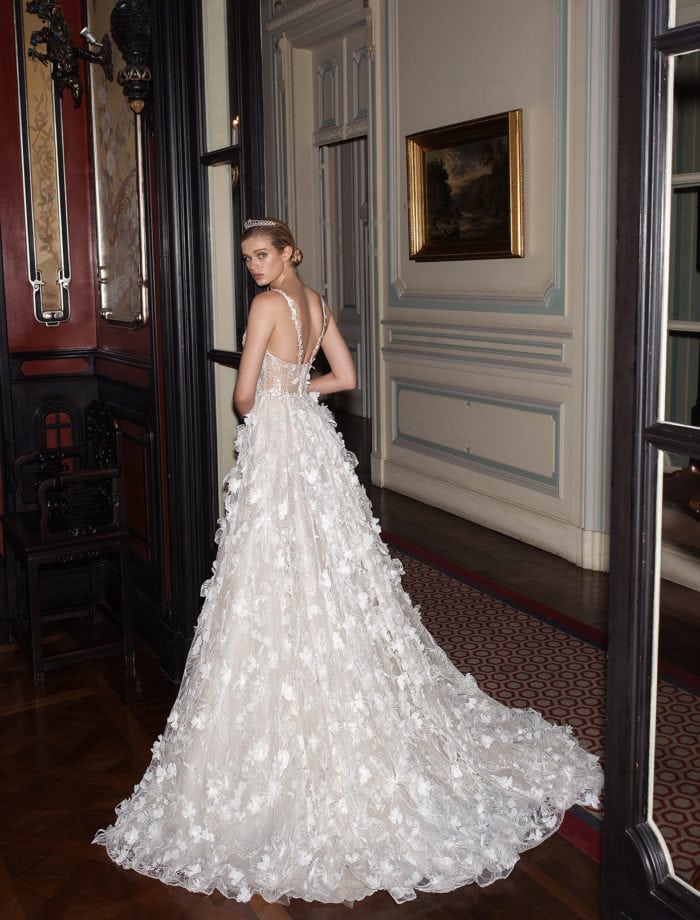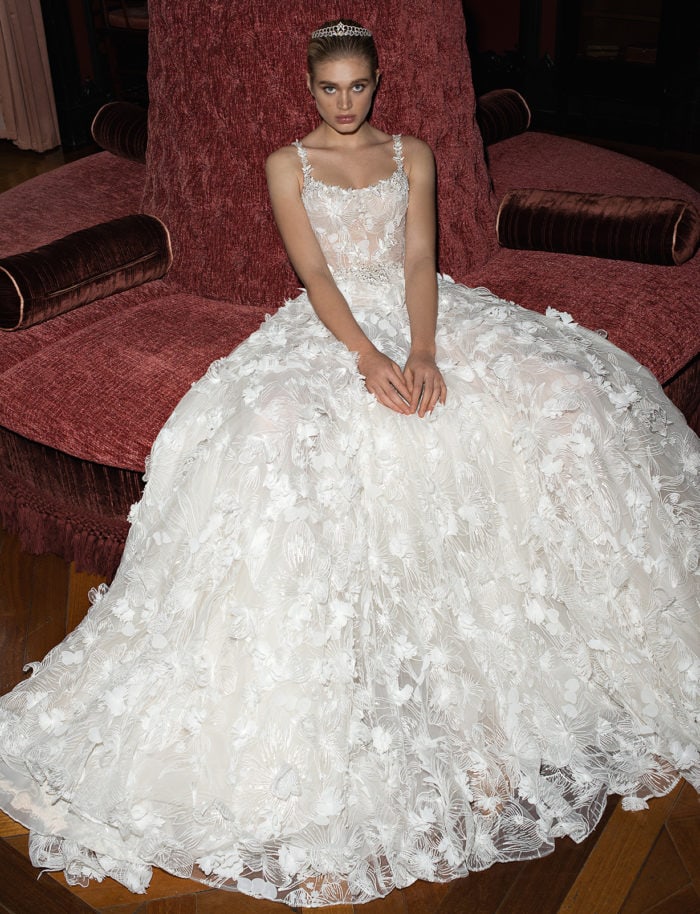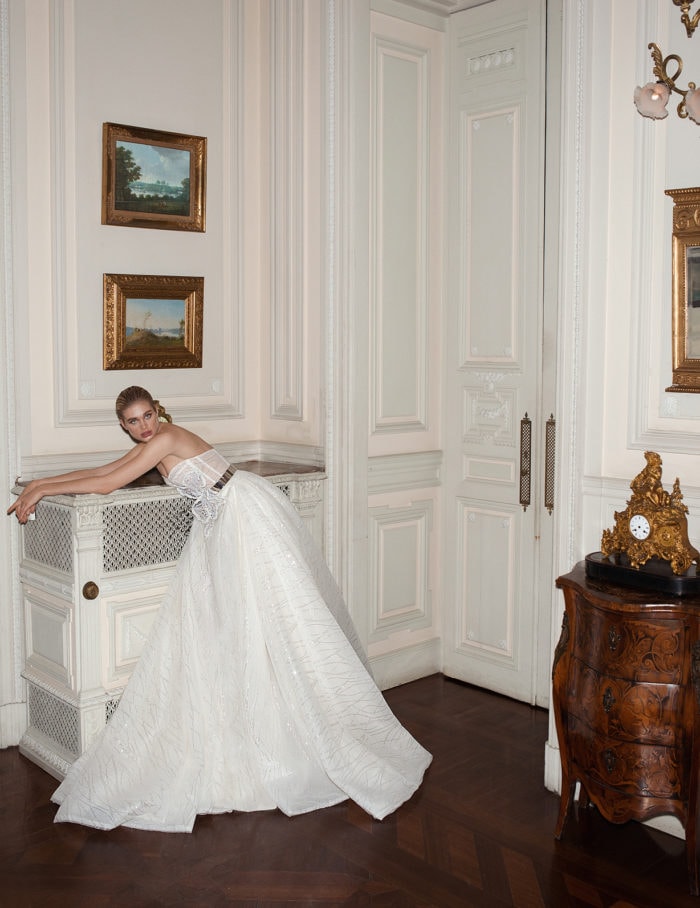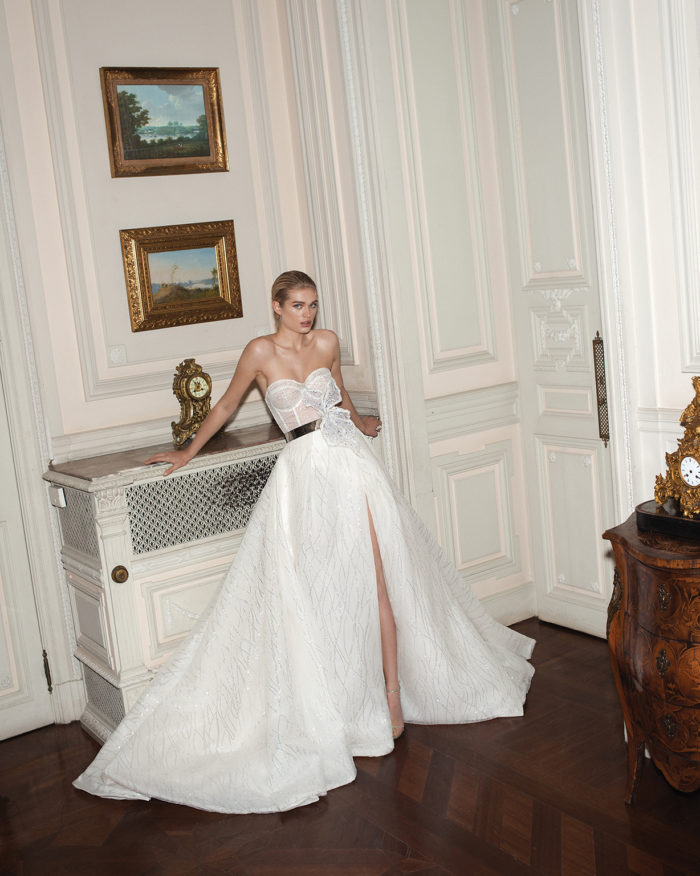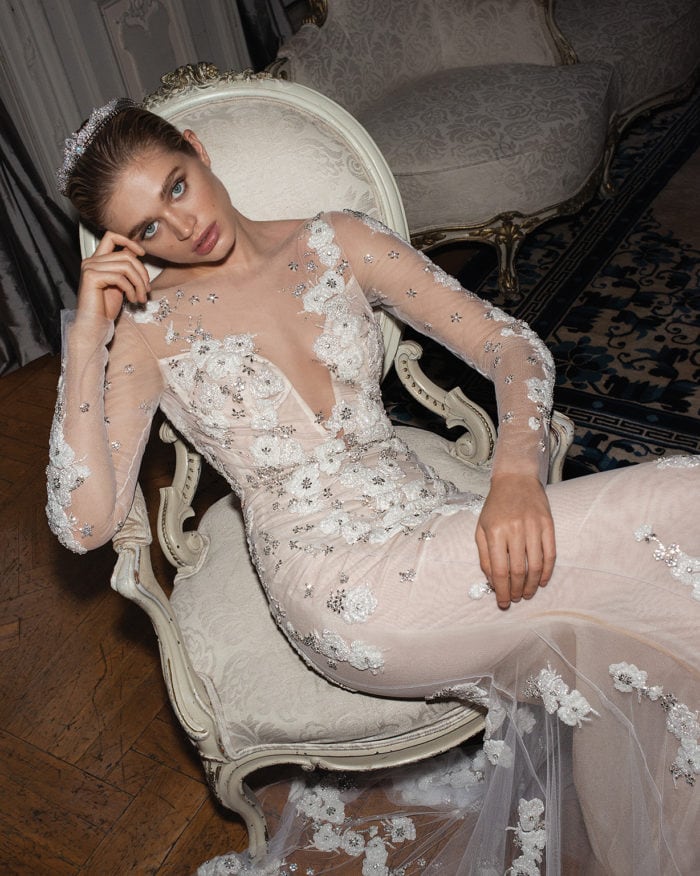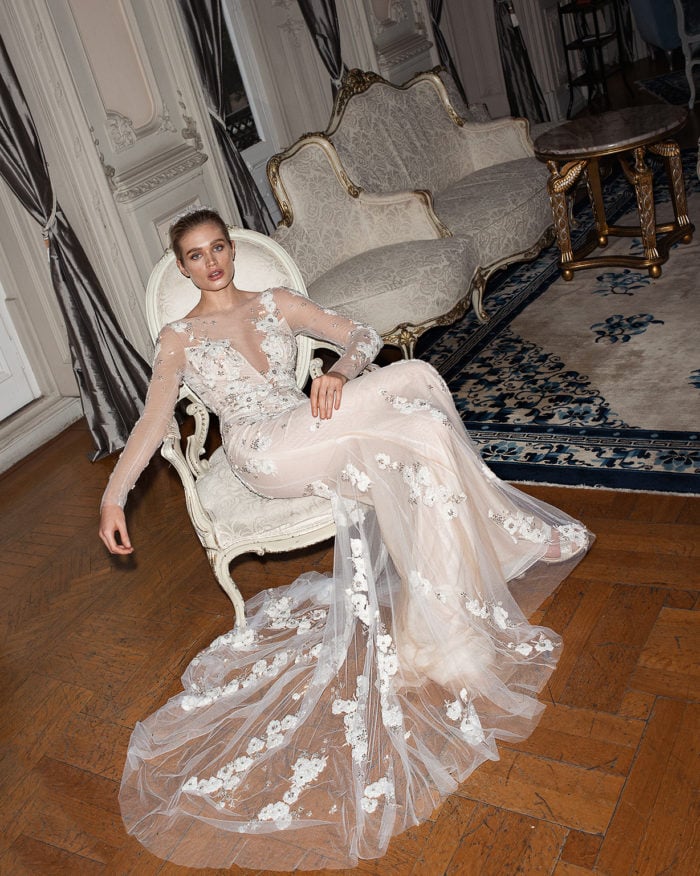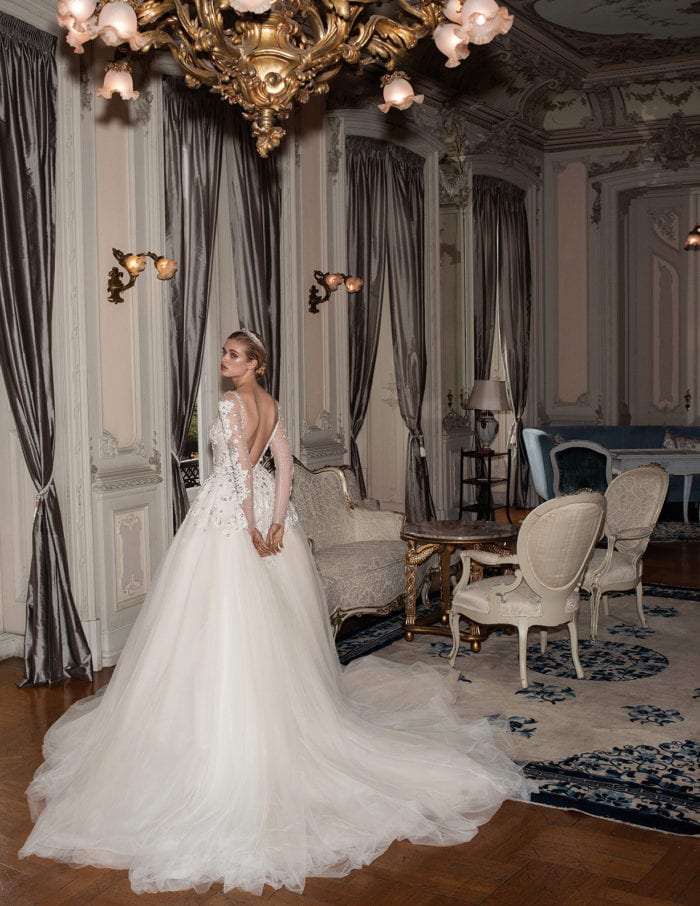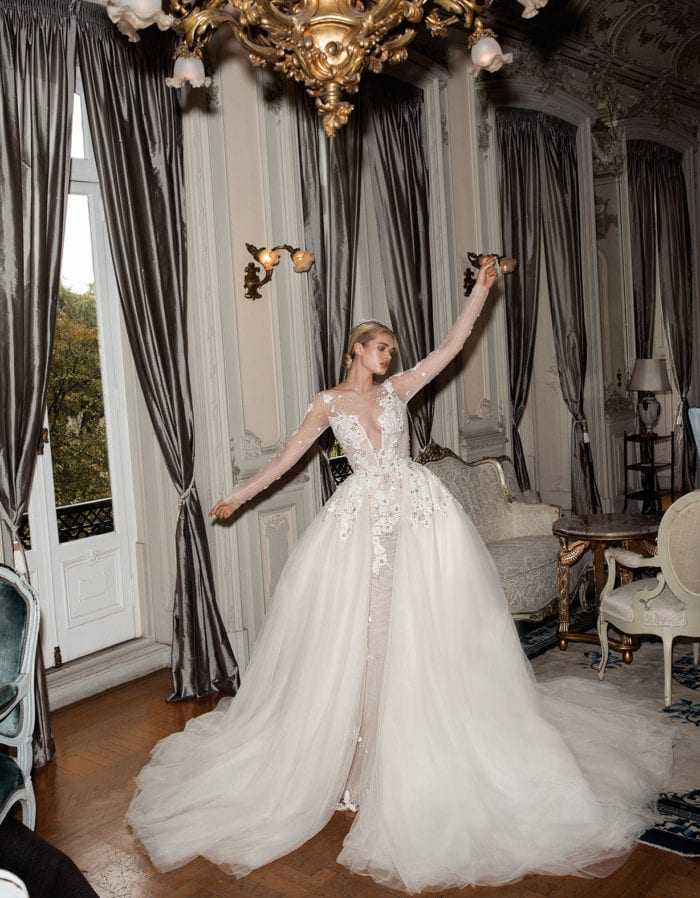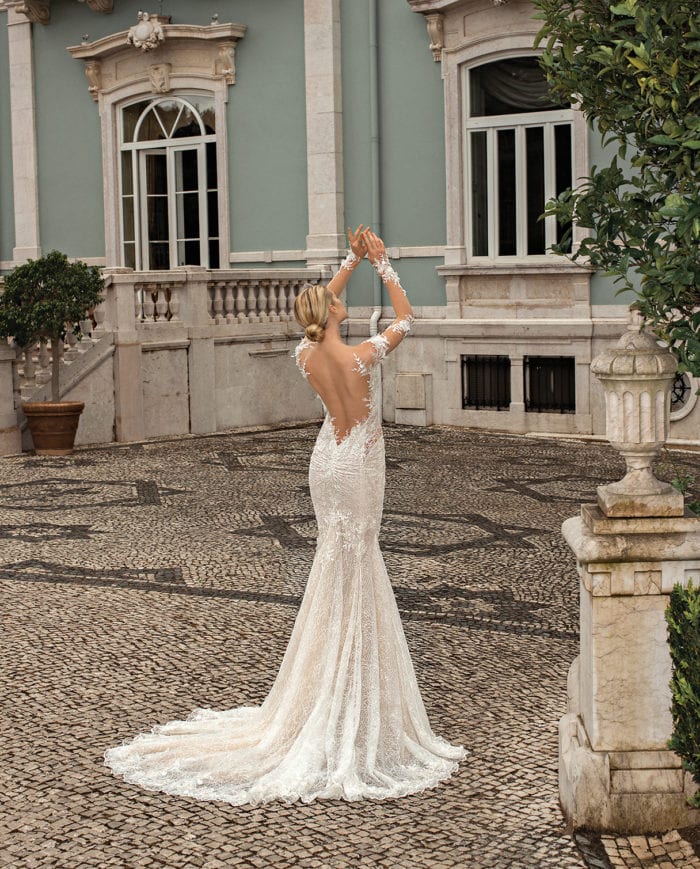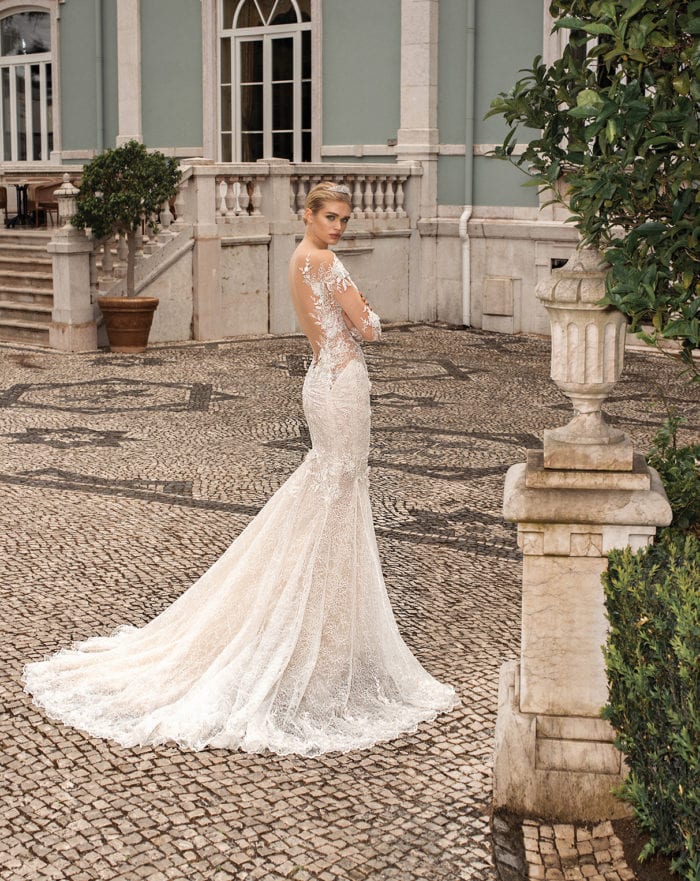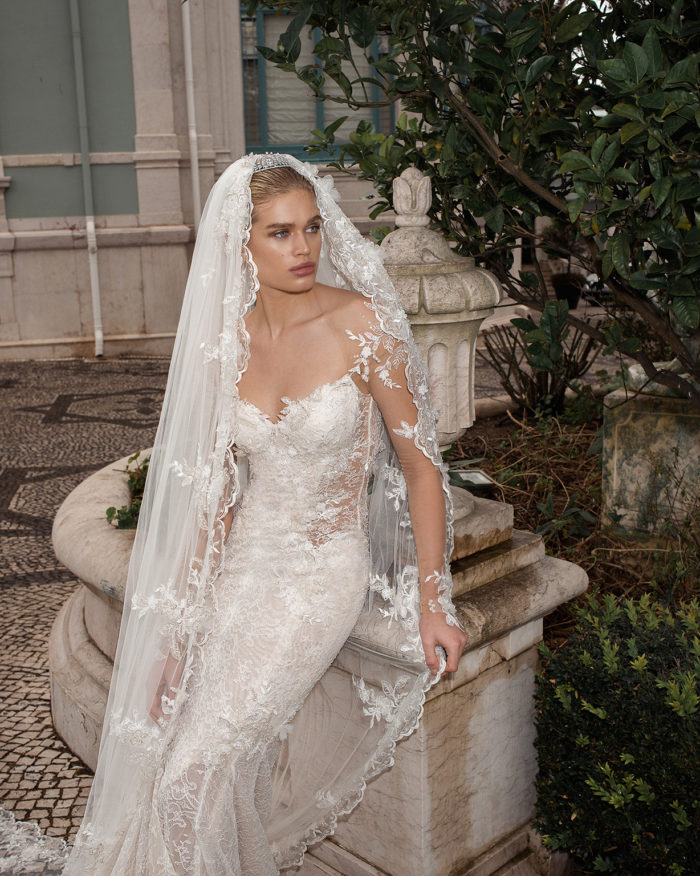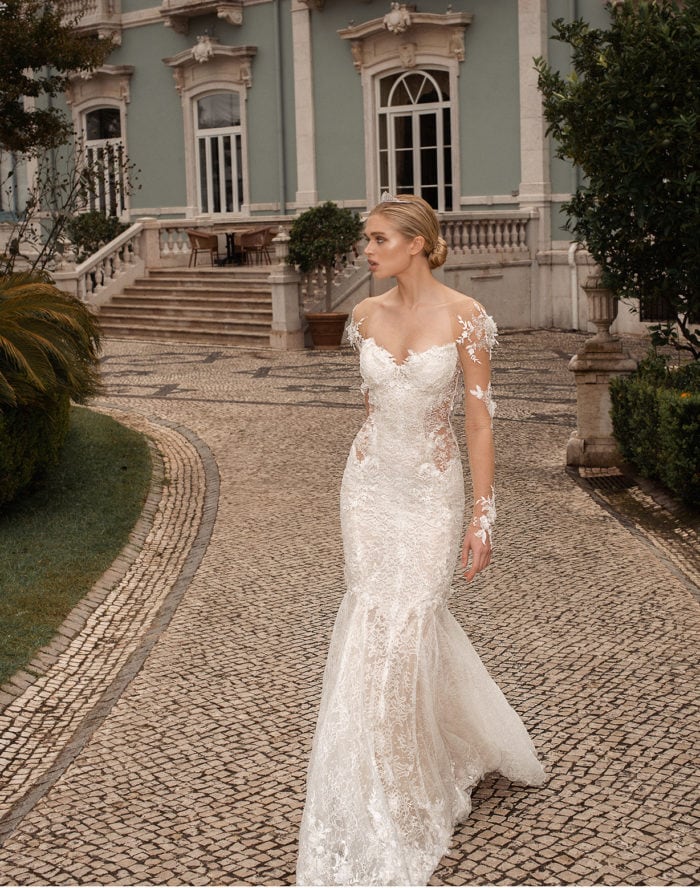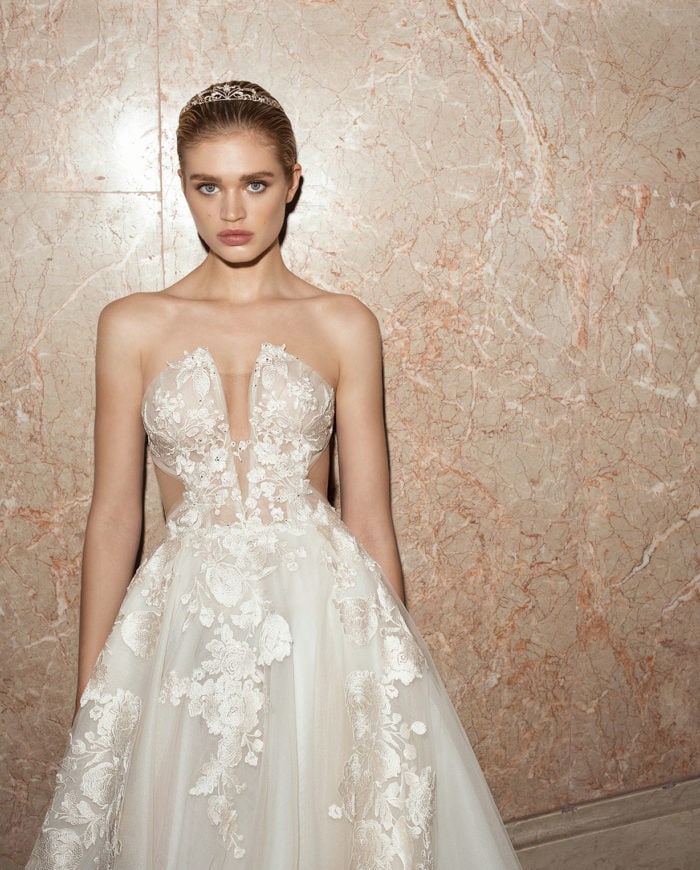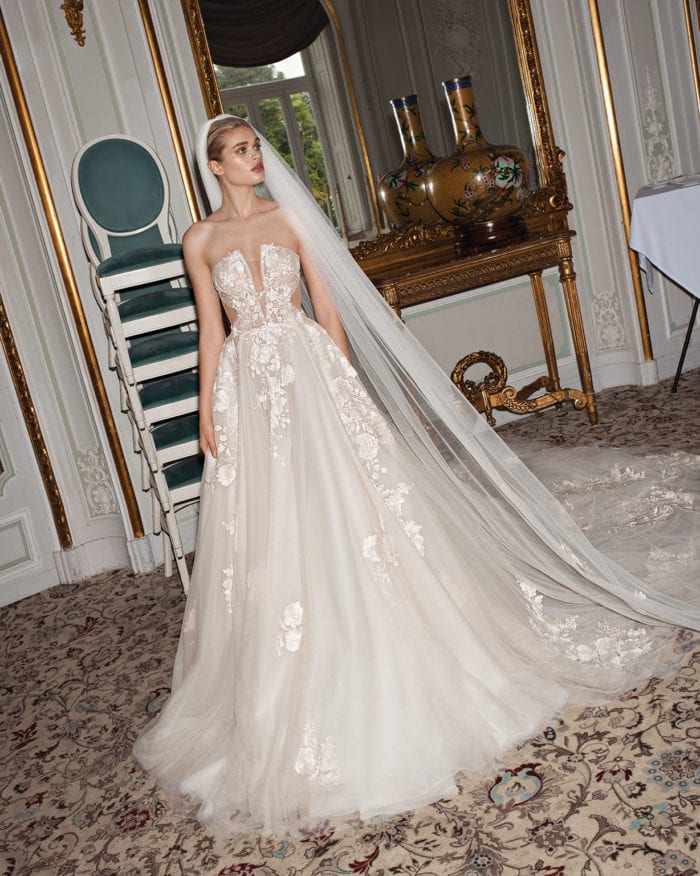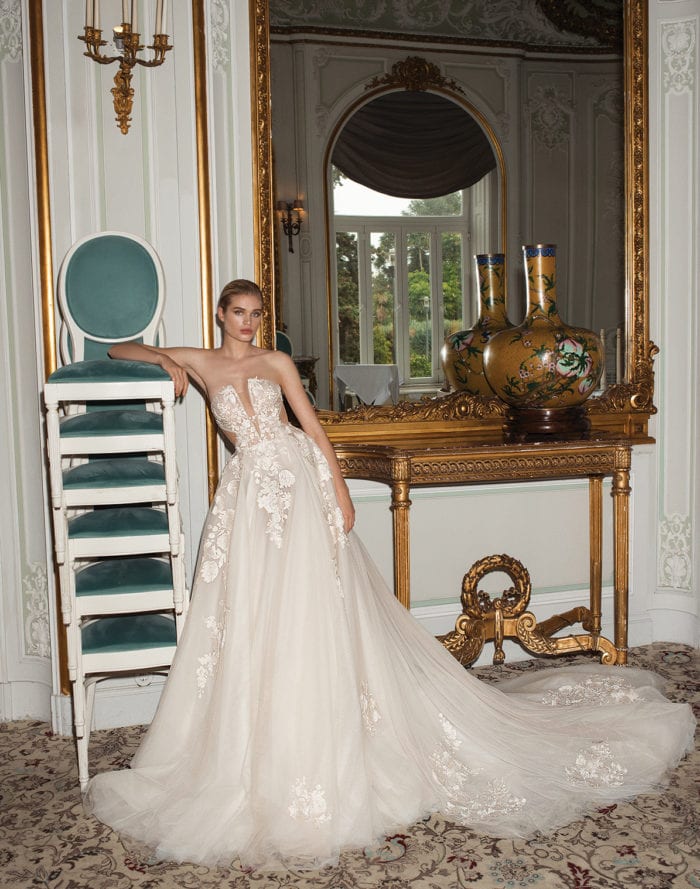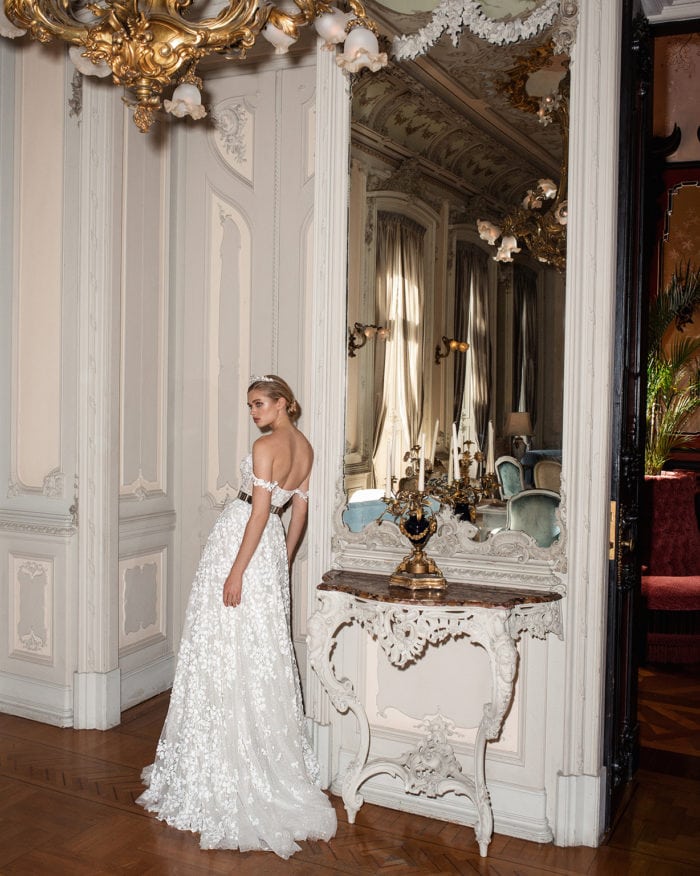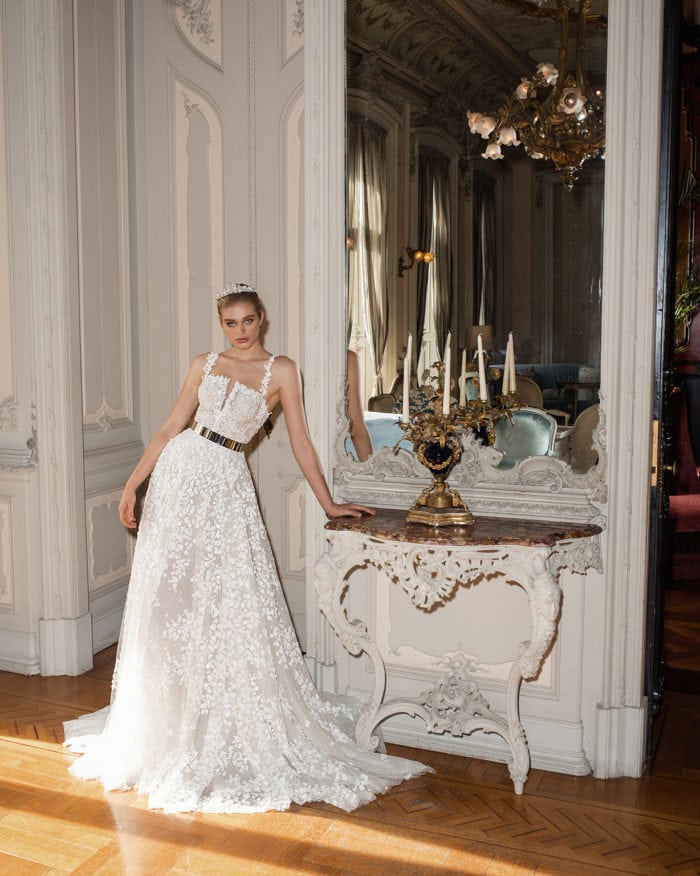 The Alegria Collection from Galia Lahav
More about the inspiration for the Galia Lahav Fall 2019 Bridal Couture collection:
This season, we tap into the romantic Latin culture of Portugal to draw inspiration for Alegria. Meaning happiness in Portuguese, this couture collection is inspired by the country's beautiful landmarks and palaces - the colors of the ravishing azulejos everywhere you look, enticing romance and rich traditions. Portrayed by a vision of Latin Royalty, the Alegria collection depicts a regal Portuguese wedding emphasized through movements in the flow of each dress, rich embroidery, and lavish long trains. To enhance the romantic nature and admiration of the feminine body, the collection introduces new complimenting necklines and is designed with beaded and shimmery fabrics made of lace, tulle and silk. Reminiscent of the azulejos, the color palette is bold of silver, blush and dusty rose that completes the romantic native touch of this collection. Our perception of Alegria, or happiness, is the first sight of a beautiful new bride on her wedding day carrying a flawless smile. We give you our Alegria! "And the stars blinked as they watched her carefully, jealous of her shine" - Atticus
Campaign Credits
Designers: Galia Lahav & Sharon Sever | Photography: Philip Gay | Styling: Simon Elmalem | Video: Simone Yang | Hair & MUA: Shay Haleli Ziv | Model: Ella Hope
Here are a few more detailed shots of these beautiful couture Galia Lahav gowns.