Light Blue Ties for Weddings
A collection of light blue ties for grooms and groomsmen to coordinate with a pale blue wedding theme or accent color.
The shopping sources and images in this post about light blue ties for grooms and groomsmen uses affiliate links, which means this site may earn a commission if you make a purchase from our links.
Light Blue Ties for Groomsmen and Grooms

Light blue ties for weddings for groomsmen and grooms. If your wedding colors are a shade of light blue, you may be looking for ties in light blue for weddings. We've picked the prettiest sky blue, mint blue, chambray blue, and soft blue silk ties for wedding suits. Also great for fathers and male wedding guests!
Where to Find Pale Blue Ties for Weddings
Still looking for light blue ties for a wedding? These shops usually have great tie styles in a range of prices and designers and fabrics.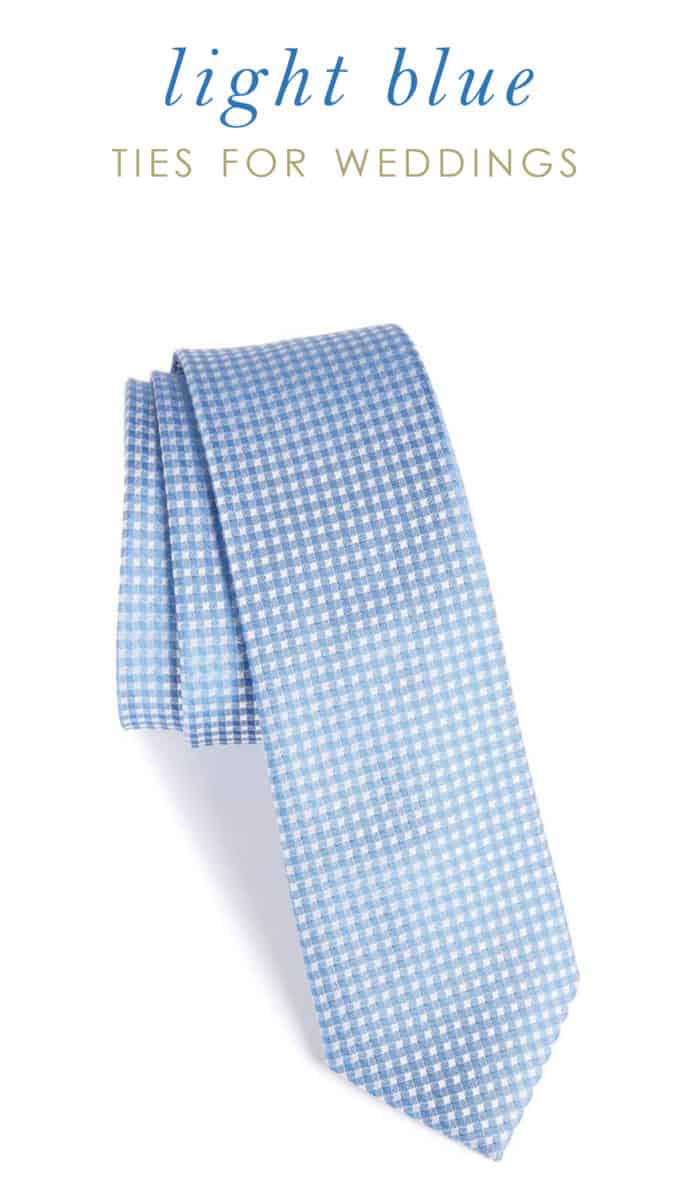 Featured tie: Checked Silk Tie from Nordstrom