Mother of the Bride Dresses for Black Tie Weddings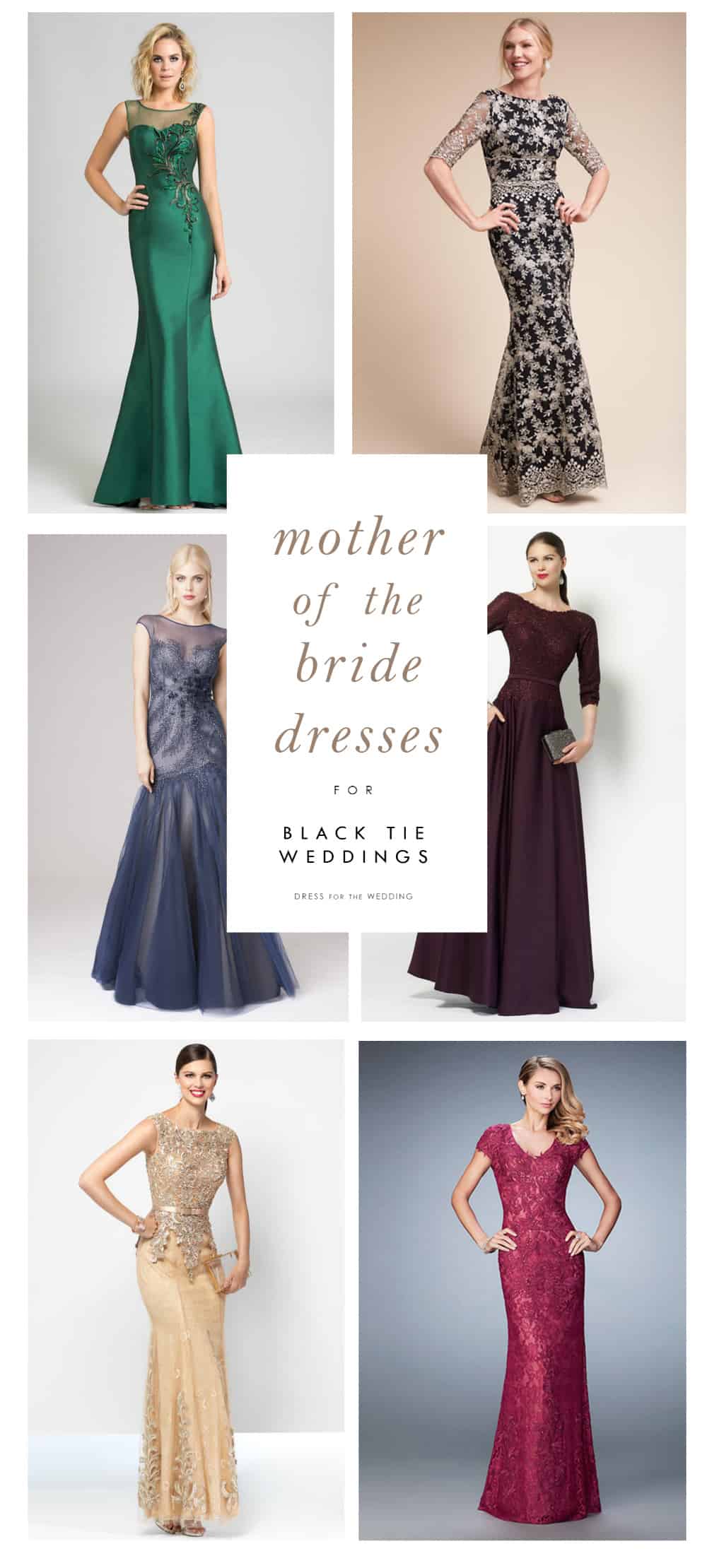 Shopping sources for these black tie mother of the bride gowns. Commission links are used
1 / Ferani Couture from Couture Candy 2/  BHLDN 3/ Teri Jon 4/ Alyce Paris from Couture Candy 5/ Alyce Paris from Couture Candy 6/ La Femme from Couture Candy
Formal Gowns for Mother of the Bride  for Black Tie Weddings
Finding special, stunning gown is always important for the mother-of-the-bride, and perhaps even more so when it is for a black tie wedding.
Locating the perfect beautiful and elegant mother-of-the-bride dress for a black tie wedding, doesn't need to be a challenge. Fortunately, there are many retailers and designers who offer striking special occasion gowns that will suit nearly every price range and aesthetic. Here are a few of our favorite selections from retailers for black tie mother of the bride dresses.
Shop Black Tie Mother of the Bride Dresses
Dress for the Wedding uses affiliate links in shop sections, meaning this blog may receive a small referral commission from our sponsors, if a qualifying purchase is made.