Bridal Veils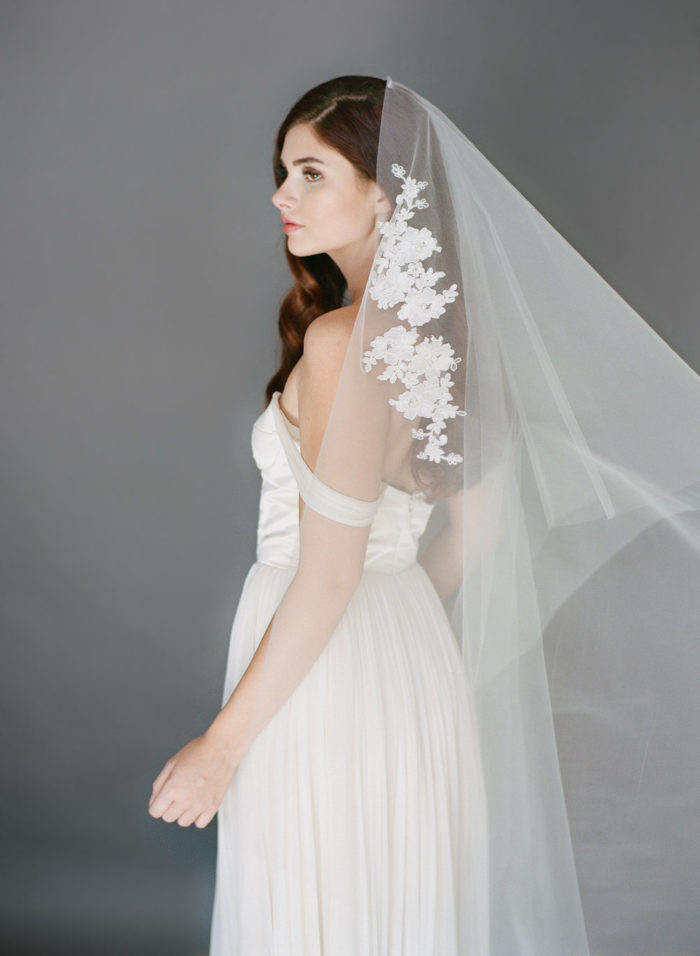 Pictured Veil: Lace Wedding Veil by Veiled Beauty on Etsy. Photo by Kurt Boomer.
There's no surer way to finish off a bridal look by adding a wedding veil. With their light as air layers, bridal veils are both transformative and shrouding, and can make both the bridal ensemble and the wedding ceremony a touch more dramatic. While some brides opt for a flower crown or headpiece, many find that adding a veil in addition is the final element that transforms the wedding dress and makes the whole look feel officially bridal.
Whether it is the sake of tradition, or to add a dramatic element, or for your personal style, there is no doubt that a wedding veil is the crowning choice that can elevate a wedding dress into a completed bridal look. Whether you prefer a demure birdcage or blusher, or a cathedral length train there are so many stunning veils to choose from in an array of colors. lengths, and details. Find the perfect one to complement your bridal look here.

Wedding Veils for Brides

Check out more finishing touches like these Birdcage Wedding Veils, Bridal Accessories, Bridal Hair Accessories, and Wedding Shoes.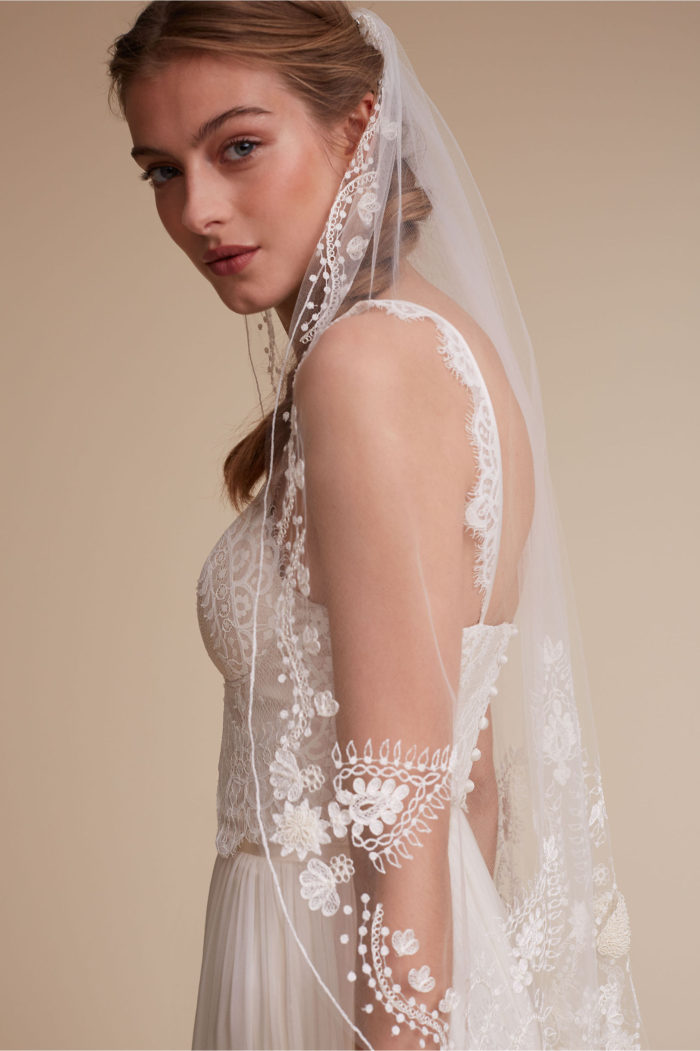 The Ninette Wedding Veil from BHLDN. See more BHLDN Wedding Veils >>