We are delighted to bring you this exciting interview with Preston Bailey. Get to know this fascinating floral and event designer, who is acclaimed the world over for his breathtaking creations!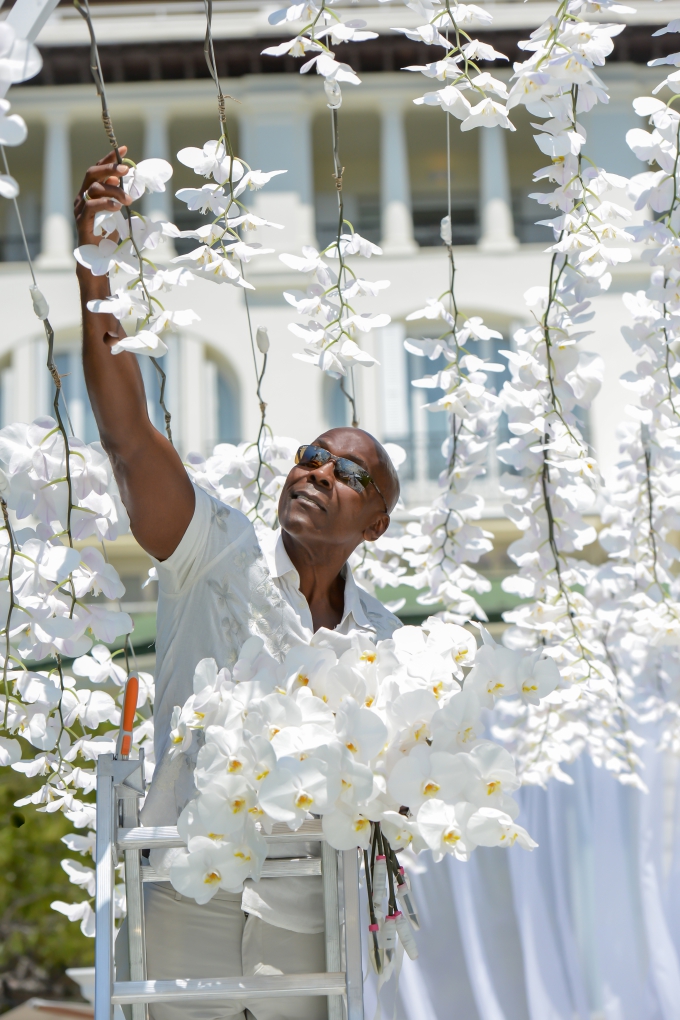 Dress for the Wedding Interviews Event Designer Preston Bailey
Preston Bailey is an event visionary. One only has to see the unbelievable transformations found in the before and after photos of his work, to understand that his event concepts are beyond what most people could imagine, let alone create in full dimension.
Because of his ability to offer experiences that consistently surpass the expectations of his discerning clients, Preston Bailey is known the world over as the premier event designer for celebrities, royalty, and other luminaries.
Bailey also gives back, by mentoring aspiring professionals and serving as a leader for those already in the event industry. He is a best-selling author who has written 7 books and, through his blog, he fields daily questions dealing with the finer points of event planning and interpersonal dynamics. He is adept at handling the most tangled situations with poise, and clearly has a passion for helping clients and others around him achieve great things.
I was fortunate to hear Preston Bailey speak at the most recent Your Wedding Experience event in Philadelphia, and I can tell you first-hand he is warm, engaging, and eager to share his professional triumphs and mistakes with his trademark authenticity, grace, and humility.
Preston Bailey will be also speaking at the Your Wedding Experience events in Houston and Fort Lauderdale, and I encourage those who can to attend and spend an hour learning more about how this fascinating individual approaches his work. For those who can't be there, I hope today's exciting interview with Preston Bailey will serve as another way to be inspired by this remarkable creative force.
1. Your designs seem to defy gravity and our conceptions of what flowers and other design elements can do. How do you know what will work and what won't in a certain situation?
Preston Bailey: This is a great question and one of the key points in my PB Protege class. It's really about having a real understanding of the space and its attributes and limitations as well as knowing the right materials to use. The key is to make the impossible possible using the elements that work.
2. In your presentation at Your Wedding Experience, you were very open about some of the mistakes you've made, but what about some of your successes? Are there some recent events you can speak about where you were exceptionally proud of what you and your team accomplished?
Preston Bailey: That was such a great forum and one of the reasons I love doing Your Wedding Experience as it really allows for an open and honest exchange. I do not make any secret of the fact that I have a great team. I am truly proud of the work they do on every event and though we have all made mistakes, I think each and every one of them have worked to help us achieve the successes we have enjoyed. I am honored to work on every event we do and very proud when our clients tell us how much they have enjoyed the efforts we have put into their special day.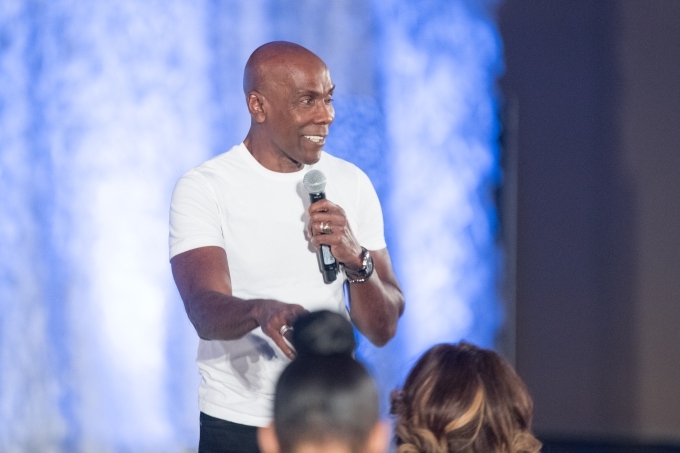 3. You mentioned that you think it's important create own universe, and to remain undistracted by what the competition might be doing. That was such an important statement for me from your presentation. However, it made me wonder: what sort of external elements -- as far as feedback, inspiration, or industry information-- do you think should be allowed in that universe to keep one's work current and inspired?
Preston Bailey: I really think it is important to listen to the feedback of your clients and those you work directly with but when it comes to paying attention to trends and such, as important as it is to know what is happening in the industry, they can be distracting from true creativity. I think it is important, as an artist, to do the things that ignite your own inspiration. For me, that's a walk in nature, travel, reading, visiting events, theater and even taking the time to workout and clear my head. It's important to find what works for you and open your eyes to the world around you and you will find inspiration everywhere.
4. You also revealed that anyone you hire or work with has to be able to teach you something. Is there presently a particular skill you'd like to have, or topic that you are eager to learn more about?
Preston Bailey: I am very interested in filmmaking and have always enjoyed set design, but I find myself interested in many things and am always downloading new books, watching documentaries and asking questions. Running a business, I have a staff who work in very different areas which is always interesting. One minute, I am hearing something new about social media algorithms and the next, there's excitement in the floral design department because there's something new at the flower market.
5. What is the highest compliment someone can give you at the end of an event?
Preston Bailey: That they don't want to go home.
6. What invigorates and inspires you creatively?
Preston Bailey: Mother Nature. Her designs are incredible, intricate and offer endless inspiration.
7. What would be your dream project or collaboration?
Preston Bailey: I think designing the Inaugural Ball or The Oscars would be a wonderful challenge. I also love doing Art Installations which allow me to create something for the public as they don't always get to experience my designs.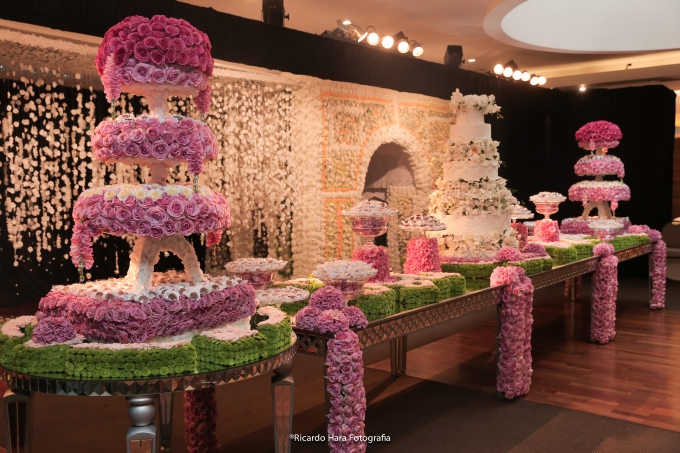 8. Do you have a personal mantra or approach that keeps you focused during high-pressure events?
Preston Bailey: I do my best to stay grounded and do the job my clients expect me to do. I am not someone who gets deterred by mistakes or setbacks but instead work to find a solution. We are all human beings and sometimes things happen as a result of that. The key is to always have a plan B.
9. In your Dear Preston column, you handle many tricky situations with such sensitivity. Is there a sort of universal issue that you find you are asked about fairly frequently? If so, what is your advice for handling that scenario?
Preston Bailey: This business is very emotional and many times, we are needed for support in ways that go beyond design and planning. I do my best to show compassion, empathy and respect to my clients and those who are close to them while staying focused on the job they have trusted and hired me to do.
10. Many of the spaces you create are developed just for that event and presumably dismantled soon after. Is it hard to say goodbye to your work after an event, or does the impermanence actually add to your enjoyment of the creative process?
Preston Bailey: I think this is a part of what makes it exciting. We create an alternate universe that only exists for a few hours.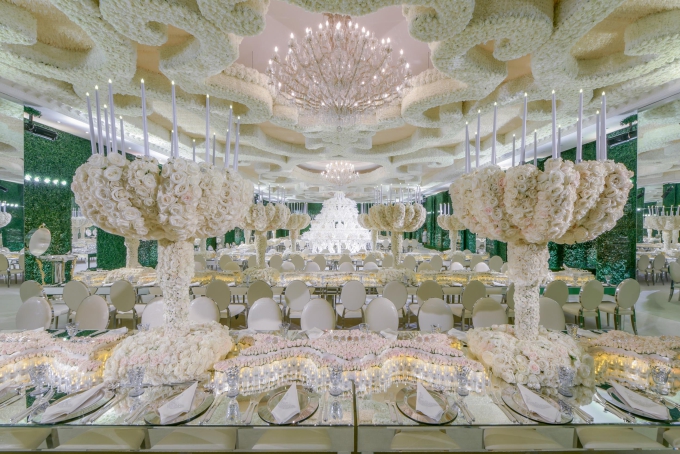 For more information on Preston Bailey's latest work, keep up with his blog, or follow him on Facebook, Instagram, or Twitter. You may also see Preston Bailey speak at an upcoming Your Wedding Experience event!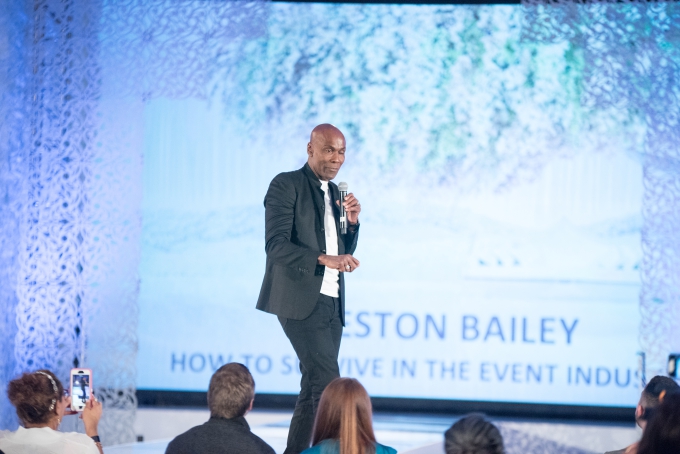 Photo credits : 1|Preston Bailey with orchids. Photo by John Labbe 2|Preston Bailey speaks to a crowd at Your Wedding Experience. Photo by Susan Beard Design Photography  3| Inspired floral design by Preston Bailey. Photo by  Ricardo Hara 4| Amazing event space transformation by Preston Bailey. Photo by John Labbe 5| Preston Bailey presents at Your Wedding Experience.  Photo by Susan Beard Design Photography