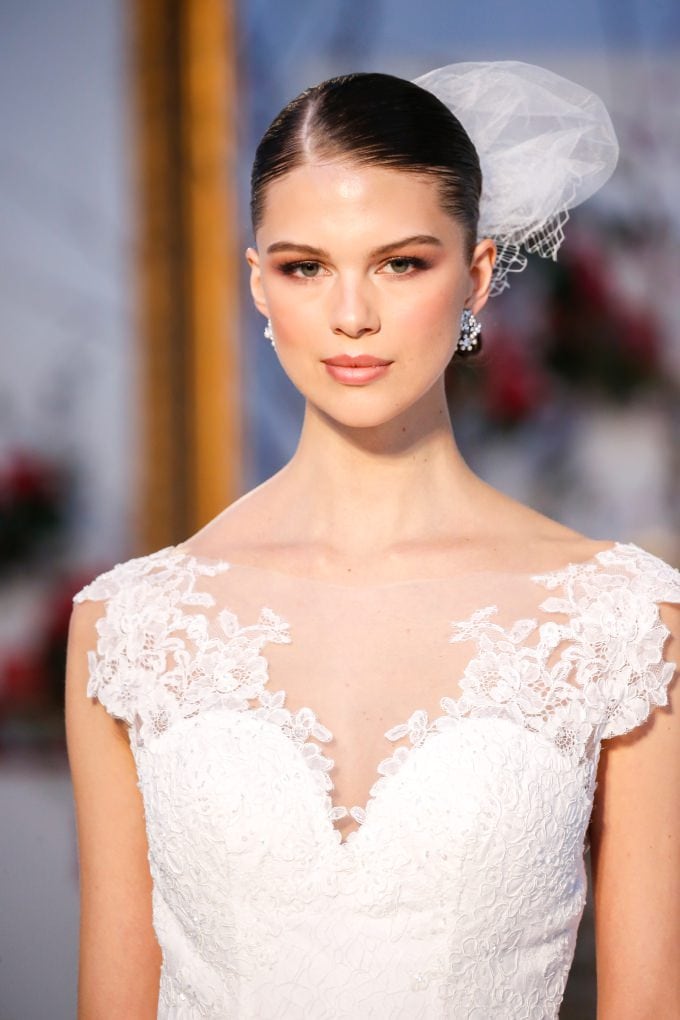 The Anne Barge Spring 2017 collection made an appearance a few weeks ago at New York Bridal Market, and while we skipped the spring market this year, it was certainly one of the most delightful collections to pop in our inbox last month. I think I speak for everyone who reads this blog, when I say that peeking at new wedding dresses is always such a treat, and those who love the fresh take on classic bridal that the Anne Barge Collection always puts forth, will delight in these gowns. Highlights include dimensional floral details, sheer lace bodices and sleeves, shoulder and back details and embellishments, and some crisp silhouettes on modern, structural gowns.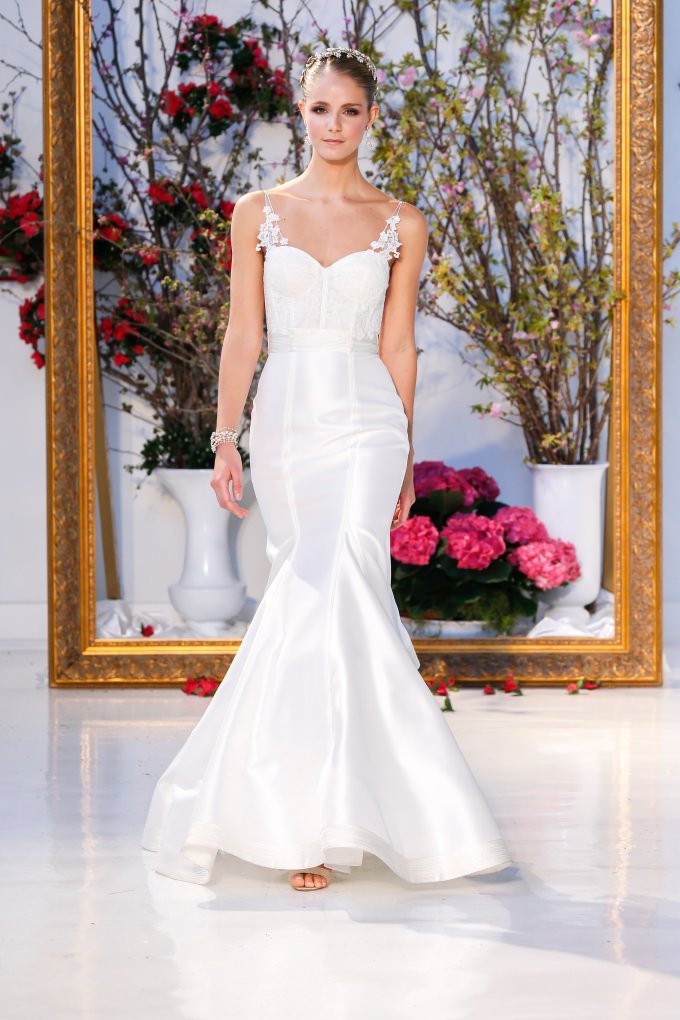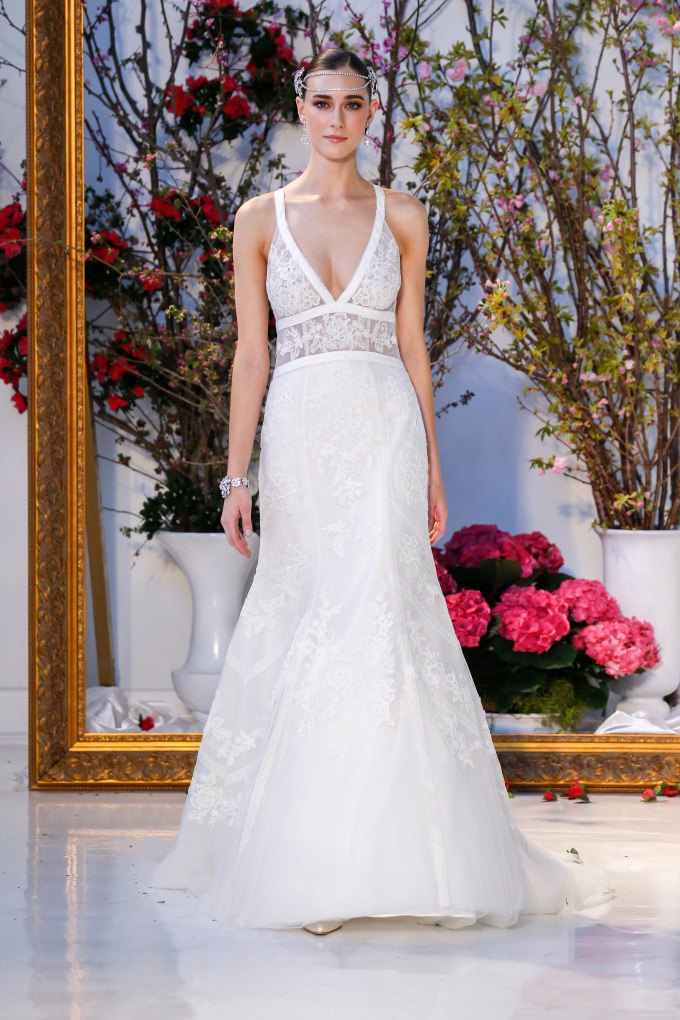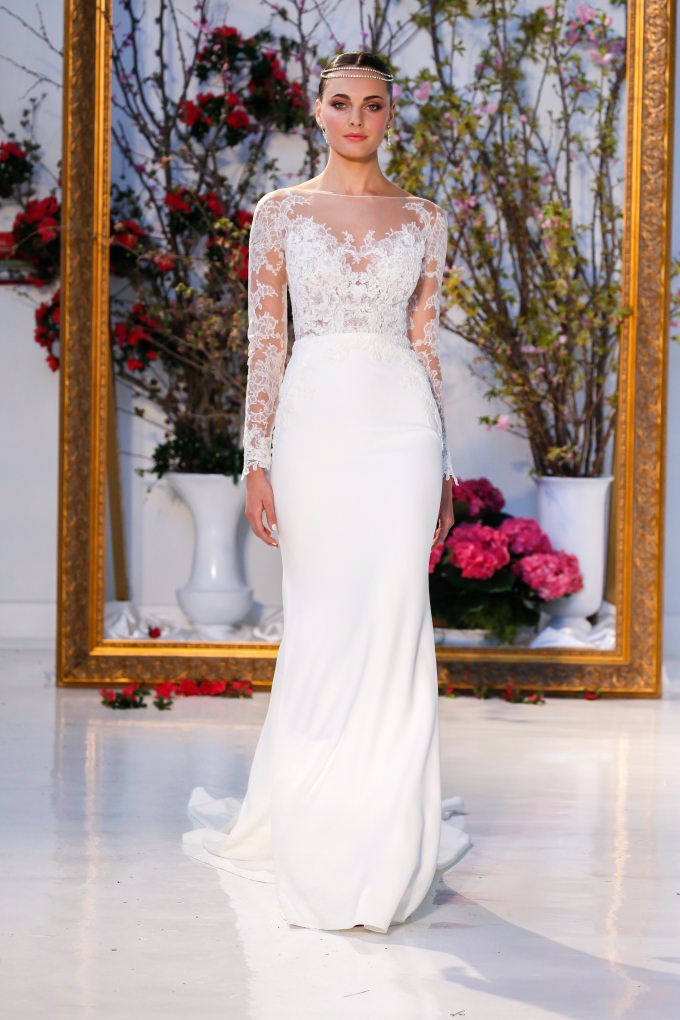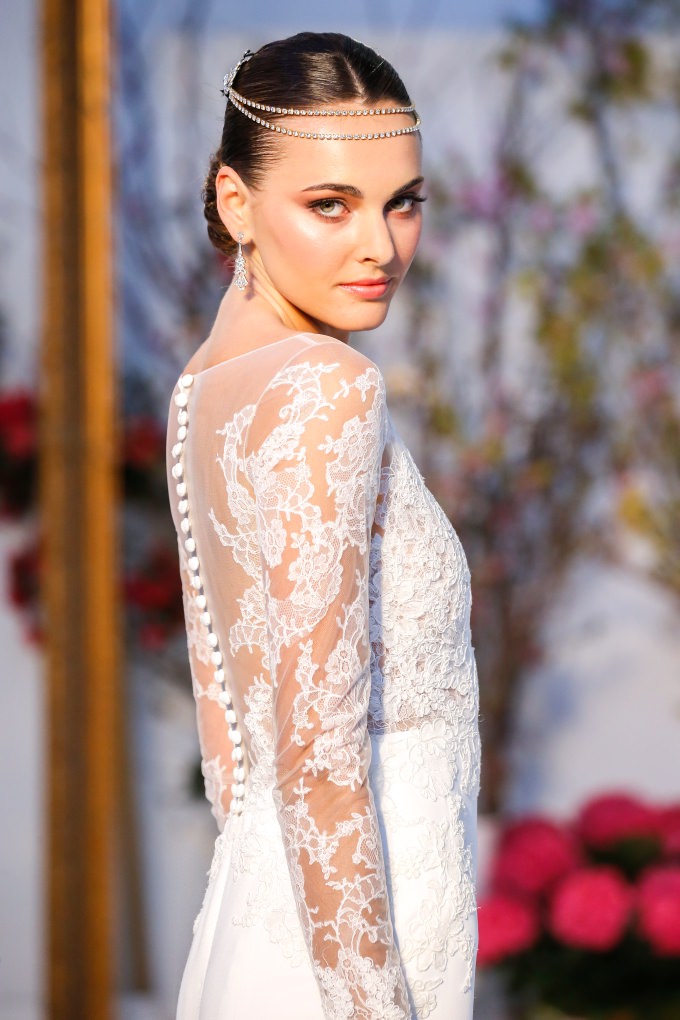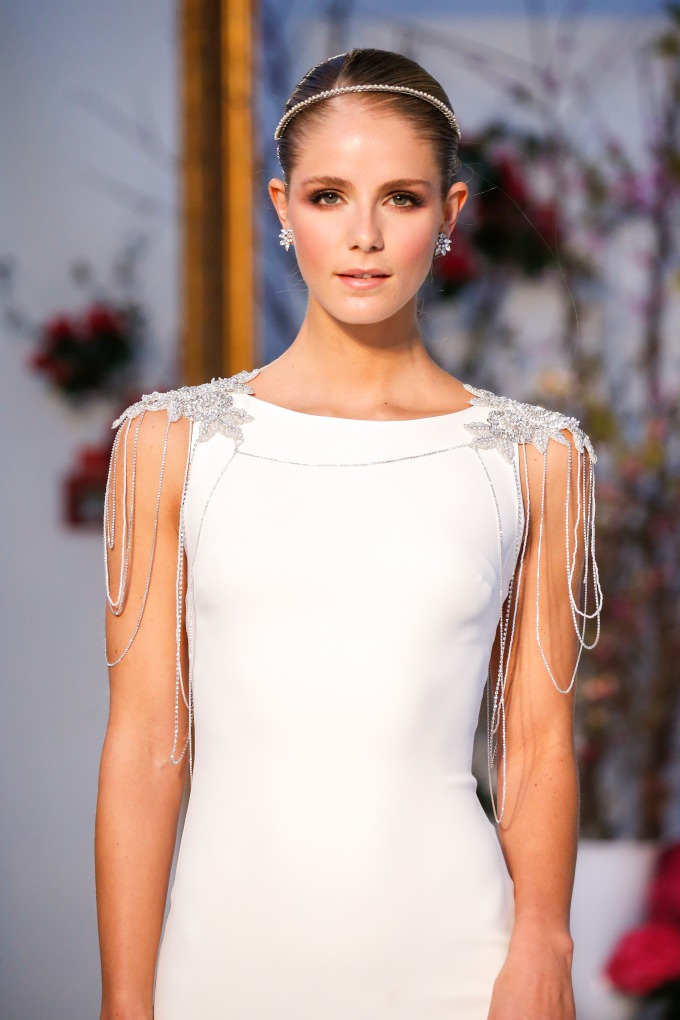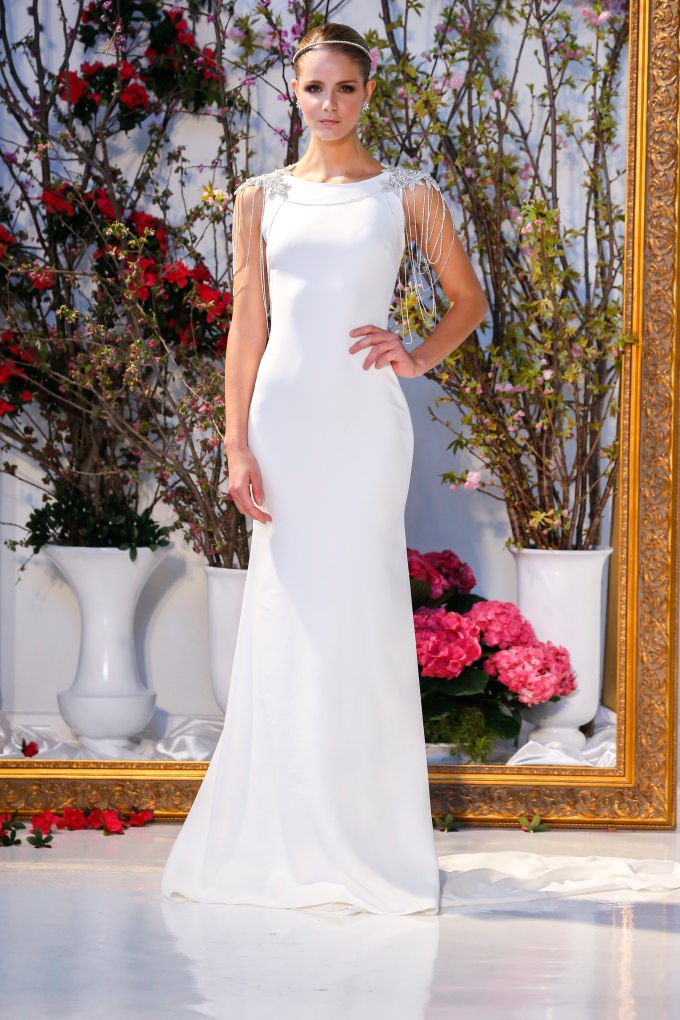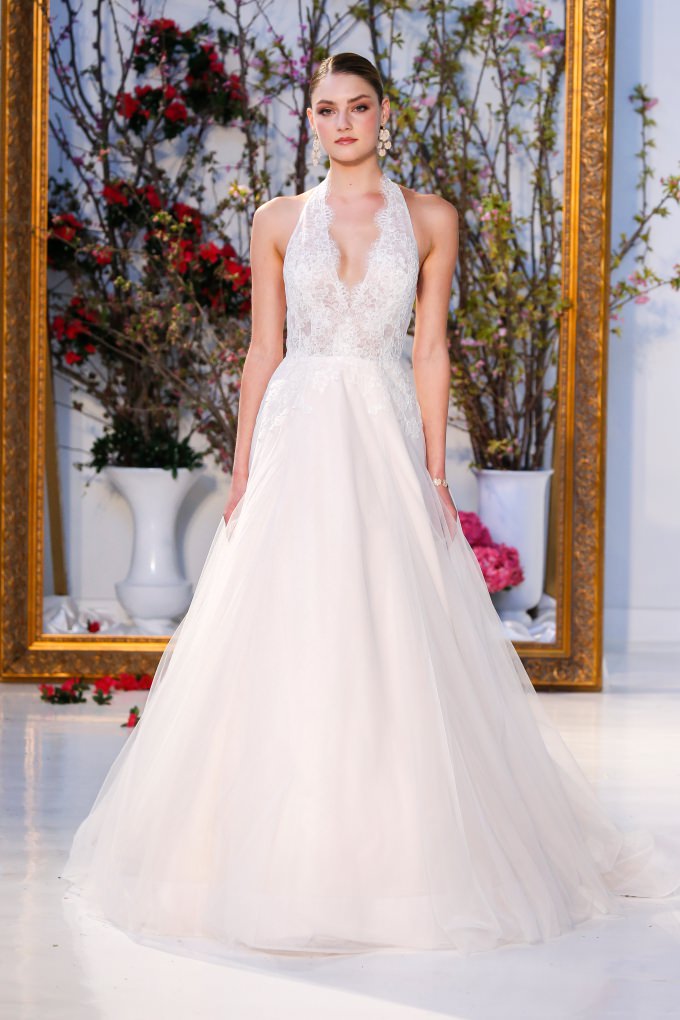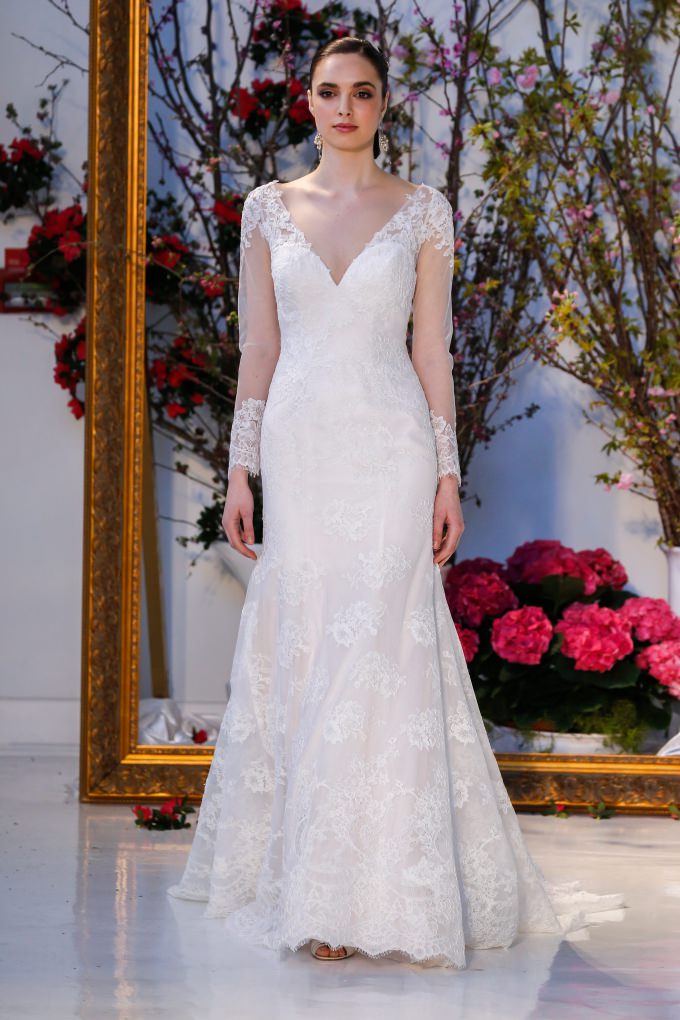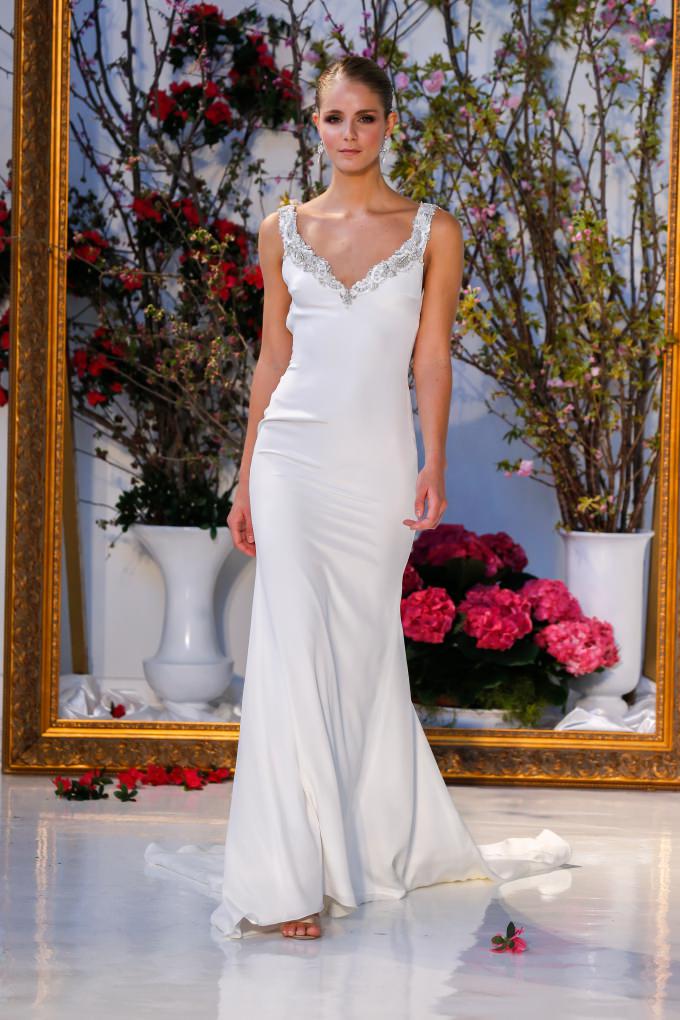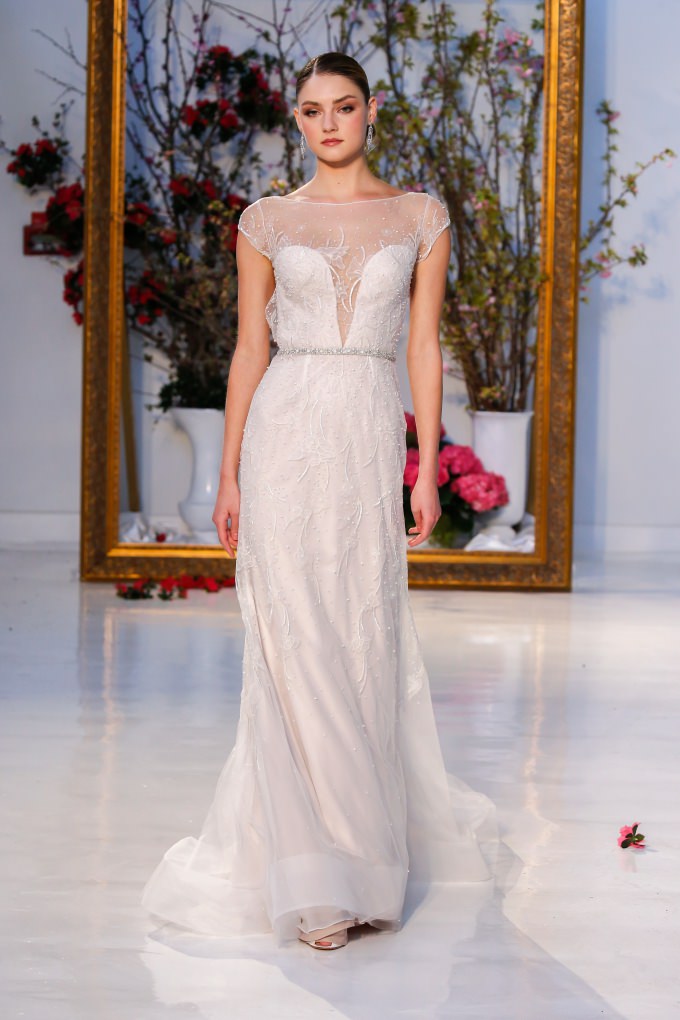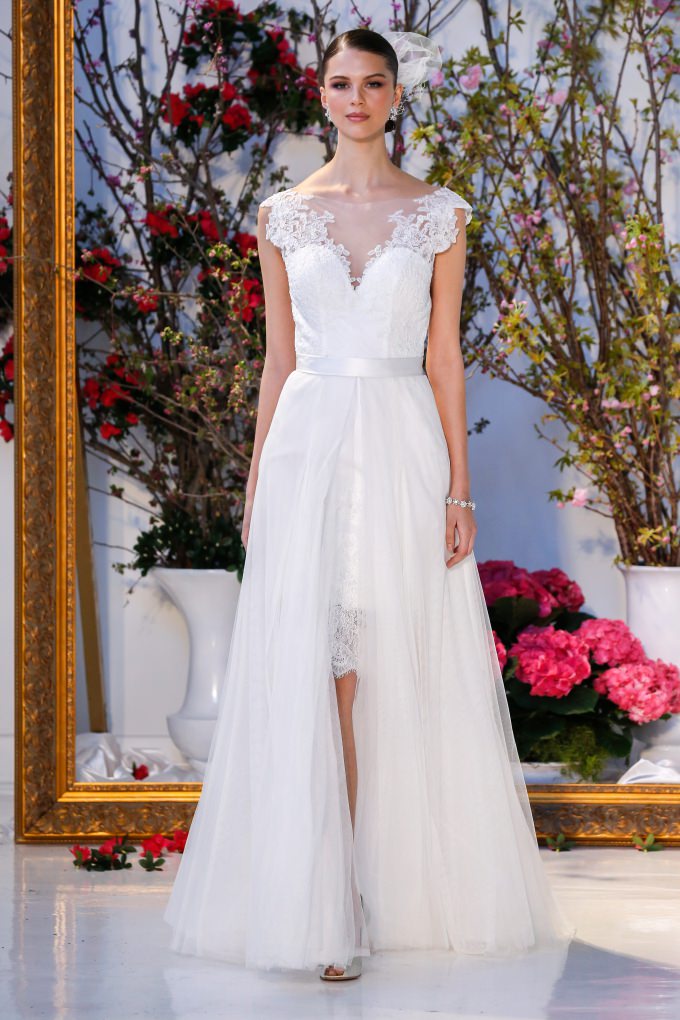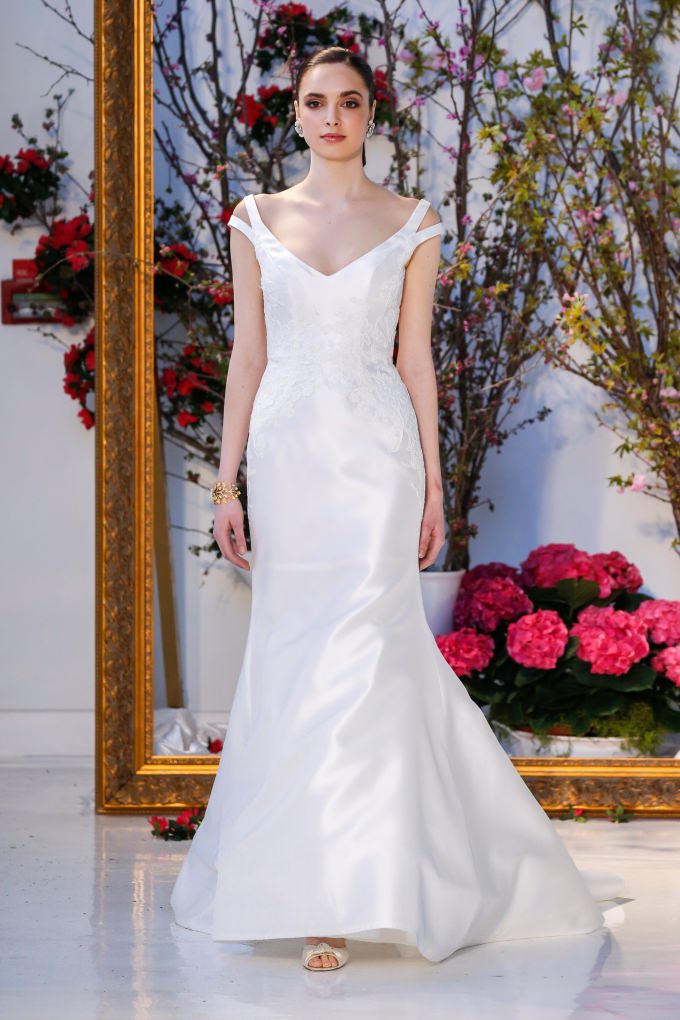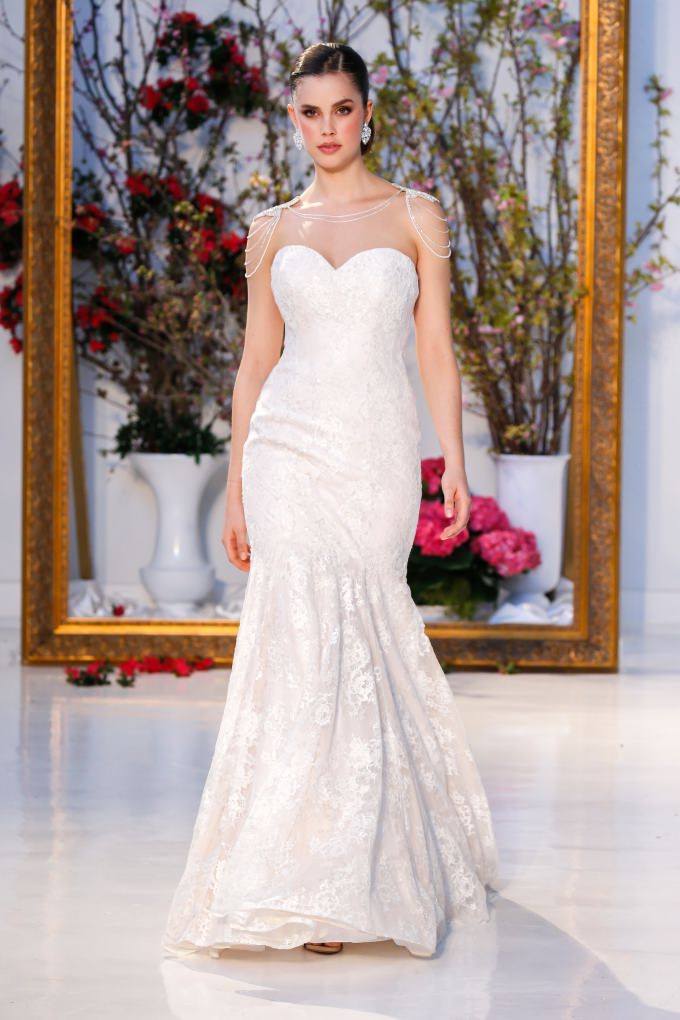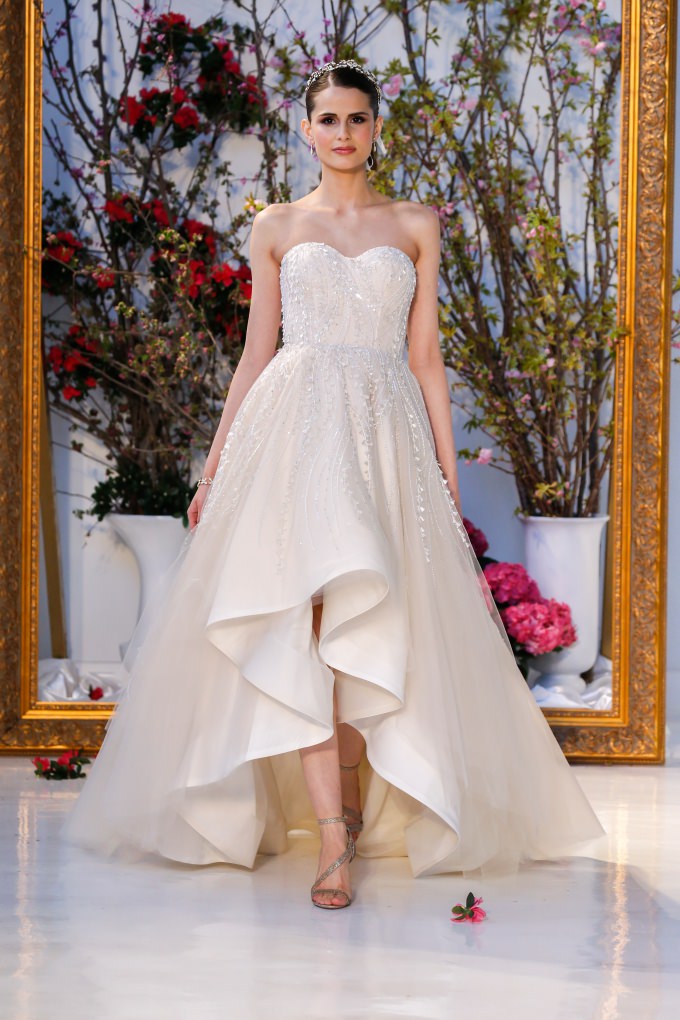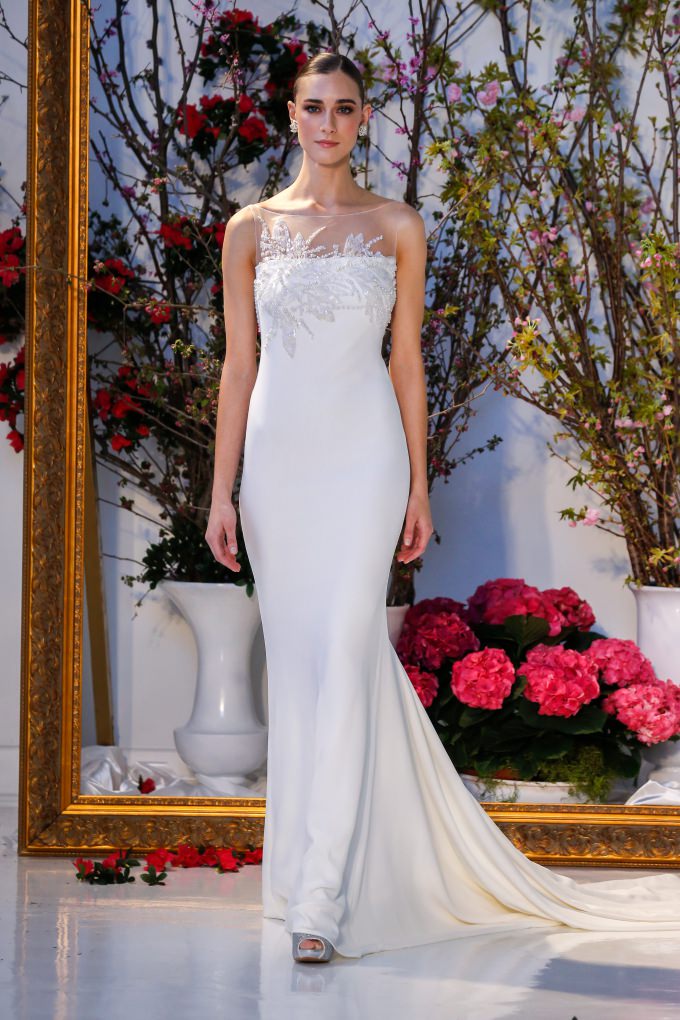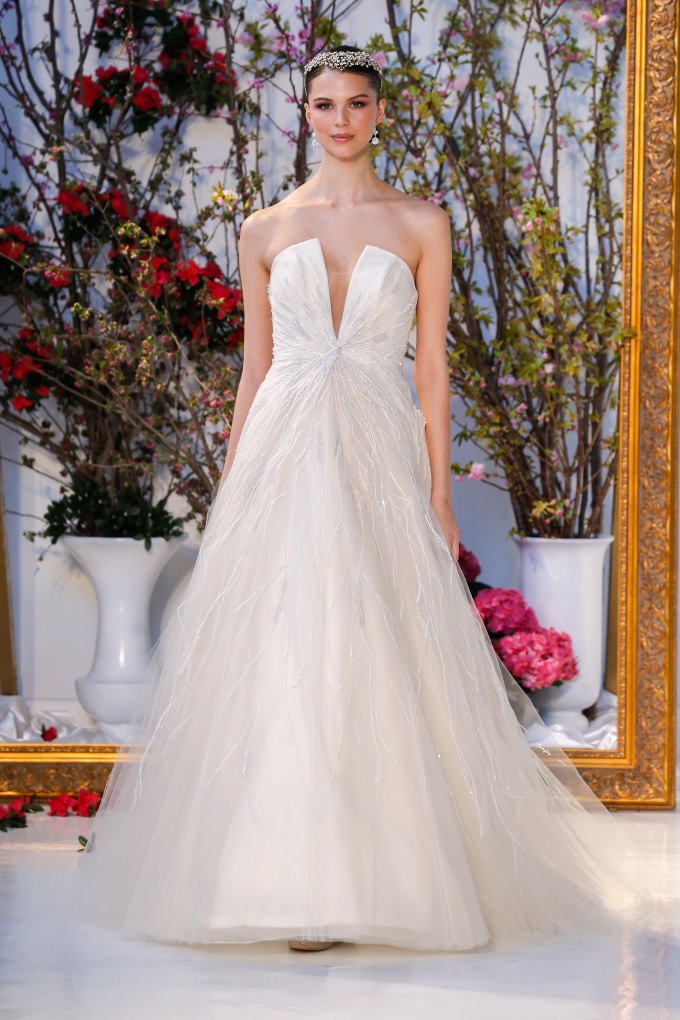 Notes on the inspiration for the Anne Barge 2017 Spring Collection, from the design house: "The Anne Barge Spring 2017 collection is an interpretation of nature's ethereal transition. Each gown is inspired by the awakening of spring gardens, still covered in frost, petals only peeking. Ice-like crystals and cascading pearls sparkle over silk crepe while floral accents climb trellis-like embroidery. Alençon lace appliqués trickle down layers of silk white chiffon and Italian crepe in feminine silhouettes." The entire Anne Barge Spring 2017 collection presents 30 timeless gowns from the three labels that comprise the collection: Anne Barge, Black Label, and Blue Willow, and all are for the "romantic bride seeking newness in classic style".
For more information including the locations of the fine bridal boutiques who carry Anne Barge wedding dresses, please visit: annebarge.com
Love these gowns? We do too! See more wedding dresses and or our bridal accessory picks, or view some of our favorite past Anne Barge Bridal Collections here:
Anne Barge Fall 2016 Collection
Anne Barge Spring 2016 Collection
Photography by Dan Lecca. Images are courtesy of Anne Barge.
Show and Image Credits: Photography: Dan Lecca | Casting and Production: Judith Rice & Associates | Makeup: GLAMSQUAD | Hair: Davao Hair Studio | Accessories: Paris by Debra Moreland| Location: Hudson Mercantile Annex 38 | Florals: City Iris | Custom Framing Installations: Toco Hills Picture Framing | Lighting and Sound: Bentley Meeker Lighting & Staging | Music: Kevin Edwards | Videography: Anton Oparin