Hayley Paige Occasions Bridesmaid Dresses for 2018
The romantic bridal styles from sought-after designer Hayley Paige, aren't just limited to wedding dresses. Hayley Paige Occasions bridesmaid dresses carry the beautiful details and romantic styling of her much-desired wedding dress collection, to create these fantastic gowns for your bridesmaids.
Some shopping sources on this site use affiliate links. That means that this site may earn a commission if you make a purchase from our links. 
Hayley Paige Bridesmaid Dresses
We've featured Hayley Paige's delightful wedding dress collections on Dress for the Wedding before, but we haven't fully delved into the Hayley Paige Occasions bridesmaid dresses. That changes today as we show off the 2018 collection!
Hayley Paige Occasions 2018
It's no surprise that these bridesmaid dresses are full of charm, just like Hayley Paige wedding dresses! These very romantic bridesmaid dress styles feature all sorts of unique touches. Namely, the signature "Caviar" Hayley Paige fabric - an elegantly embellished pattern of dimensional textured and subtly beaded detai. The collection also shows off plenty of beautiful style details like lace tops, pleats, illusion details, and ruffles.
Here are a few glimpses of the beauties from the Fall and Spring Hayley Paige Occasions Collections. To make shopping easy no matter where your bridesmaids are located, Hayley Paige Occasions Dresses are also available at Nordstrom.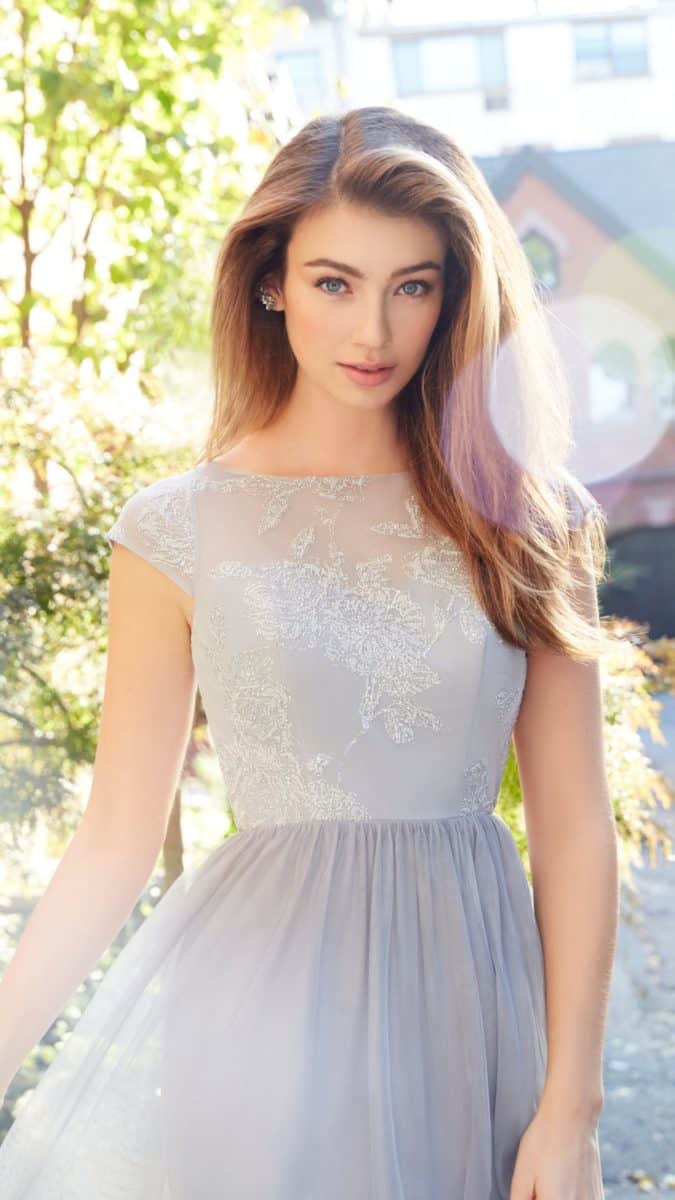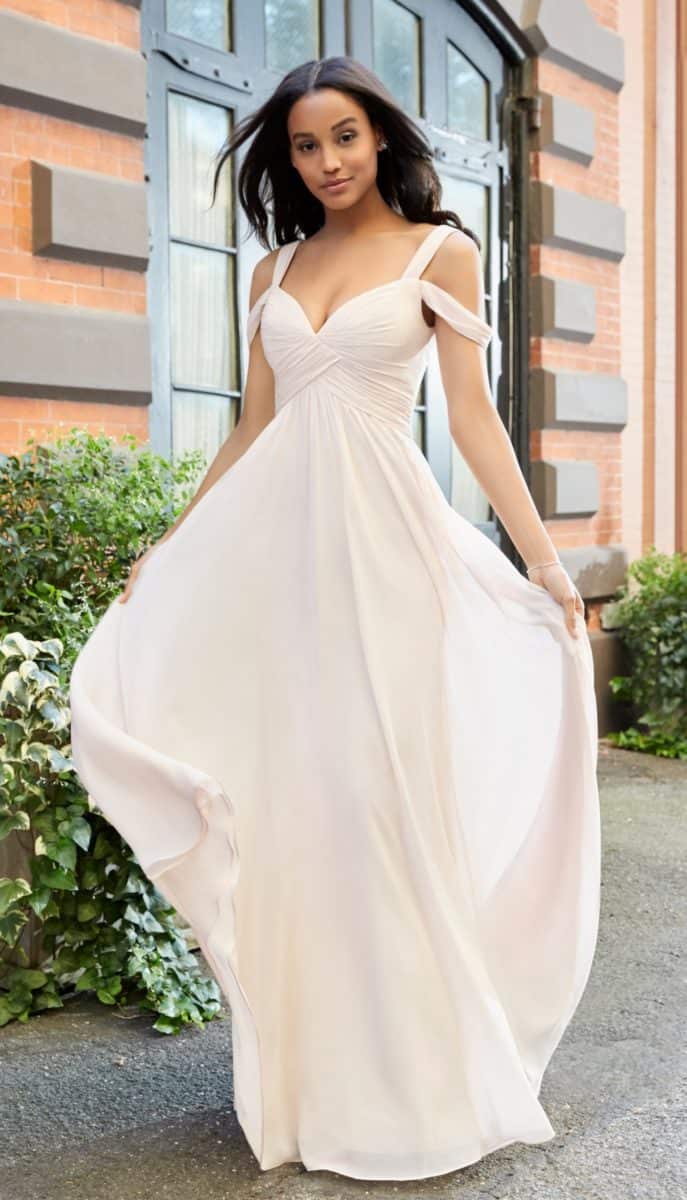 Where to Find Hayley Paige Occasions Bridesmaid Dresses
To find details on these styles and to find the retailers who carry this collection, please visit Hayley Paige Occasions (www.jlmcouture.com/Hayley-Paige-Occasions) for their store locator to find the boutique nearest you that carries this line.
As I mentined, several current styles of Hayley Paige Bridesmaid Dresses are also available at Nordstrom., which allows your bridesmaids the convenience of trying these dresses on at home. Buying through also gives you Nordstrom's amazing shipping, returns, and customer service.
Shop Hayley Paige Occasions Bridesmaid Dresses
This shop section will allow you to quickly shop the Hayley Paige Occasions styles that are available at at Nordstrom !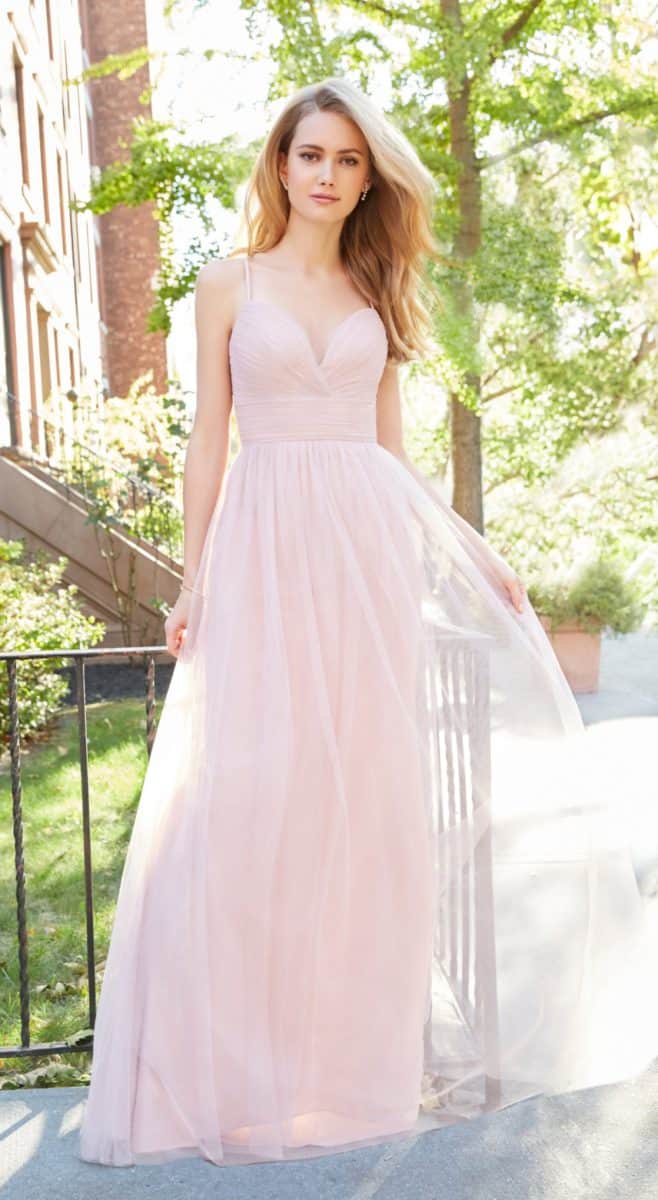 Lookbook images copyright and courtesy of JLM Couture.
For more bridesmaid dress inspiration, see our shop by color bridesmaid dresses features. Also check out our pink and blush bridesmaid dresses, navy blue bridesmaid dresses, or bridesmaid styling ideas.