Your look into the world of new Berta wedding dresses for Fall 2018!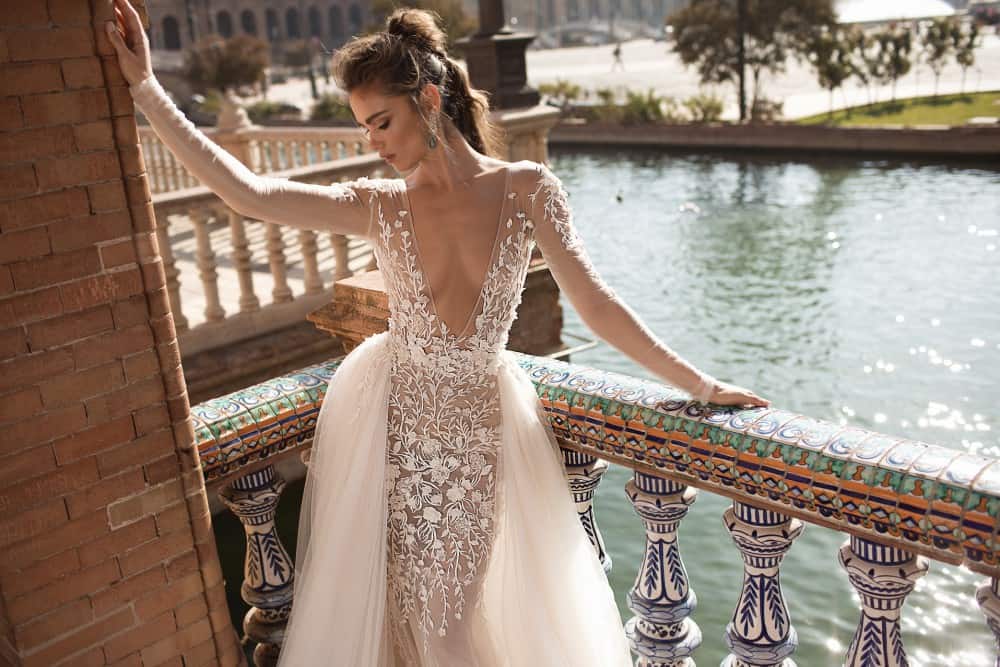 New Berta Wedding Dresses for Fall 2018
It's a new year, and there are so many great wedding dress collections to share! I can think of no finer way to welcome you into 2018 than by showing you the latest from one of the most sought-after bridal collections for modern days: Berta! Today, I'm thrilled to give you a glimpse at the latest in their collection for Fall Winter 2018 - the much-anticipated Seville Collection!
If you and your partner became engaged over the holidays, the wedding dresses you can choose from in this Berta bridal collection for coming year are decadent!
Berta Wedding Dresses
Even if you are just now starting on your dress search, you may well have already come to learn of, and lust after, the legendary Berta Bridal gowns! Sexy, daring, sheer, and at the height of style, each Berta wedding dress is a work of art. Berta designs are known for their opulence and an amazing juxtaposition of ornate detail, skin revealing silhouettes, and expanses of sheer fabrics. Berta is worn by celebrities, and brides who are eager to choose an unforgettable gown! Perhaps what is most remarkable about this label, is that Berta offers a couture aesthetic and quality, at price points that in the same realm of most high-end retail label bridal gowns.
Berta Bridal 2018 Collection
The Fall/Winter 2018 Seville collection from Berta, is shown here, against images of the culture, art, and architecture of its namesake in Spain. The inspiration for the collection not only reflects the Berta artistry, but also the process of creating the layers of detail in each gown.
The Seville Collection is described as being "unlike any other, celebrating the design and craftsmanship capabilities to their max, with all dresses made from the finest materials." The design house goes on to share that the Seville collection reflects,"The glamorous theme of sparkle and shine mixed with classic, timeless silhouettes creates a beautiful versatility. It's unique to find such vintage styles with new and exciting fabrications. Each and every style is a mix of many different fabrics and embellishment, which is couture in all aspects. It's a rigorous and long process but worth every minute."
We've selected a few glimpses of some of the Berta gowns that caught our eye, but be sure to visit Berta to see the entire Seville Collection as well as the other collections from this groundbreaking bridal design house.
The Seville Collection from Berta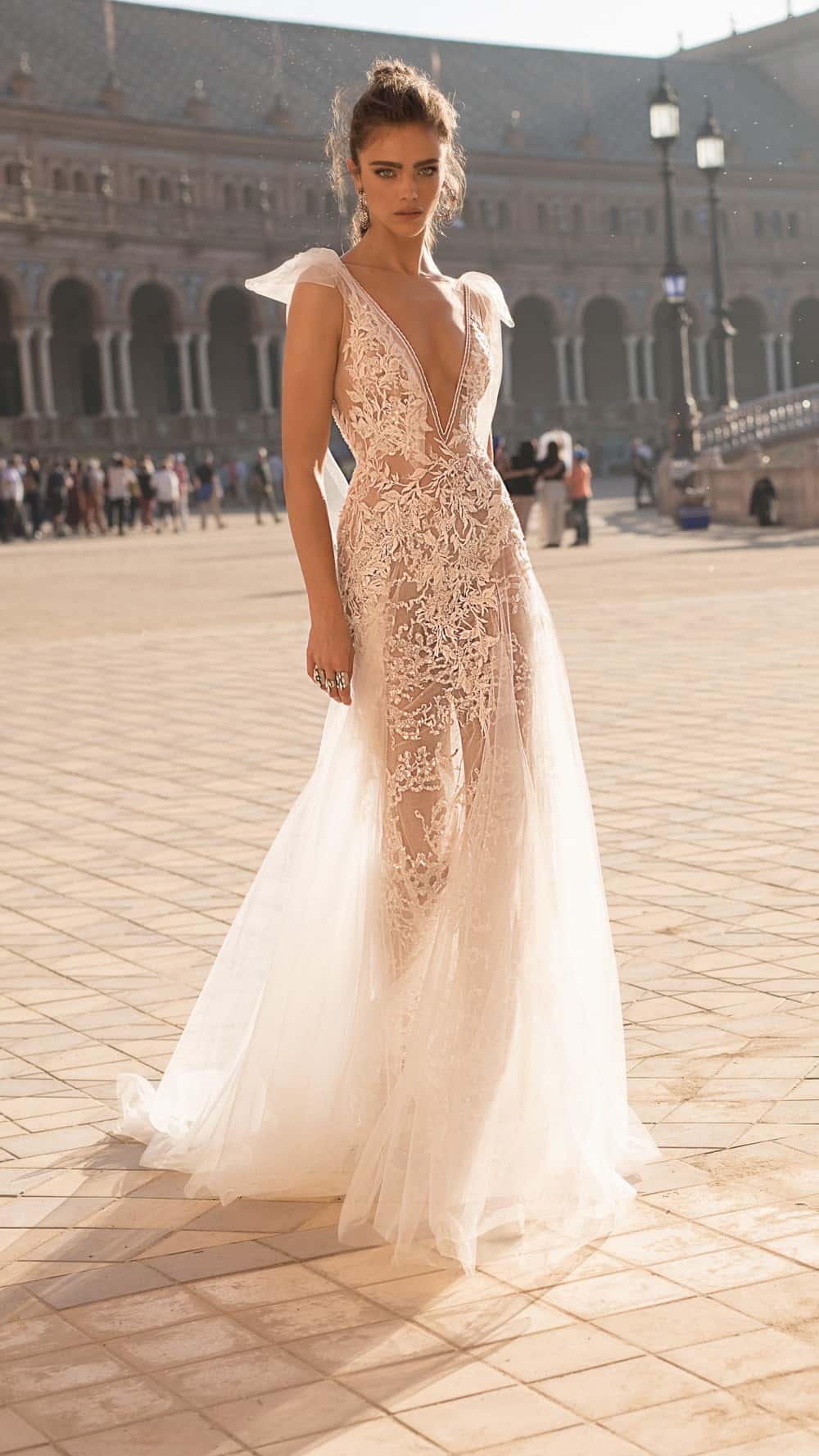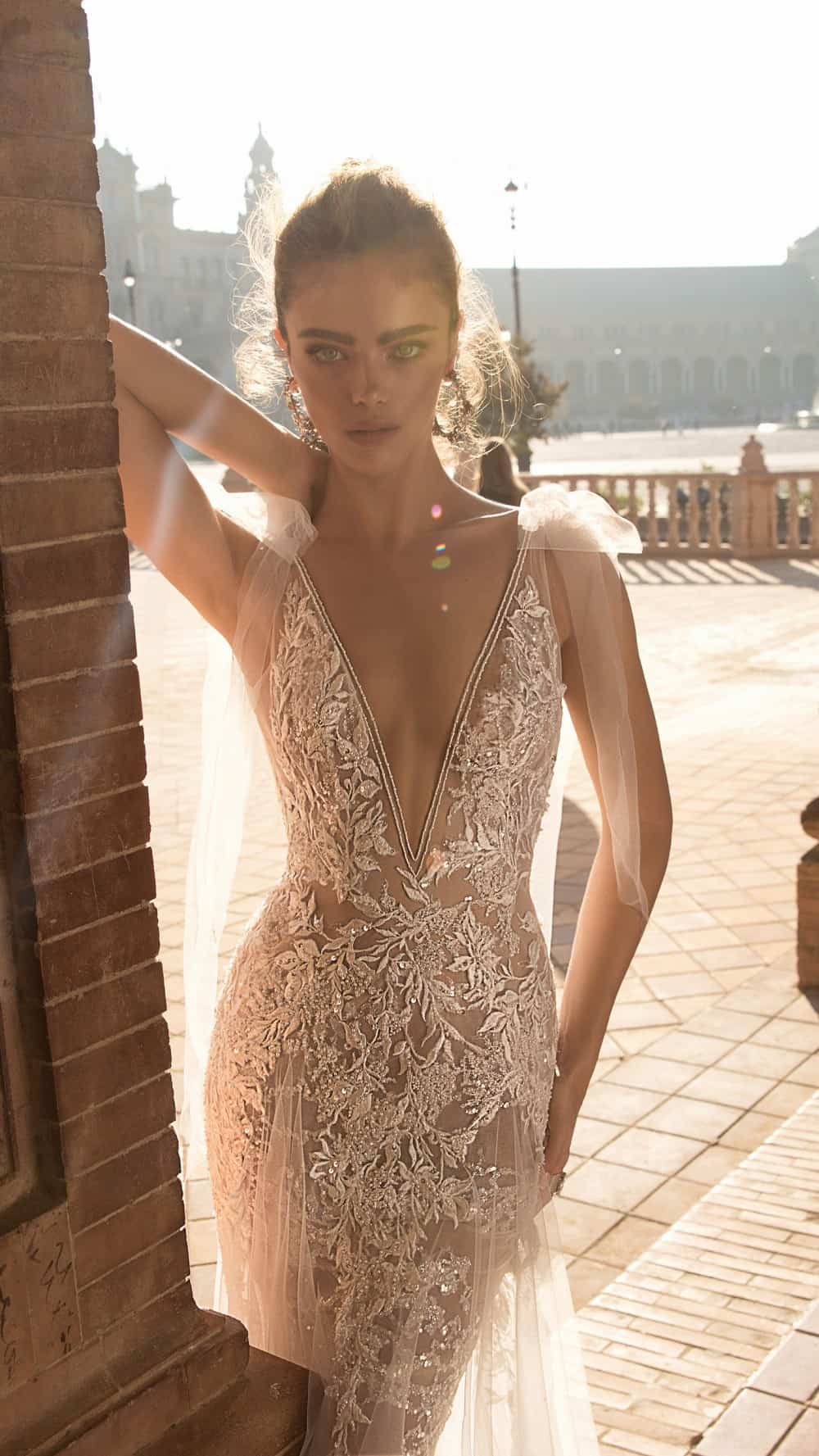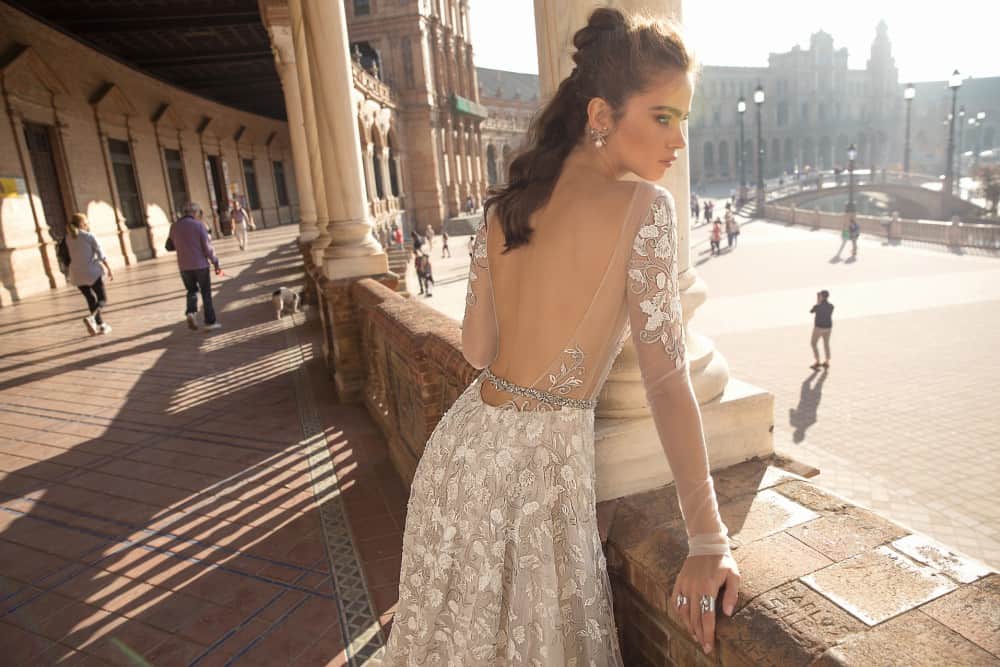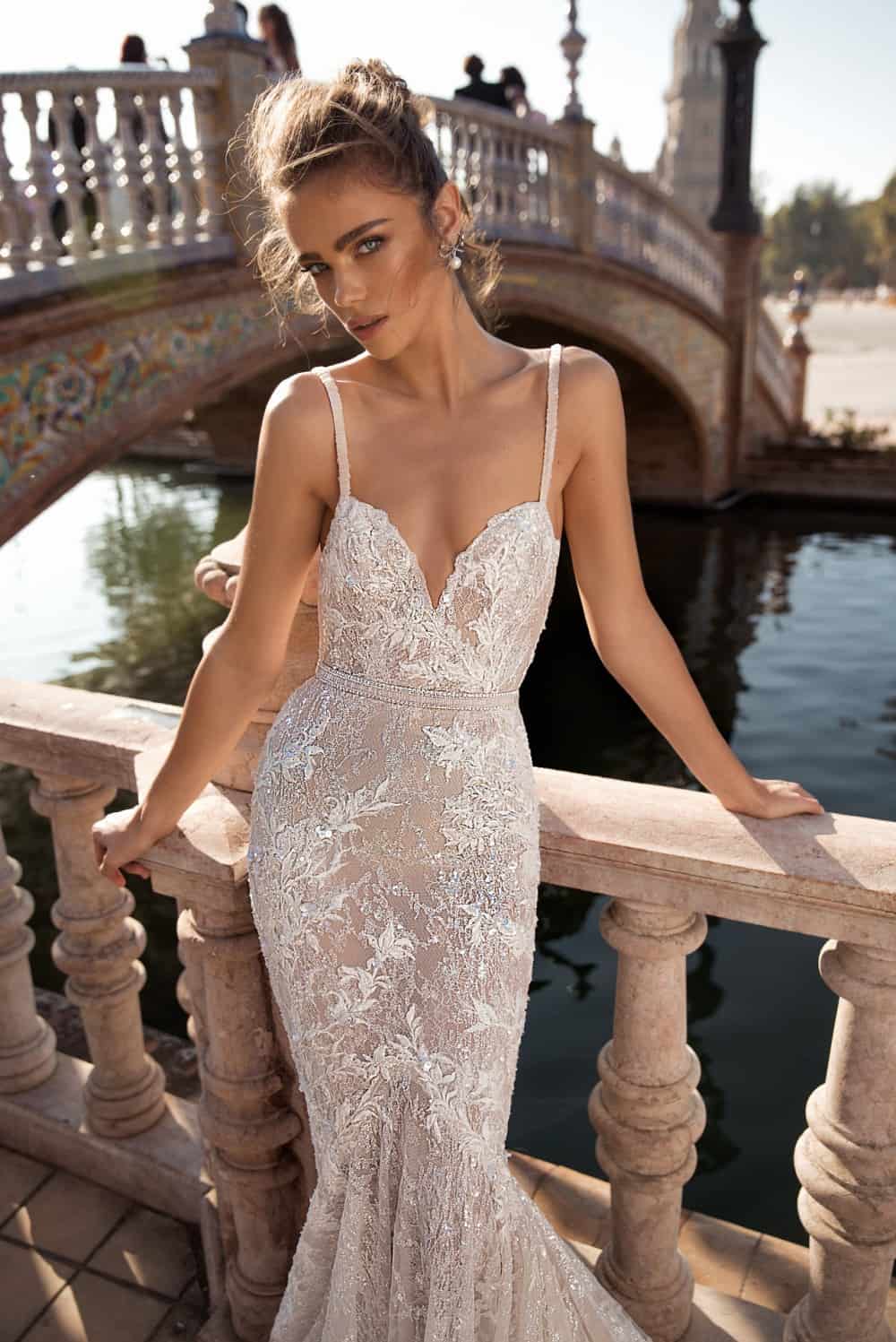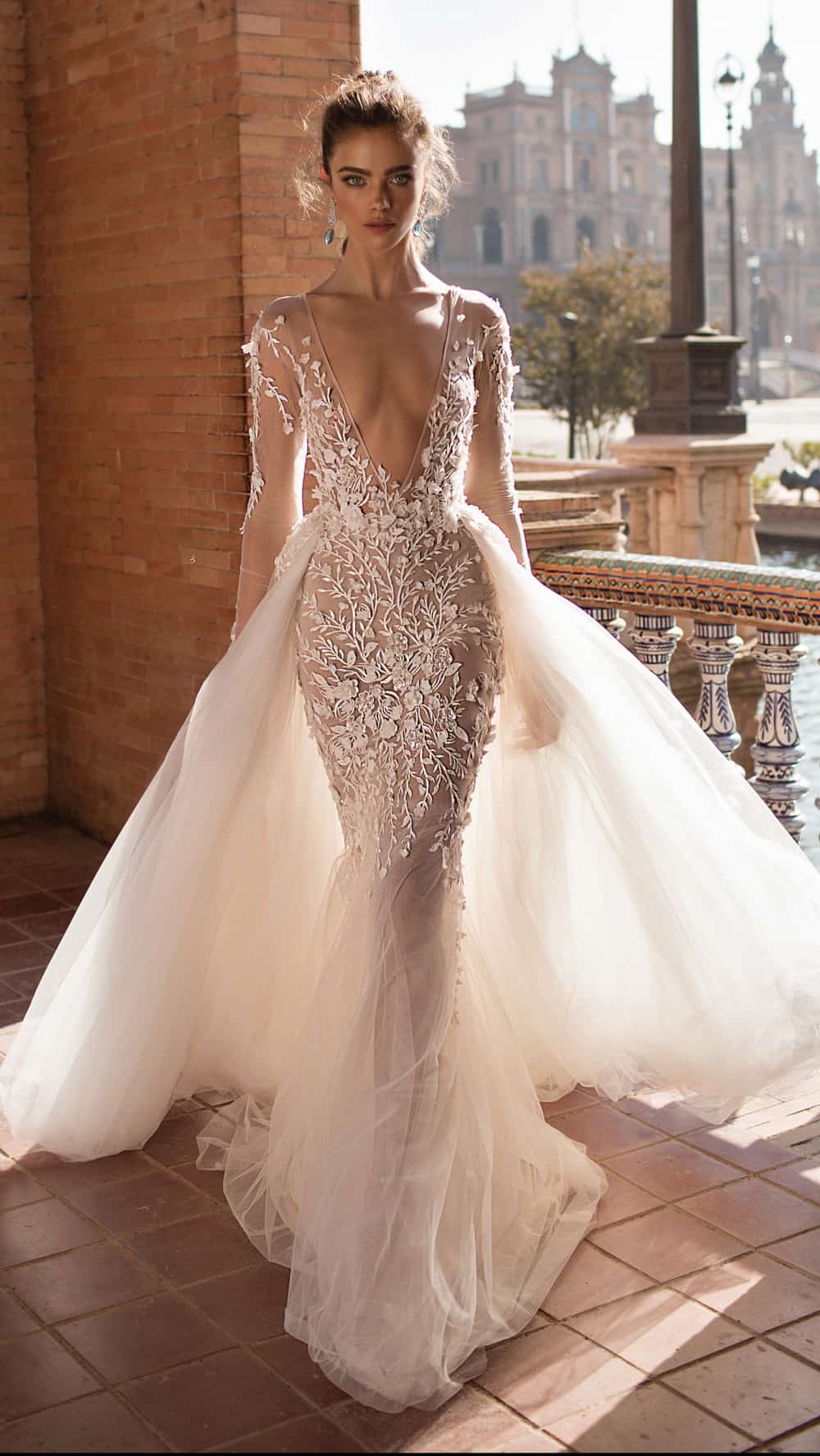 Where to Find Berta Wedding Dresses
All gowns by Berta Bridal. For more information on an individual gown, please visit berta.com. Find the locations of the bridal boutiques who carry Berta wedding dresses here.
Selected Berta gowns are also available in selected Nordstrom stores with in-store Wedding Suite locations.
See more wedding dress collections, wedding shoes, or wedding accessories.
Affiliate links are used in shopping sources noted in italics.