The best Mother of the Bride and Groom Dresses from BHLDN. BHLDN has a beautiful boutique-like selection of dresses for Mothers of the Bride and Mothers of the Groom. Each season they offer some of the most up to the minute fabrics, colors, and silhouettes for beautiful, elegant and modern mother of the bride styles.
Affiliate links are used in this post about BHLDN's best dresses for moms.
Mother of the Bride and Groom Dresses from BHLDN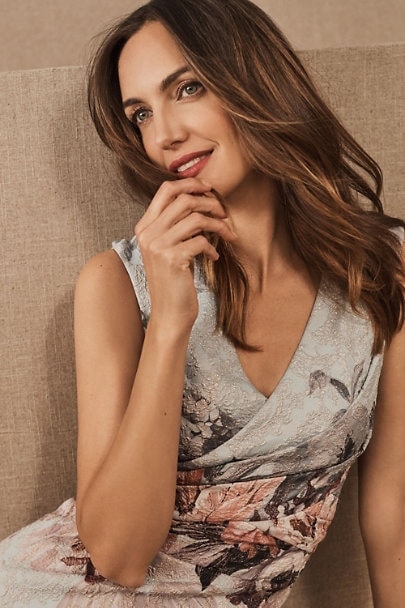 BHLDN has modern and unique dresses for Mothers in classic colors like neutral golds and silvers, wine reds, muted pinks, and classic navy and black. Each season they seem to collect the chicest grouping of dresses for mothers of the bride and mothers of the groom to choose from. Here are a few of our favorite dresses from their most recent offerings for the best mother-of-the-Bride Dresses at BHLDN.
Commission links are used in this section.
Shop Top BHLDN Dresses for Mothers of the Wedding

Also keep in mind the BHLDN bridesmaid dress collection and their party dress collection, which sometimes has a dress that is not categorized specifically for mothers but will be gorgeous as MOB style. We've included some of those in the feed above! Also, check out our page where you can find a Mother of the Bride Dress by color.