The edit of our favorite picks from the latest BHLDN Bridesmaid Dresses.
BHLDN Bridesmaid Dresses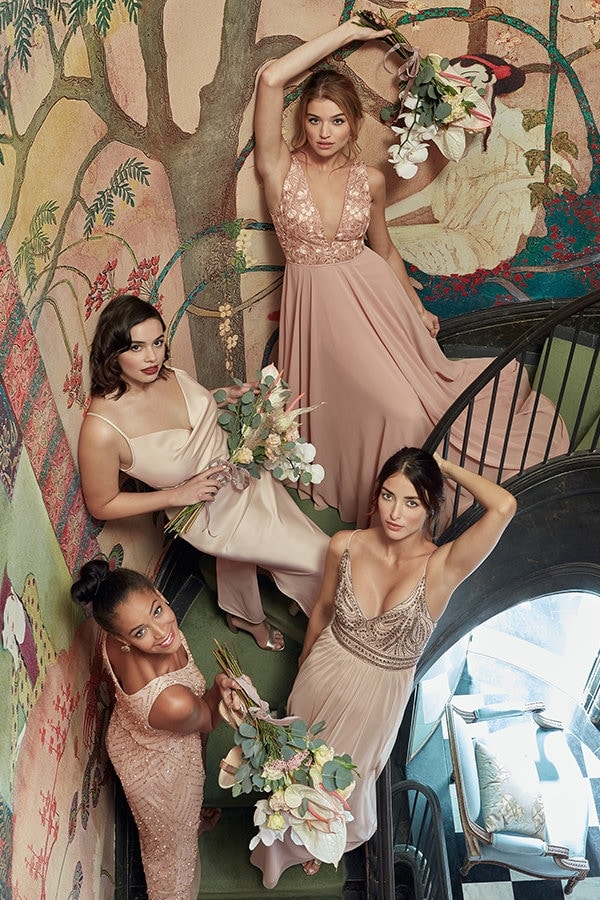 We love a stylishly-dressed bridal party, and BHLDN has some of the best dresses for bridesmaids we've seen. We keep this page updated with BHLDN's latest looks for bridesmaids so that you can see the latest season's bridesmaid dress collection with ease! Click through images to shop at BHLDN.
The shop section uses affiliate links, meaning this blog may earn a commission if you make a purchase
Mix and Match Bridesmaids from BHLDN

BHLDN bridesmaid dresses are known for being easy to mix and match, thanks to the BHLDN buyers and stylists who pick the perfect blend of fabrics, colors and textures for effortless mixing and matching. BHLDN also carries the best colors each season. This season, we're seeing satin dresses in rich jewel tones.
More BHLDN Dresses You Might Love
We think you'll also love the Mother of the Bride Dresses from BHLDN and our latest picks for Wedding Dresses from BHLDN.
If you've arrived at this page from a pin, but don't see the dress, that means it may have sold out, and therefore can no longer appear in our shopping feed. Check BHLDN for the latest stock.