Emerald Green Dress With Sleeves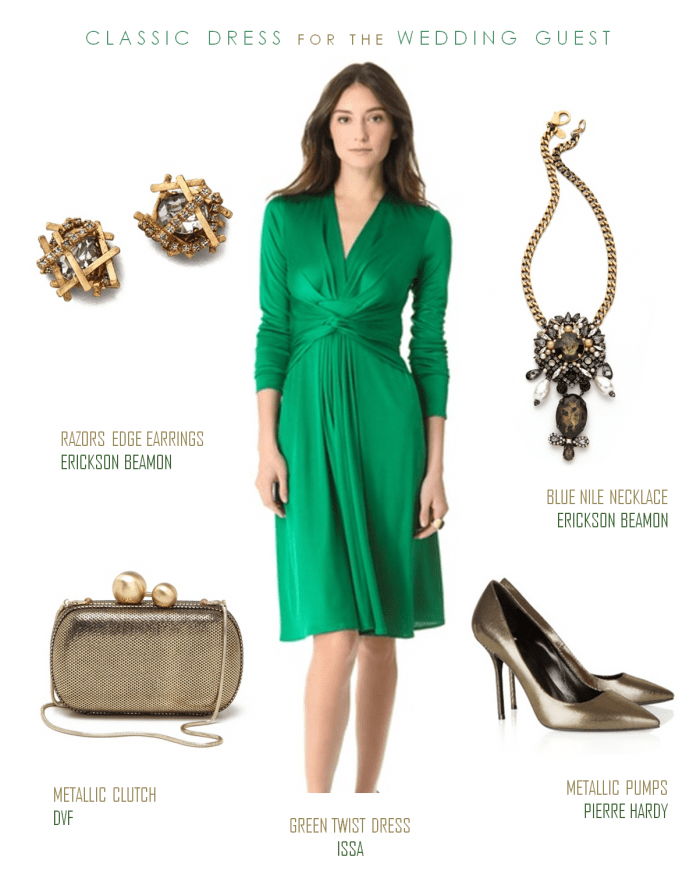 Issa Green Dress /Pierre Hardy Metallic suede pumps / Diane von Furstenberg Sphere Metallic Tweed Clutch / Erickson Beamon Blue Nile Necklace / Erickson Beamon Razors Edge Earrings
Shopping sources on this site use affiliate links, which means this site may earn a commission if you make a purchase from our links.
Emerald Green Dress by Issa
By now, I've posted a myriad of emerald green dresses on the site, but this Issa one is one of my favorites. If there's one thing that is sometimes hard to find - it's a stylish dress with long sleeves that can go to special occasion like a wedding. If I were going to a wedding on a chilly winter weekend like this, I'd want some sleeves! Since this silhouette was made famous by the Kate, Duchess of Cambridge  when she announced her engagement, one can be sure it's perfectly suited to a special occasion where a demure look is required.
I'd wear it to a winter or early spring daytime wedding, but it would be fine to wear for night to a dressy casual wedding as well. I've put my favorite neutral with it - bronze accessories; which I think let the vibrant green of the dress shine.  This dress keeps selling out,  and it's a classic wardrobe investment for sure but it is also available from Rent the Runway if you just want to have it for the night, and not a lifetime.
More Green Dresses

More style ideas you might enjoy :