Hot Pink Dress for a Wedding Guest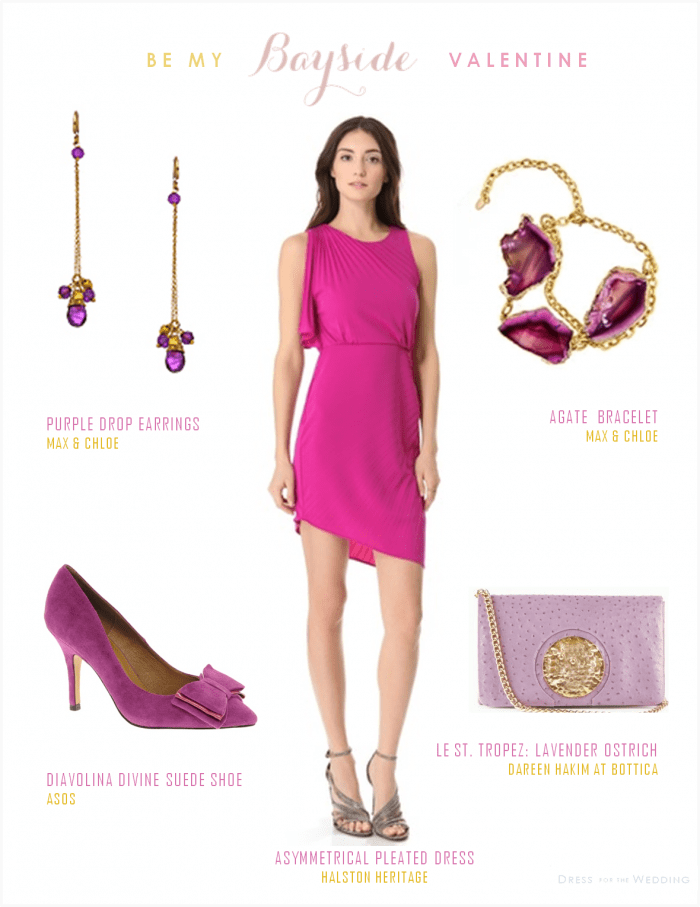 Max & Chloe Freeform Purple Agate Bracelet / Max & Chloe Nashelle Purple Crystal Drop Earrings Gold Fill / Halston Heritage Pleated Asymmetrical Dress / Diavolina Divine Suede Shoe/ Le St. Tropez Clutch in Dusty Lilac
This hot pink look from my Bayside Bride post, is great for a wedding guest or just a fun date on the town. I get people searching this question on my blog a lot : Can I wear pink to a winter wedding? My answer is yes, if it's an appropriate fabric and a deeper shade of pink or a hot pink like this. It's also great in spring, summer and fall, too.
Check out more pink wedding and wedding guest outfits, pink bridesmaid dresses or shop for your own pink dresses for wedding guests!
Shopping sources on this site use affiliate links. This means this site may earn a commission if you make a purchase from our links.
Shop The Look: Pink Dresses to Wear to a Wedding