Pink Wedding Ties: Pink Ties for Groomsmen
Pink ties for groomsmen are a great compliment to blush, rose gold, or pink colors in bridesmaid dresses. The are also a must for a wedding with a pink color scheme! So, with these pink ties, I'm attempting to tackle another hard-to-find tie color. Perhaps you've decided pink is your wedding color, and to make the look cohesive, you'll be having your groom and his groomsmen wear pink ties. The formality of a gray, navy or tan suit will look great with a pink tie, and it's a great way to add some rosy color to your wedding party or to wear as a male wedding guest. Hope you like these picks!
Shopping sources on this site use affiliate links, which means this site may earn a commission if you make a purchase from our links. 
Pink Ties for Grooms and Groomsmen

Today we'll be celebrating 'Thursday's ties for the guys' with a few of my favorite pink ties for weddings for your groom and his groomsmen to wear.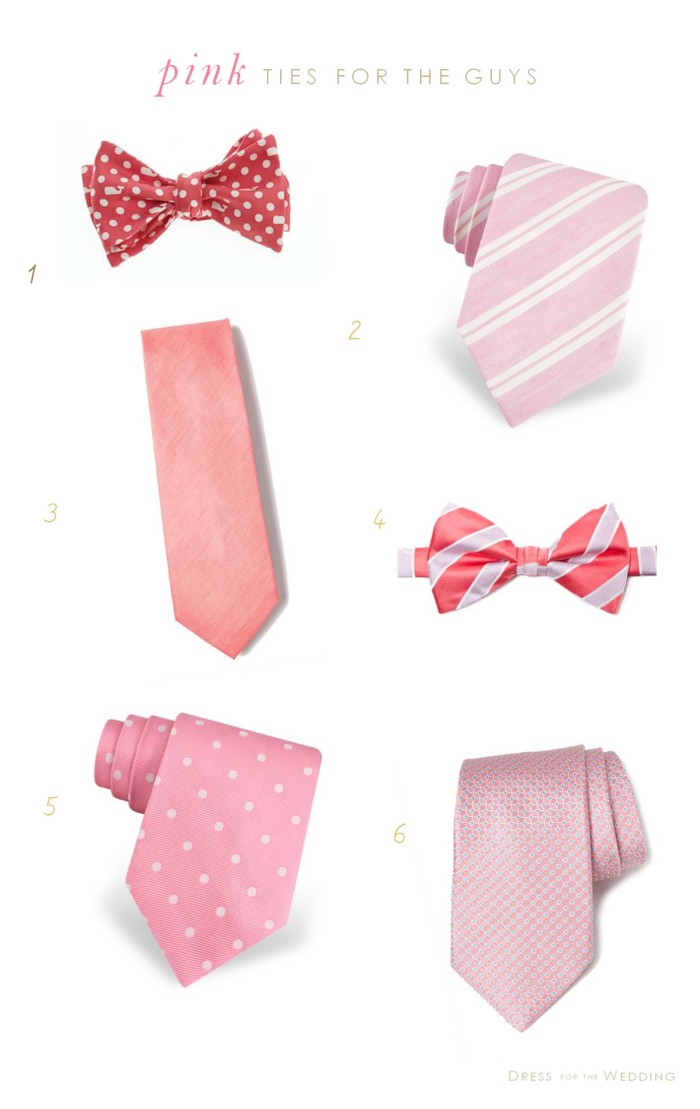 This post uses affiliate links. Some ties may not be out of stock, check out the shop section below for updated picks for pink ties for weddings. 1.  Pink Polka Dot Bow Tie from Vineyard Vines  2. Stanford Tie by The American Necktie Co in Pink Silk  3. Port Belle Tie by The American Necktie Co in Pink Linen 4.  Jefferson Stripe Pink and Coral Bow Tie  5. Brent Morgan Polka Dot Tie 6. Pink Woven Silk Tie from Nordstrom
Looking for more ties by color for grooms and groomsmen? Visit the Groom's Shop
See more!
Pink Mother of the Bride Dresses
Shop from our sponsors: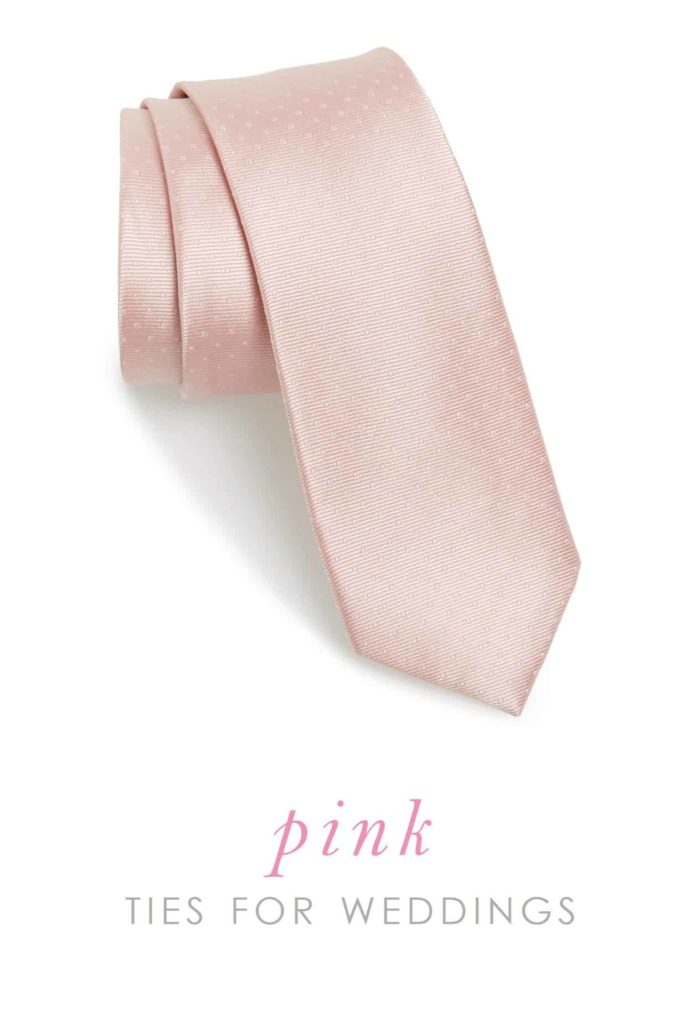 More style ideas you might enjoy :