Jenny Packham Wedding Dresses for Spring 2018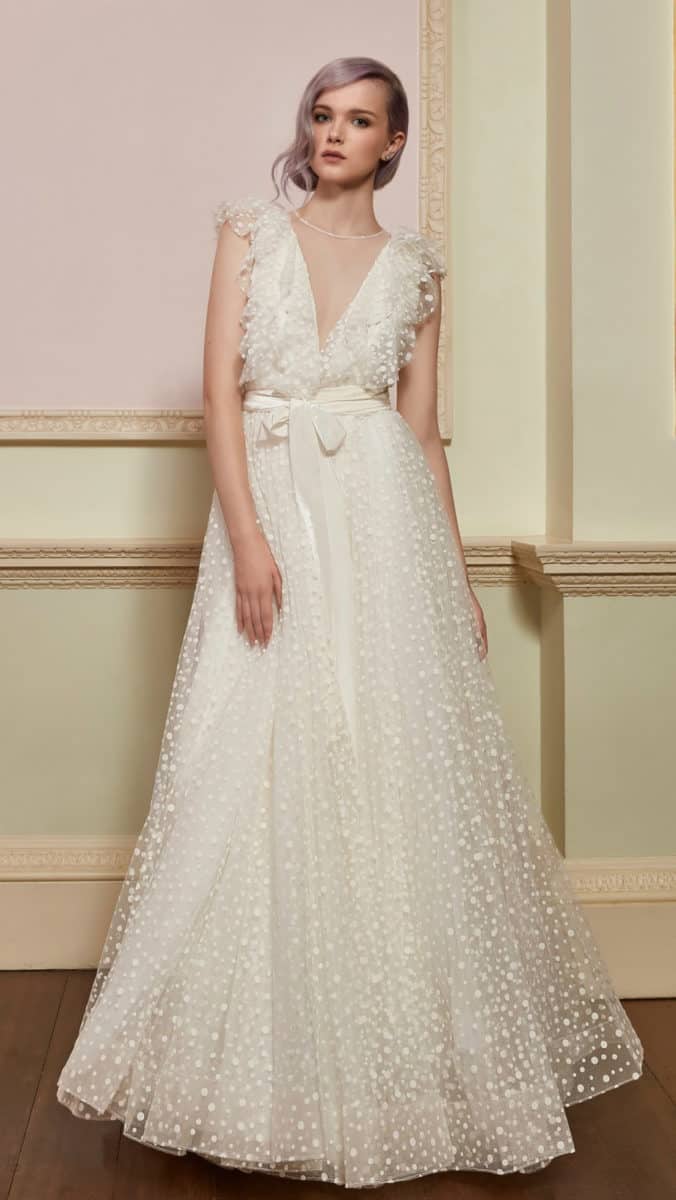 Always a favorite bridal collection to behold, today we have the wedding dresses for the Jenny Packham 2018 Bridal Collection to share.
A few months ago, Jenny Packham debuted her 2018 Bridal Collection at New York Bridal Fashion Week, and somehow we've just now gotten the chance now to present these beauties for our Wedding Wednesday feature!
We always adore Packham's regal aesthetic, best shown in all of her artfully beaded textures. Her 2018 Bridal Collection plays with her signature embellishments, and adds cropped silhouettes, a range of neutral hues, and volume and texture to these gowns.
Jenny Packham Bridal Collection Spring 2018
The design inspiration for the Spring 2018 Bridal Collection is described as:
'Paying homage to an otherworldly romance, celestial trailing chiffon, flock tulle ruffles, bonded floral lace and oversized satin bows are juxtaposed with tailored cropped jackets, embellished bodies and sculptured corsetry. Majestic ostrich feathers, voluminous ballerina skirts and high octane scarlet hues add theatrical drama to a collection inspired by a circus belle.'
Please enjoy this look at Jenny Packham's 2018 Spring Bridal collection. This post just shows a few of our favorite gowns, but there are plenty more beautiful Jenny Packham bridal gowns to enjoy.
To see the entire collection, or to find more information on the stockists and bridal boutiques who carry these exquisite designer gowns, please visit jennypackham.com
Jenny Packham Wedding Dresses 2018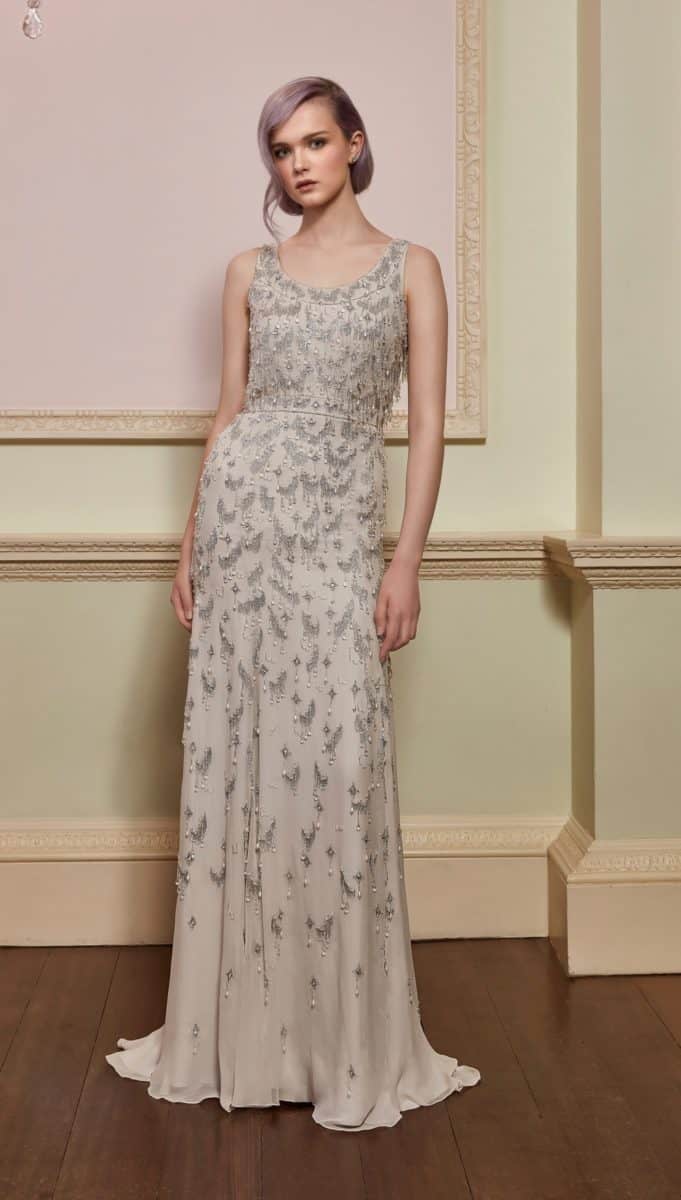 Treasure in color Barley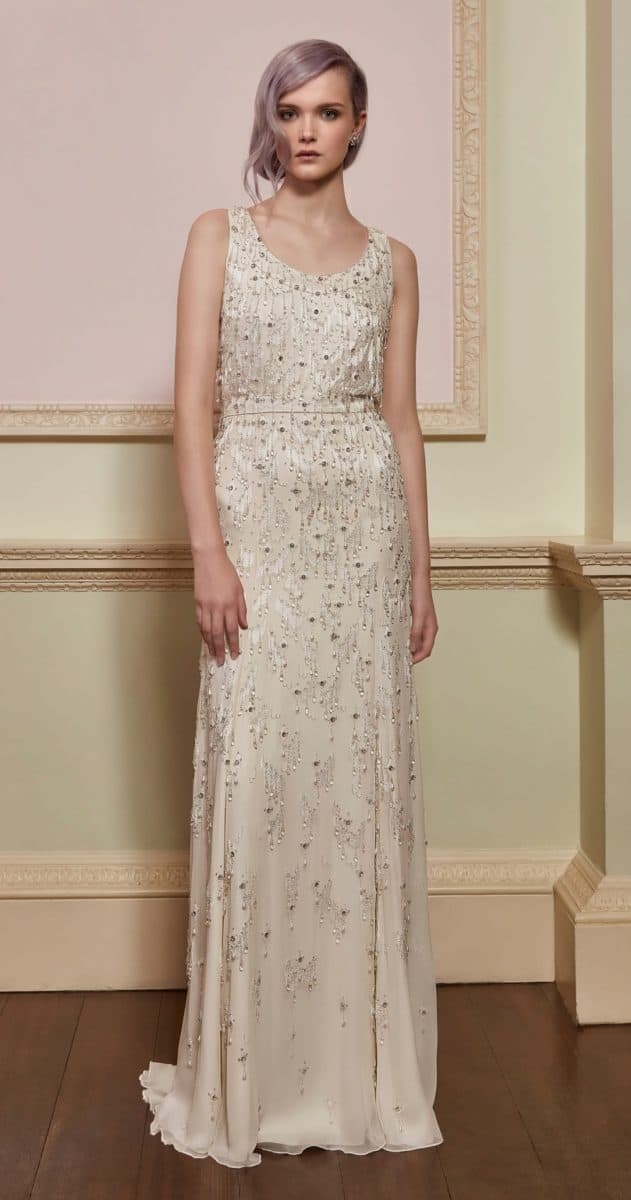 Treasure in color Ivory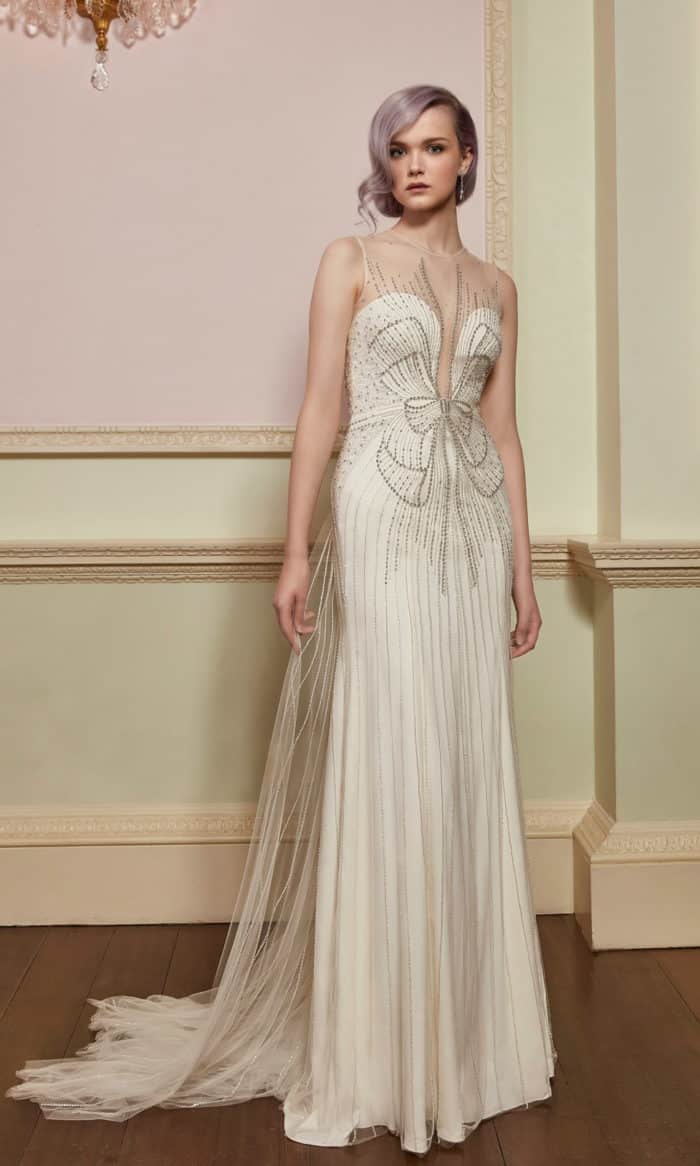 Beau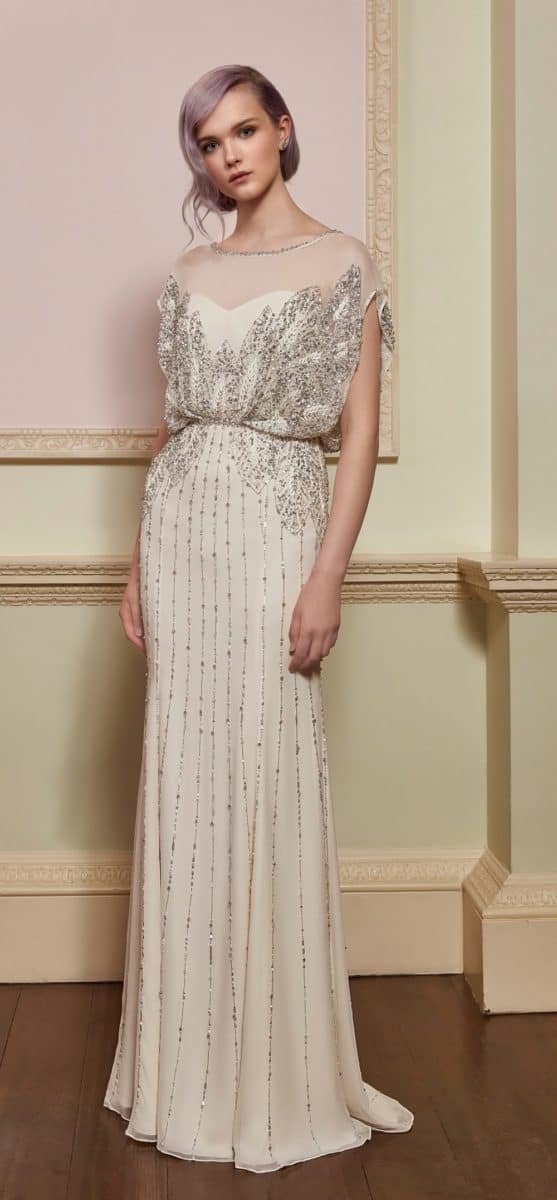 Spirit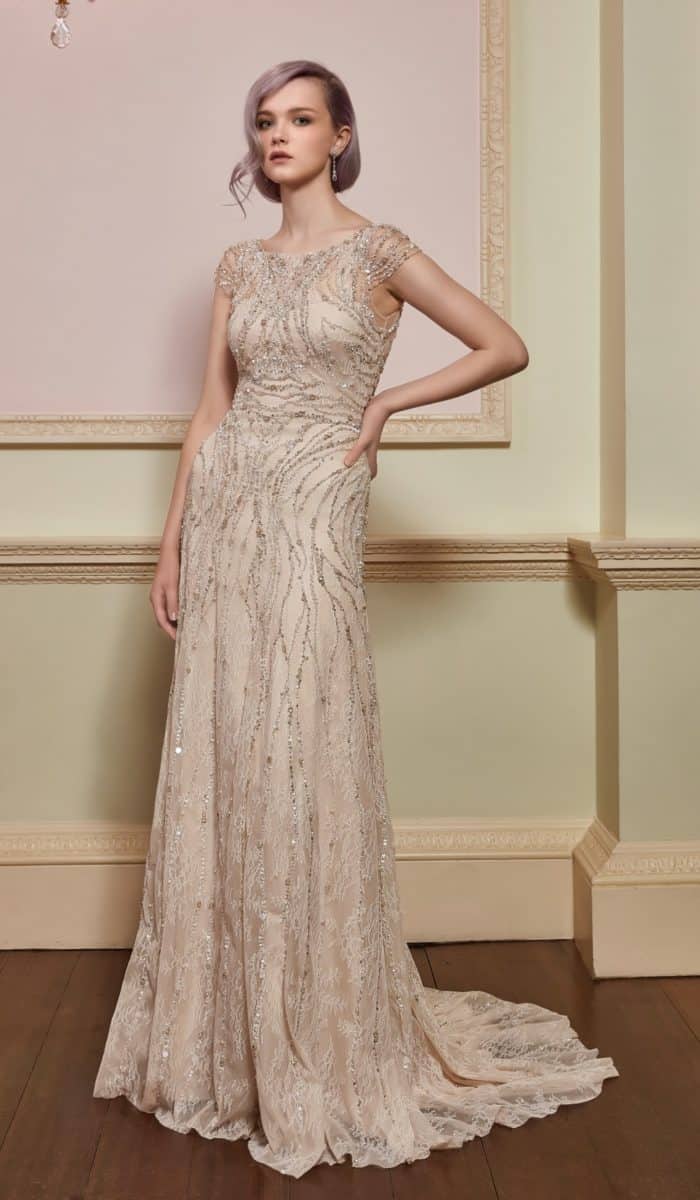 Euphoria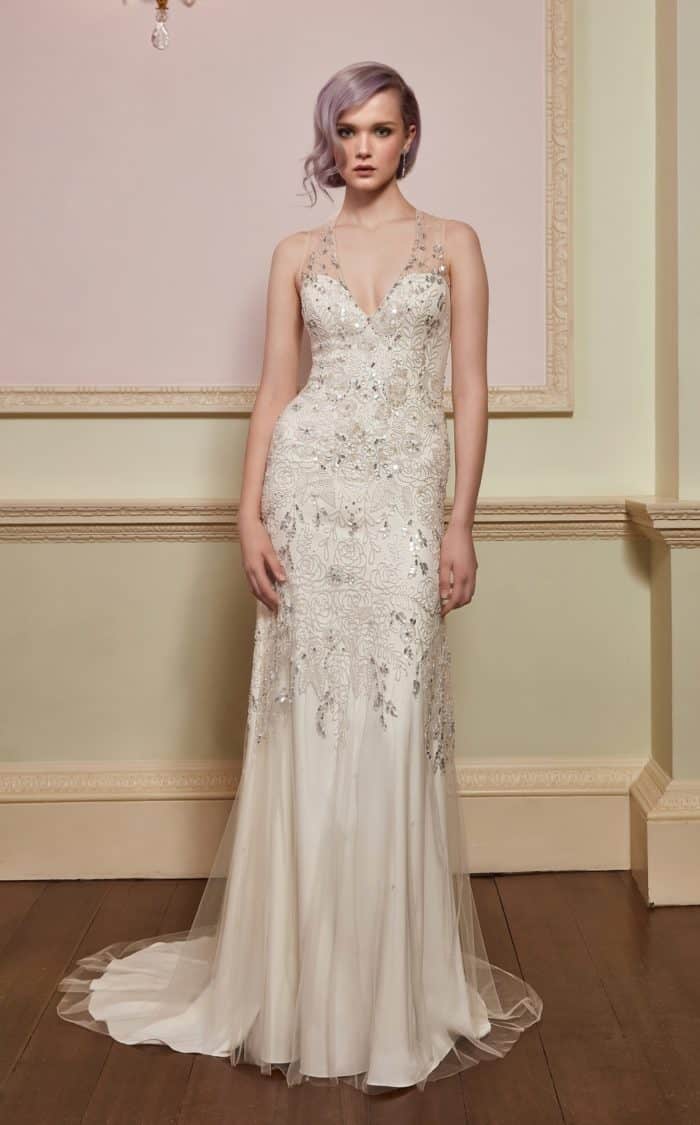 Blythe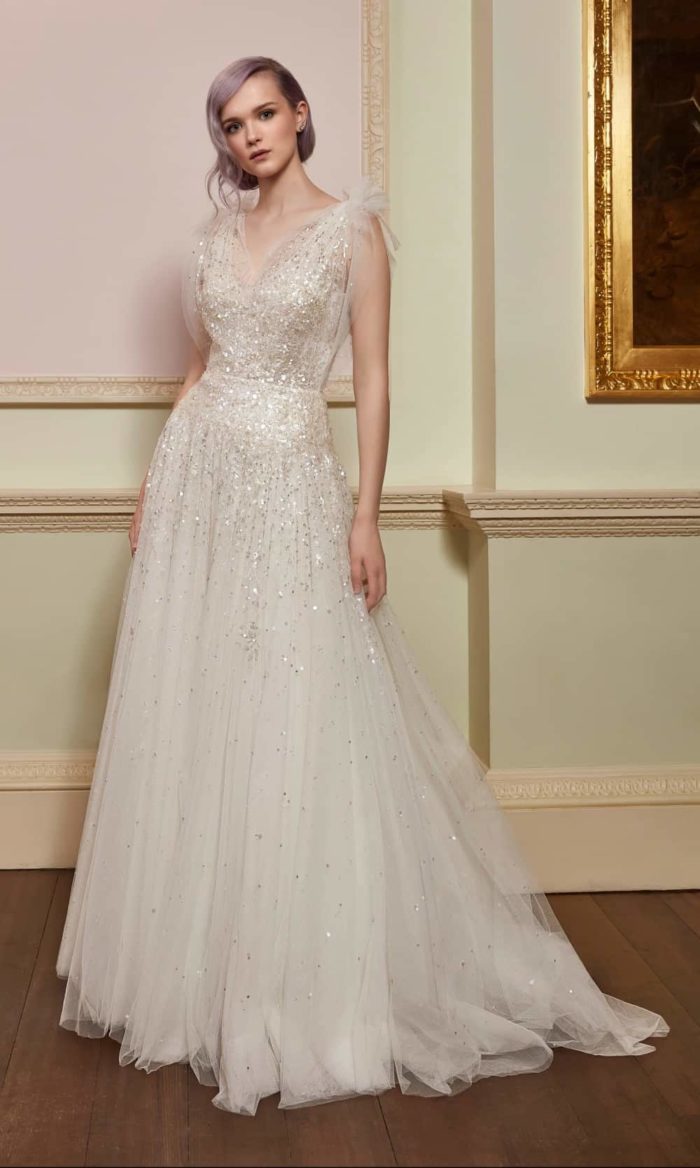 Cosmic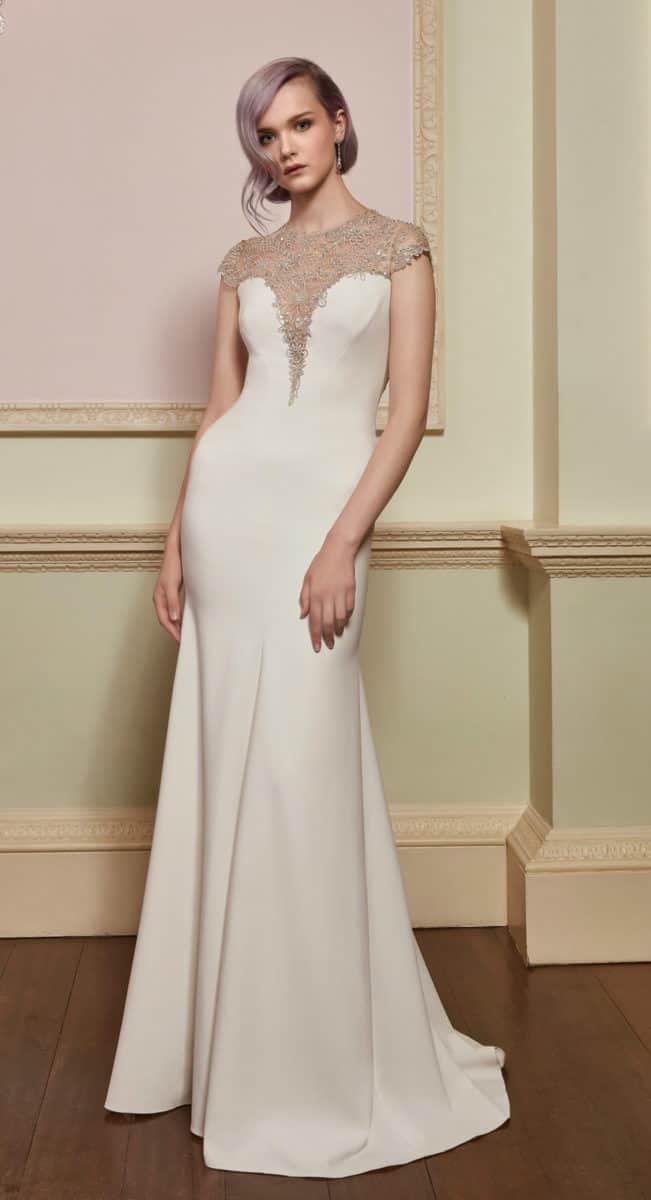 Allure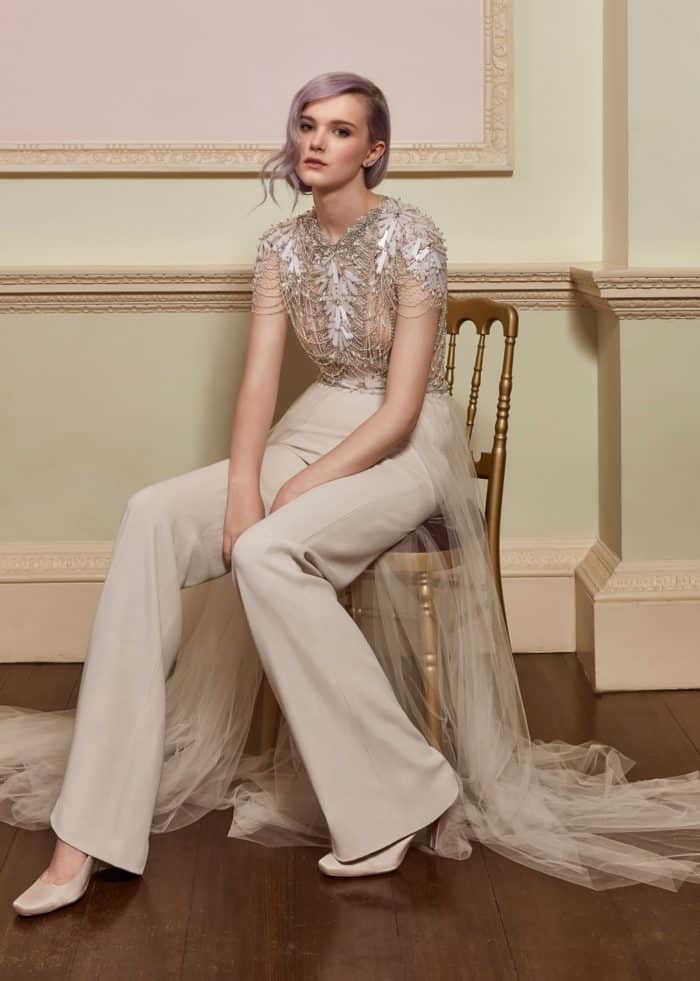 Magic Top and Clemence Pants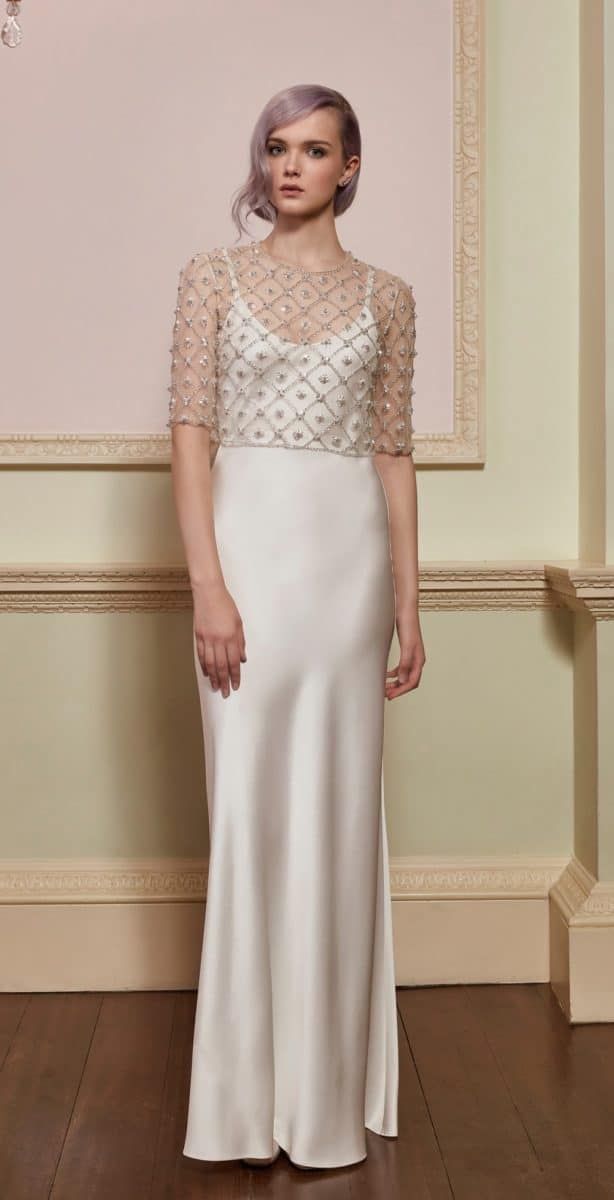 Angel and Allegra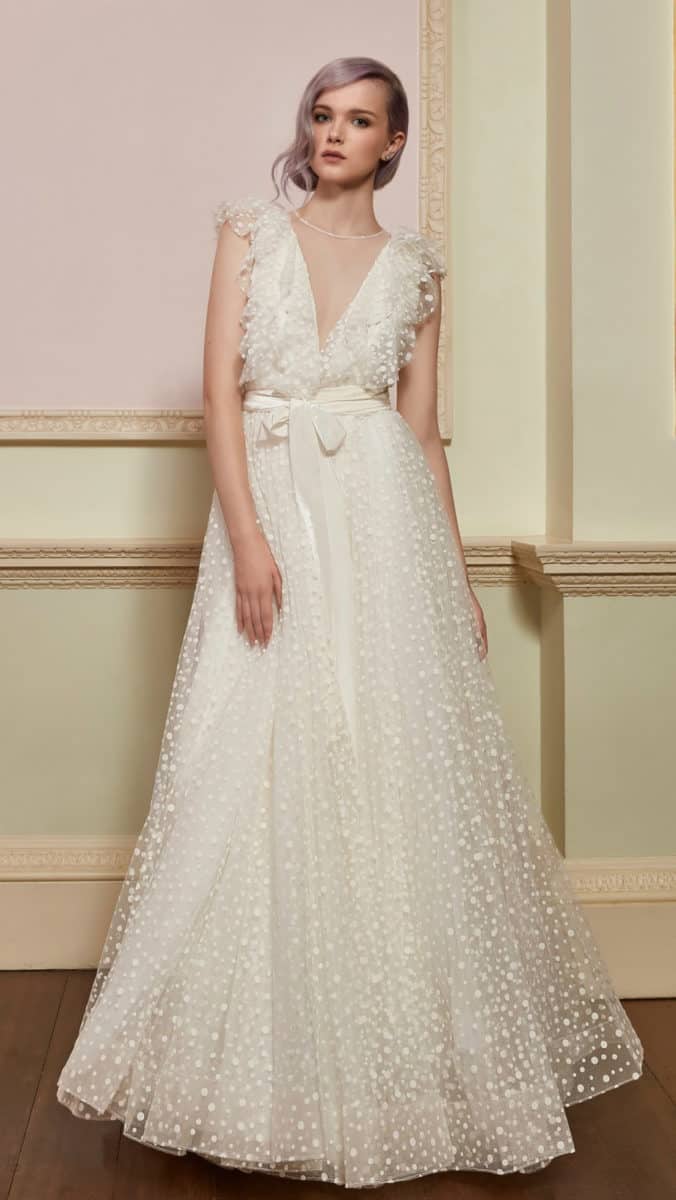 Adorn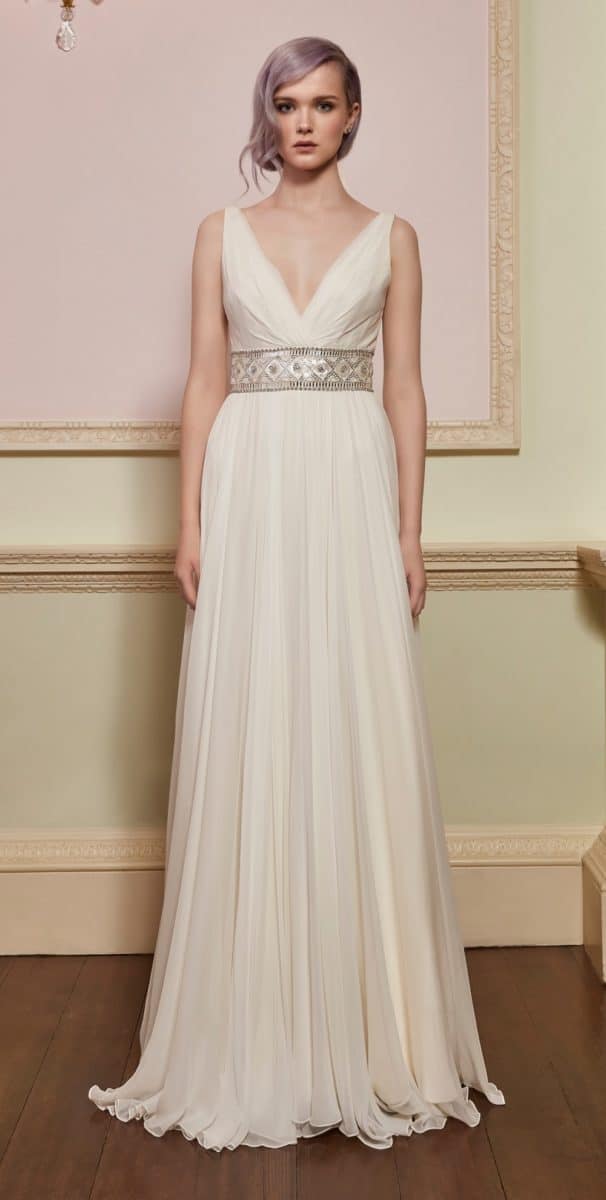 Melody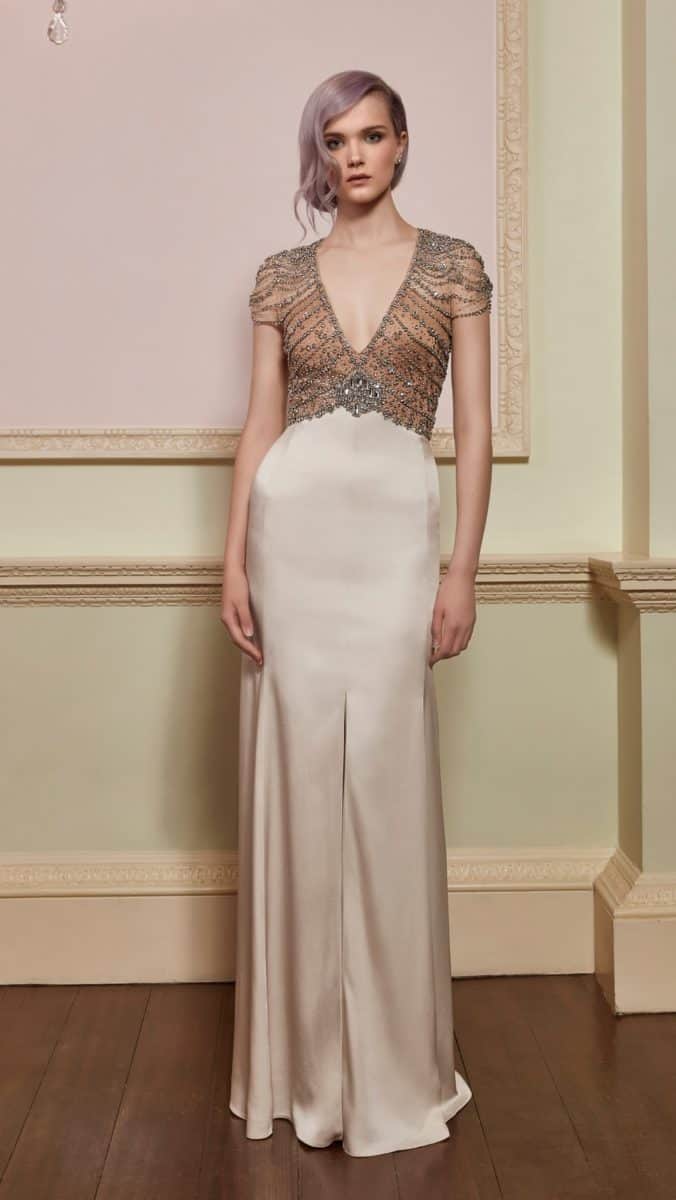 Awe
As I'm sure you'll agree, it's a beautiful collection of wedding dresses with fantastic combination of whimsy and elegance. Be sure to see more Jenny Packham Bridal Collections we've featured, by visiting these posts:
Furthermore, for the perfect finishing touch to your gown, check out the Jenny Packham Accessories line!
Affiliate links are used in shopping sources.