Jenny Packham Bridal Collection for 2017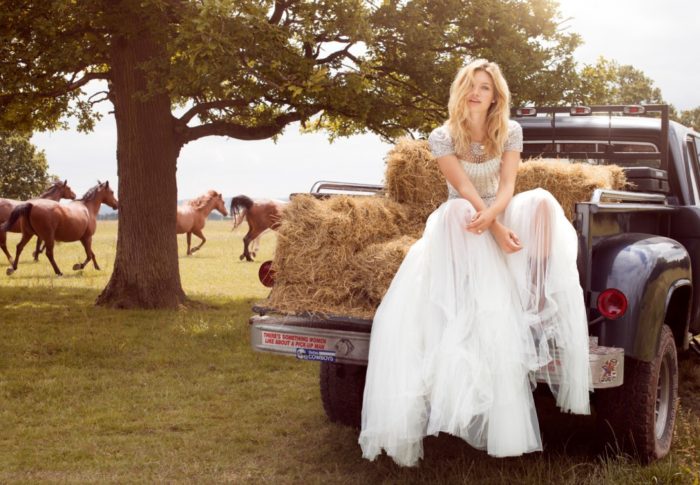 The Newest Jenny Packham Bridal Gowns: Inspired by Wanderlust
As if the new 2017 Jenny Packham Bridal Collection wasn't enough reason to be excited, the inspiration for this beautiful release of the 2017 Bridal Styles, comes with some unexpected free-spirited fun! The wanderlust influences for this collection will speak to any romantic heart. And with gowns names like Dixie, Savannah, and Dolly-- along with the unmistakably rustic-chic lookbook and campaign -- one can't help but be transported to the starry nights and fresh air of the country.
Even with those naturalistic settings in mind, these are quintessential Jenny Packham gowns, and they will light up their wearers in any location, whether it be for the grandest black tie wedding ceremony, or a simple exchange of vows under the night sky.
Inspirations for the Jenny Packham Bridal Collection for 2017
This season, soft pastels and neutrals are brought in to accent Packham's signature sparkle and unparallelled beading.
From the design house, the inspiration is described as, 'palettes of hazy barley, soft petal pink and springtime celadon green adorn ethereal sleeves, glitter flock tulle trains, twinkling beaded lace and cascading tiered skirts, reflecting a gypsy spirit.'
Again, the silhouettes and glamour we have come to love are still present, with,  'crystal illusion bodices, feature exposed backs and plunging necklines exude contemporary glamour.'
Indeed, the 2017 Jenny Packham bride is a modern romantic with a wanderlust soul.' And -- we might add-- for a woman who wants to radiate and sparkle in any setting!
For more information visit jennypackham.com.
Jenny Packham Wedding Dresses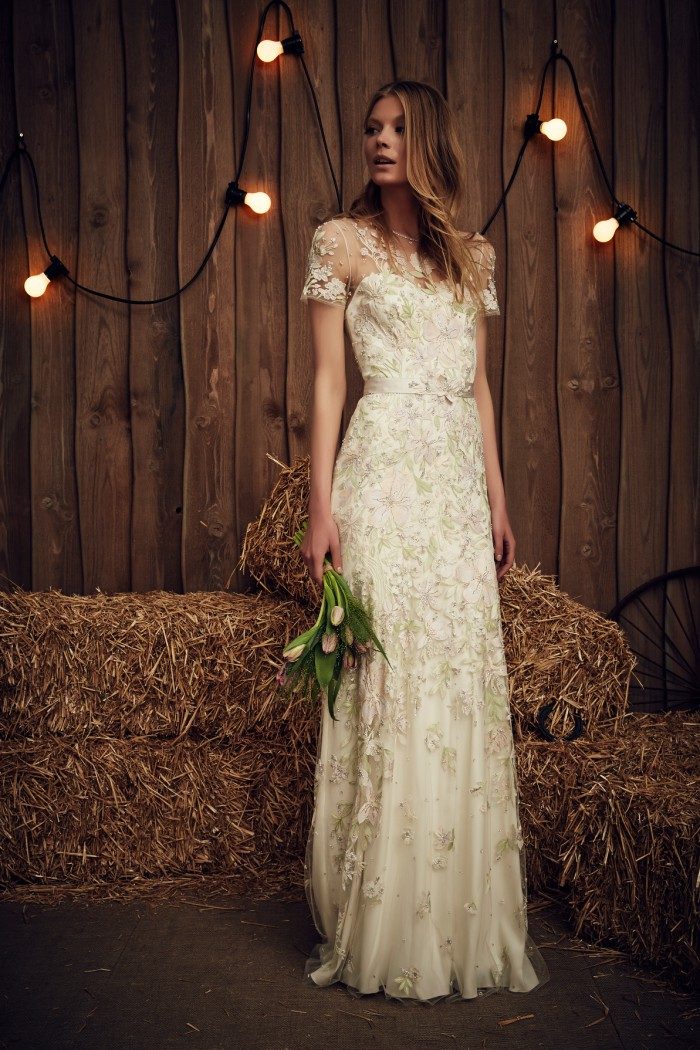 Cassiopeia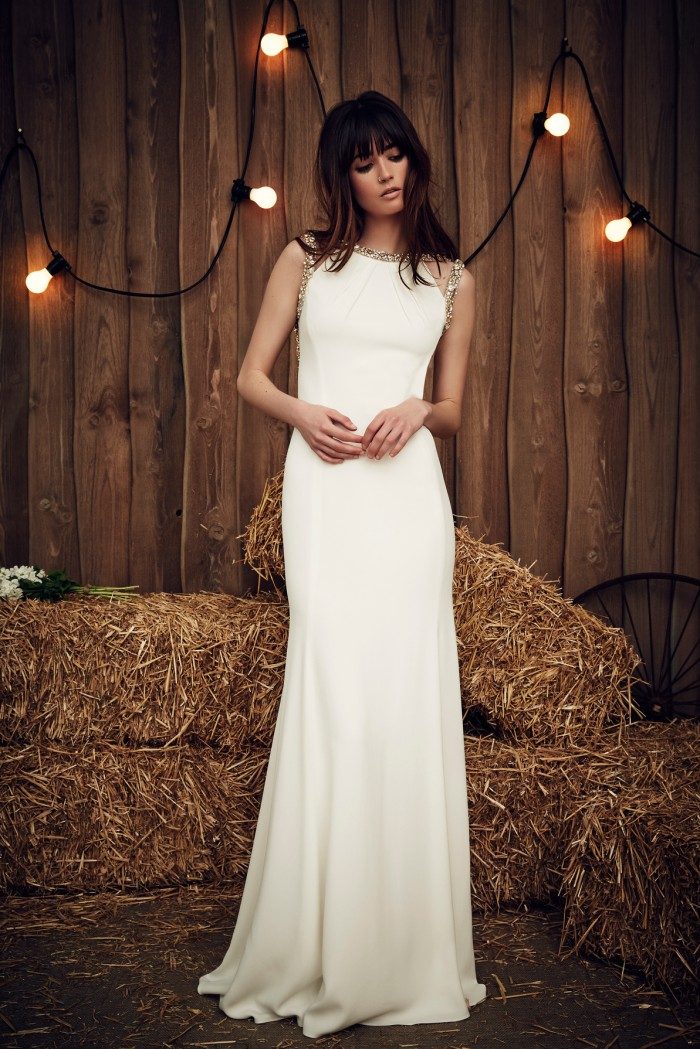 Cora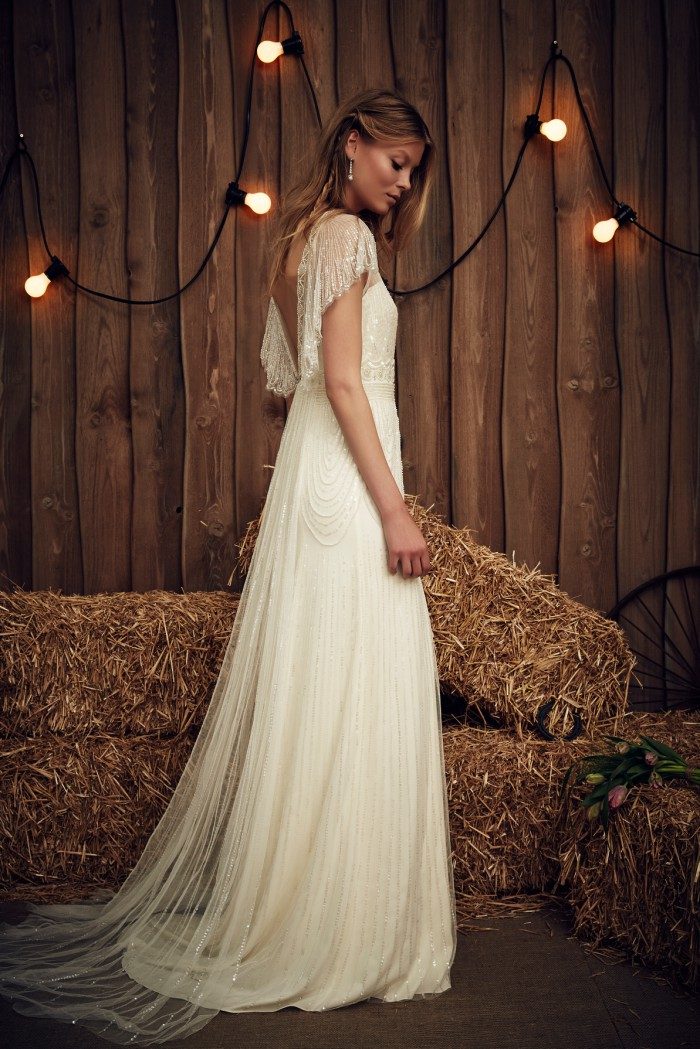 Dolly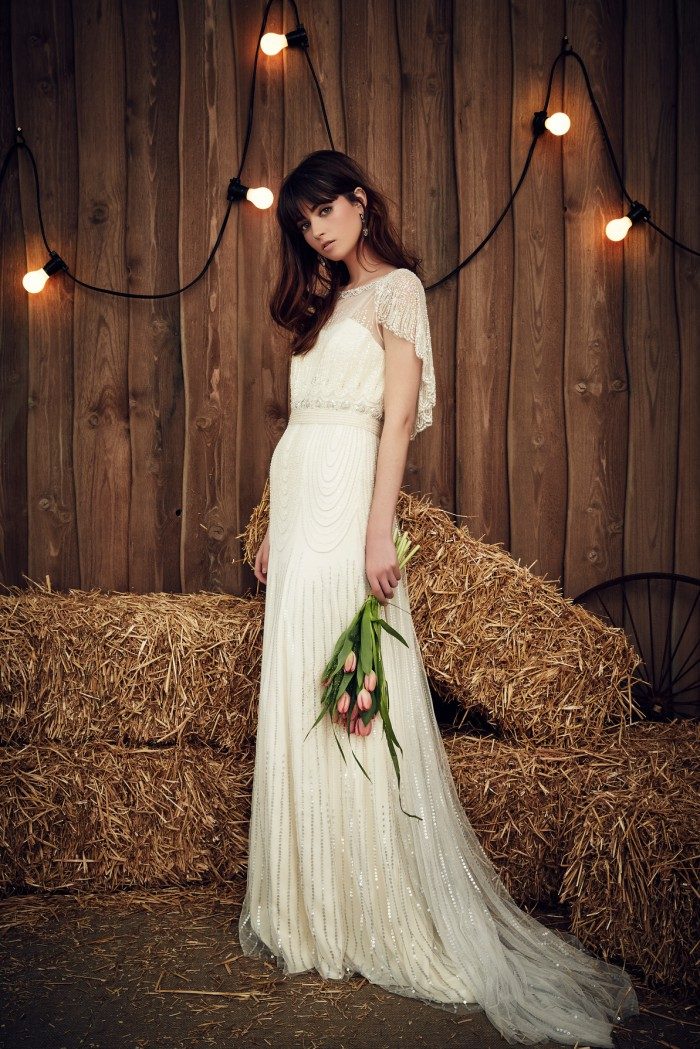 Dolly in Silver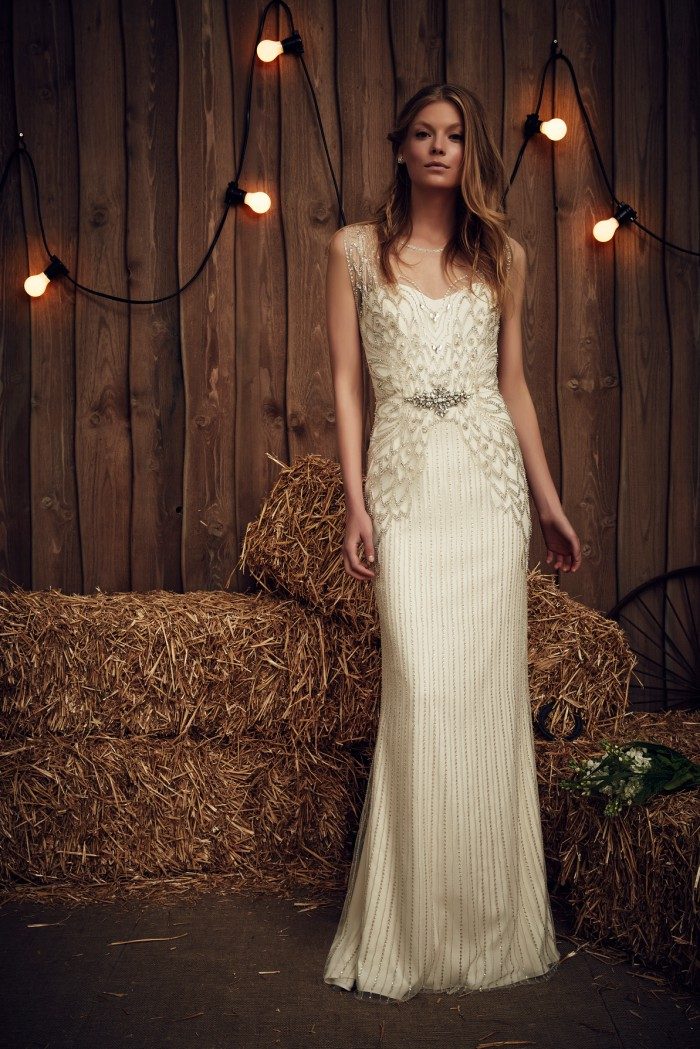 Lyra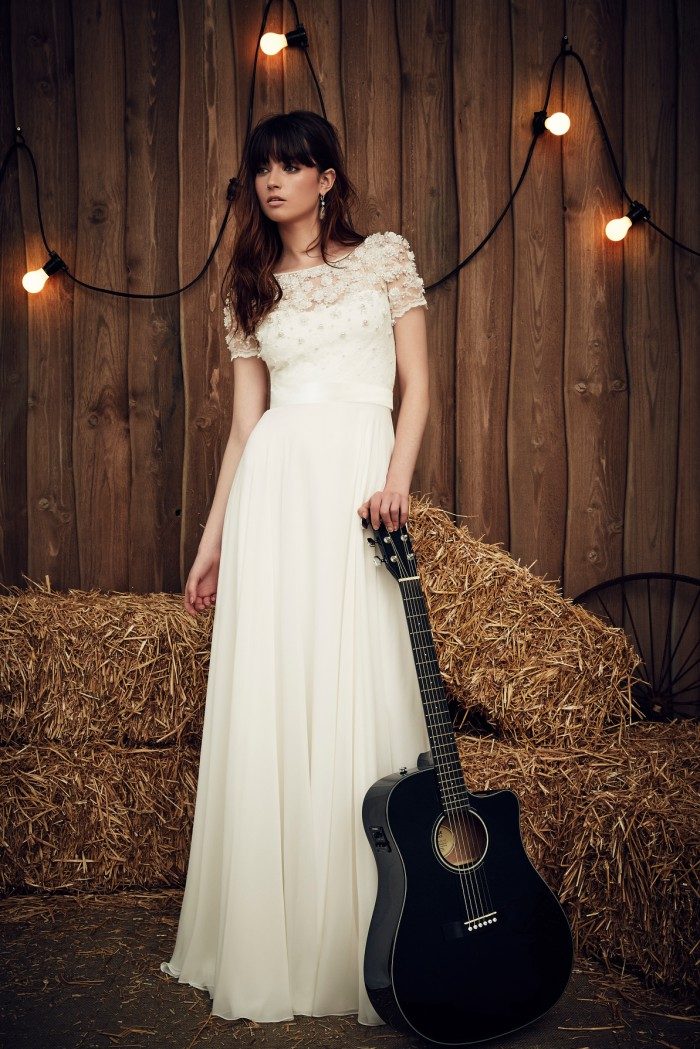 Taylor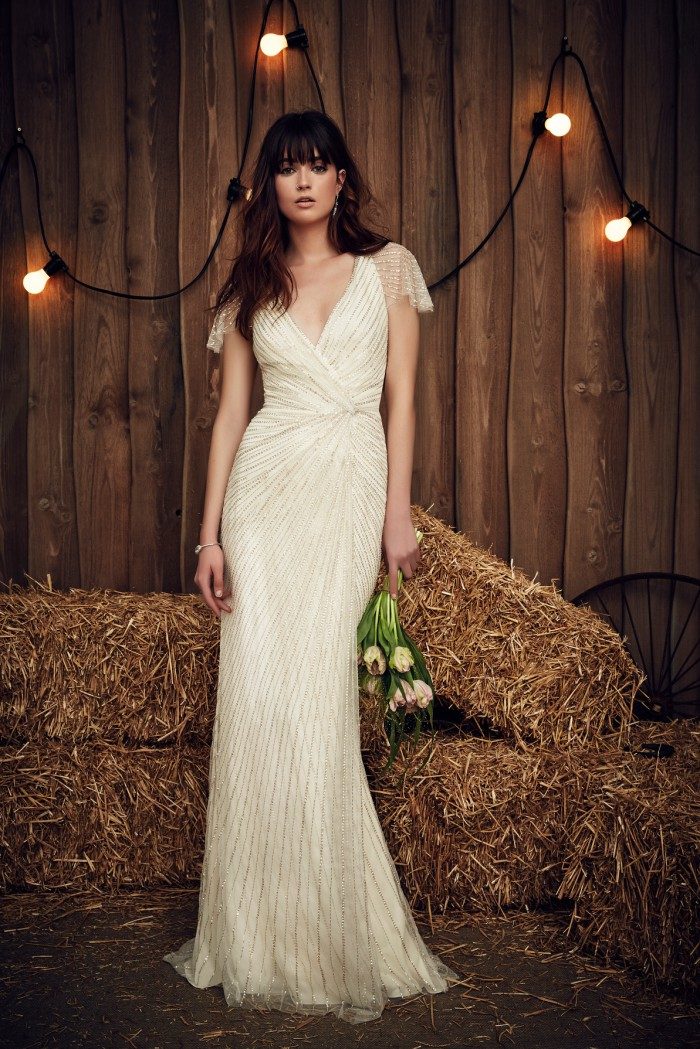 Dottie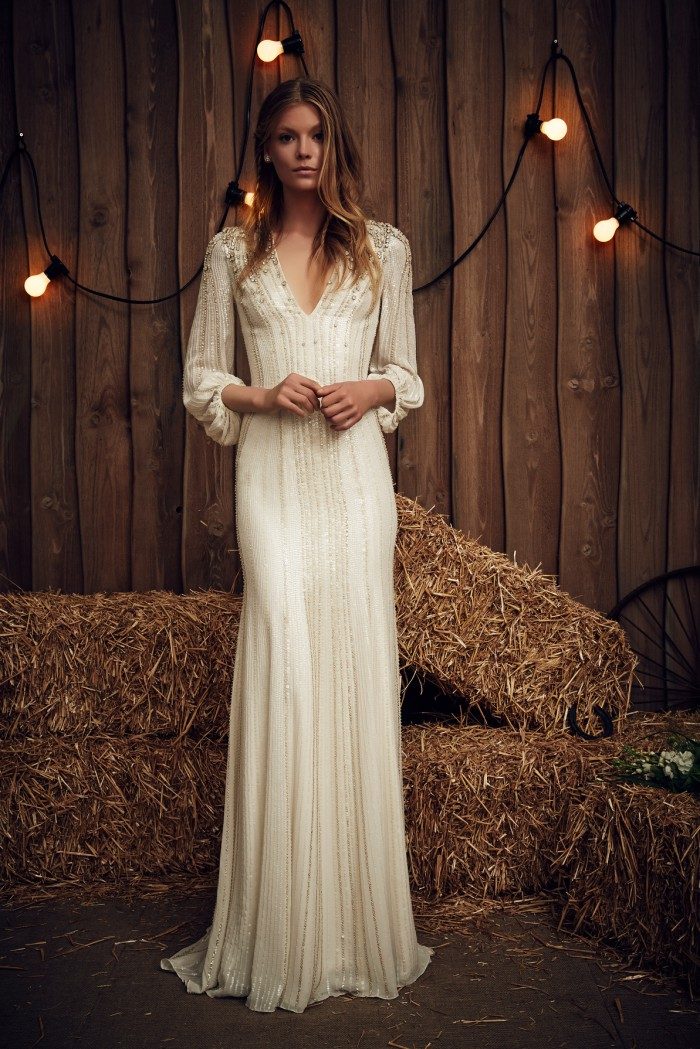 Lara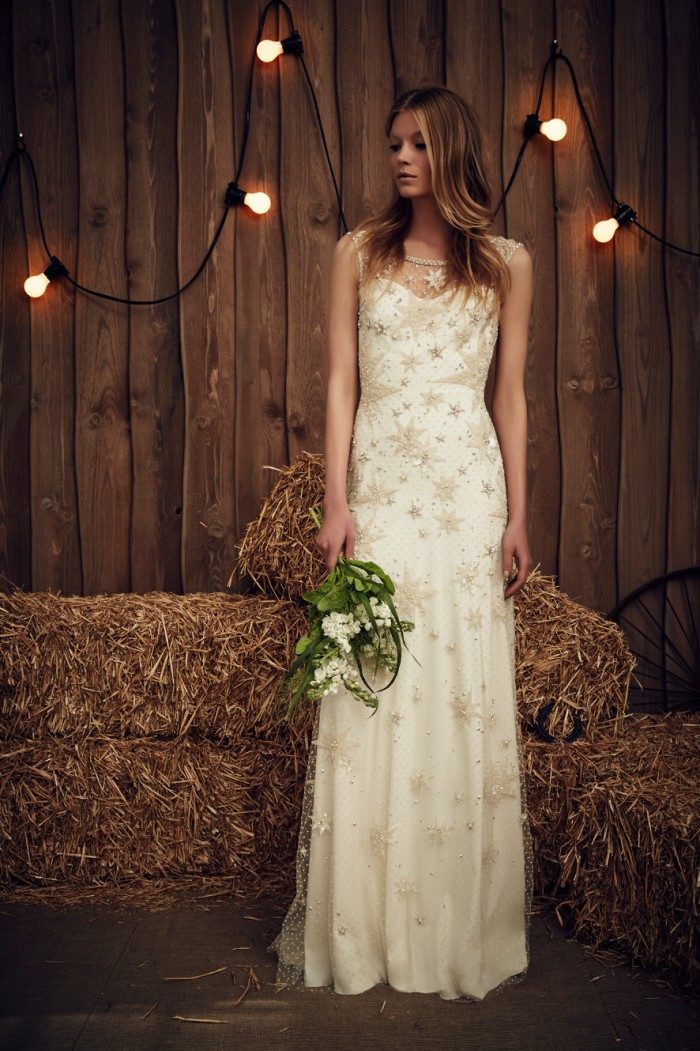 Jolene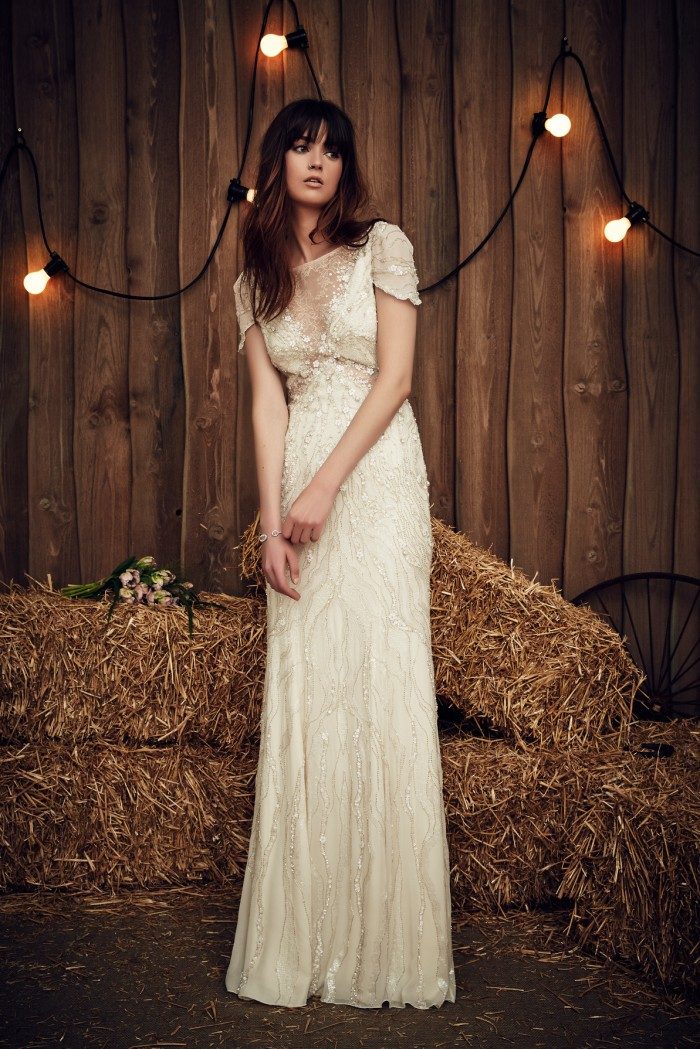 Nashville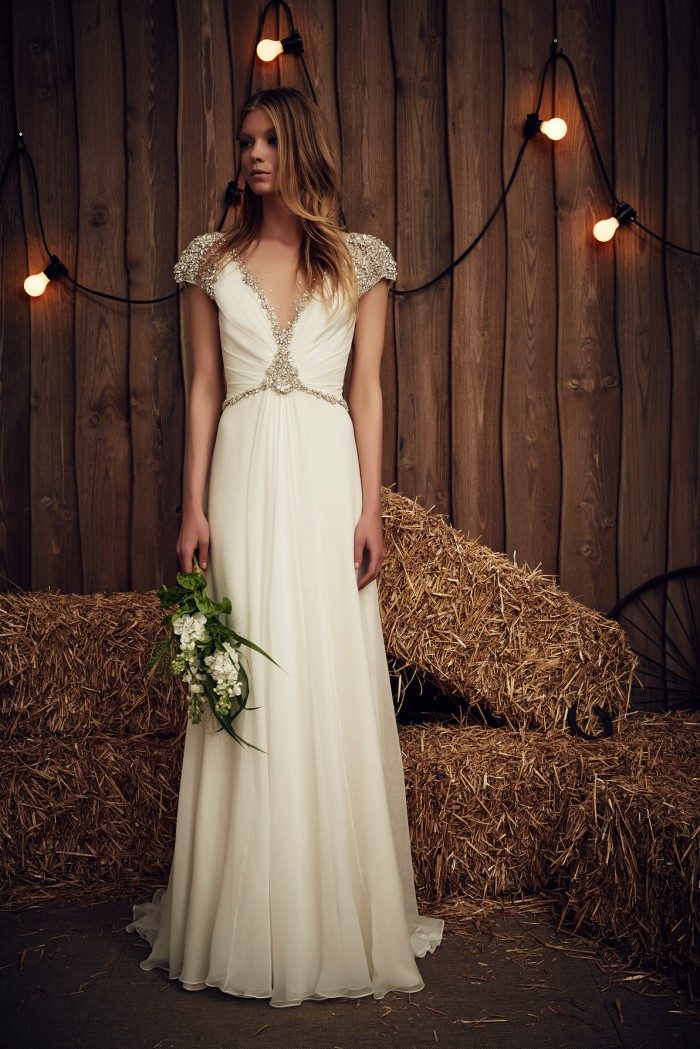 Sheba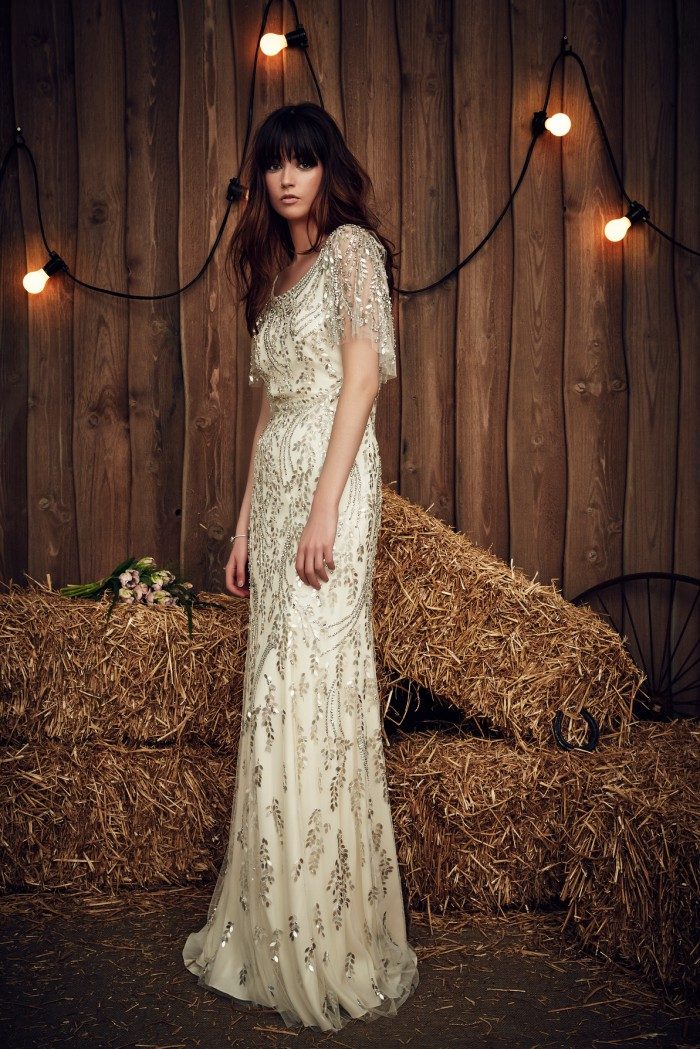 Hilda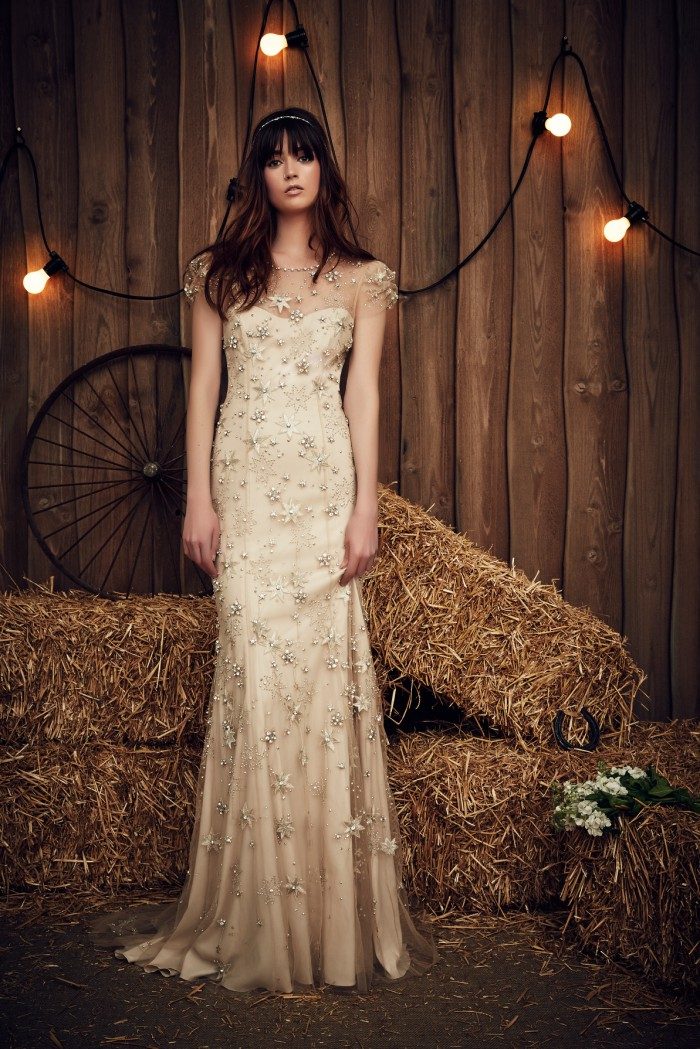 Lucky (Barley)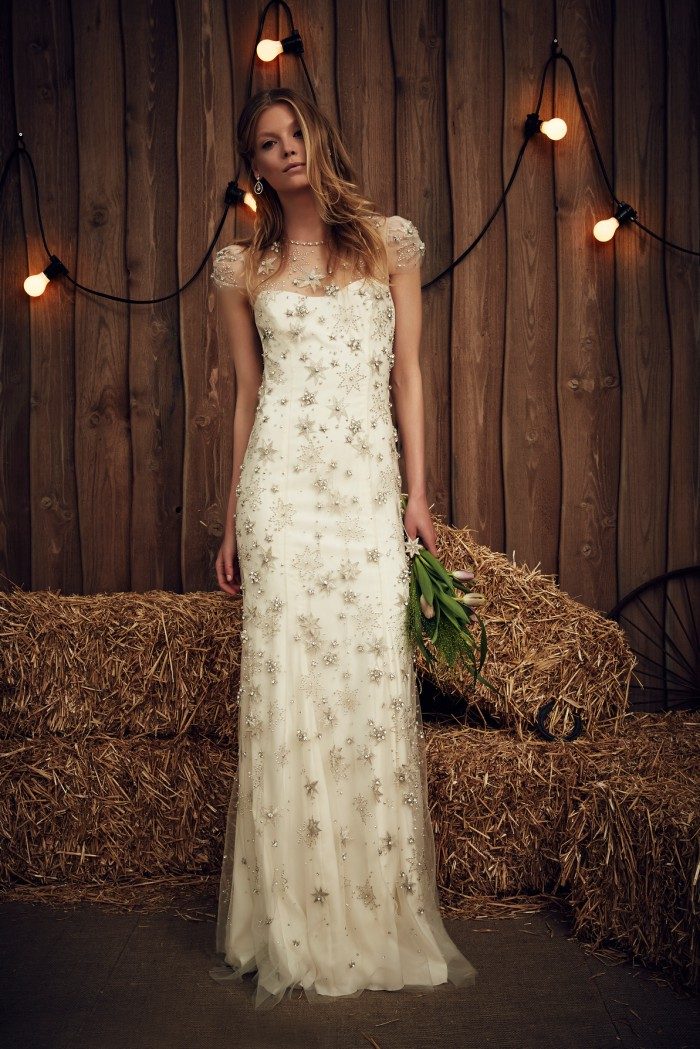 Lucky (Ivory)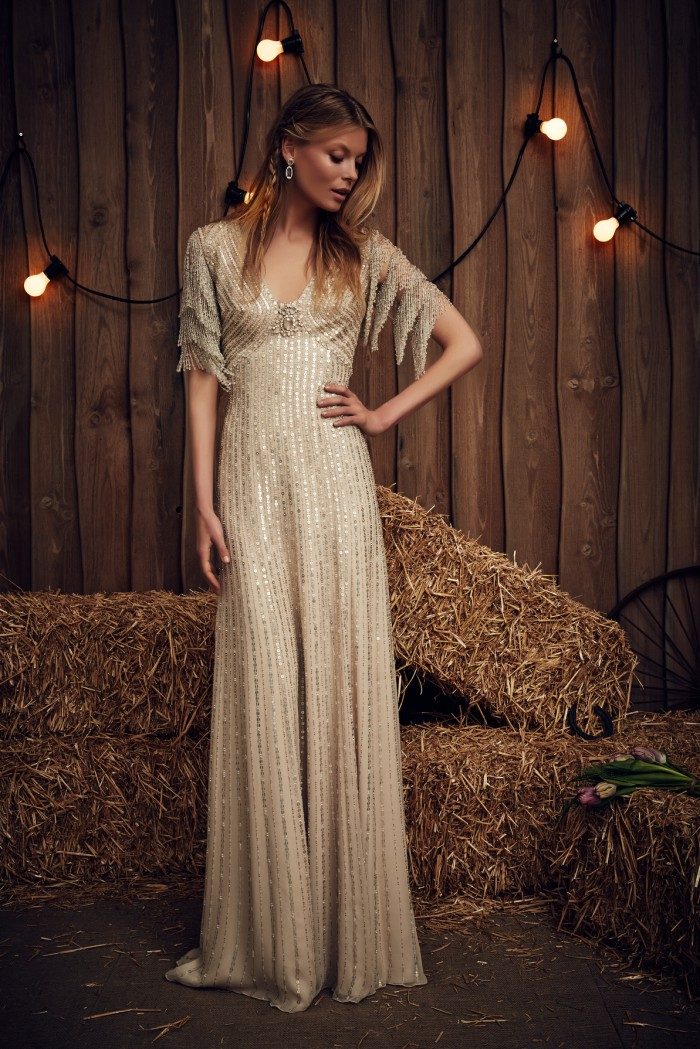 Savannah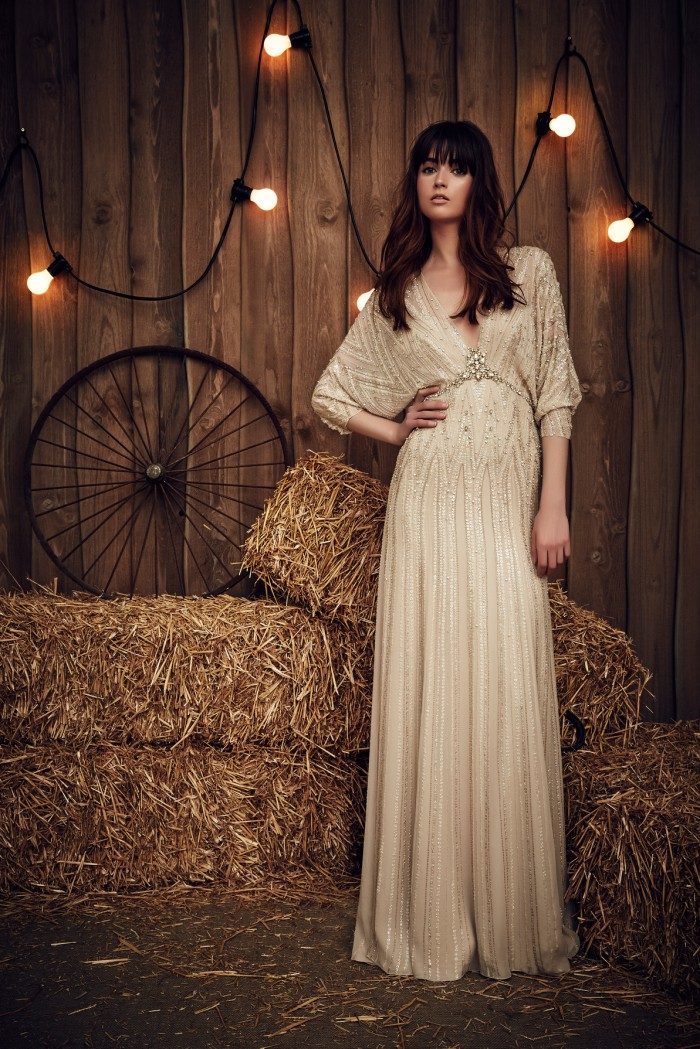 Montana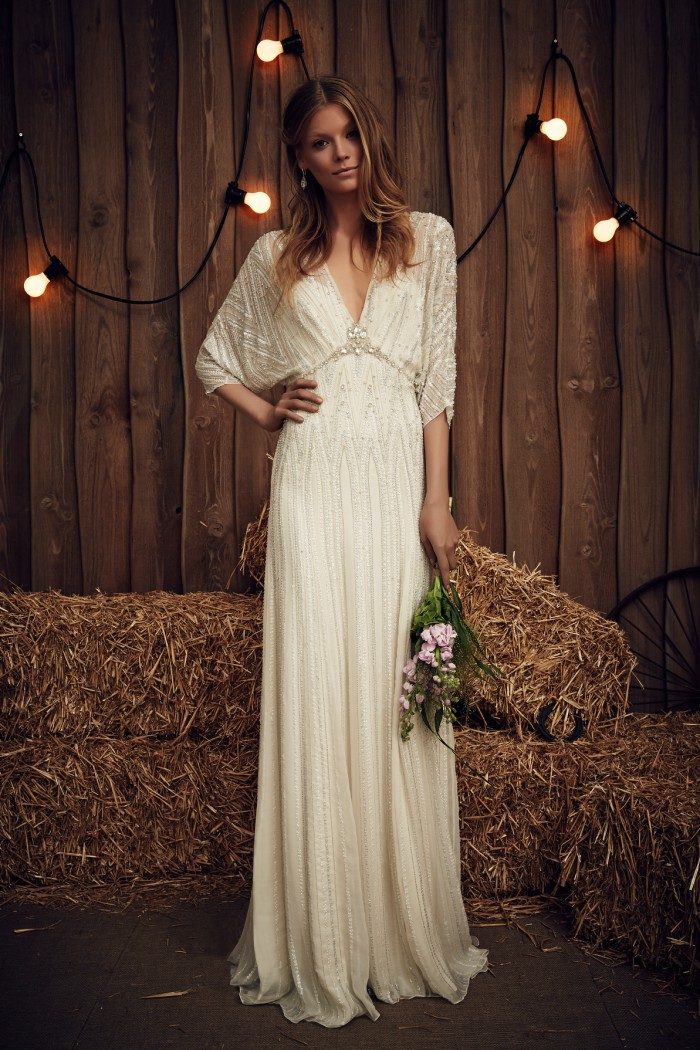 Montana (Ivory)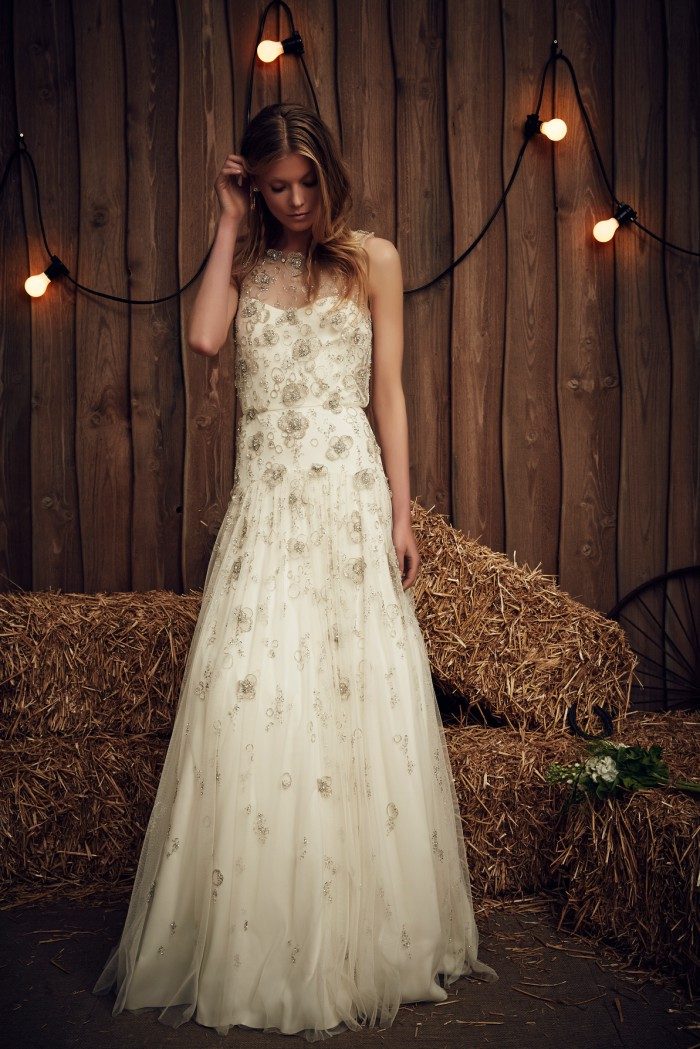 Oklahoma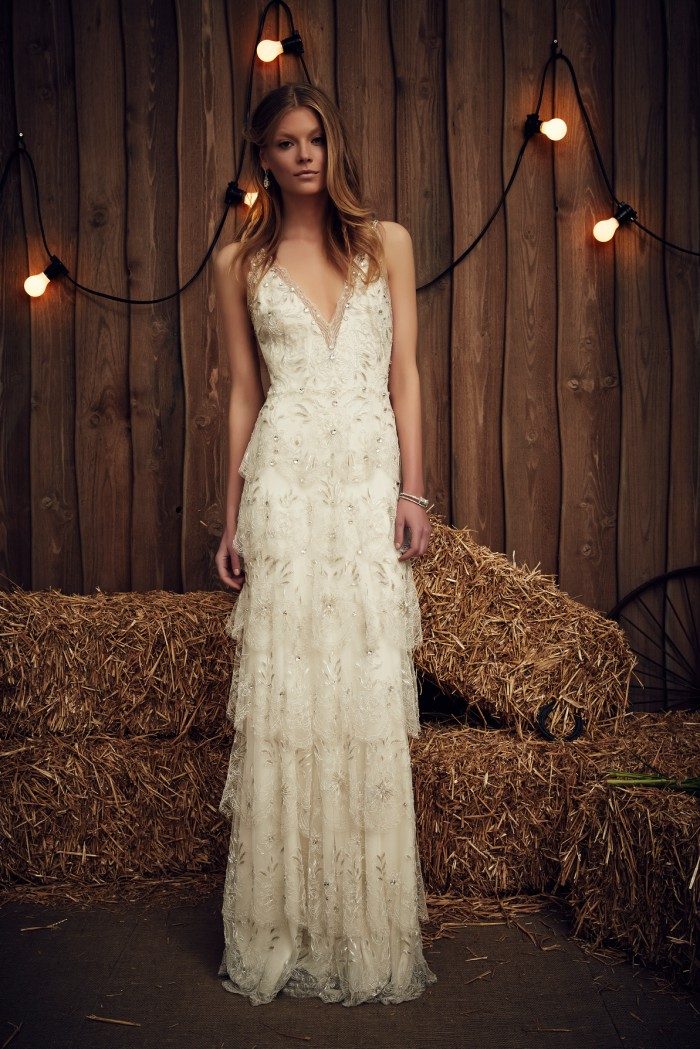 Harmonica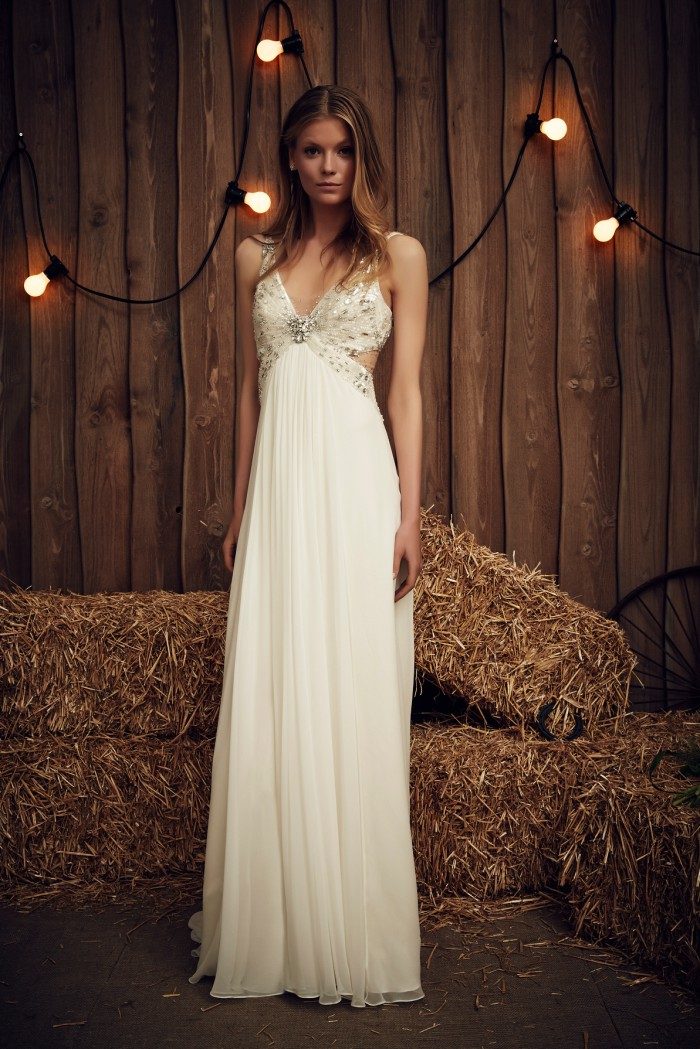 Wynonna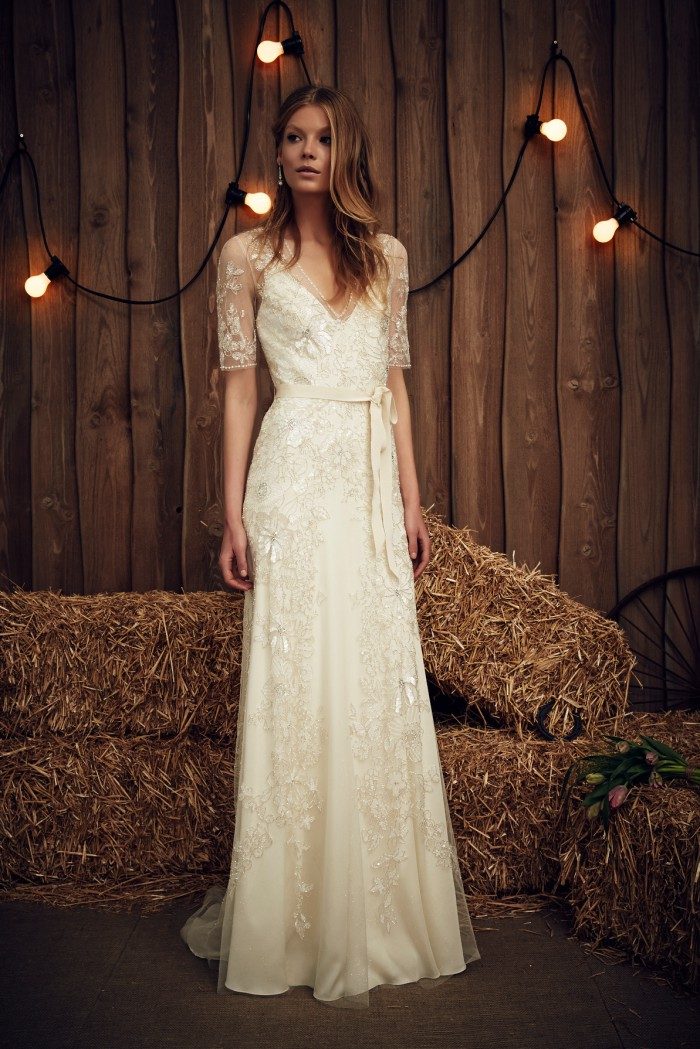 Faith (Ivory)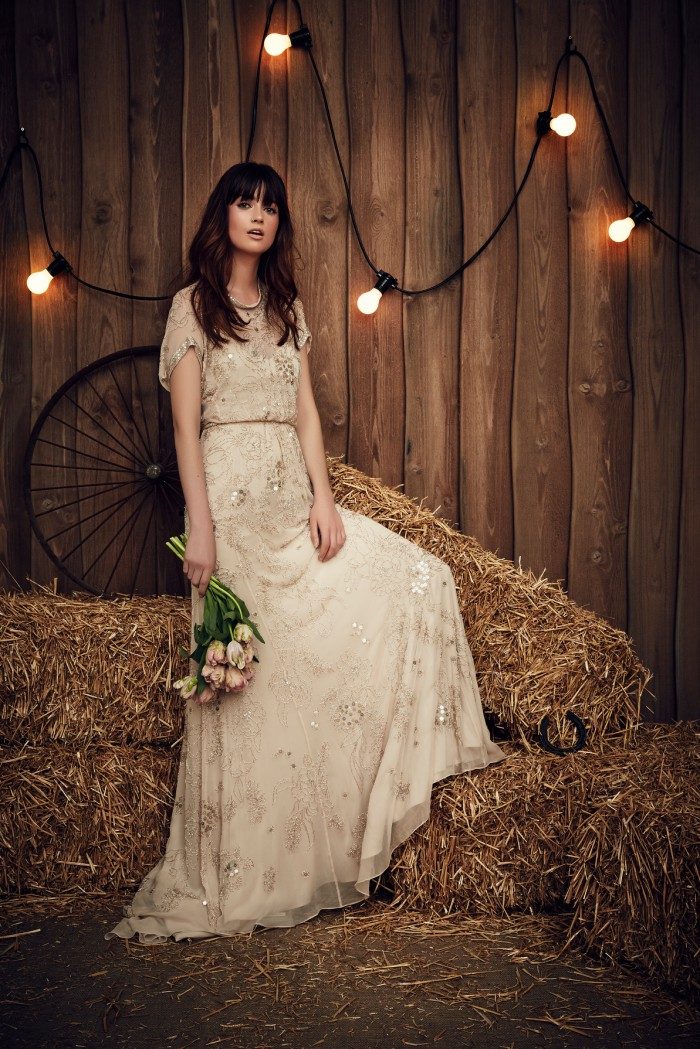 Faith (Barley)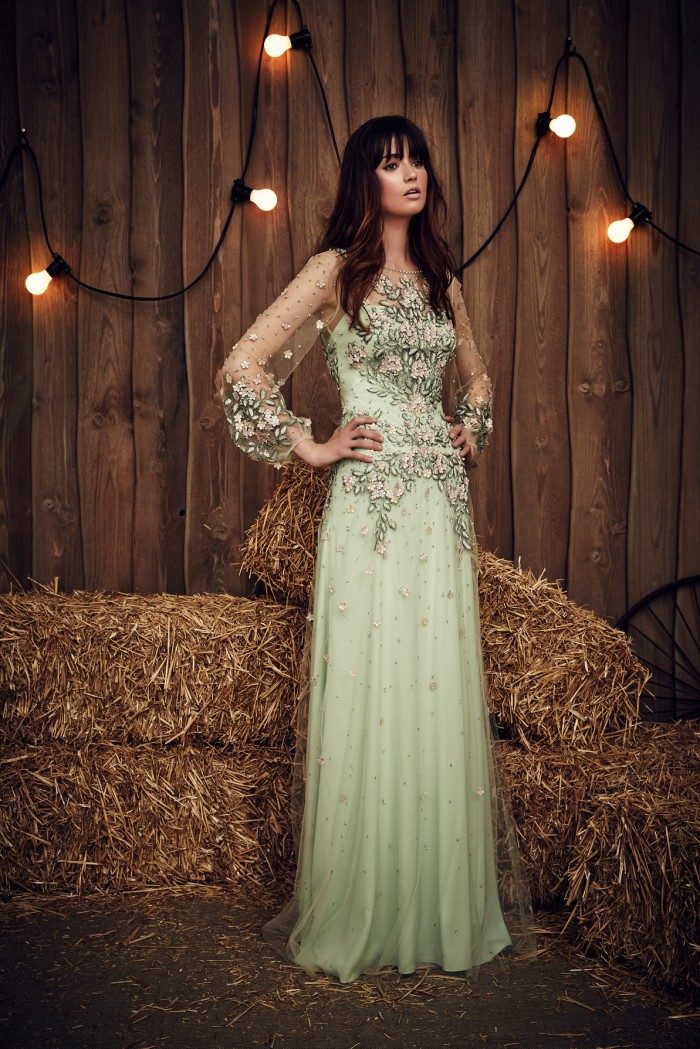 Apache (in Celedon, also comes in Ivory)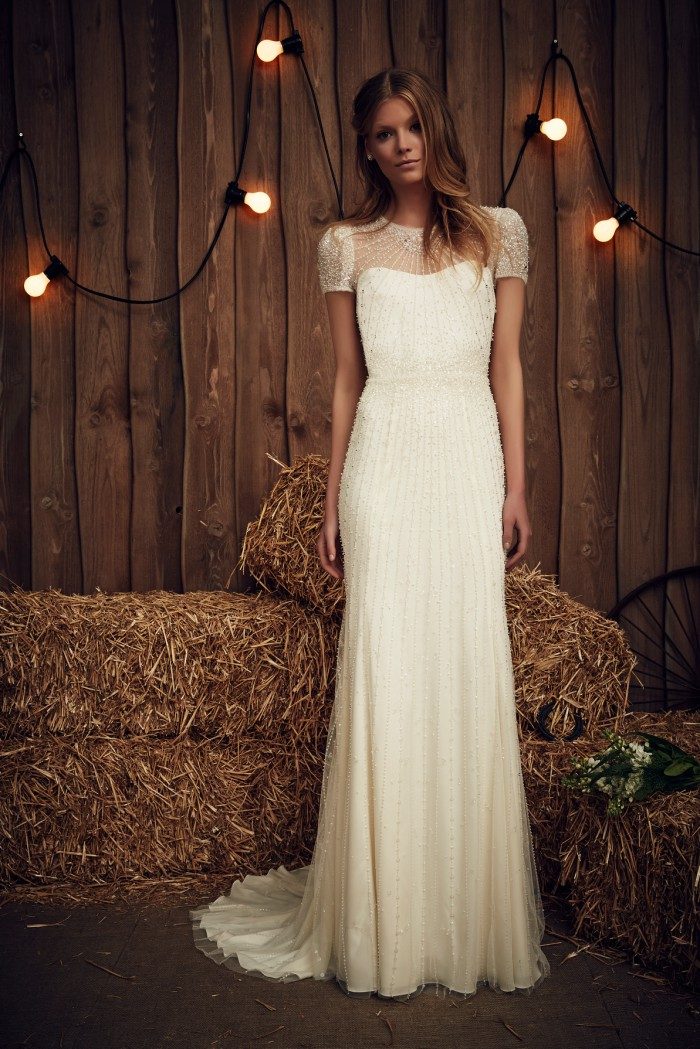 Dallas (Ivory)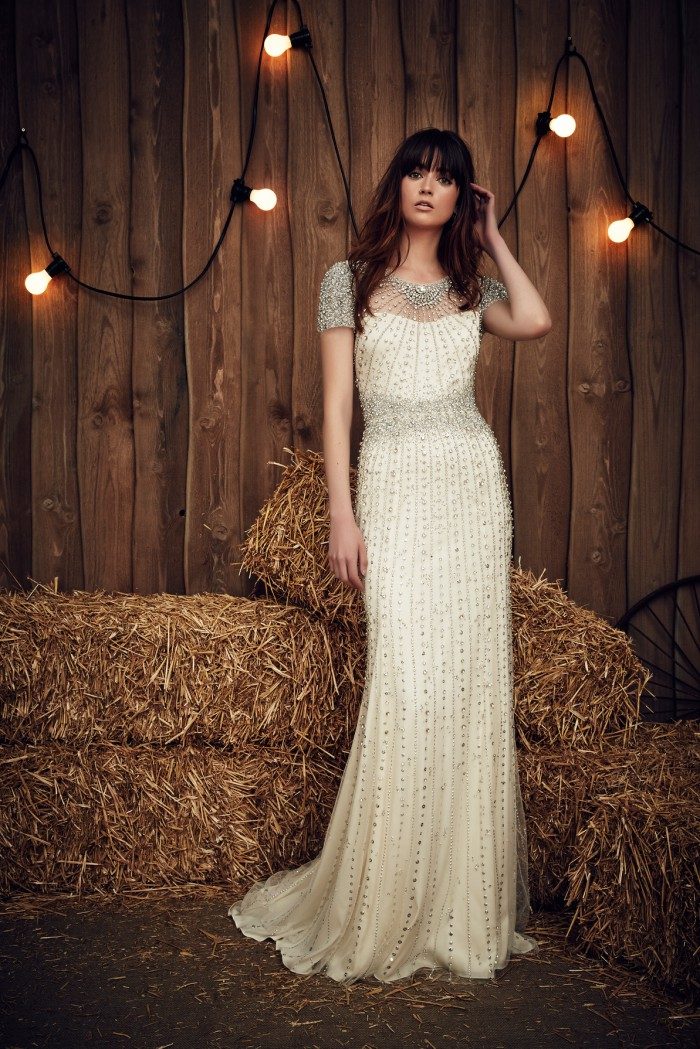 Dallas (Silver)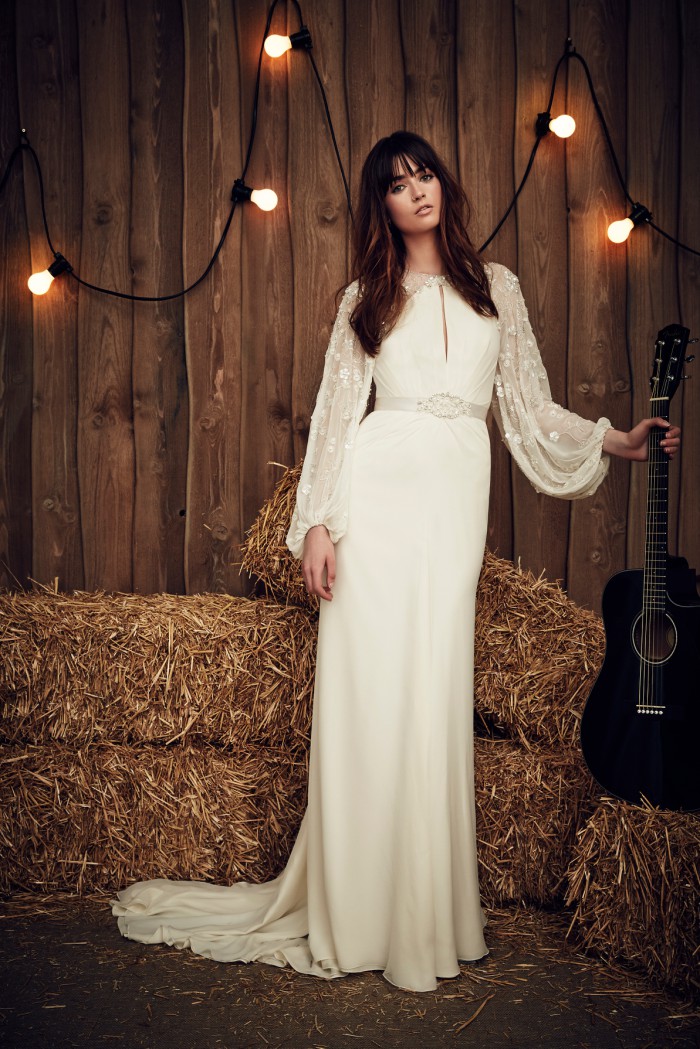 Heather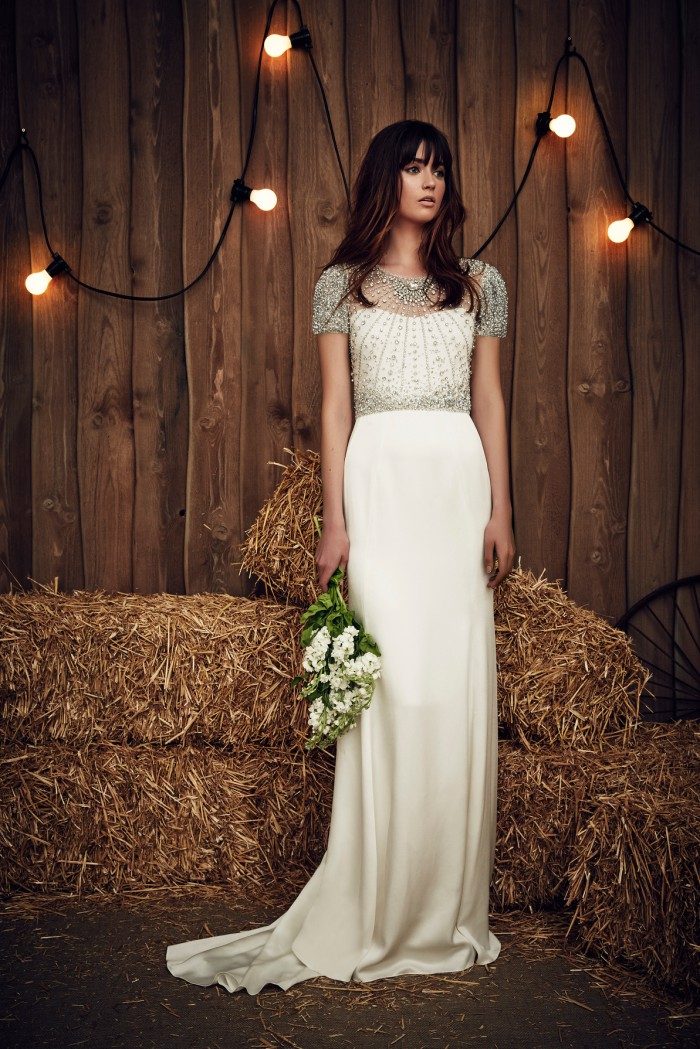 Carrie (Silver)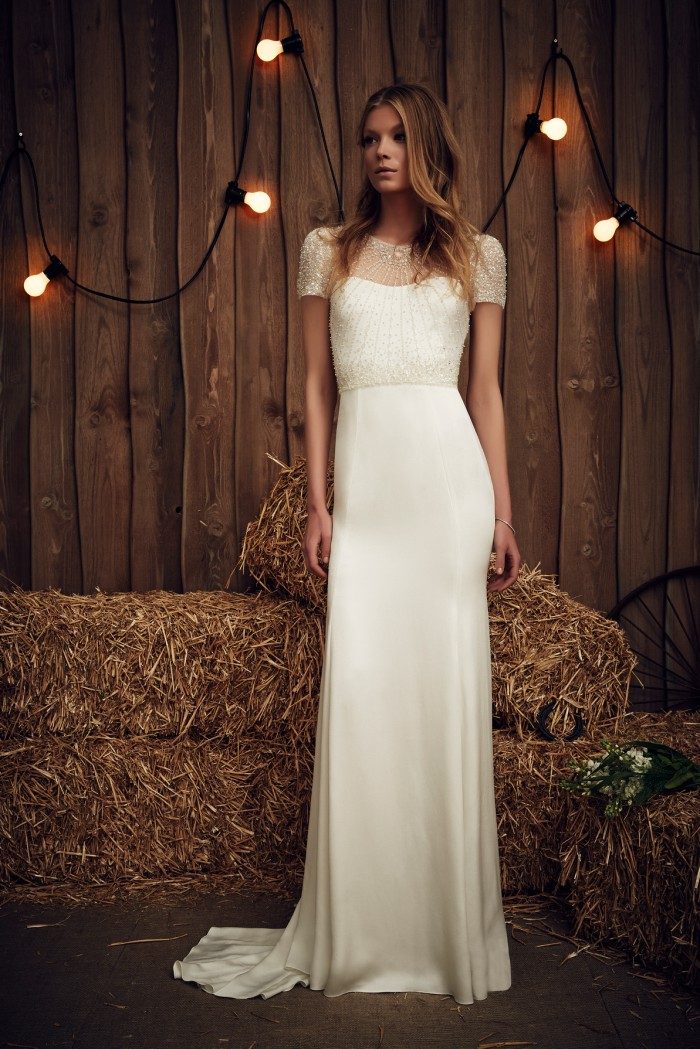 Carrie (Ivory)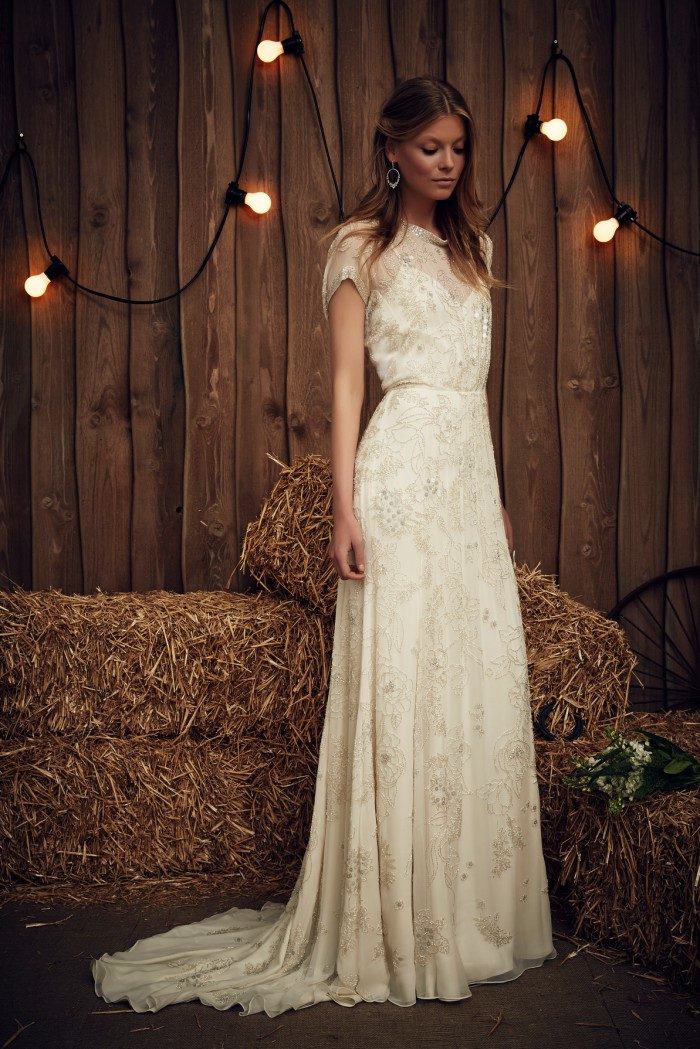 Blossom
For more information on Jenny Packham 2017 Bridal Collection for details on gowns and Jenny Packham Bridal stockists. www.jennypackham.com
More posts you might like:
Wedding Dresses by Jenny Packham
Top image details: Shot on location at a cowboy ranch by photographer Jane McLeish-Kelsey, the Jenny Packham 2017 Bridal Collection features model Caroline Corinth. Showcasing the Dixie gown.
The 2017 collection will be available Internationally from August, with many styles available in petite sizing.