Hayley Paige's Spring 2016 Collection gives us this stunning wedding gown!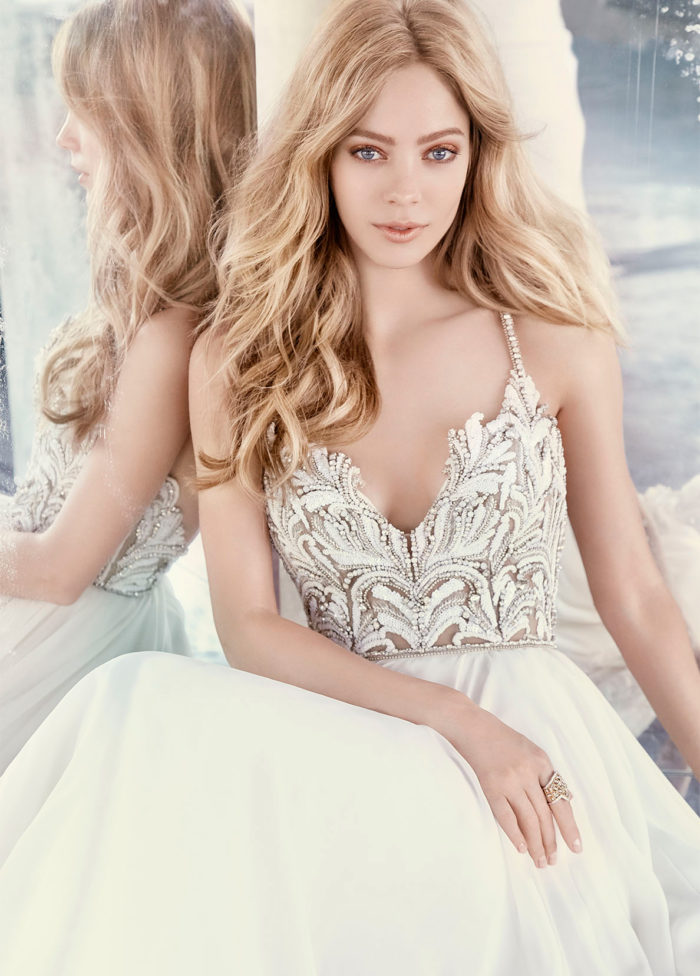 As a wedding blogger, I use the words 'stunning', 'spectacular', and 'dazzling' often , and this new wedding dress by Hayley Paige not only qualifies for all three of those superlatives, it nearly needs a whole new set of words invented to praise its beauty. It stopped me mid-scroll on Instagram the other day, which is why I've made it today's Wedding Dress of the Day.
Known for flirty, alluring, and exquisitely detailed gowns, the designs of Hayley Paige continually expand on what it means to create a dream wedding dress. This beaded bodice, embellished back , sweetly shaped bodice, and full chiffon skirt makes this a huge impression, and is a clear candidate for wedding dress of the day, year, or decade!  The rest of the Hayley Paige Spring 2016 Collection is just as breathtaking, and was just published this week. Steal a few minutes today to take a look at the whole collection and start daydreaming!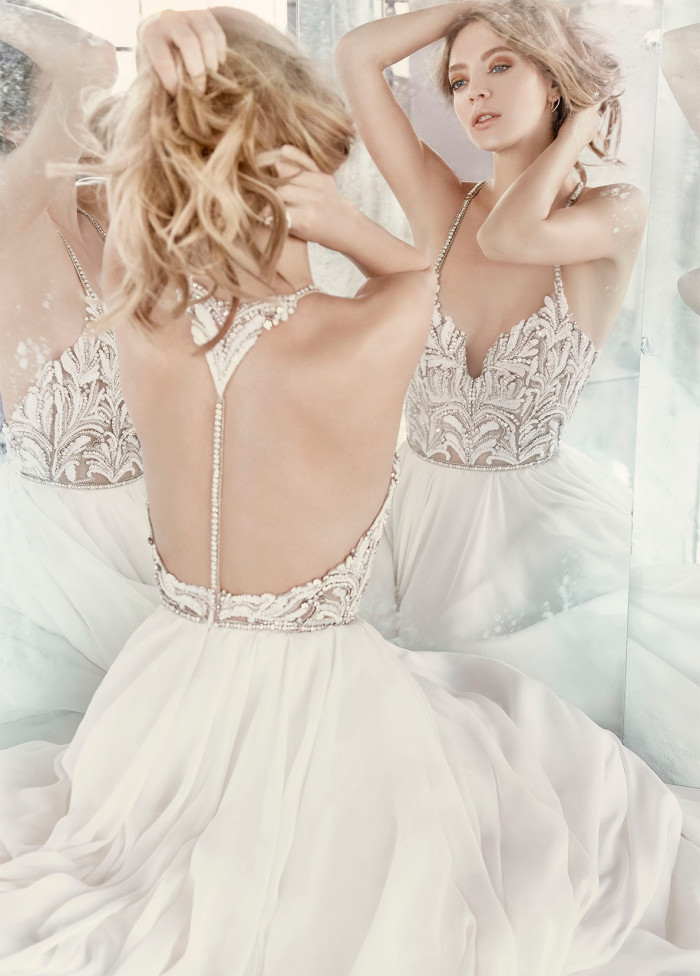 For more information, including where to find this gown at a bridal boutique nearest to you, please visit www.jlmcouture.com/Hayley-Paige
Also - great news! This dress is now available at selected in-store locations of Nordstrom's The Wedding Suite. Check the dress listing for more details including location and price!
Images are courtesy and copyright of JLM and Hayley Paige.
See more posts:
More Wedding Dresses of the Day
The 'Wear it With' shop section uses sponsored links.