Shoulder Jewelry and Shoulder Accessories for Weddings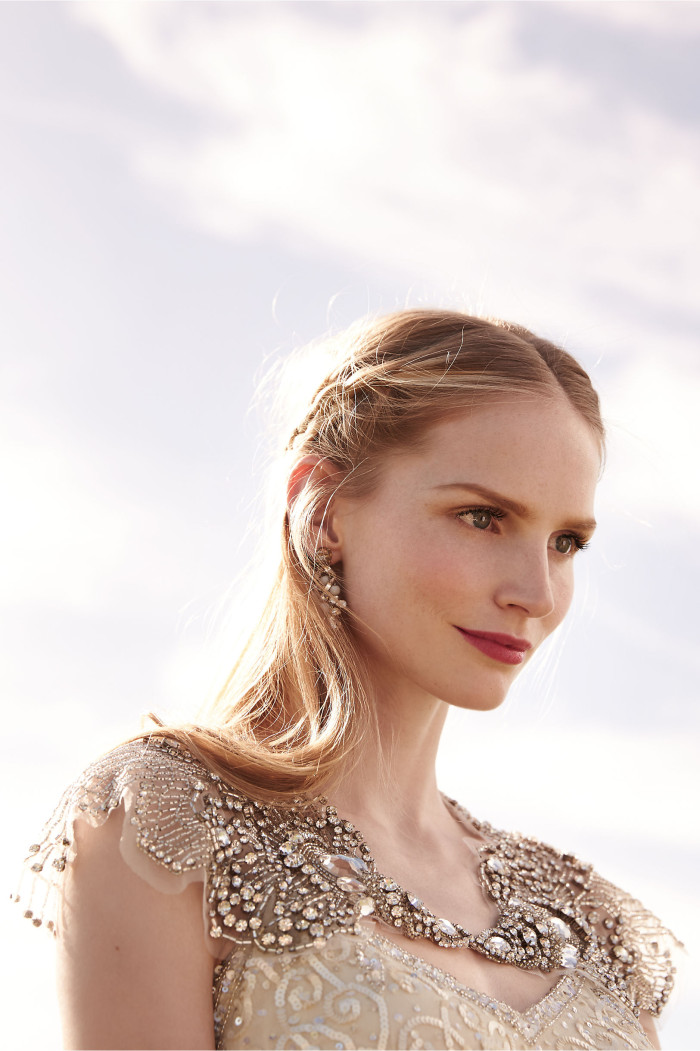 Sponsored shopping links from our affiliate partners in are linked in italics found in the shop details in this post.
There are many ways to accessorize a strapless wedding dress – and one of the most unique and opulent ways I've seen is with a shoulder necklace, shoulder jewelry, or an embellished capelet or drape. Much like the fantastic toppers and add-on options we're seeing bridal gowns which allow you to have several looks with just one new accessory, these statement makers add ornamentation and act as a necklace and some also act as a bit of coverage sleeve in one striking piece. One below even becomes a back necklace, another beautiful and unique way to add a little something new to an otherwise simple wedding gown. Truly, they are unique pieces that will leave a lasting impression.
Here are some of the most elegant examples of bridal shoulder jewelry I've found in my recent searches.  You'll also find so many great artisans on Etsy making these shoulder necklaces, so have a look and find one that perfectly suits your personal style.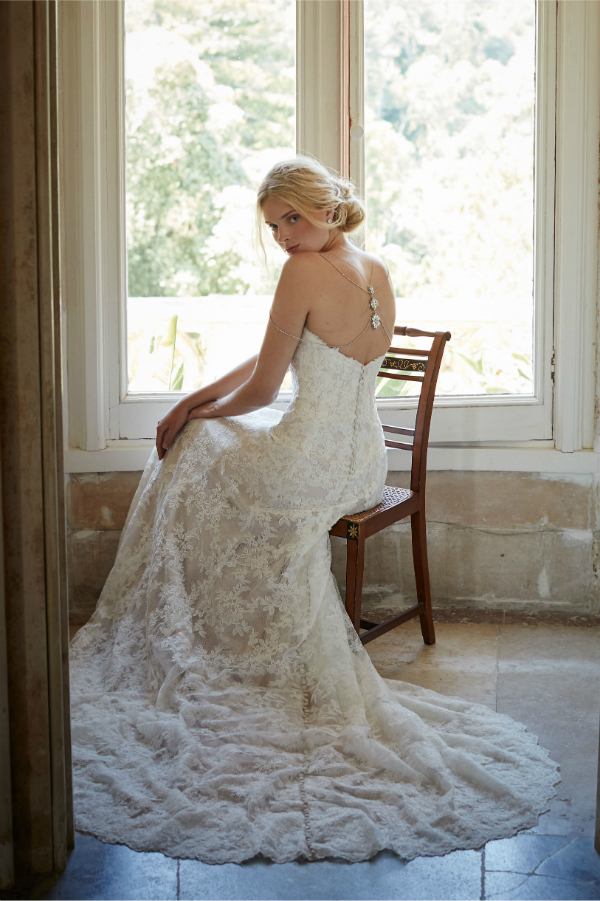 Shoulder necklace with back detail, the Nika Necklace from BHLDN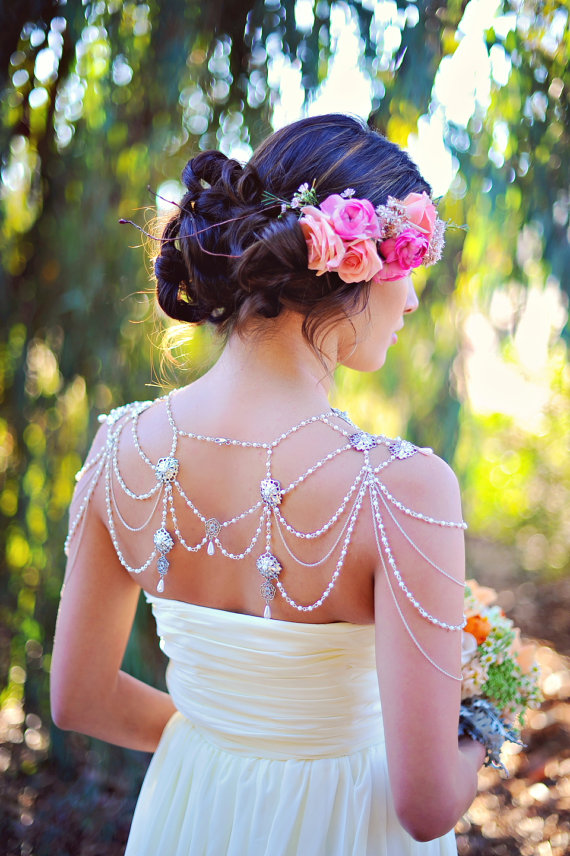 Bridal shoulder chain made by The Little White Dress on Etsy. Photography by Arina Photography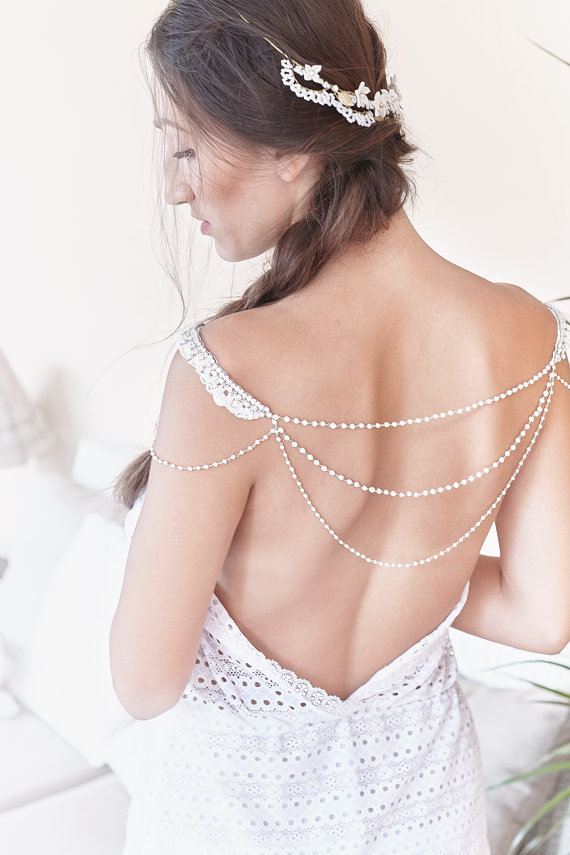 Sofia Necklace by Cherry Twigs on Etsy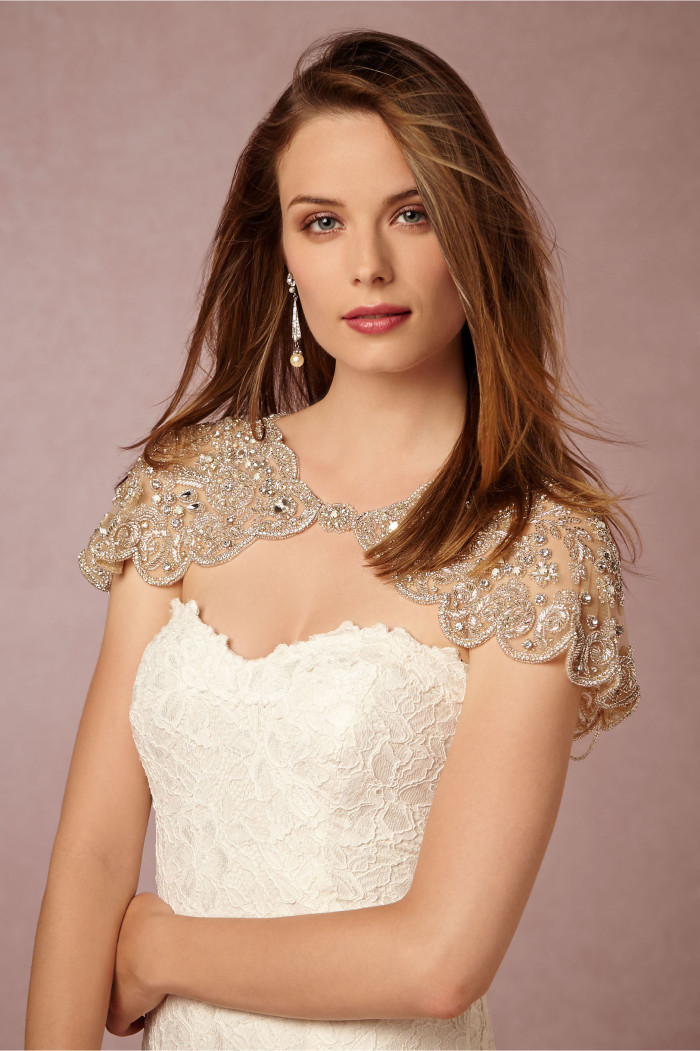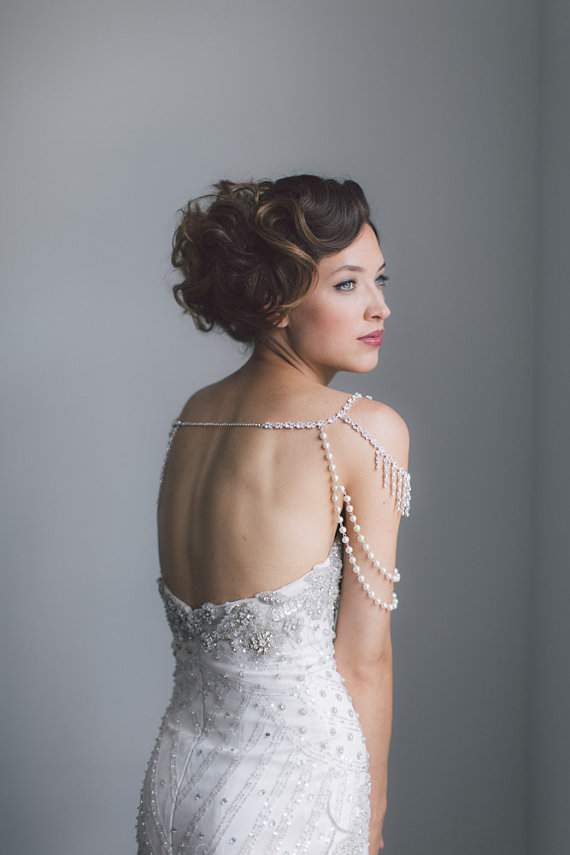 Hera Shoulder Chain by OffWhite Studio on Etsy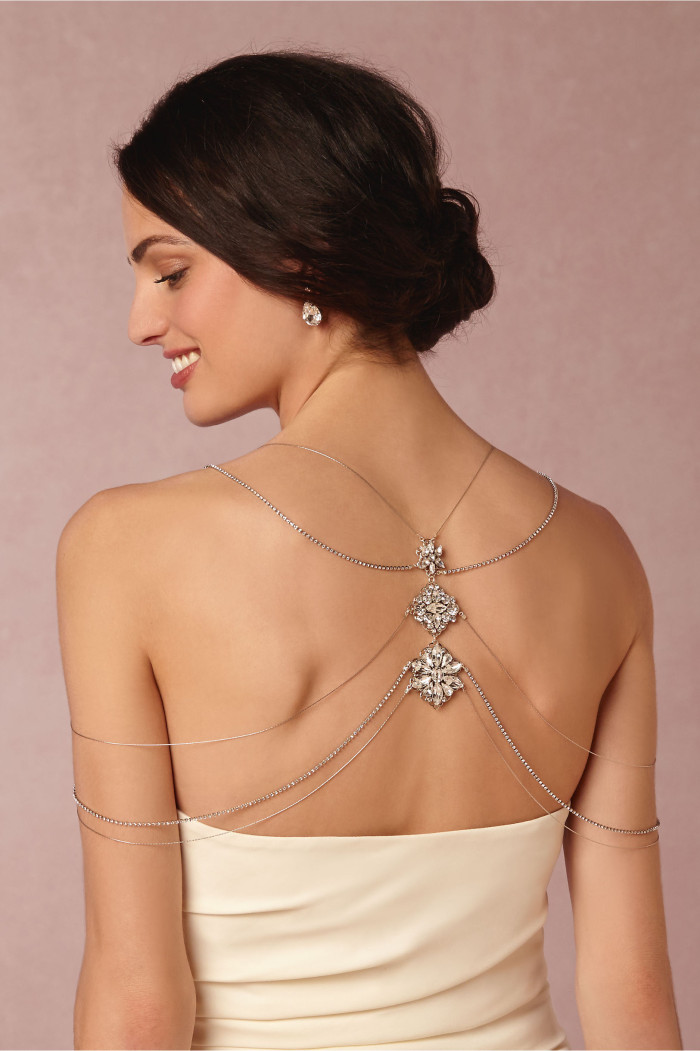 back detail, the Nika Necklace from BHLDN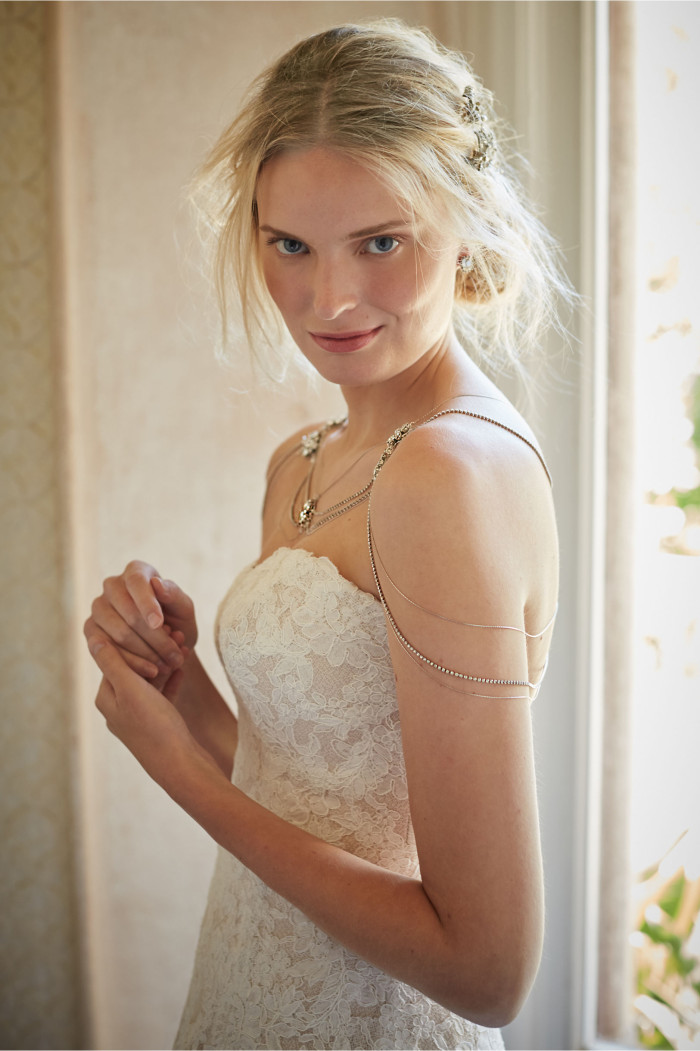 side and front detail, the Nika Necklace from BHLDN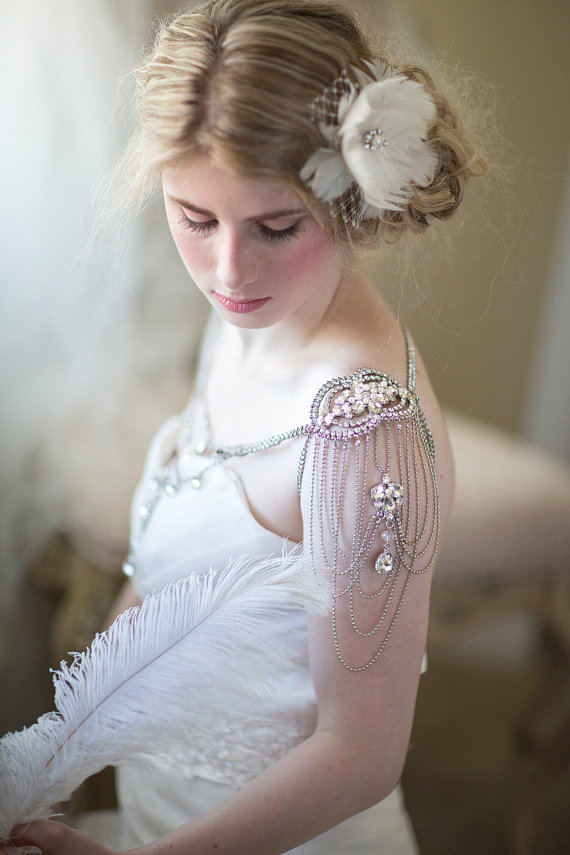 Bridal shoulder chain from Powder Blue Bijoux on Etsy image by MaruPhoto.ca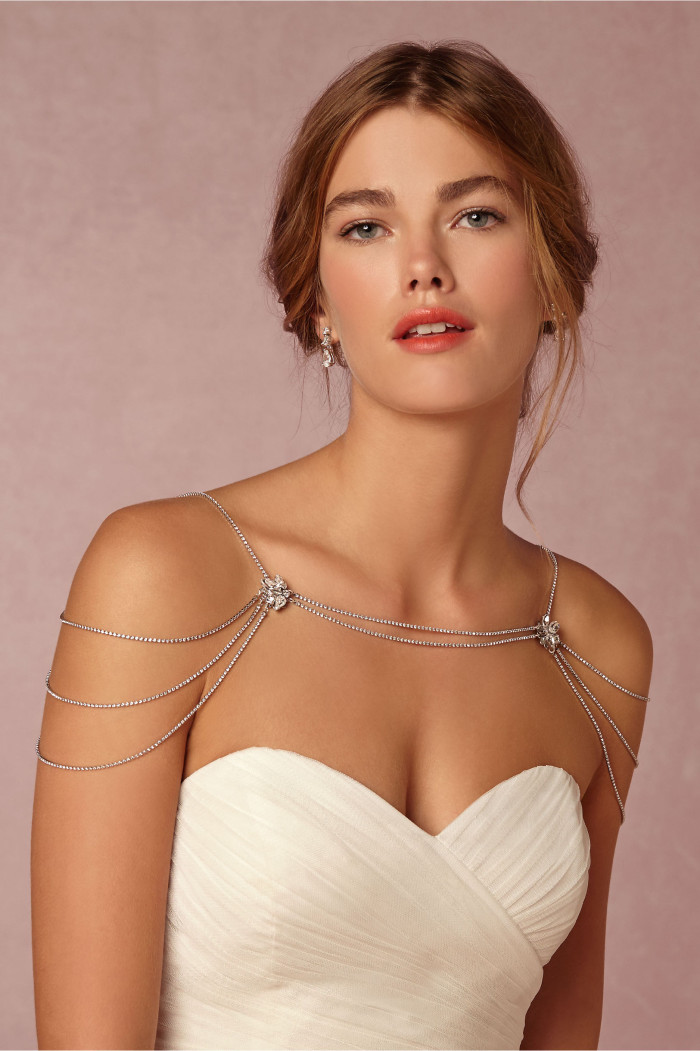 Reina Shoulder Necklace from BHLDN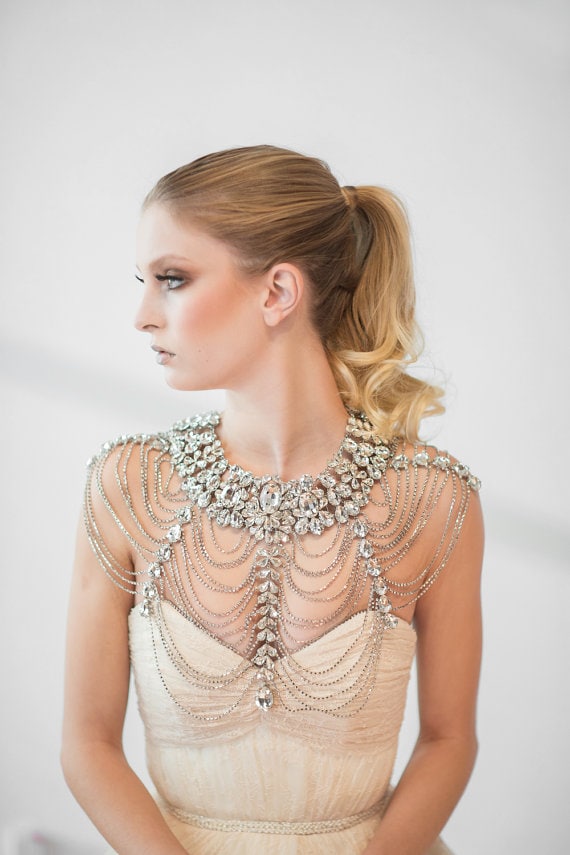 Crystal bridal shoulder necklace by Powder Blue Bijoux on Etsy. Photo by Maru Photography. Gown by Truvelle.
Links underlined and in italics throughout this post and images in the shop section are from our affiliate retail partners and sponsors, meaning that this blog may earn a small referral commission if a qualified sale is made.  Happy shopping!
All images are courtesy and copyright their respective shops, and may not be reproduced without direct permission from the owner.