Bridal robes are pretty - and necessary - coverups for getting ready on your wedding day!
This bridal robe post uses affiliate links to our retail partners and sponsors where noted in italics.
Bridal Robes For Weddings

Some of the most fun memories of your wedding day can happen from the time spent before the ceremony, getting ready with your bridal party and friends for the celebration ahead. If you think about it, it only makes sense to wear a pretty robe while having your hair and makeup done, not only because you don't want to have to fuss with taking something off over your head once the makeup and hair is set, but also to be ready to socialize and to be camera-ready. With deliveries coming and going and multiple cameras capturing the moments for Instagram and for your wedding album, being prettily covered up isn't just a nice idea, it's nearly a necessity!
Pretty Robes for your Wedding Day
For the bridesmaids, there are so many beautiful robe options -- which we'll cover in another post, but we especially love Plum Pretty Sugar because they offer beautiful sets for the entire wedding party in the prettiest colors. Brides aren't limited to white robes, but if that's your preference, there are so many special lacy white robes to choose from, or prettily detailed getting ready bridal robes in white and light gold and floral shades. We think these picks make for stand-up cover-ups, from the wedding day getting ready session, throughout the honeymoon, forever after for your newlywed morning routines!
More Robes We Love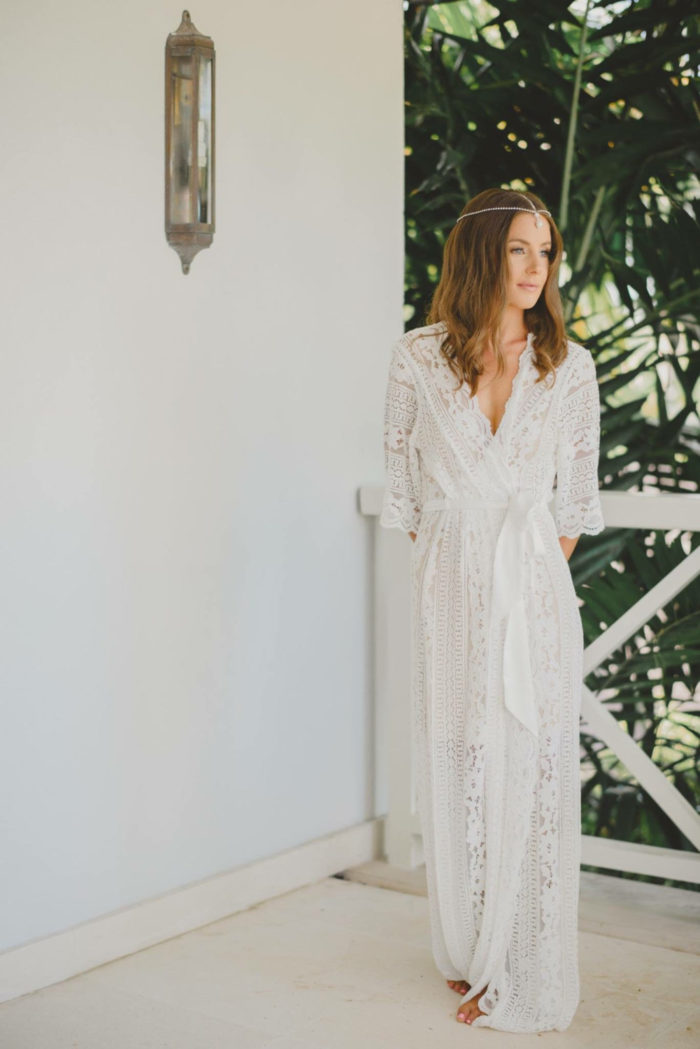 Maxi Length Bridal Robe from LeRose Gifts on Etsy
Texas Kimono from Show Me Your Mumu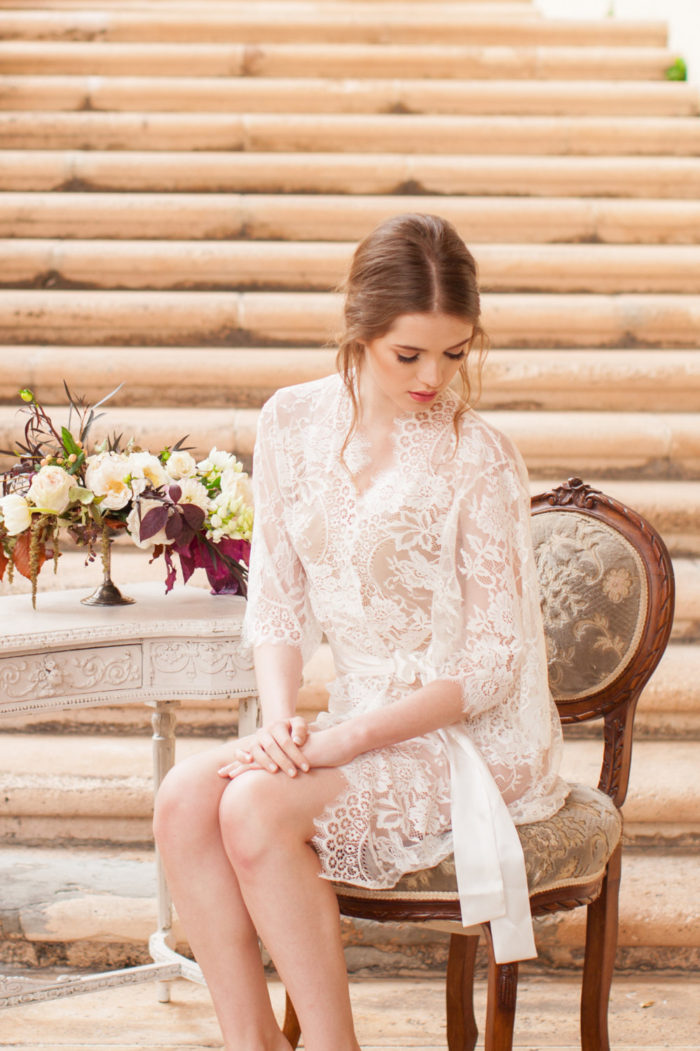 Swan Queen Lace Robe in Ivory by Girl and a Serious Dream on Etsy Image by Michelle March Photography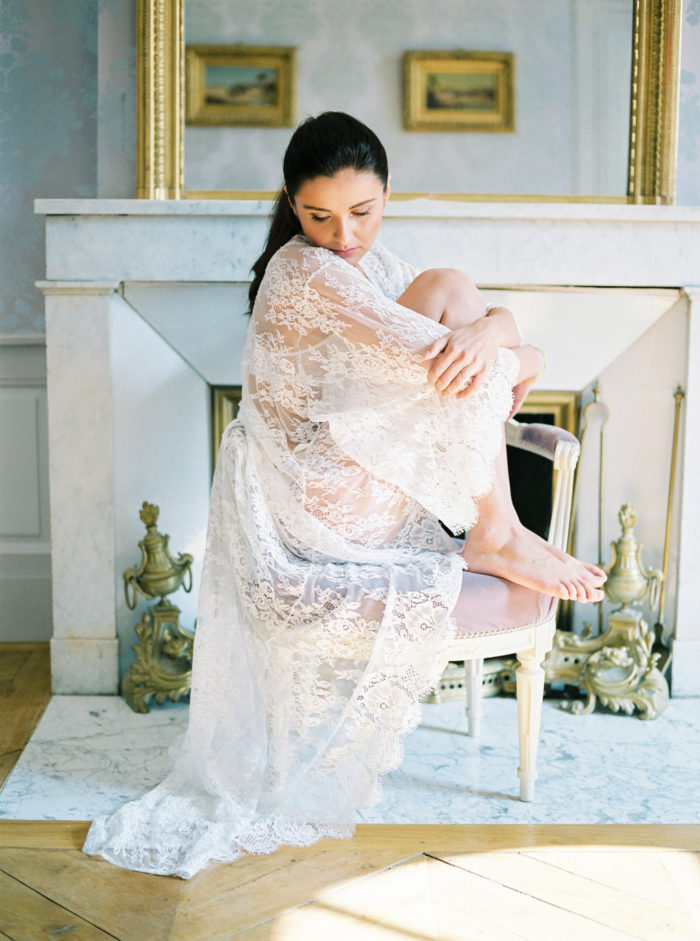 Maria Long Lace Robe by mespetitesdentelles on Etsy
Photo by Celine Chhuon
Shopping sources in 'Shop the Look' sections and links in italics denote sponsored affiliate links, which mean we may earn a small commission on qualified sales to support this blog.