BHLDN's latest wedding dress collection takes the free-spirited laid-back bohemian style and elevates it with embroidered details, lace styles and modern shapes. BHLDN is a sponsor of Dress for the Wedding. This post uses sponsored affiliate links where noted in italics.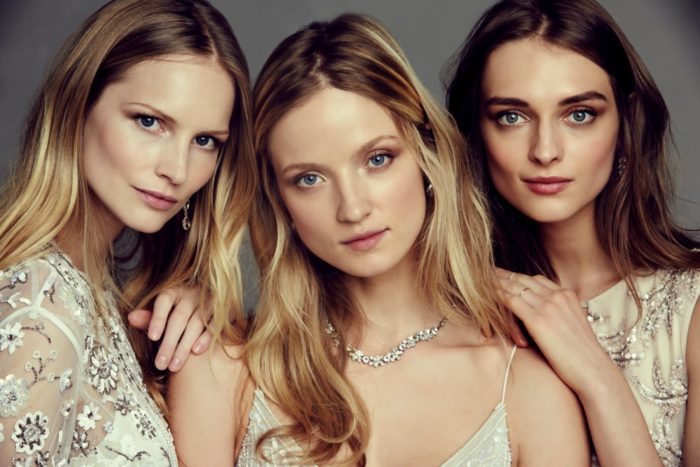 We can always count on BHLDN 's highly curated collection of wedding dresses to bring the best of a certain wedding trend. The latest capsule collection from BHLDN reveals easy, and polished --yet unconventional-- stylings of the bohemian bridal look. Whether you choose a full-length gown, or build your own style from bridal separates in corsets and long skirts, this newest collection of wedding dresses from BHLDN is sure to speak to the original spirit in you! We're pleased to share this look at some of the new gowns with you!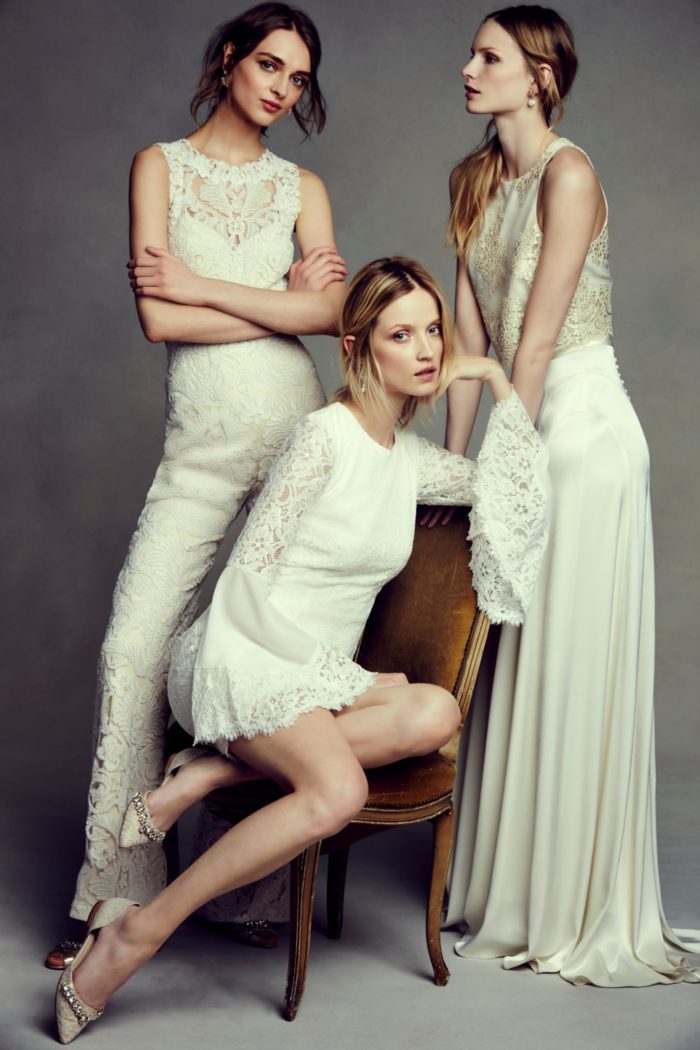 Lace Jumpsuit: Coral Jumpsuit | Short bell-sleeved dress: 'Solene' Dress | Bridal separates: Bea Top and Delia Maxi Skirt
From BHLDN, the inspiration for these bohemian wedding dresses and bridal separates is described as," Luxe textiles and intricate details abound in the multi-model, editorial-inspired shoot by Mark Abrahams..."
As seen here, the shoot features these fresh elements in high detail showing off the very best of the collection. Highlights include: the " show-stopping Tabitha Gown ... the glittering Gianna Gown by Etoile, along with reception styles such as the embroidered Hazel Dress by Aidan Mattox "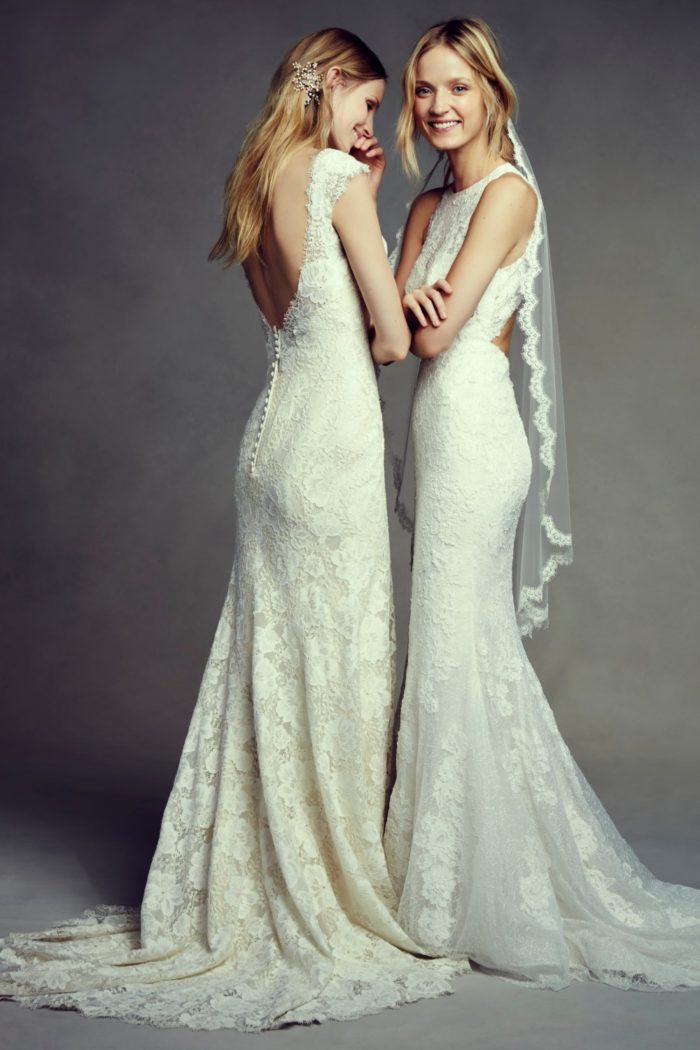 The Amalia Gown and the Jensen Gown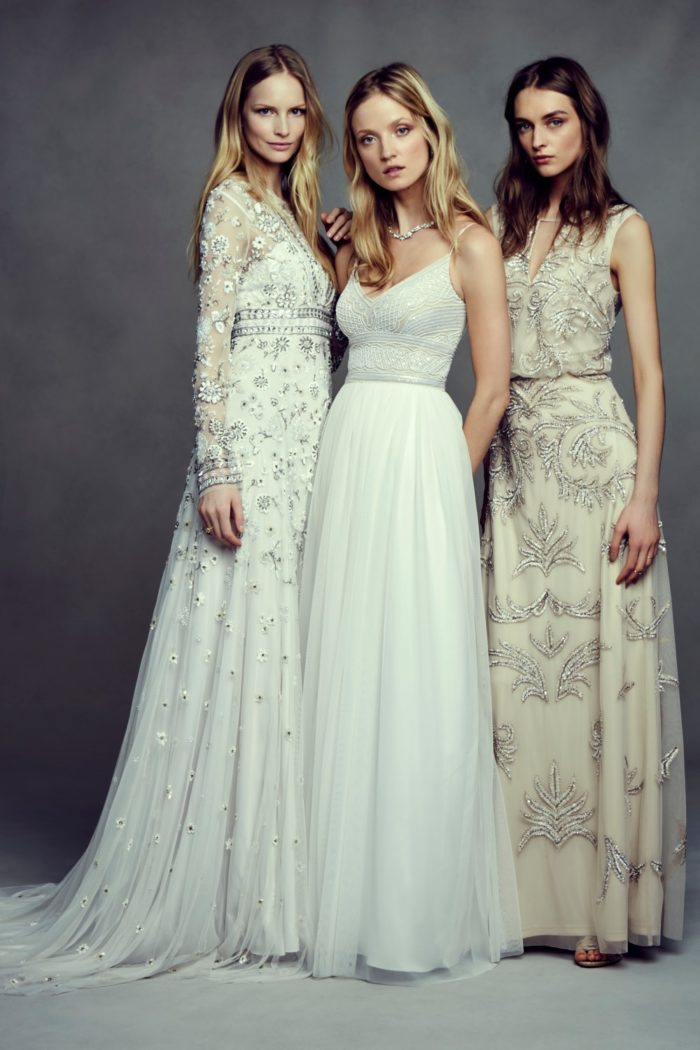 The Tabitha Gown | The Naya Dress | The Hazel Dress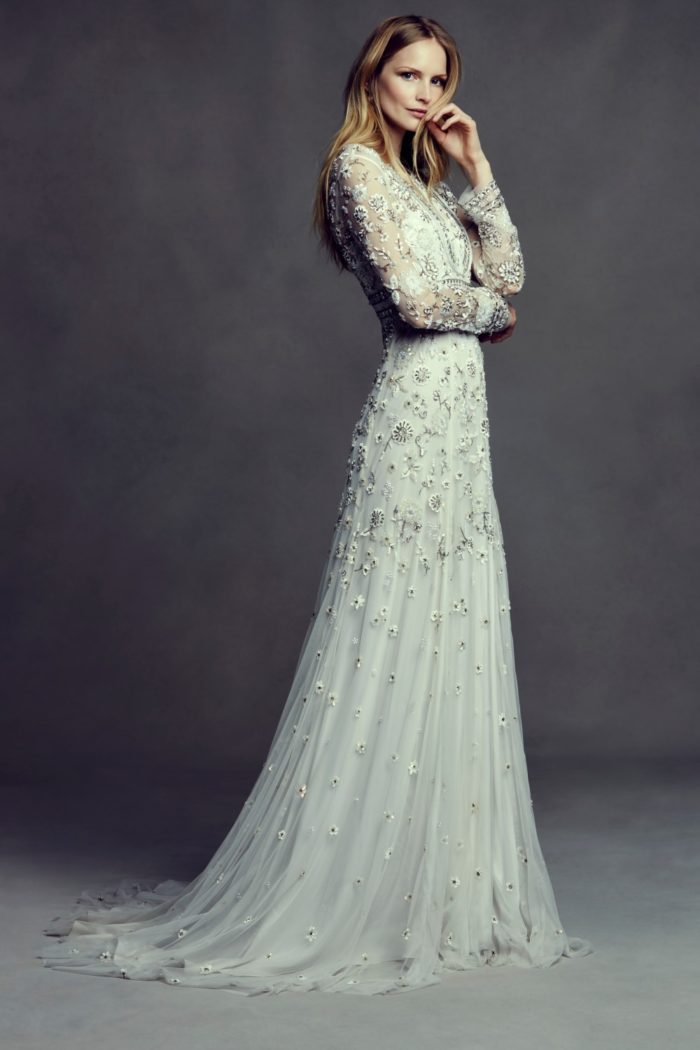 The Tabitha Gown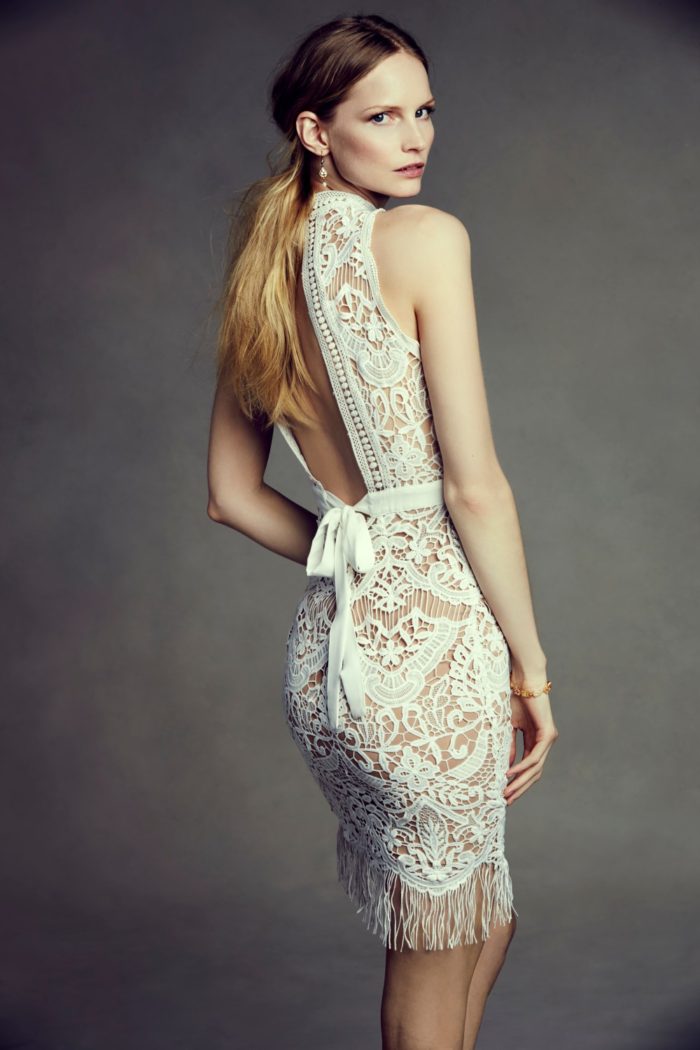 The Bailey Dress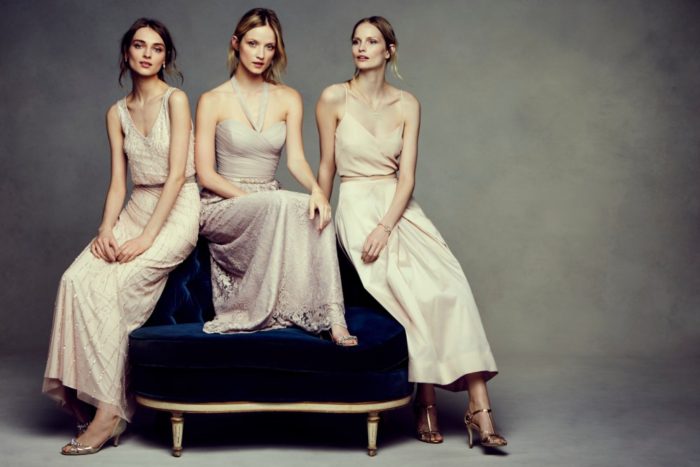 New looks are in for bridesmaids as well.
The Brooklyn Dress | Korinna Top and Jemima Skirt | Liv Cami and Salene Skirt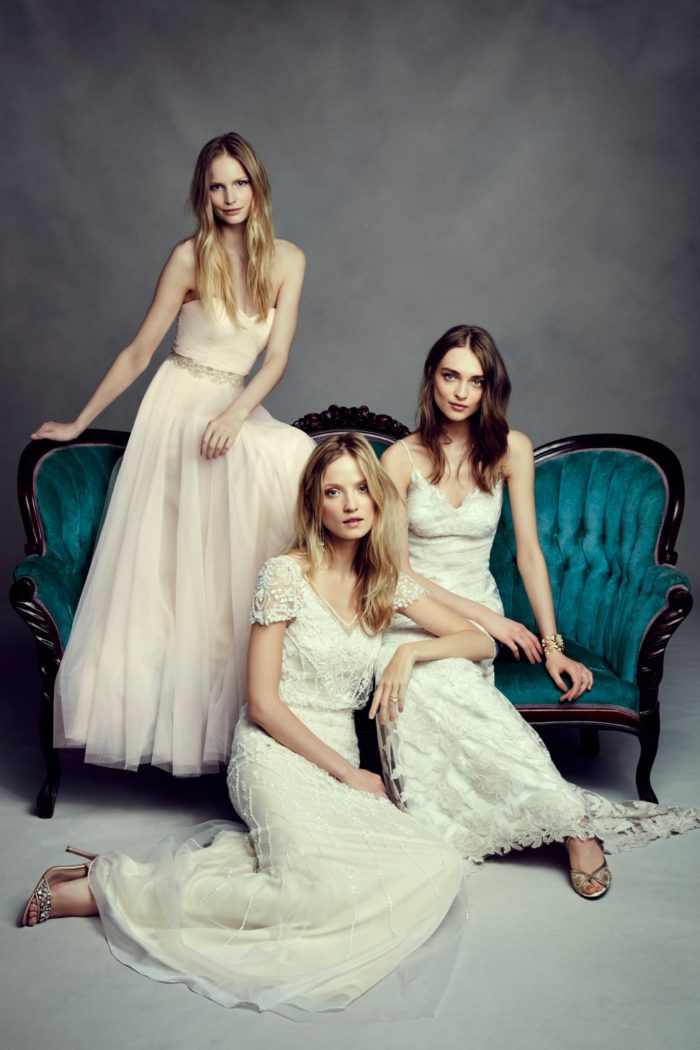 And more delightful wedding gowns!
Blush wedding dress: The Calla Gown | Short sleeve beaded wedding dress: The Aurora Gown | Slip style spaghetti strap lace floral wedding dress: The Montana Gown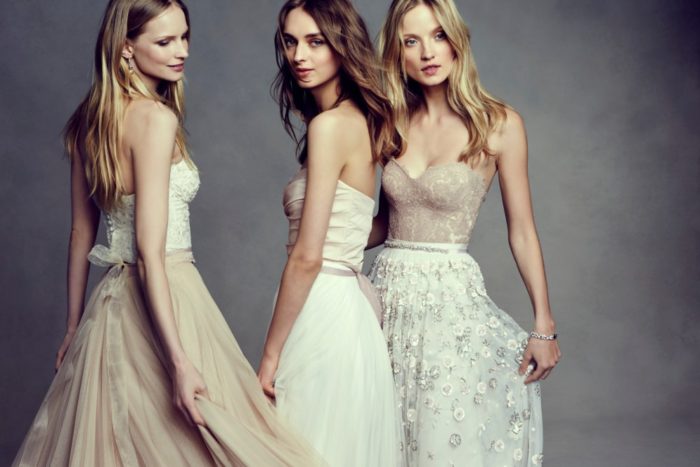 Make your own style with these bridal separates: Faymi Corset with the Ahsan Skirt | Salene Taffeta Corset with the Amora Skirt | Carina Corset with the Maisey Skirt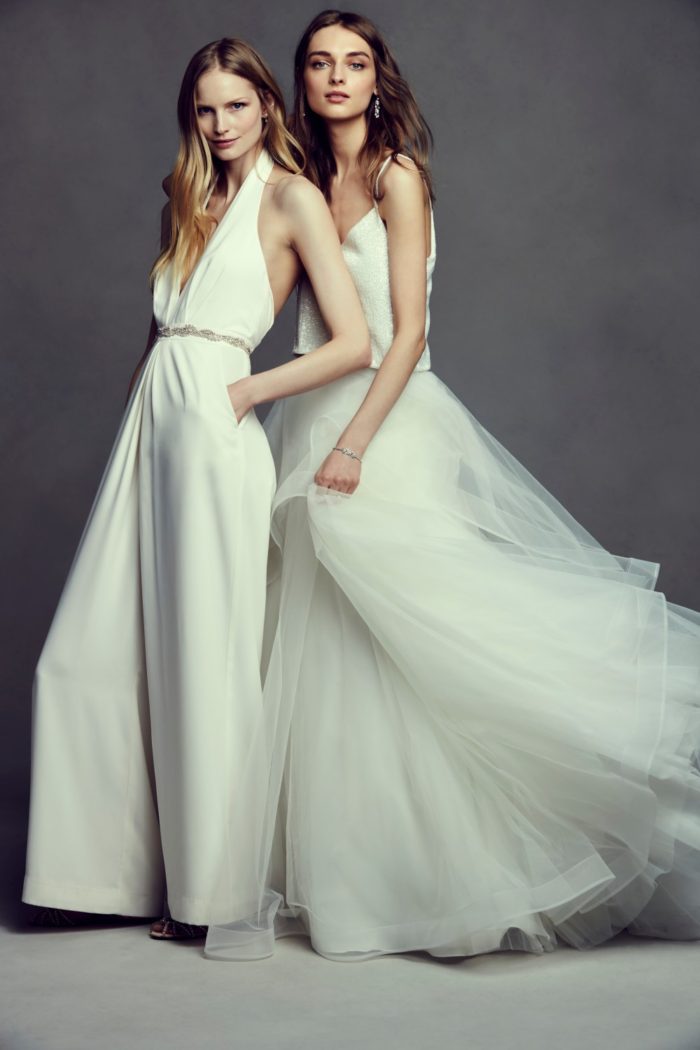 Or opt for a pantsuit or other separates. Mara Jumpsuit | Francine Top and Almira Skirt
BHLDN is a sponsor of Dress for the Wedding, and this post uses affiliate links.
See more BHLDN picks for Bridesmaid Dresses, and Mother of the Bride Dresses.