Yellow and Peach Wedding Style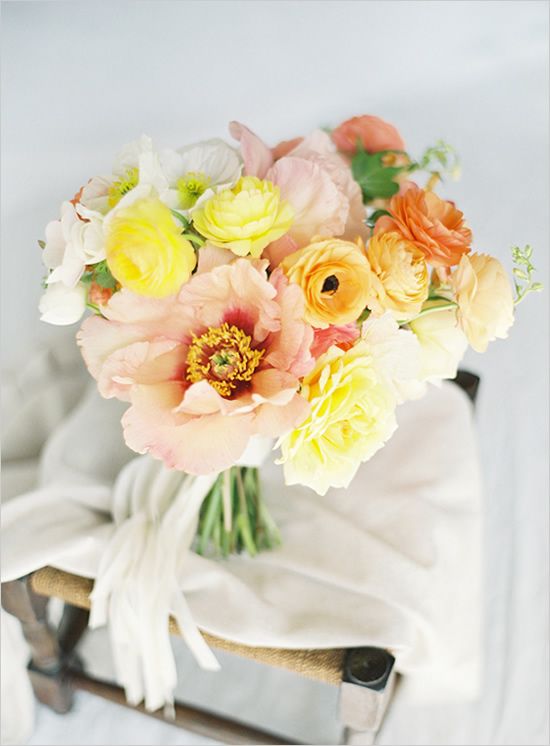 Wedding Bouquet Image via Wedding Chicks Designed by McKenzie Powell Designs Photography by Bryce Covey
It seems like I'll be saying this for the full 6 more weeks of winter we're slated for, but spring can't come soon enough for me! I absolutely had to add some sunny, spring-like color to today's style idea.  I was inspired and rejuvinated by the shades in this bouquet by McKenzie Powell Designs that I found on Wedding Chicks. The shades of yellow and peach from this bouquet look like sunshine itself on a warm spring day.  These citrus-y tropical colors were the perfect inspiration for today's  sunny style idea.
Yellow Bridesmaid Dress with Peach Accessories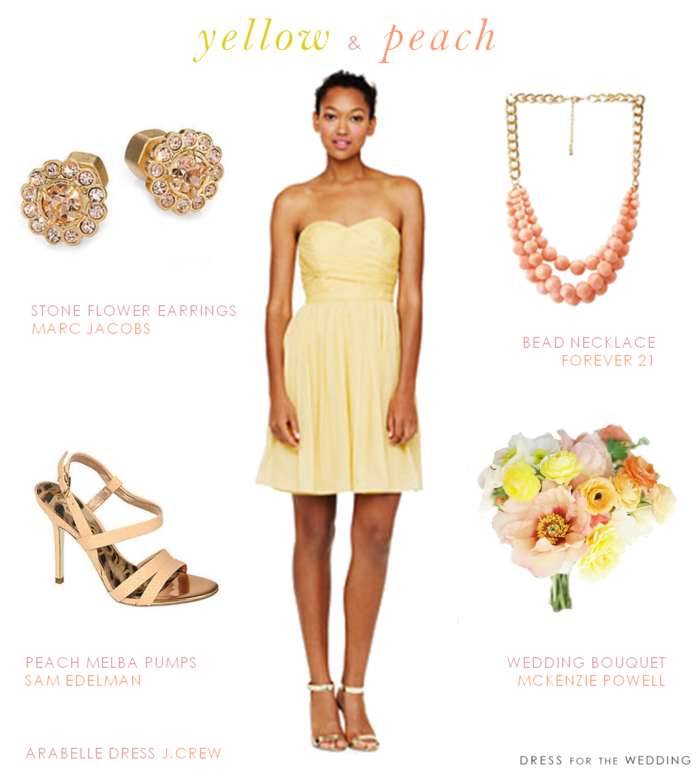 Arabelle Dress in Silk Chiffon in Parisian Yellow from J.Crew /Marc by Marc Jacobs Stone Flower Earrings /Striking Multi-Bead Necklace by Forever 21 /Wedding Bouquet Image via Wedding Chicks Designed by McKenzie Powell Designs Photography by Bryce Covey
If you're thinking of a yellow bridesmaid dress, there's no surer way to warm up pale yellow than with a little pink and peach.  Can't you see this color combination for a spring or summer wedding party, or for a tropical beach wedding? These pastels look like the walking version of a fruity drink or a bowl of sorbet. My fingers are crossed that we'll all be wearing these light fabrics and pastel shades sooner than later. For those of you planning spring and summer weddings put the delicious colors of yellow and peach on the list of colors to consider!
See more yellow dress posts and the yellow bridesmaid dress shop!