The latest wedding dresses by Kelly Faetanini are absolutely regal and elegant! You'll truly feel like royalty in one of these bridal gowns.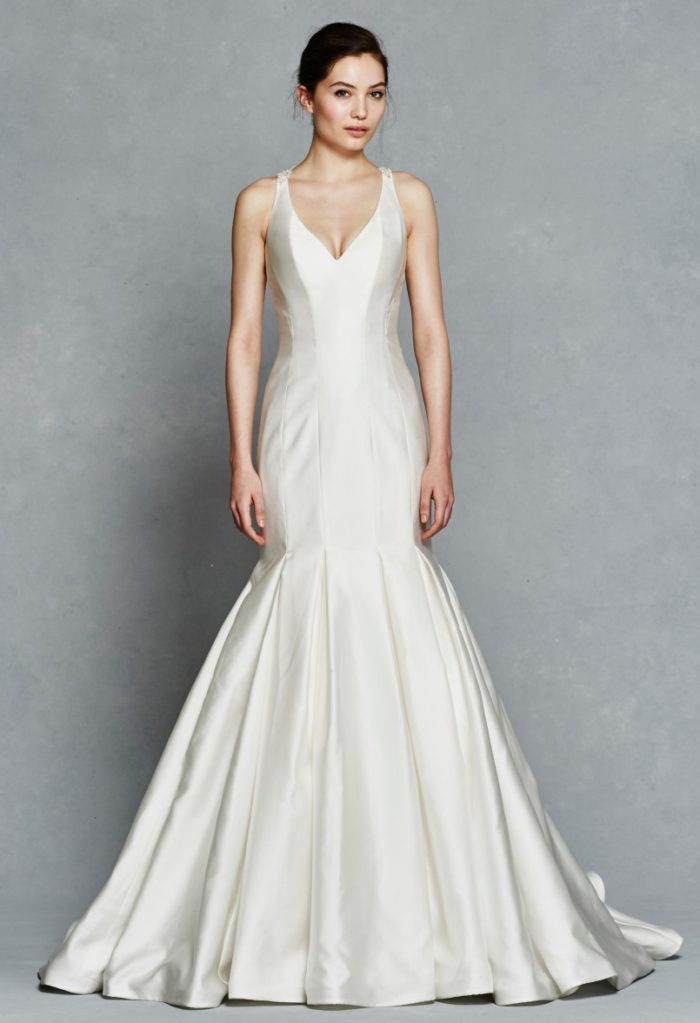 Priscilla by Kelly Faetanini
The Kelly Faetanini collection has been one of our favorite bridal collections to share with our readers for some time, and, with the decadent touches on each gown in this latest collection for Spring 2017, we're especially excited to show this one off. We think it is the designer's most opulent array of wedding dresses to date!
Kelly Faetanini wedding dresses have always hinted at majestic style, but with a modern twist, and classic details. The Spring 2017 Kelly Faetanini bridal collection, breaks with tradition a bit and goes grand! It is full of undeniably ornate touches, from gold wedding dresses with gilt-edged lace edges and overlays, blush bridal gowns with substantial ballgown silhouettes, and trains done in a sweeping scale. This spring 2017 designer wedding dress collection is aptly described by the design house as being, "Distinguished, elegant and imperial." These resplendent gowns were "inspired by the influence, notoriety and fame of the 18th Century Victorian era. Gold accents representing prestige and delicate lace embody the respectable nature of its time."
Thanks to these ornate and refined touches, it is not hard to imagine that these gowns would be for any bride who is seeking a gown that has a nod to a grander time, and brings this courtly grace to a modern translation. These gowns stand out and enchant, and we're sure you'll find several to yearn for and wish for your own.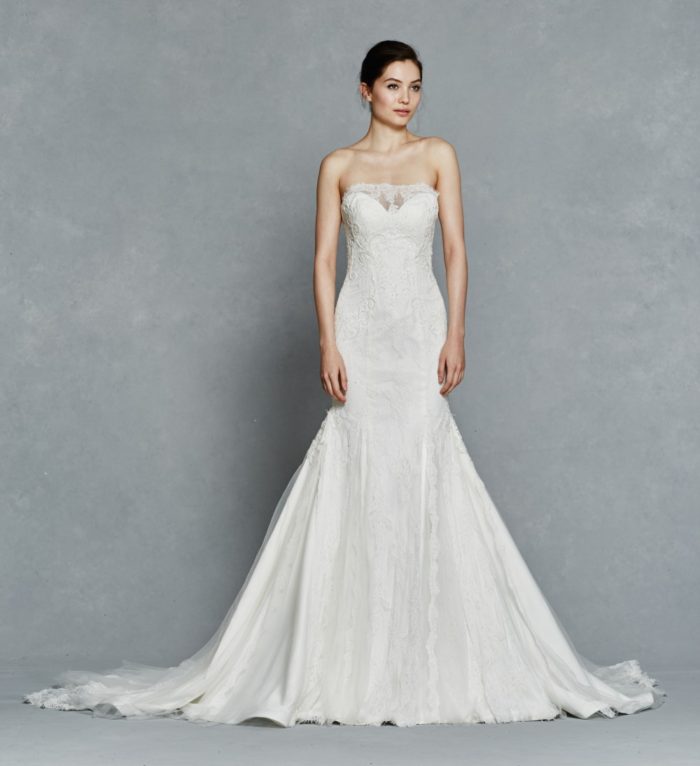 Lavinia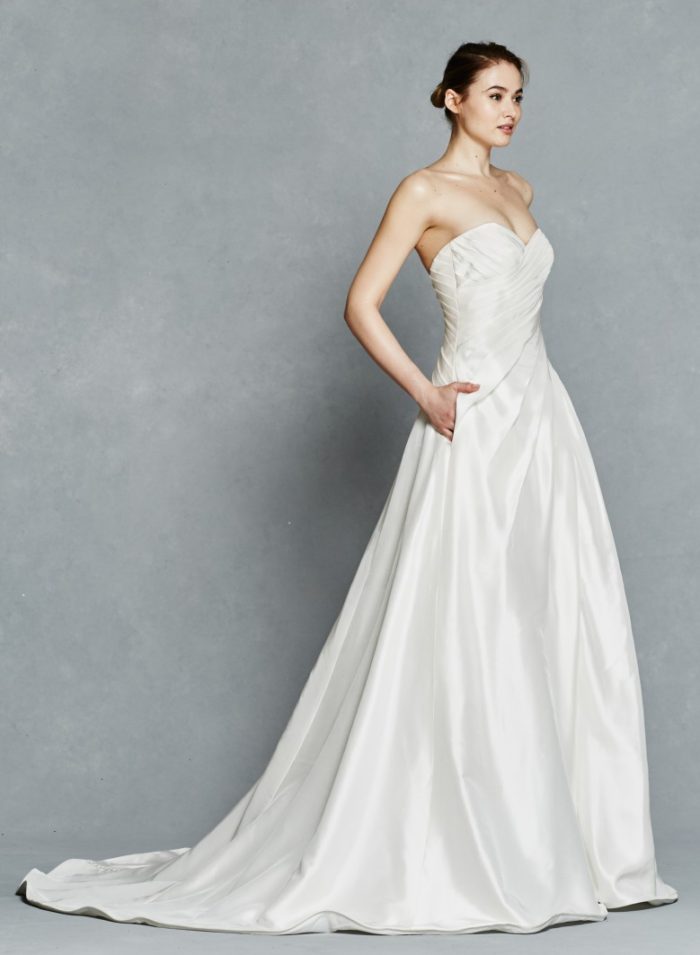 Violet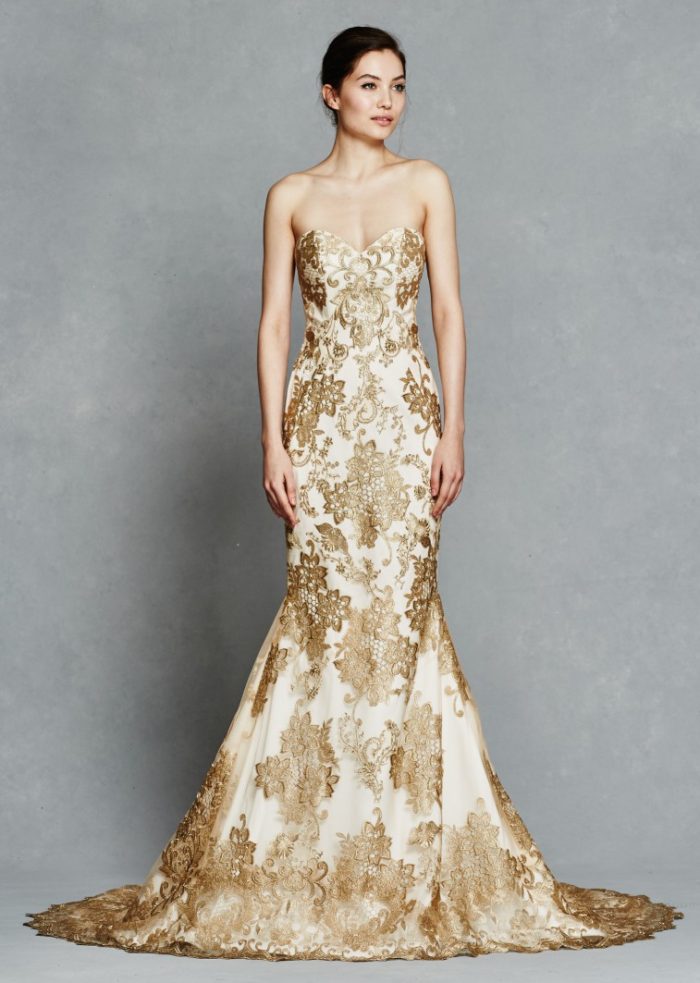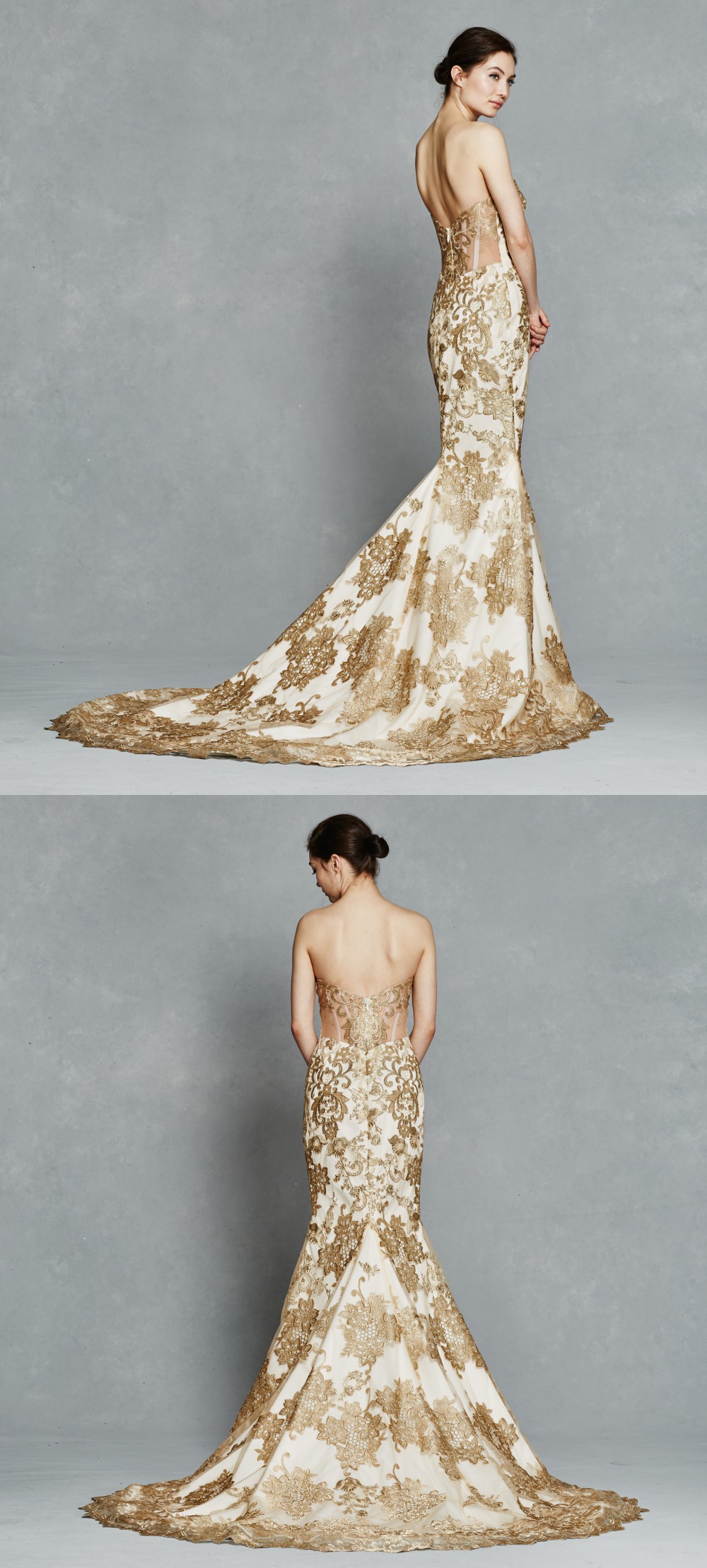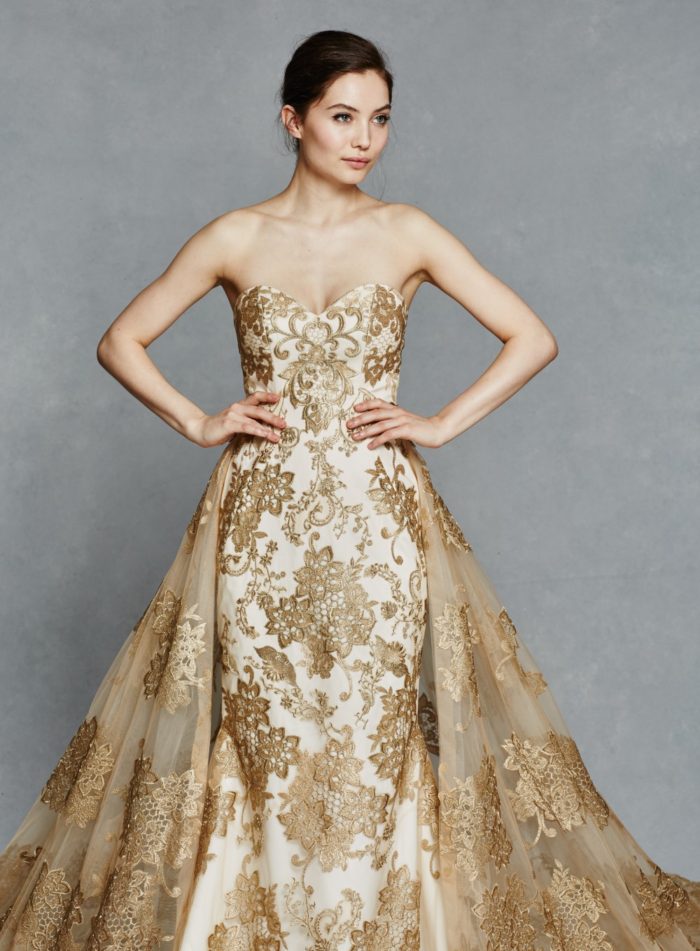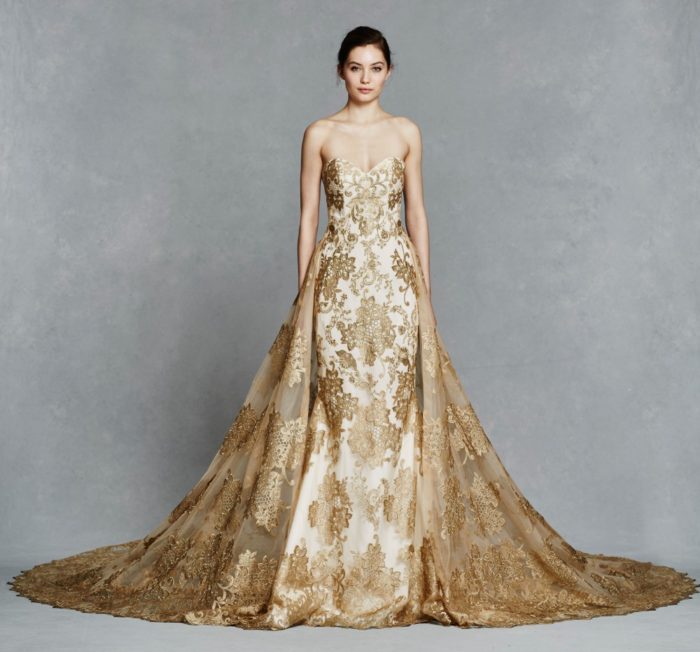 Gwendelyn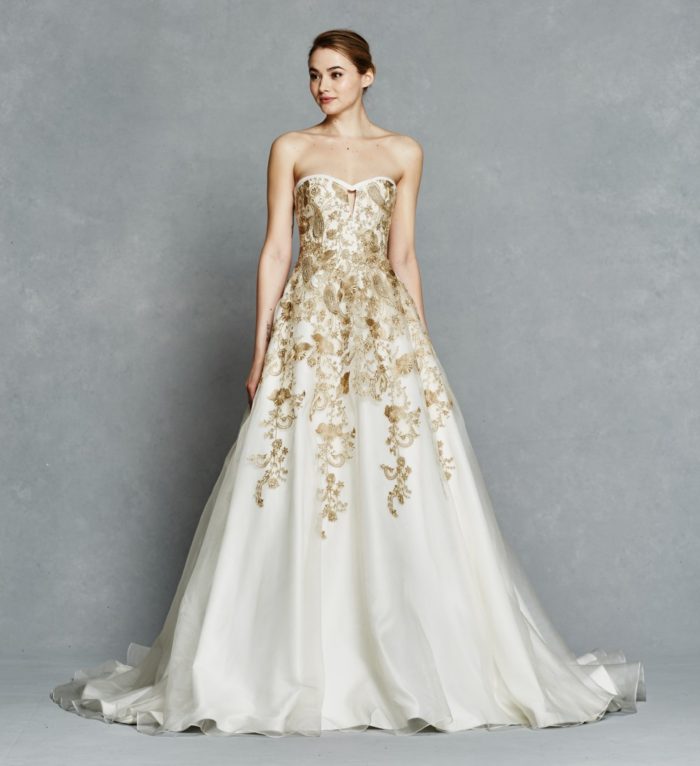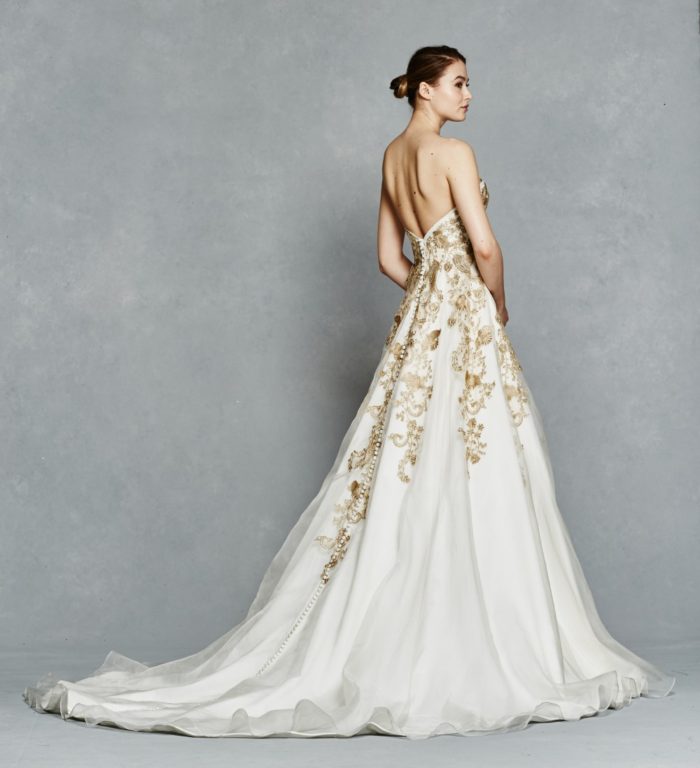 Leona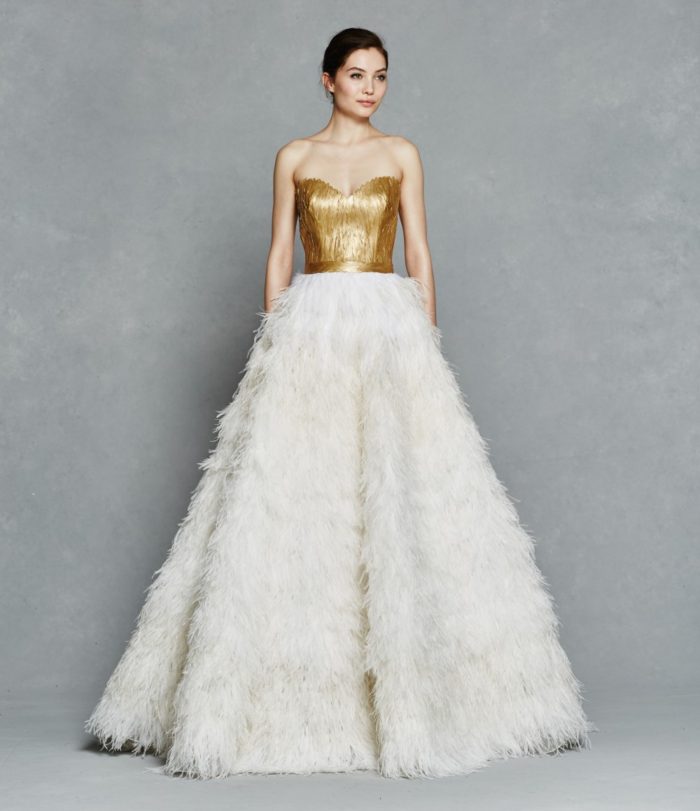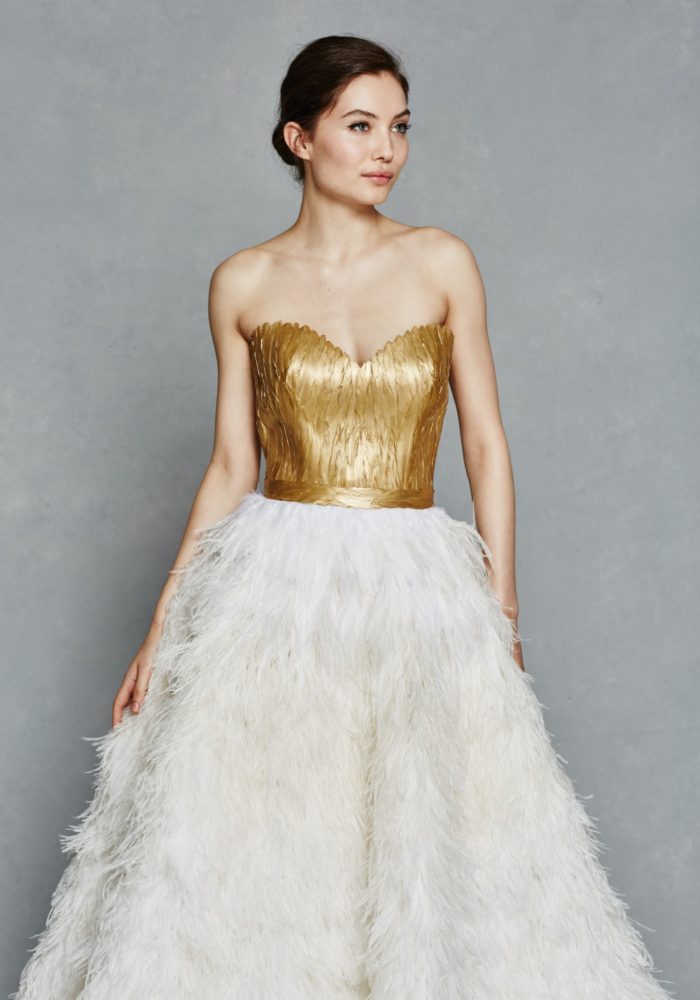 Olga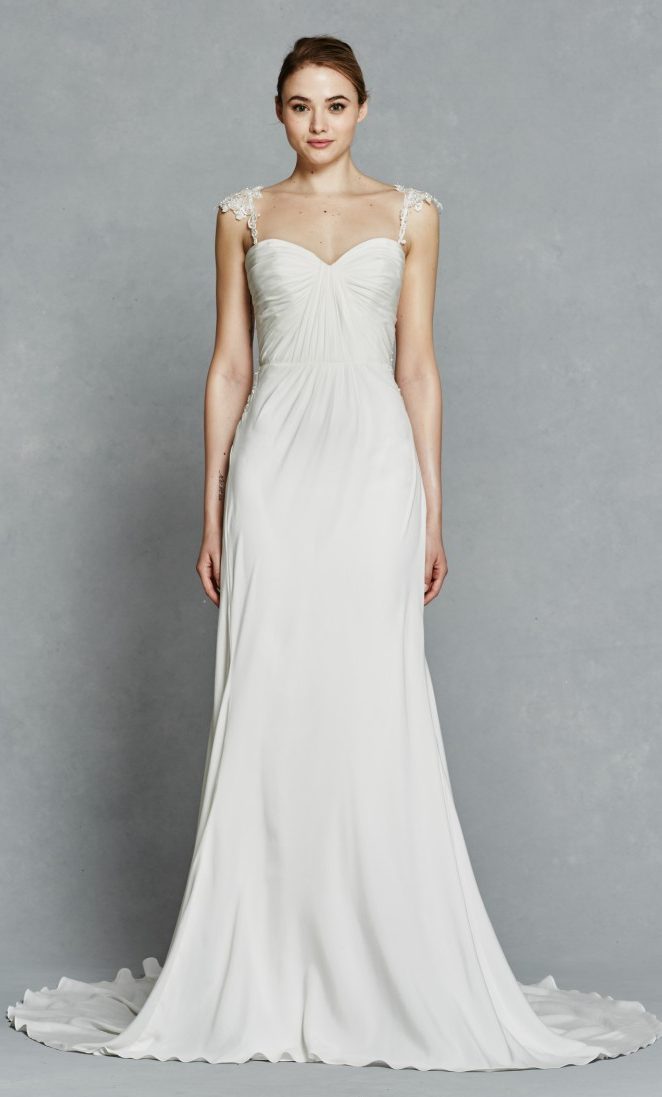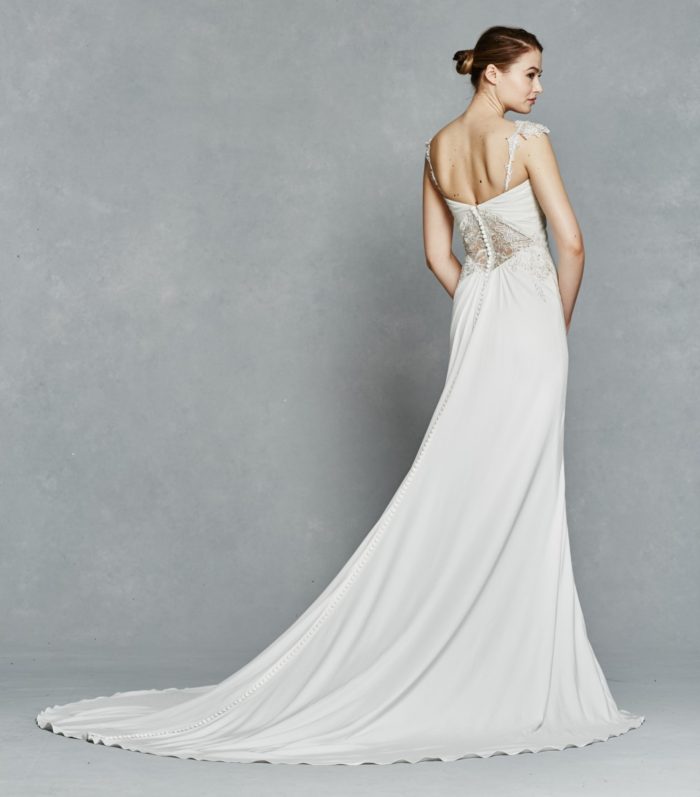 Juliet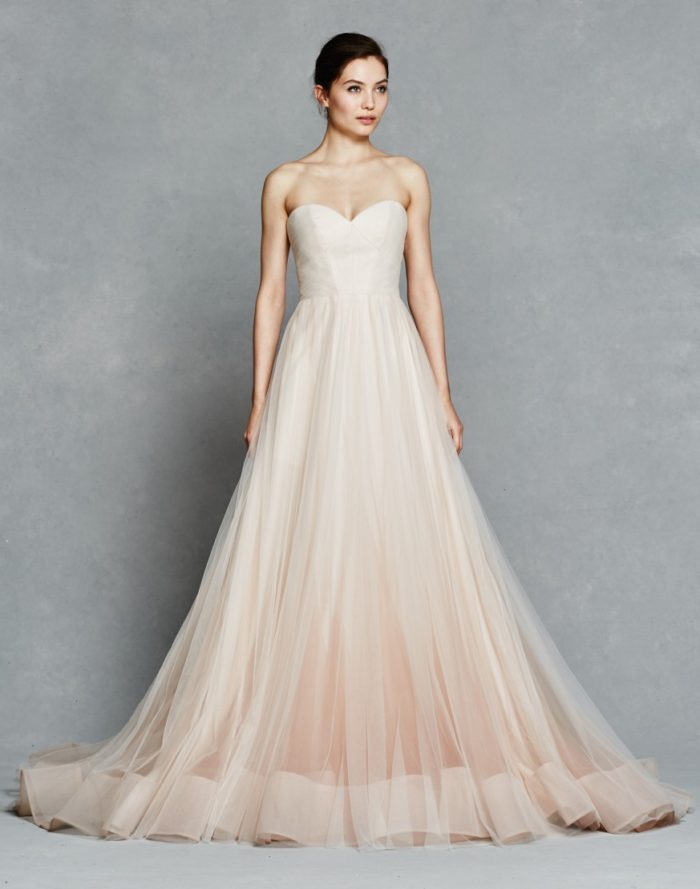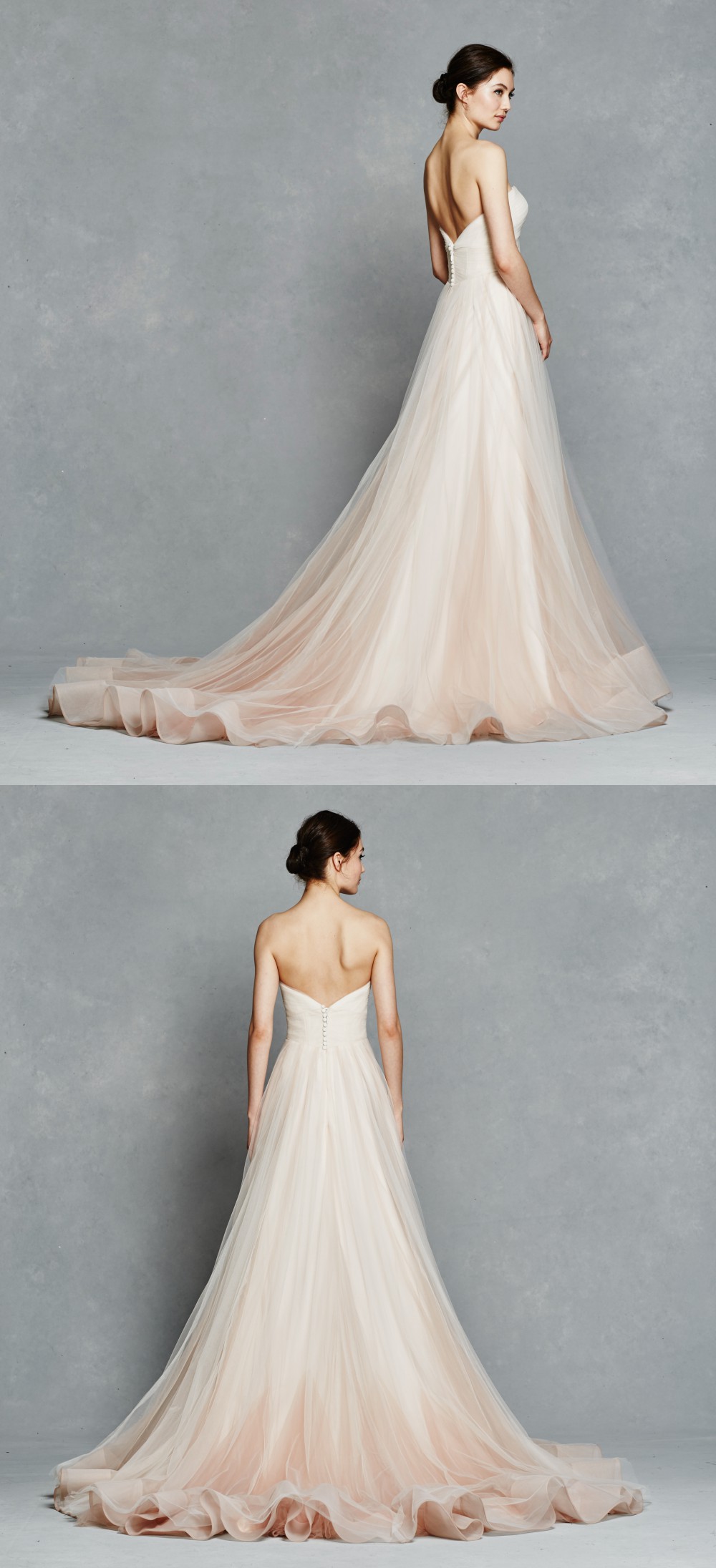 Florence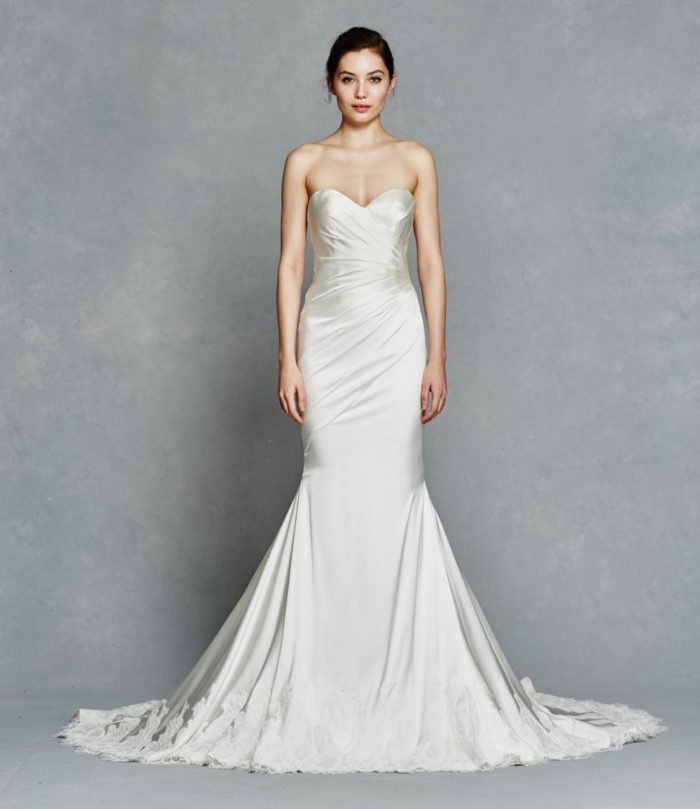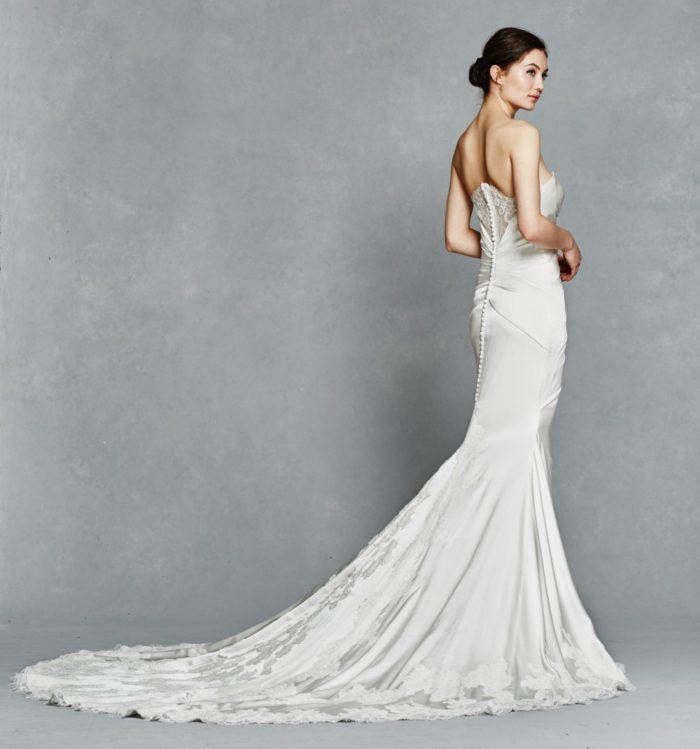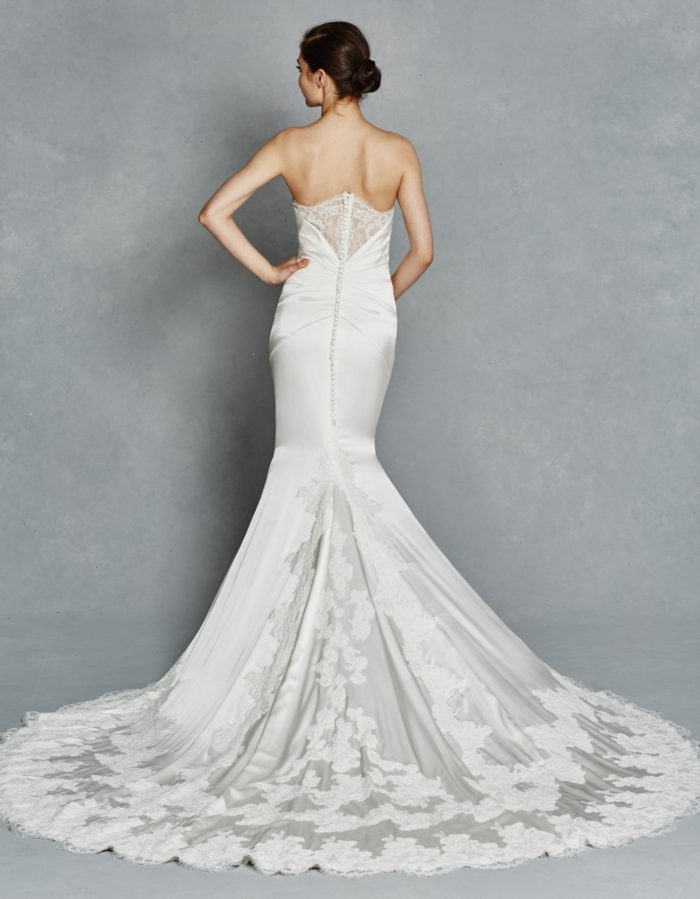 Inez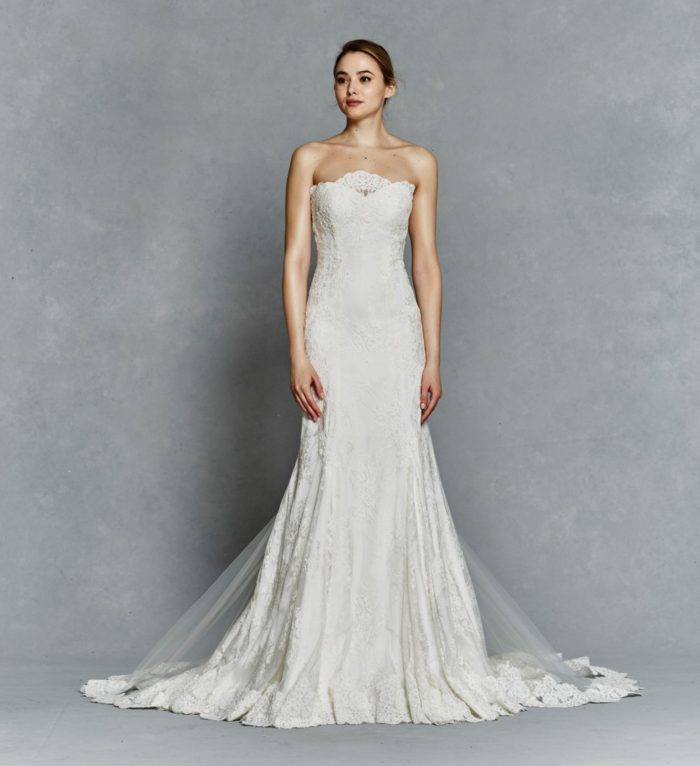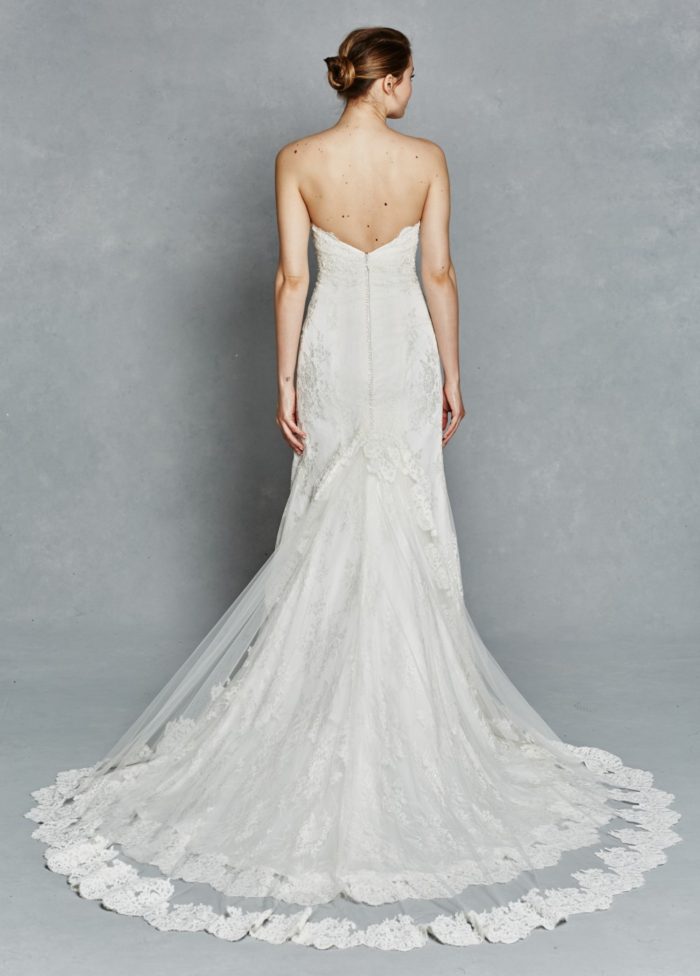 Hazel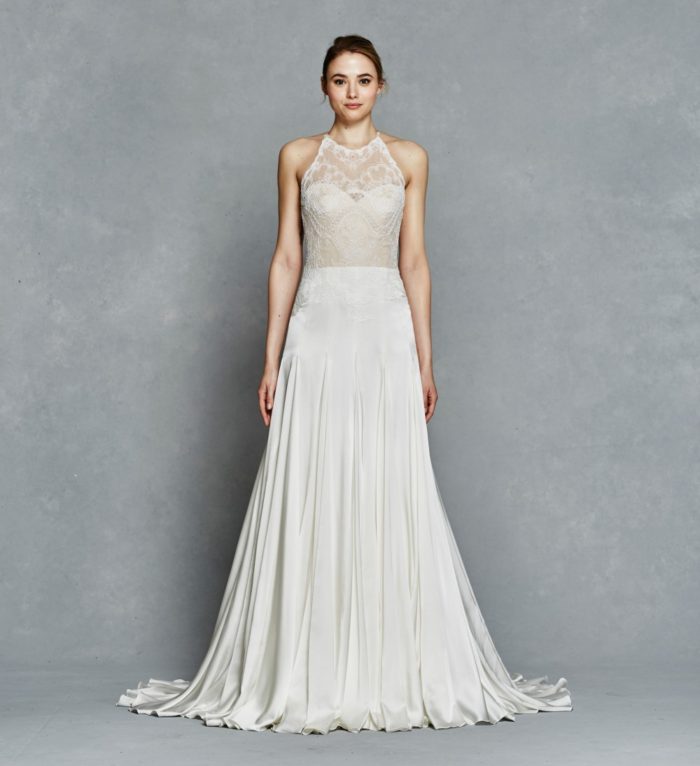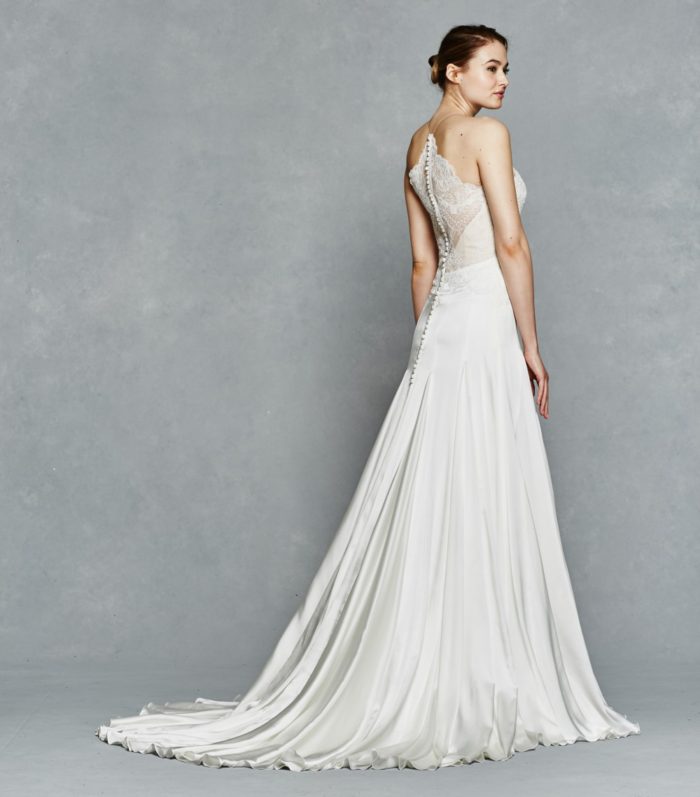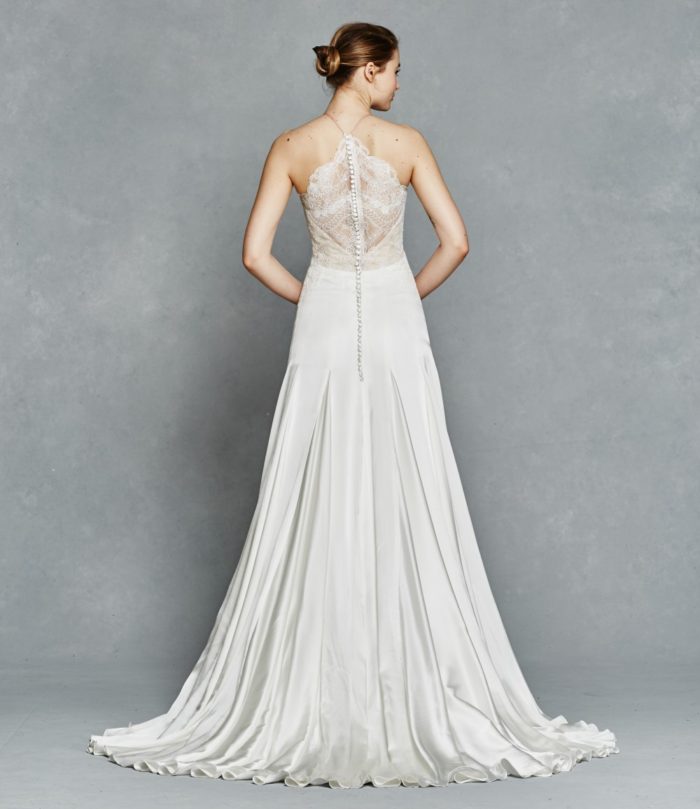 Rosalee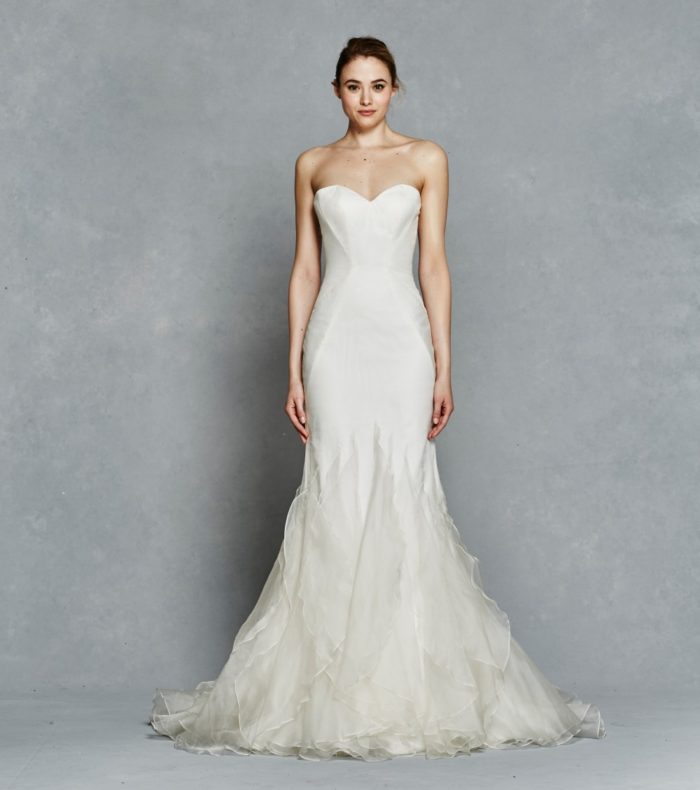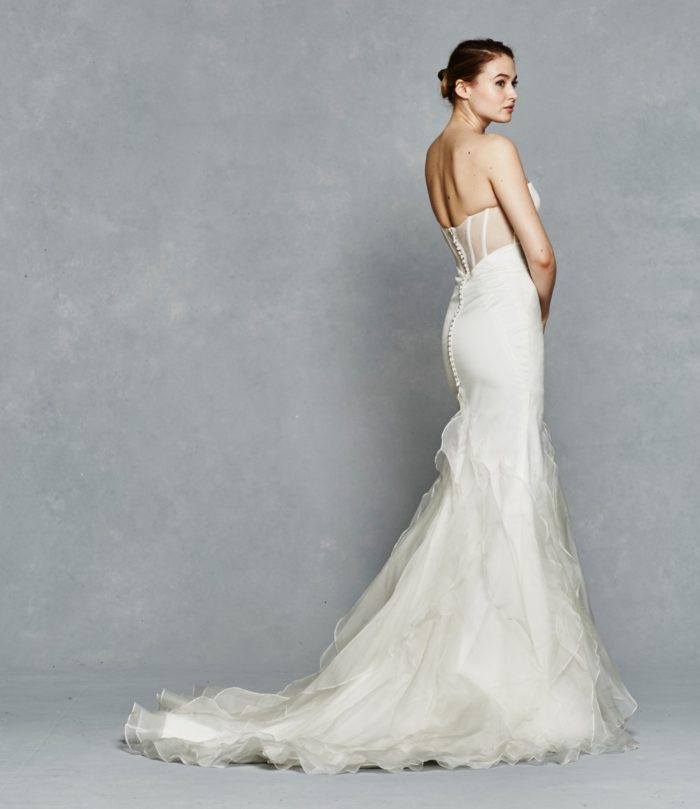 Daisy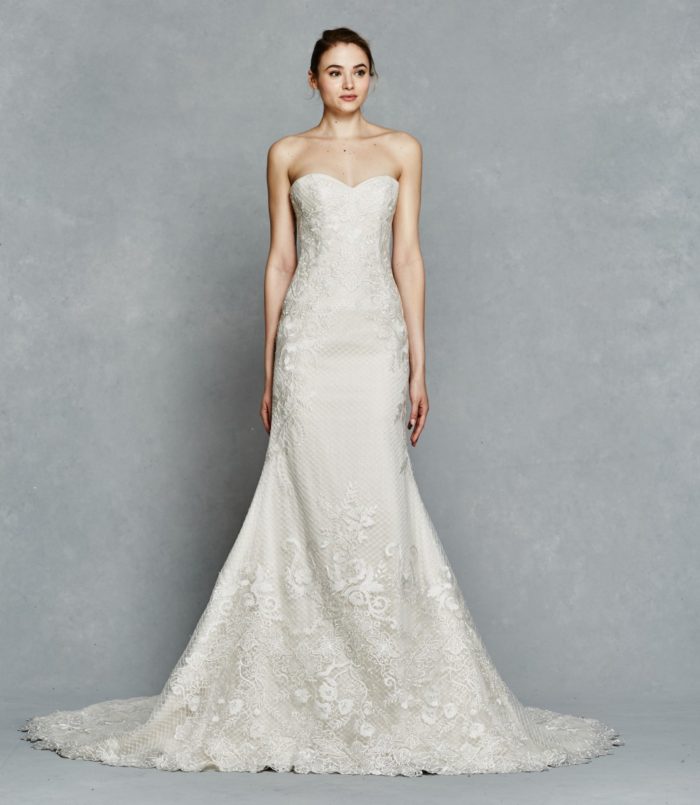 Sibyl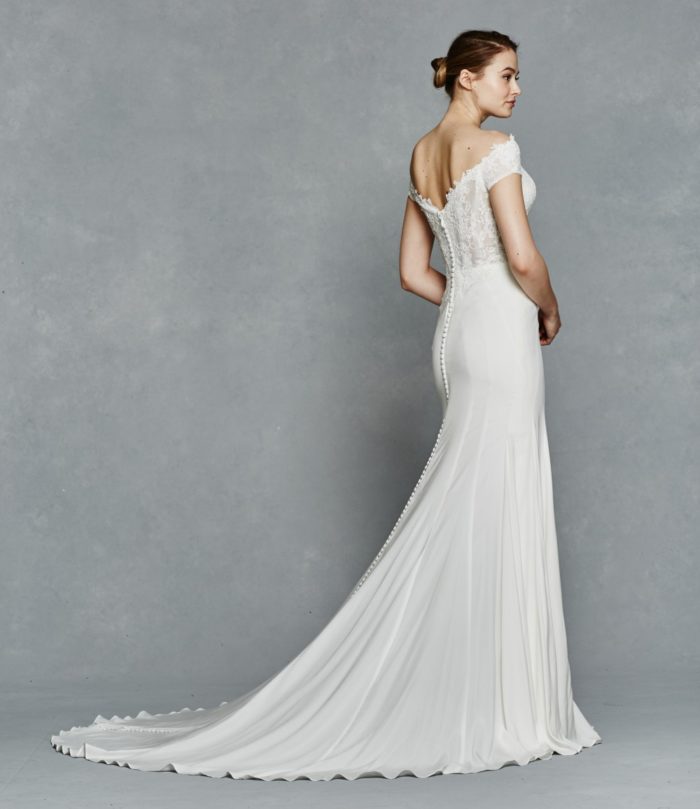 Antoinette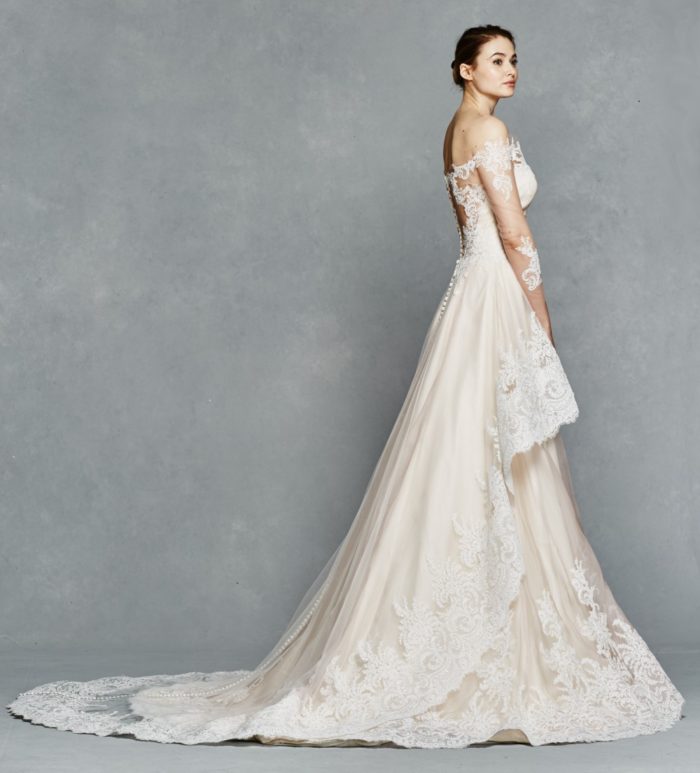 Nora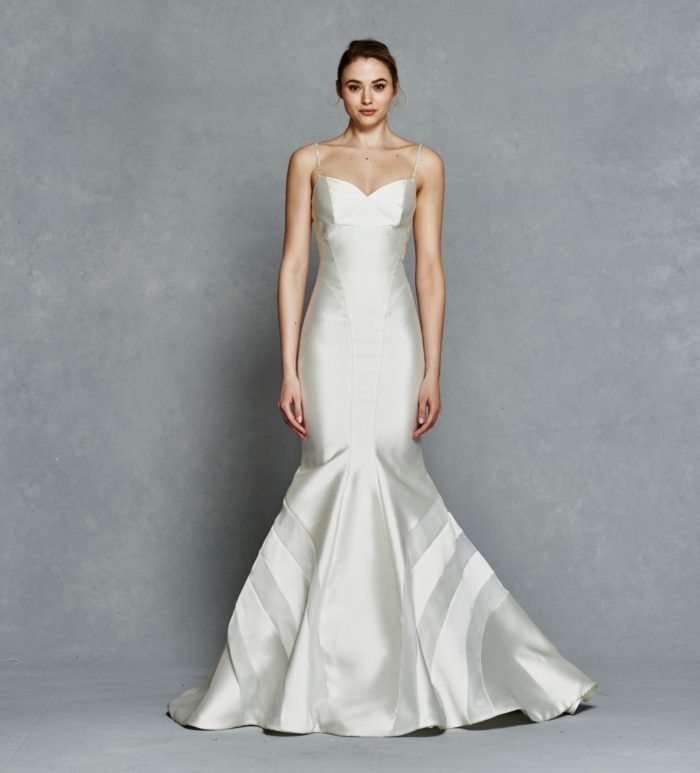 Iris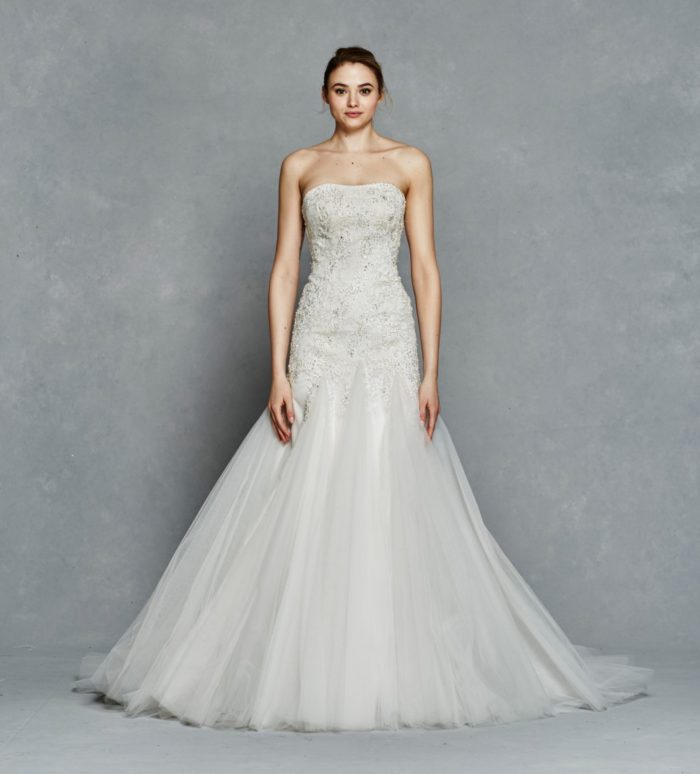 Delilah
For more information on Kelly Faetanini wedding dresses and bridesmaid dresses please visit kellyfaetanini.com, where you will find a list of the fine bridal boutiques that carry Kelly Faetanini bridal gowns. Images are copyright and courtesy of Kelly Faetanini.
More wedding dress inspiration and wedding style posts you might like:
Kelly Faetanini Wedding Dresses for 2016