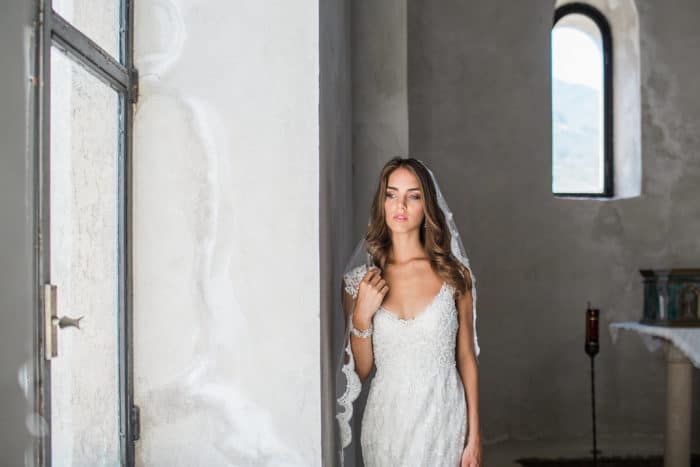 Two Dresses from the Anna Campbell Eternal Heart Collection
The Eternal Heart Collection by Anna Campbell, is a glorious celebration of the bridal designer's ten year anniversary. There are many stunning bridal gowns in the collection, which we look forward to sharing soon here on Dress for the Wedding. The two dresses we'll show you today are a delightful preview of the entire collection to come!
The Eternal Heart collection is sure to delight those who have come to love Anna Campbell's signature design elements of sophisticated and sexy silhouettes, eye-catching beading, and beautifully ornate back and shoulder details. If you have not yet discovered the magic of Anna Campbell wedding dressses, this collection will ensure that you will be smitten, and will want to see more.
Anna Campbell Wedding Dresses: Alyssa and Adele
Today, we have a special feature of two bridal gowns from this collection that perfectly highlight the very essence of Anna Campbell's dreamy styles. Australian wedding photographer, Chloe from White Images, captured the gowns in this shoot on the Amalfi Coast. The elements of the this sett perfectly accent the romantic spirit of these two new Eternal Heart collection dresses: Alyssa and Adele. We think you'll find both dreamy gowns to be romantic and full of charm. Be transported to Italy's southern coast, as you explore the all the elements of these stunning gowns in this inspired shoot.
Alyssa Wedding Dress by Anna Campbell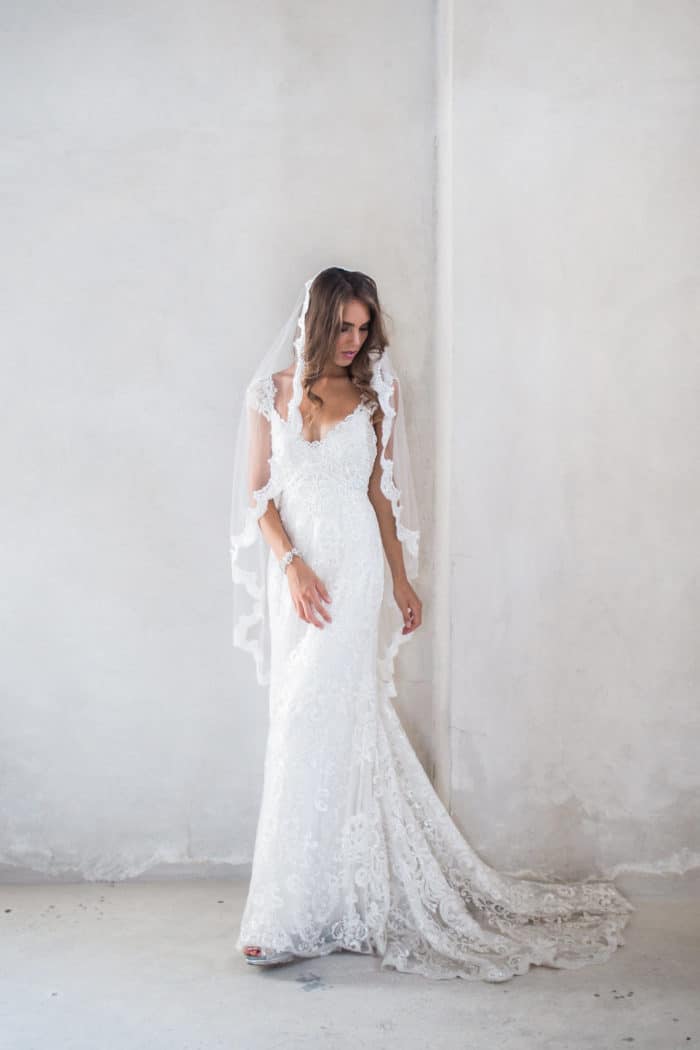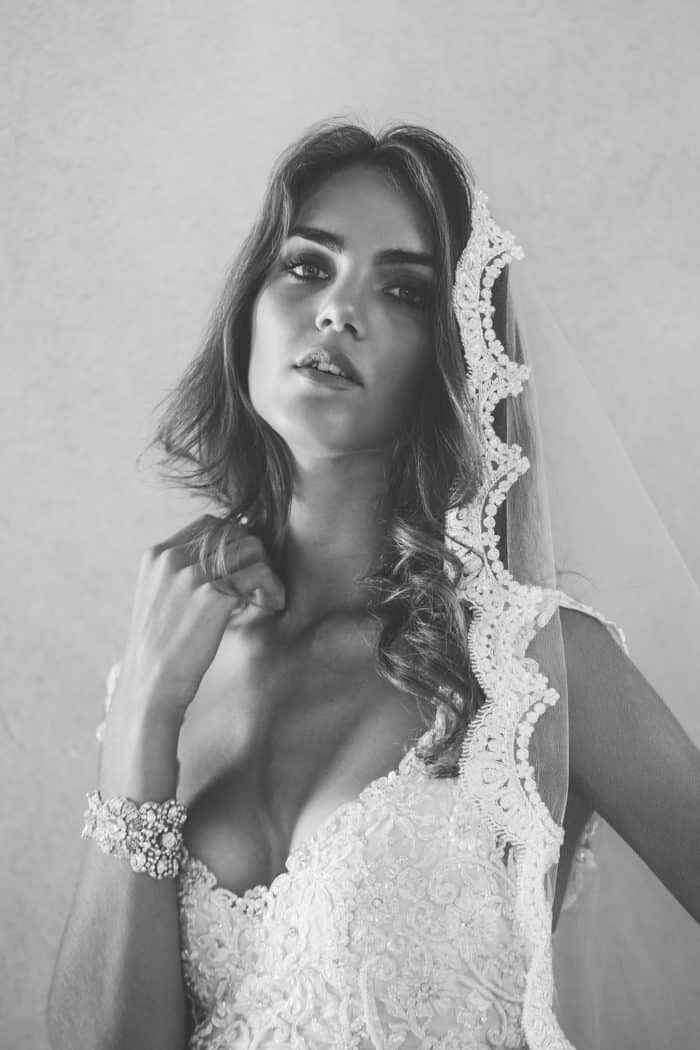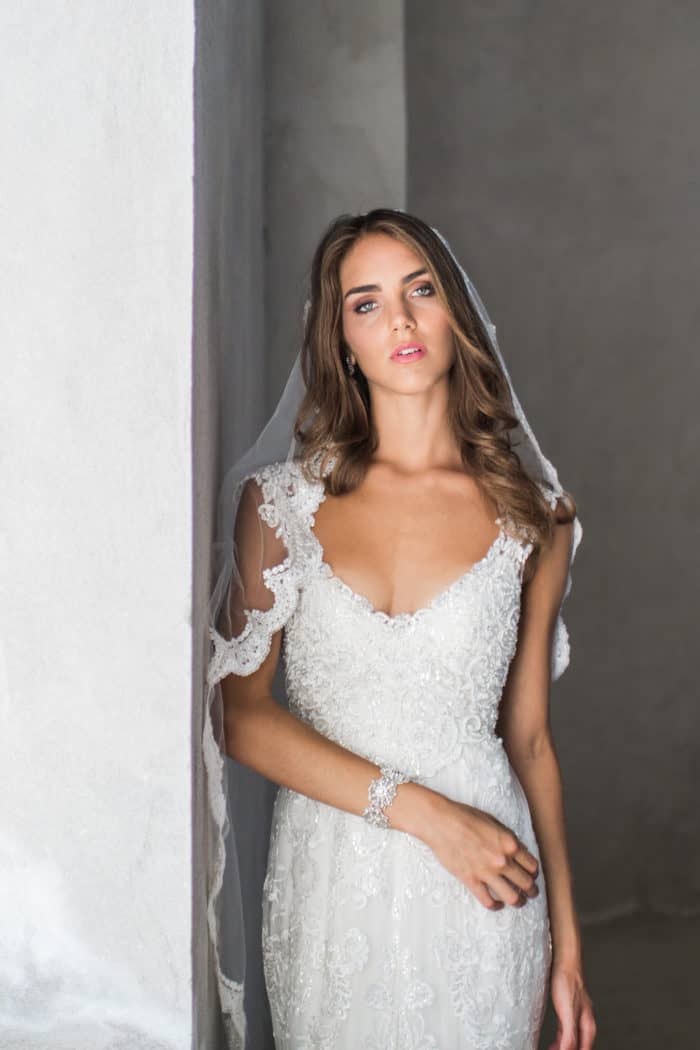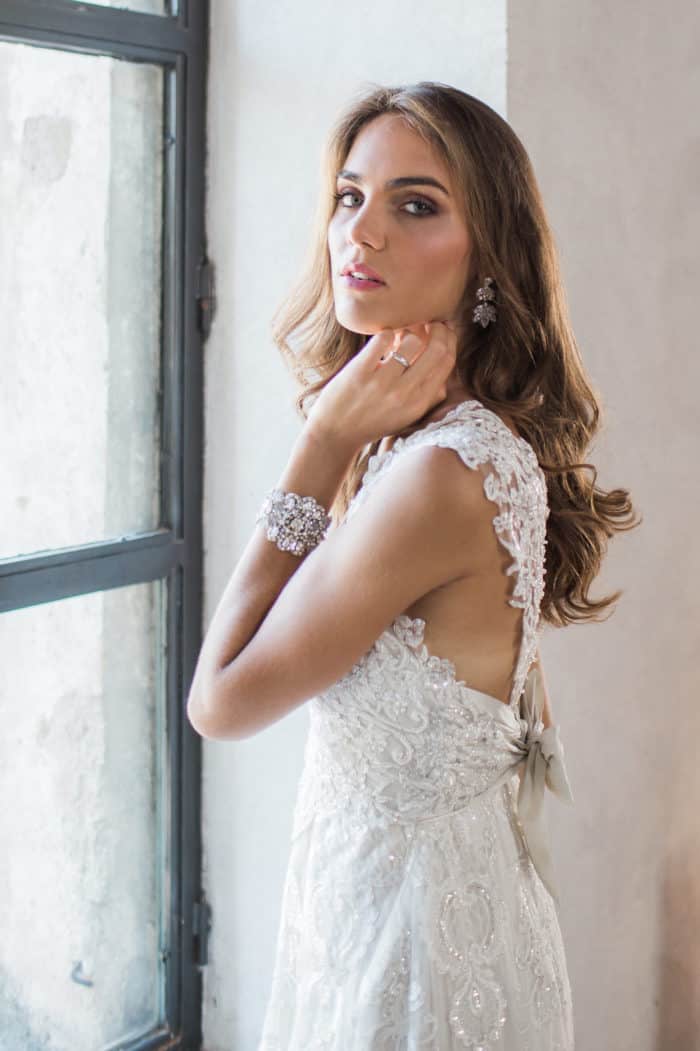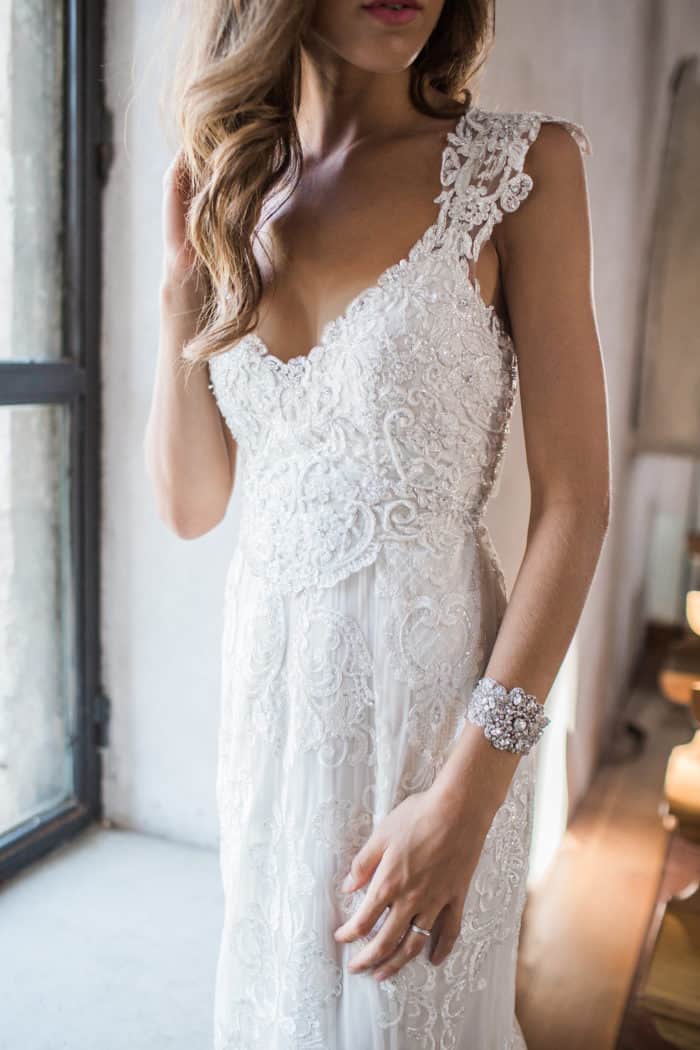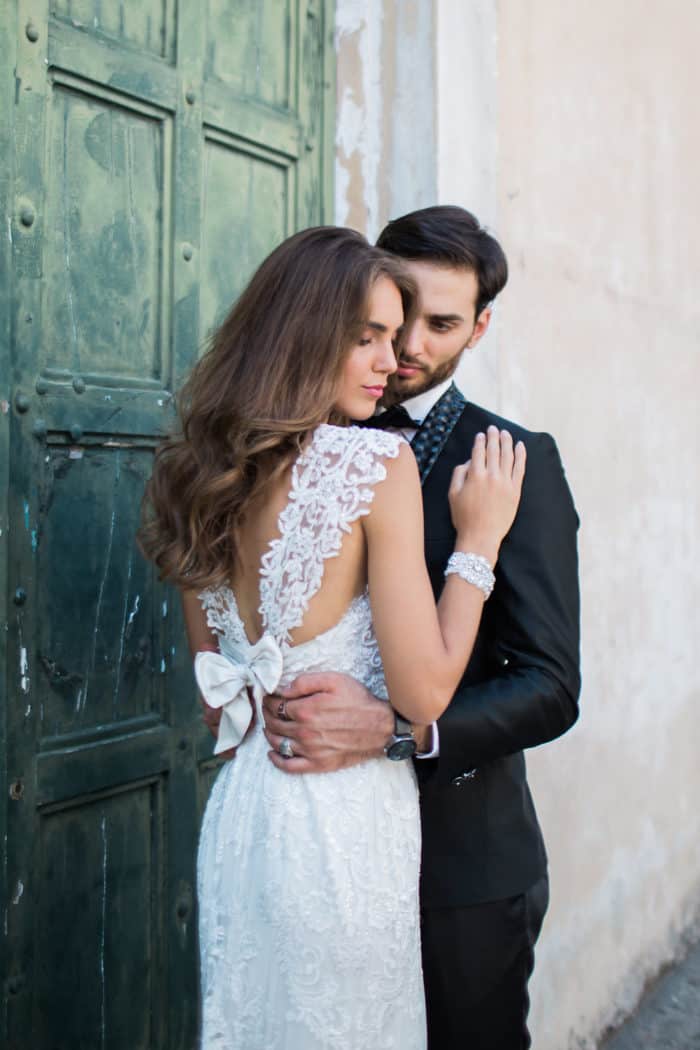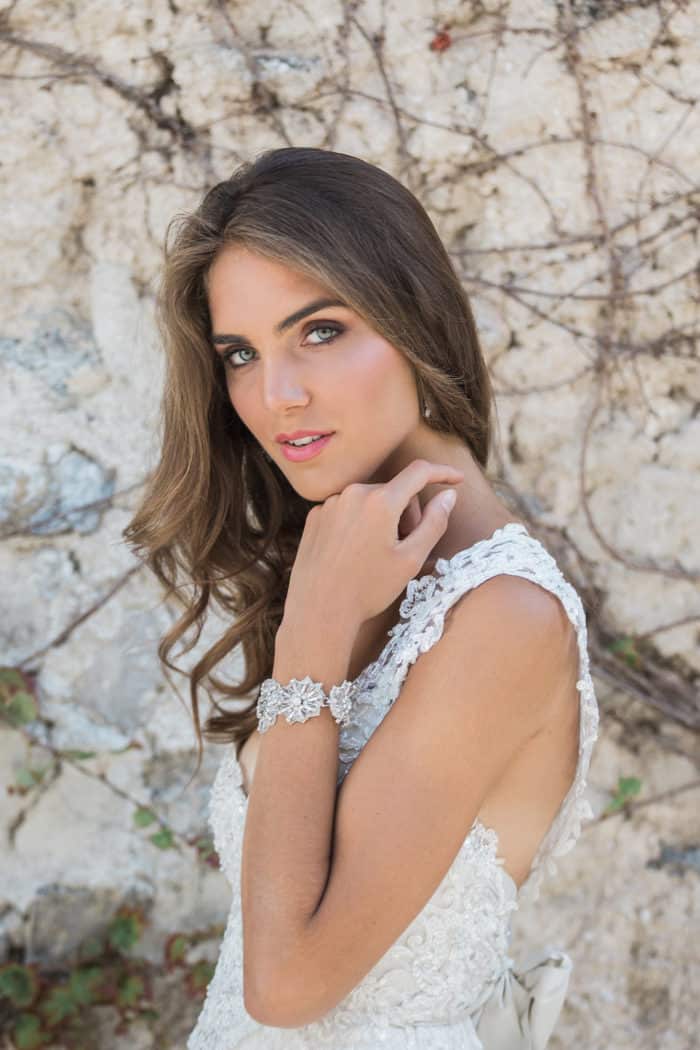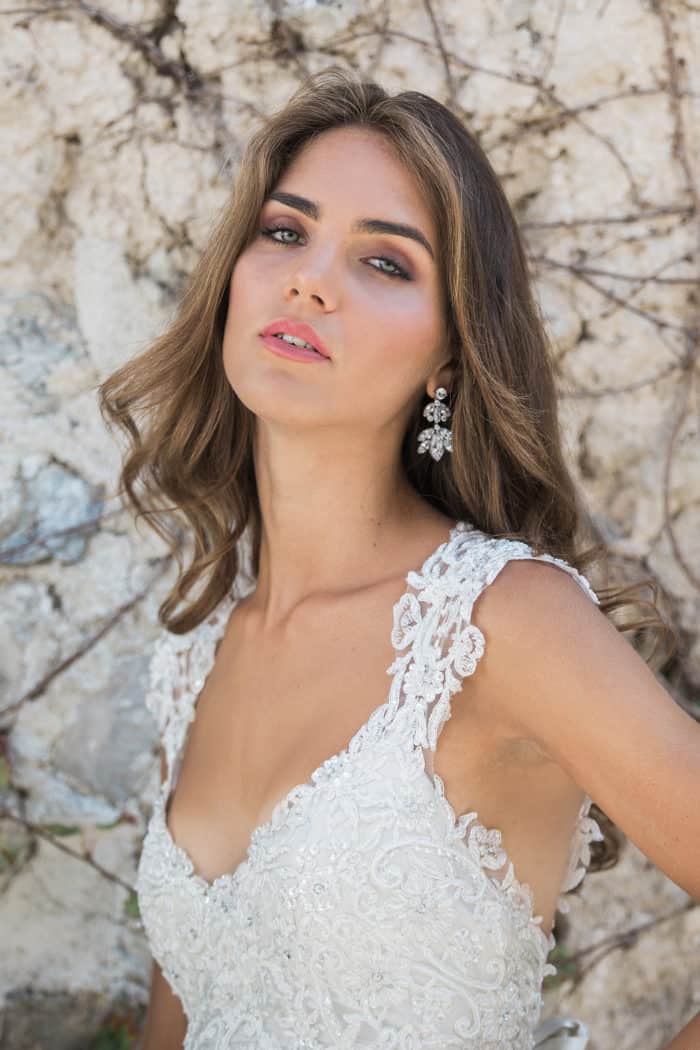 From the blog post detailing this shoot, Alyssa is described as: "Romantic and truly glamorous, the embroidered lace of the Alyssa dress is embellished with softly shimmering sequins." Alyssa is styled here with the matching Alyssa Veil, hand-beaded Eliza Cuff and sparkling Natalia Earrings.
Adele Dress by Anna Campbell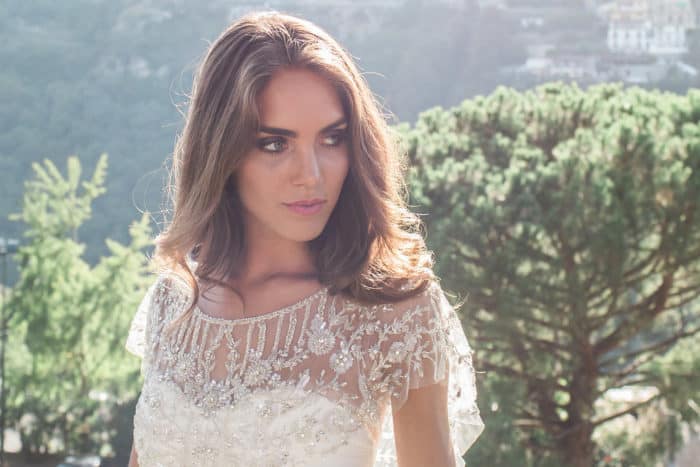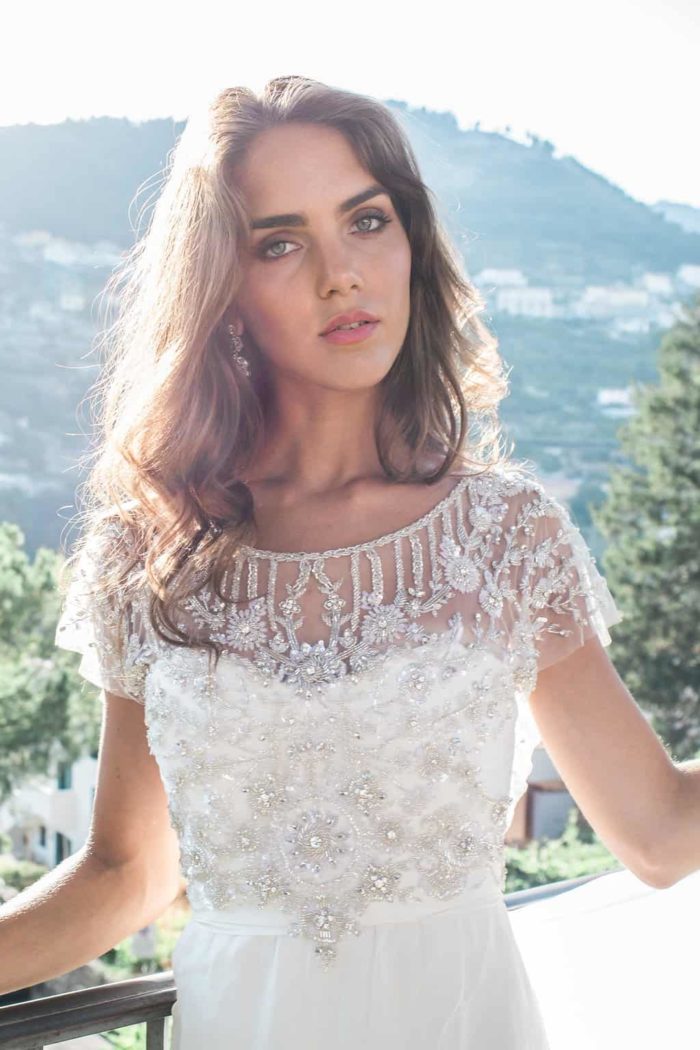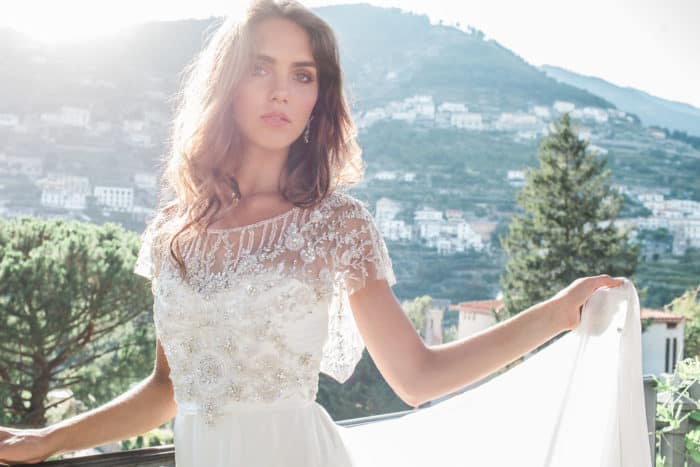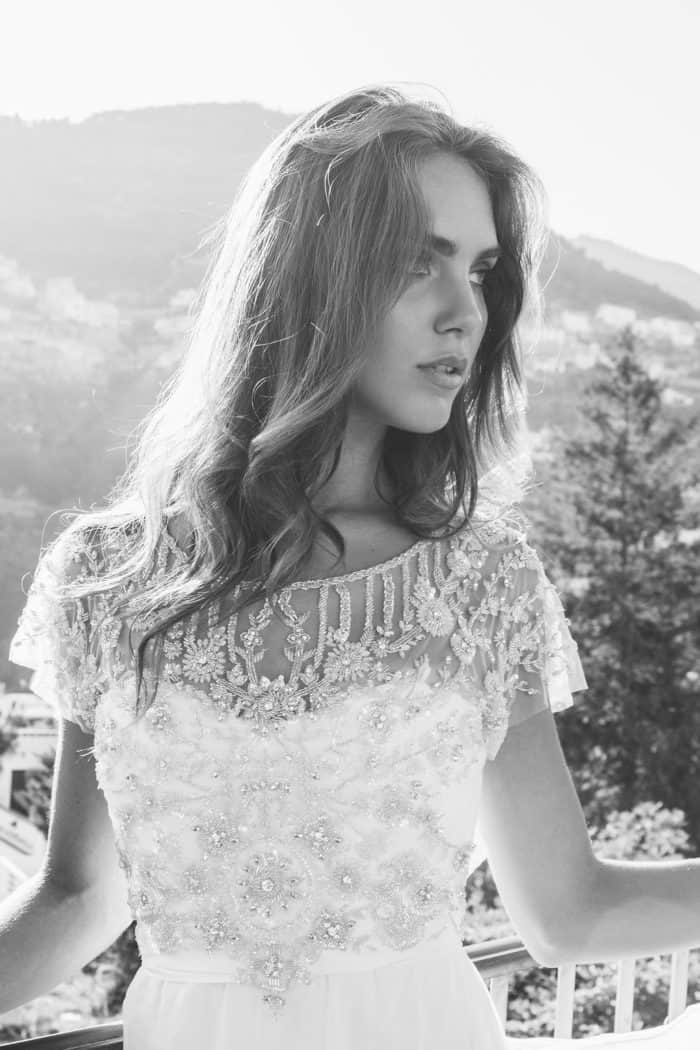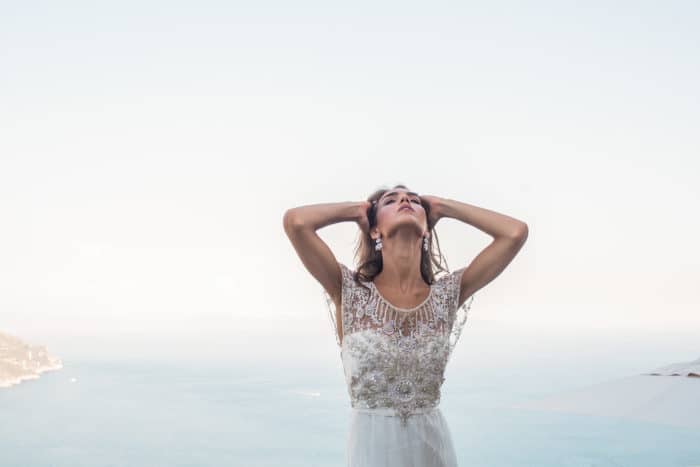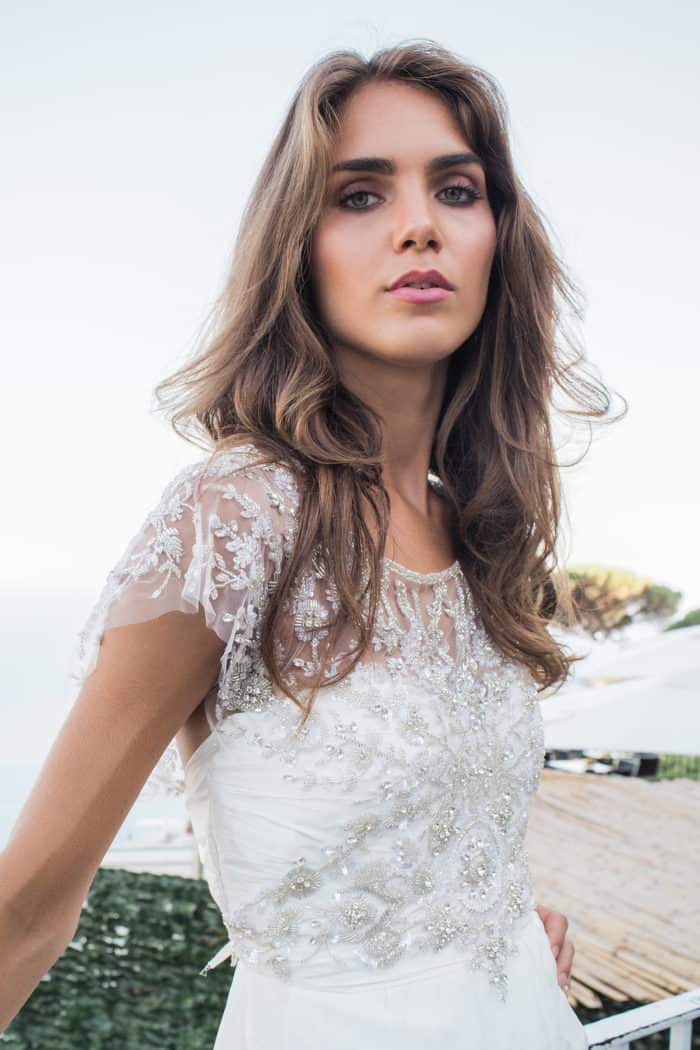 The romantic Adele brings a sense of refinement and effortless elegance. A hand-beaded ivory and silver floral motif adorns the bodice, extending as a sparking vine into the sheer tulle sleeves, shimming down the bride's back to finish in the classic Anna Campbell silk bow. Brides can customize Adele with a skirt of flowing silk tulle, silk chiffon (pictured) or silk organza, or even a romantic ivory lace. Adele is shown with the Natalia Earrings and the hand-beaded Eliza Cuff.
More Anna Campbell Wedding Dresses
Our thanks to both Anna Campbell and White Images for this look at these two exquisite gowns! Check back soon for a more in-depth look at more wedding gowns from recent Anna Campbell collections.
Please visit annacampbell.com.au for more information on the stockists and bridal boutiques near you who carry these wedding dresses.
See more posts like our other features of Wedding Dress Collections, or check out our favorite Wedding Shoes!