The New Fall and Winter Wedding Looks  from the  2015 J.Crew Wedding Lookbook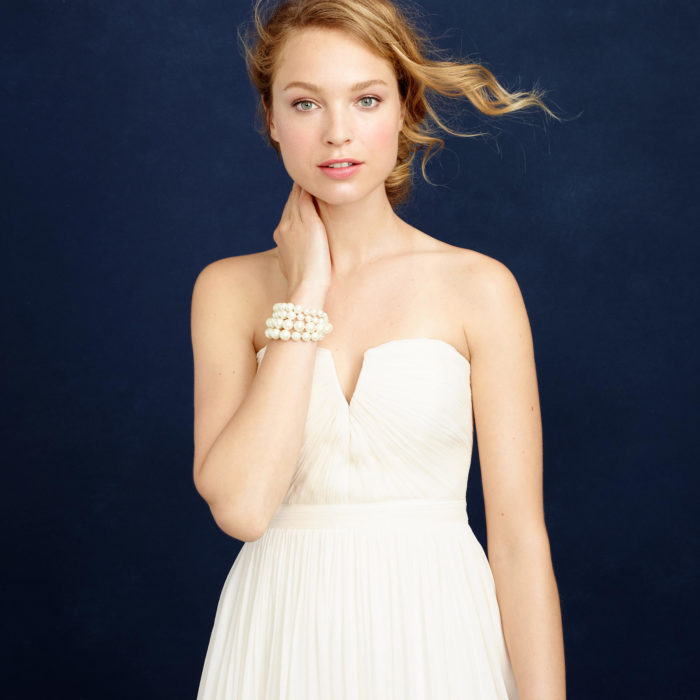 There is very little that can get me excited to say goodbye to summer, but the new fall looks from the J.Crew Wedding Collection do certainly offer some solace! The latest collection does not disappoint, offering up what we love most about J. Crew style: classic-meets-modern looks, in new, muted colors along with classic shades that get a little twist.
The wedding gowns are light, modern and at great price points, with most under $1,500 - and many under $700. The bridesmaid dresses are  a delicious array of exclusive-to-J.Crew colors, can't be beat. The new blue has a bit of punch, as do the shades of pink and orange. For pastel bridesmaid dresses, the fabulous muted lavenders, and greens are beautiful. The new silhouettes are full of a bit of innovative detail-- an asymmetrical draped shoulder on' Cara' , beautifully pleated and tucked bodices as seen in 'Nadia'--as well as completely new offerings: lace bridal pants and a two-piece style dress that will make for the idea chic city wedding look! Take a peek to get acquainted with this next season from J. Crew!
J.Crew is an affiliated retail partner but has not directly sponsored or requested this post beyond that affiliation. Shopping links in italics in this post use affiliate links.
New J. Crew Wedding Dresses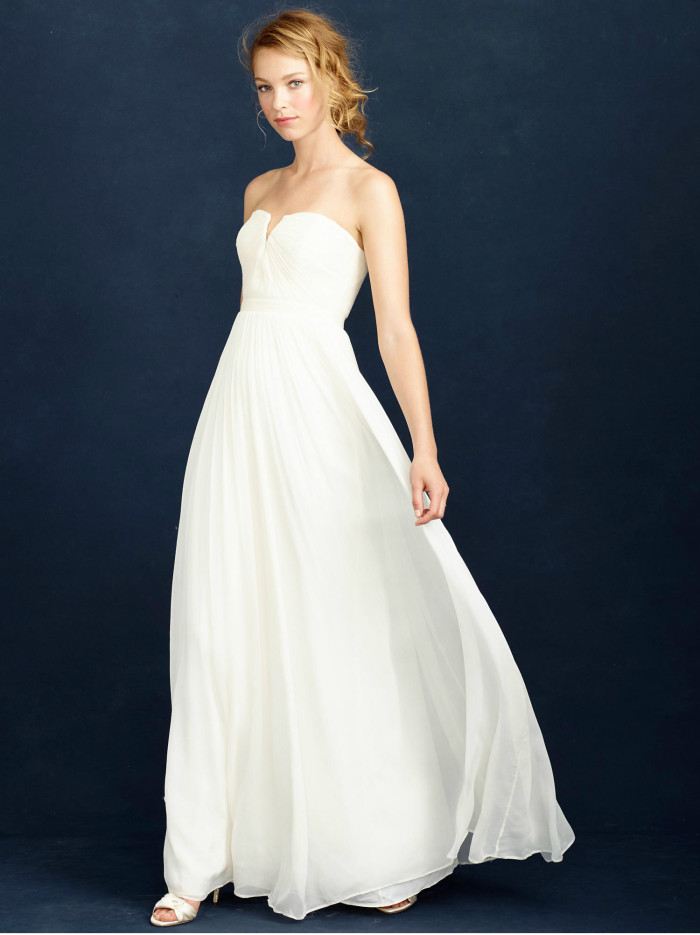 The J.Crew 'Nadia'  wedding gown, retails for just $650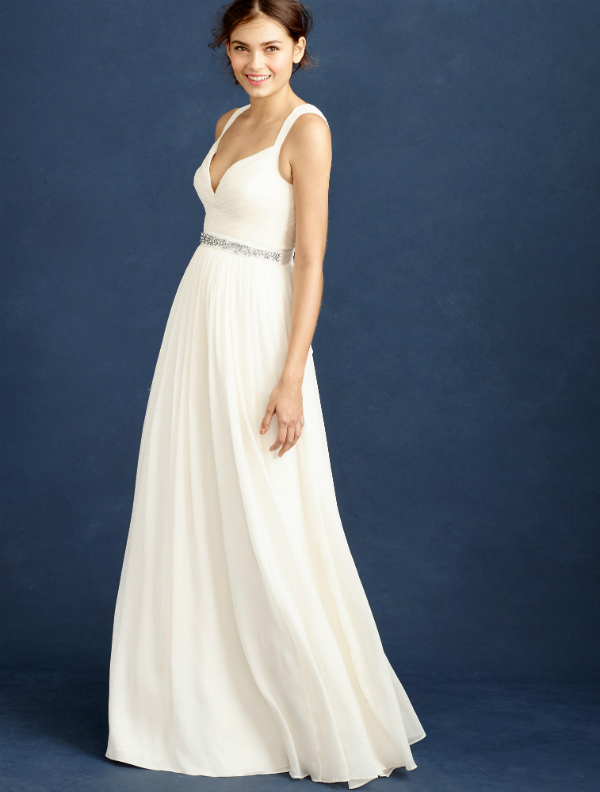 'Gigi' gown from J.Crew, currently $595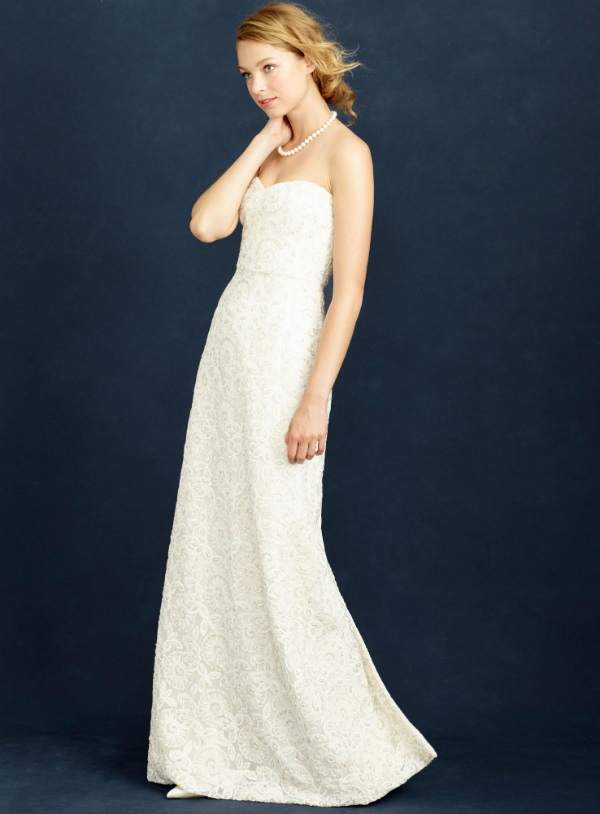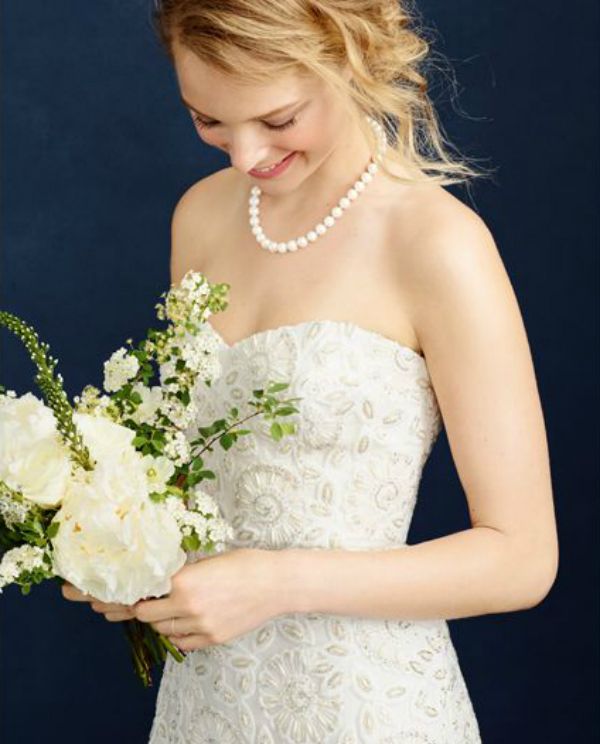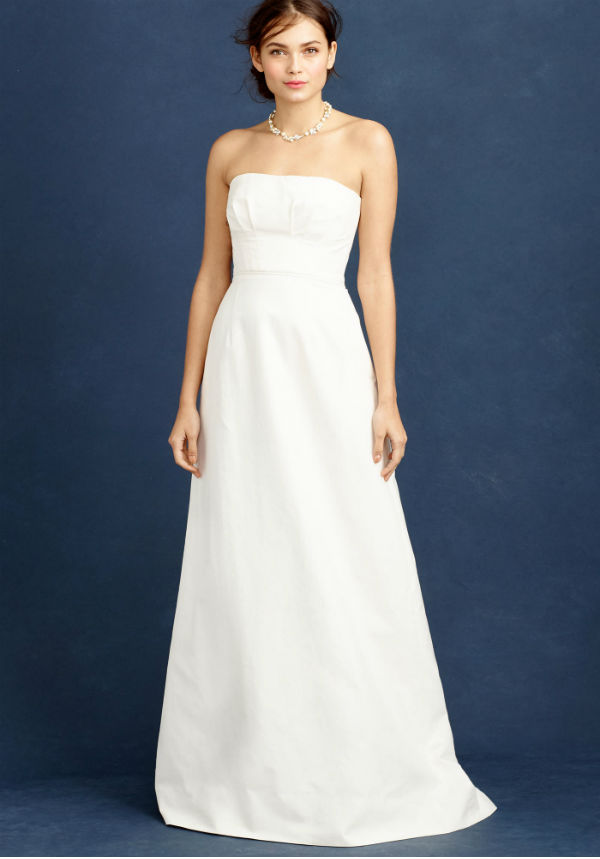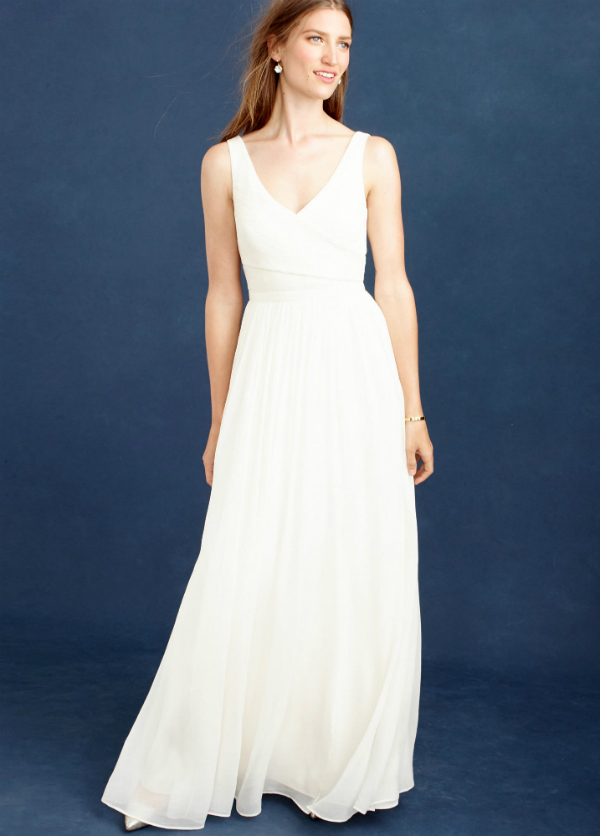 Heidi v-neck wedding dress from J.Crew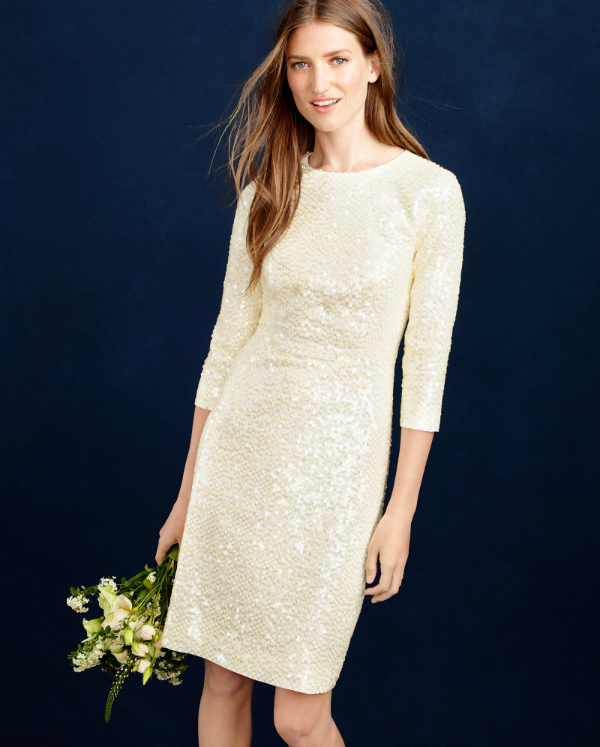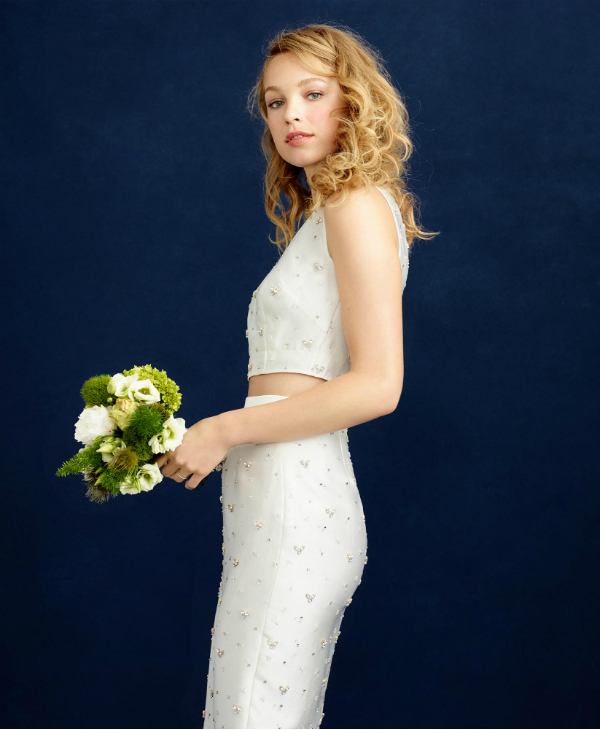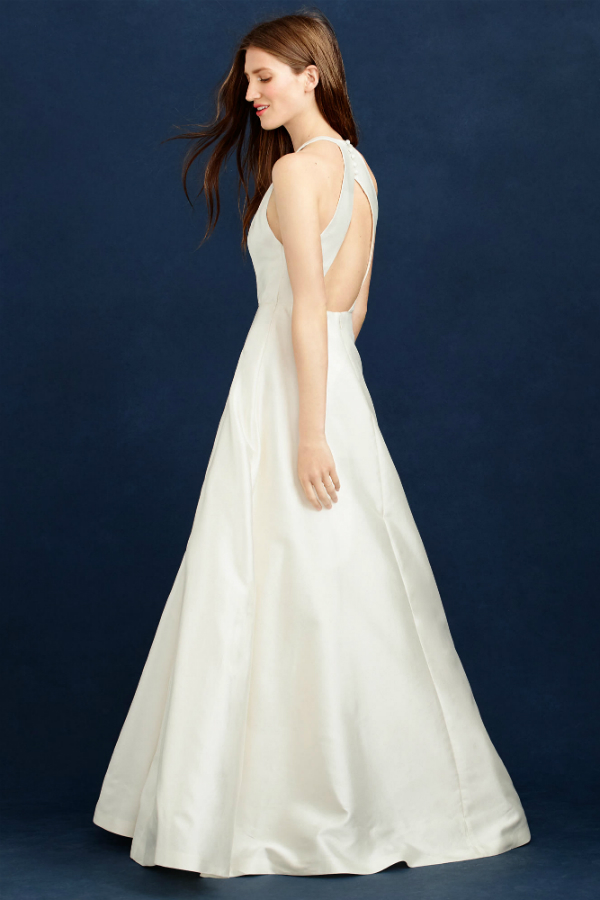 Estella ballgown wedding dress
J.Crew Bridesmaid Dresses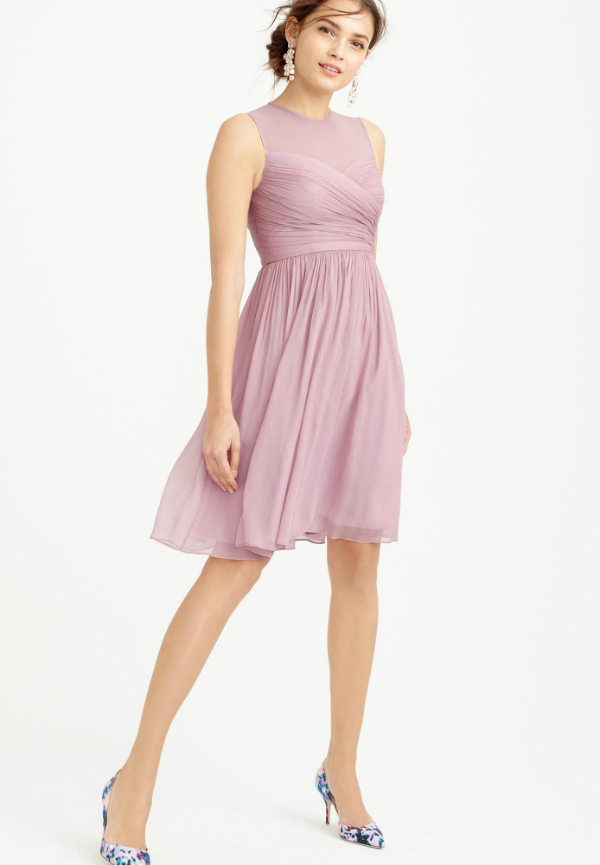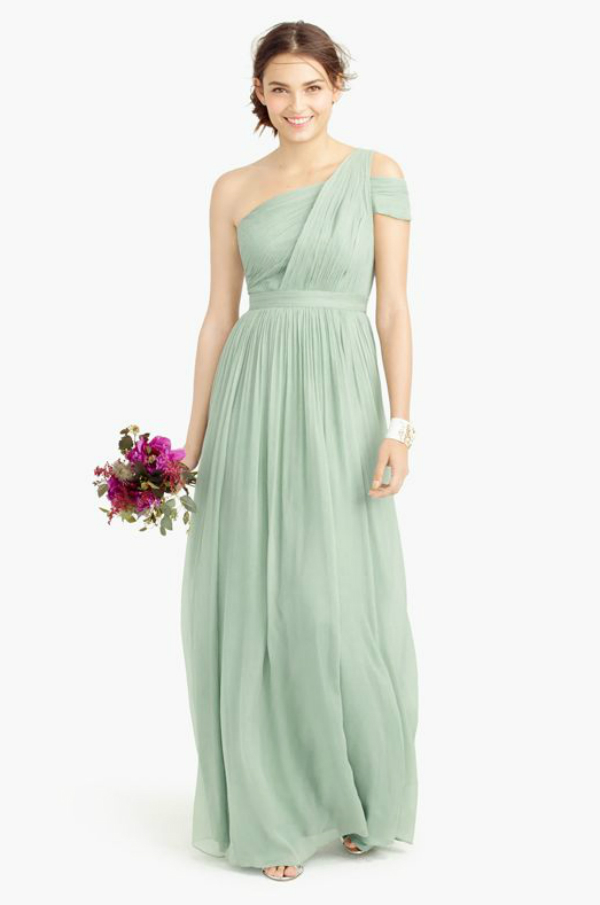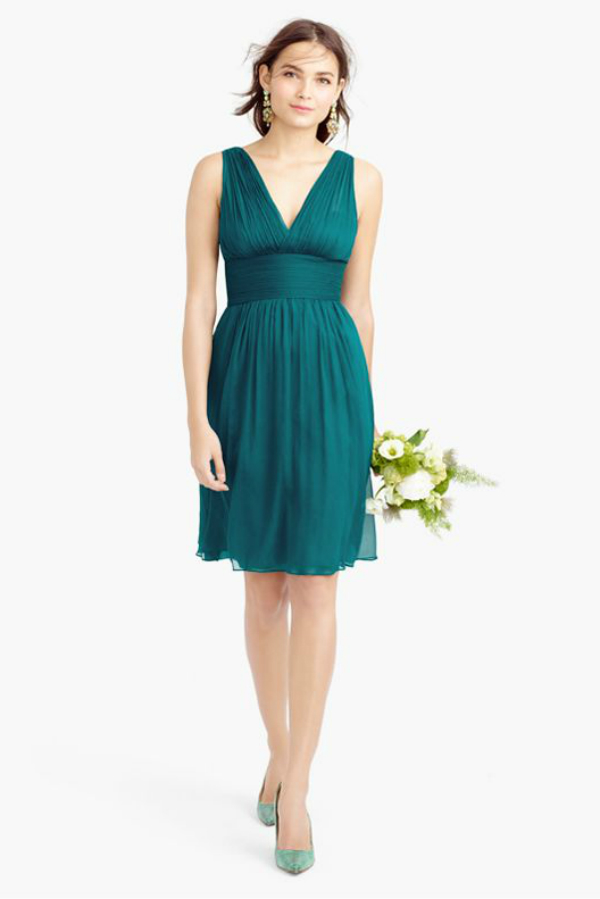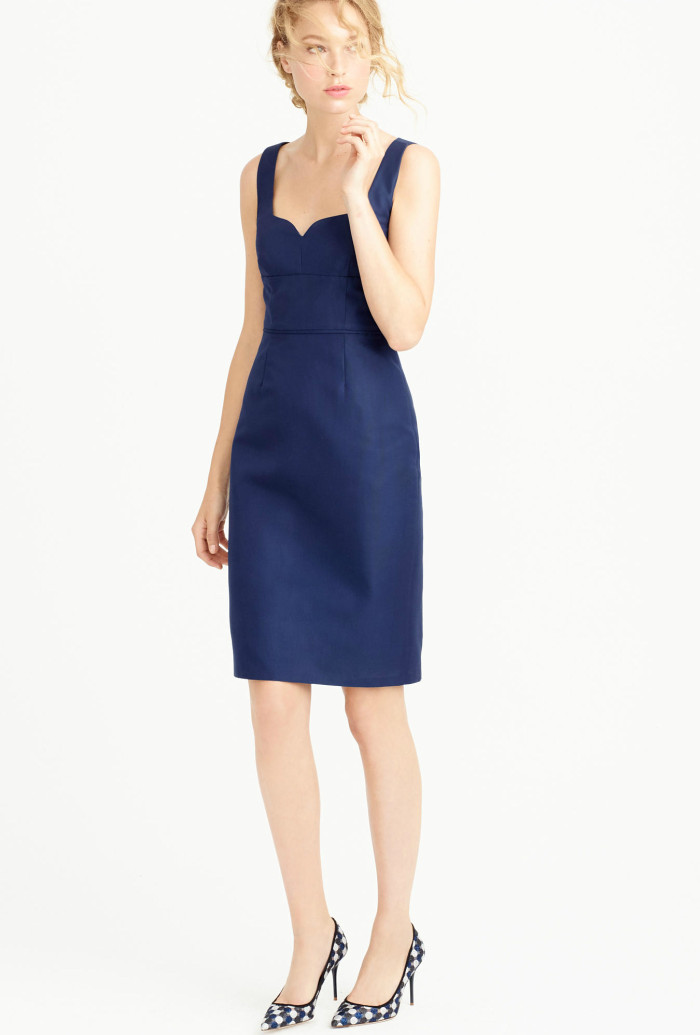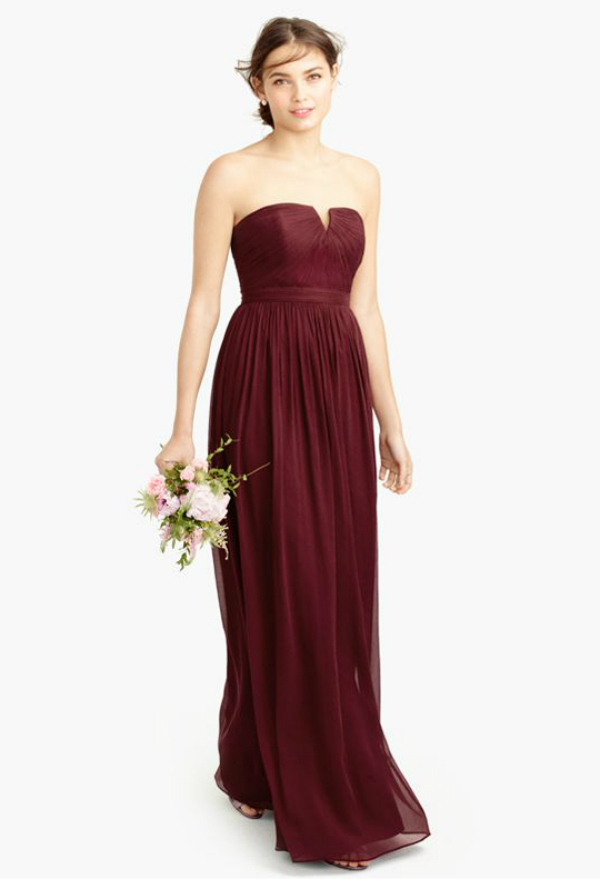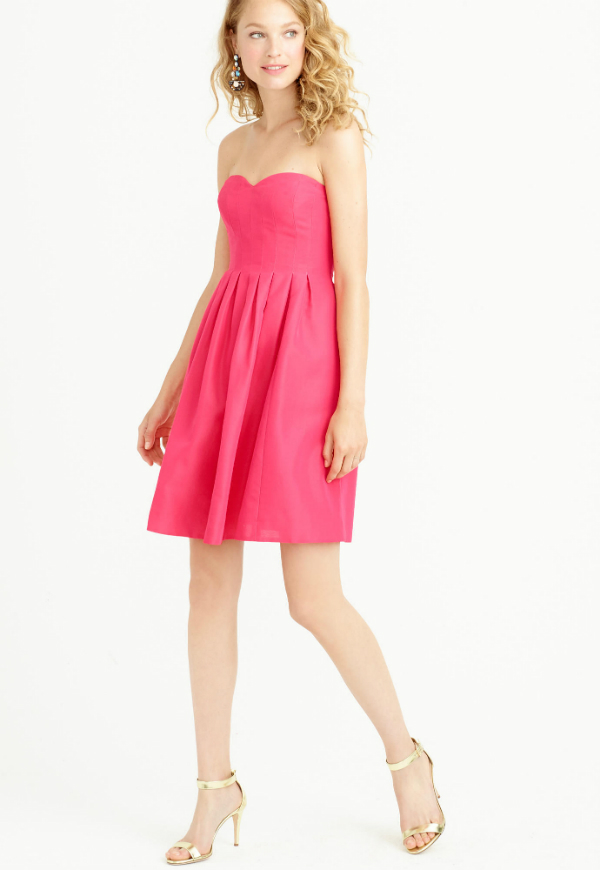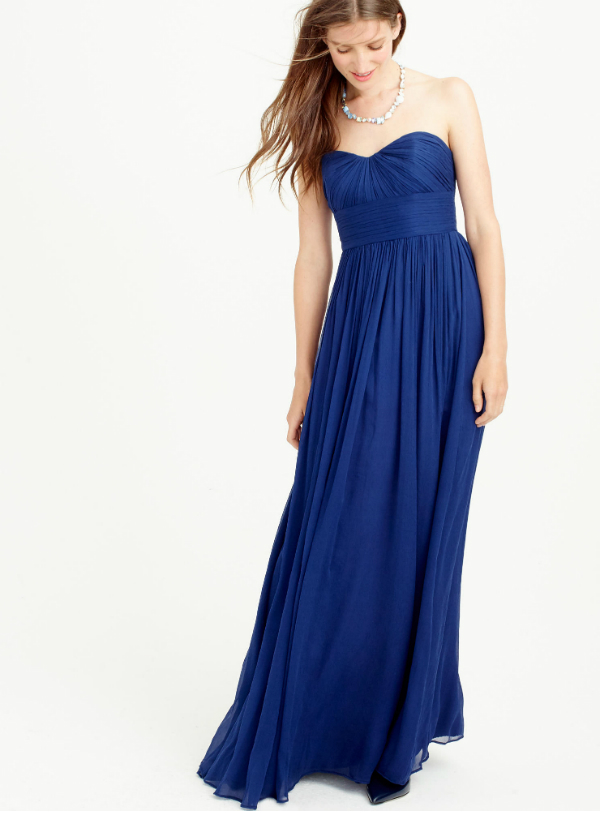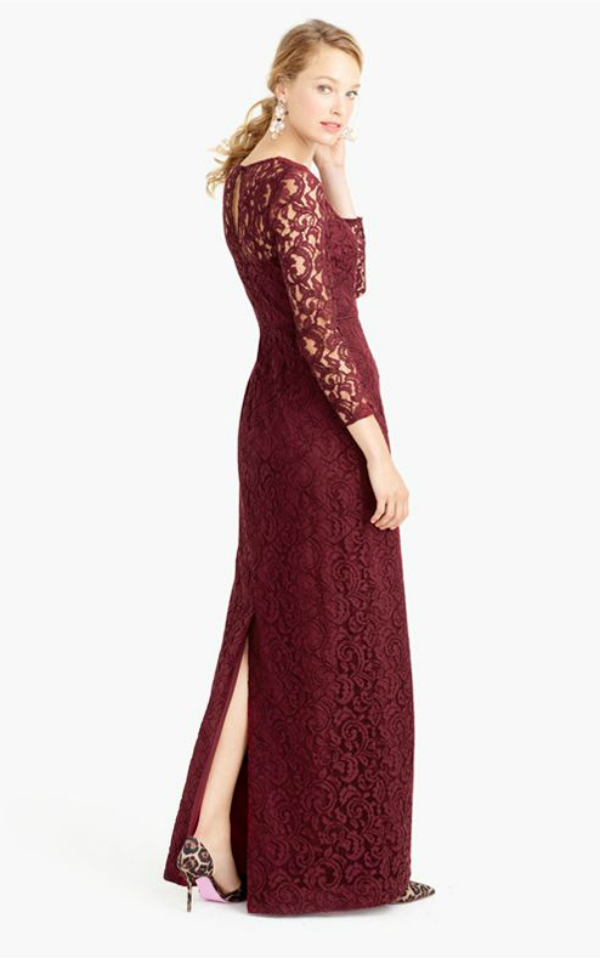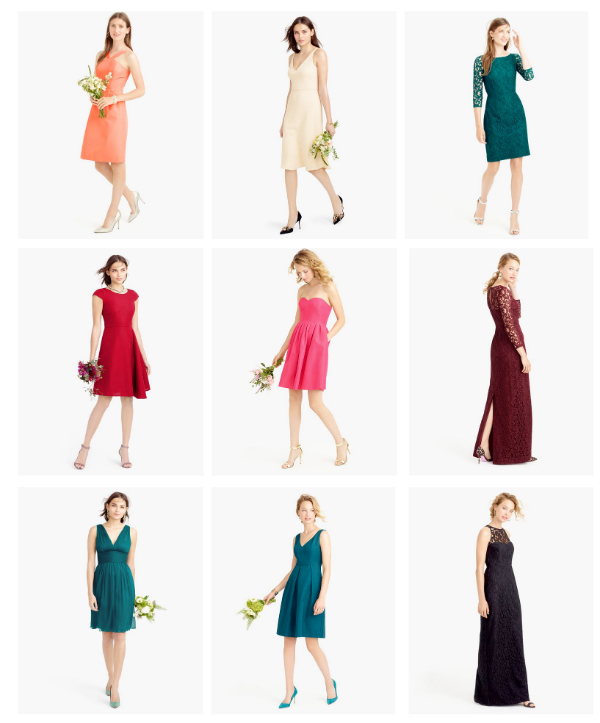 The new bridesmaid dresses from J.Crew
Links in italics and in the shop section are from our affiliate retail partners and sponsors, meaning that this blog may earn a small referral commission if a qualified sale is made. Happy shopping!



More wedding styles:
More style ideas you might enjoy :