Anna Elyse Bridesmaid Dresses in The Collection
I have some very exciting news here on Dress for the Wedding today! I'm so happy to announce that Anna Elyse bridesmaid dresses has joined The Collection as one of our sponsors and partners.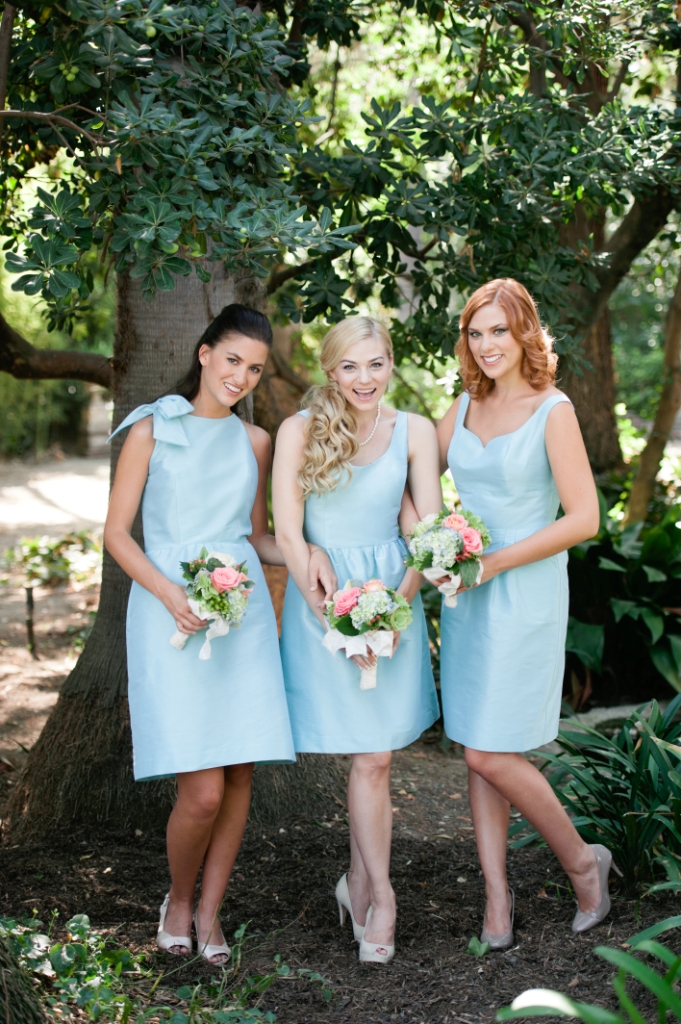 Anna Elyse Bridesmaid Collection
As you may know, I started The Collection as a way to connect Dress for the Wedding readers with the some of the top bridal and bridesmaid lines so that you can immediately browse their lookbooks and styles. The lines listed here are personally selected by me, and must have a reputation for quality, great customer service, and fit the aesthetic of this site.  It's a wonderful group, and I am so thankful for their support of this blog. Just one look, you'll see why Anna Elyse is a favorite of mine: with over 200 colors, 13 skirt styles, and 20 bodice styles the  Anna Elyse site (www.annaelyse.com) is a must-visit for anyone searching for bridesmaid dresses. I'm so excited to welcome them as a Dress for the Wedding partner! Please give them a warm welcome!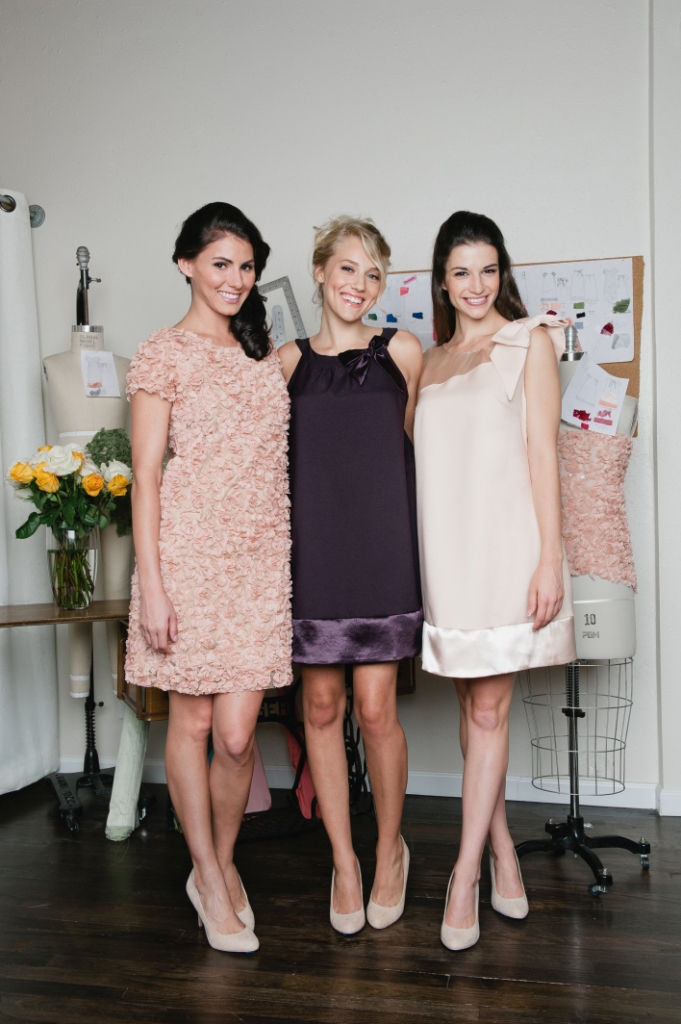 Dresses from the Unzipped Collection
You may remember one of the Anna Elyse dresses I featured a few months back, from their Unzipped collection, which offers new styles with minimal alterations, and dual color reversible dresses. This company is SO  innovative when it comes to your bridal party! If you're a bride or bridesmaid who wants to know all the color and style options ( I was definitely one of those brides) or if you want to allow your wedding party to pick their own bodice, neckline, or style, you'll love being able to play with all of those options on Anna Elyse's interactive virtual wedding party styling tool for their Signature Classics line. You first pick the overall skirt style,  followed by your bodice or neckline, and fabric, and -- finally -- the most fun of all: the color! You can save the dresses you've designed so that your bridal party can see all of your choices. How brilliant is that?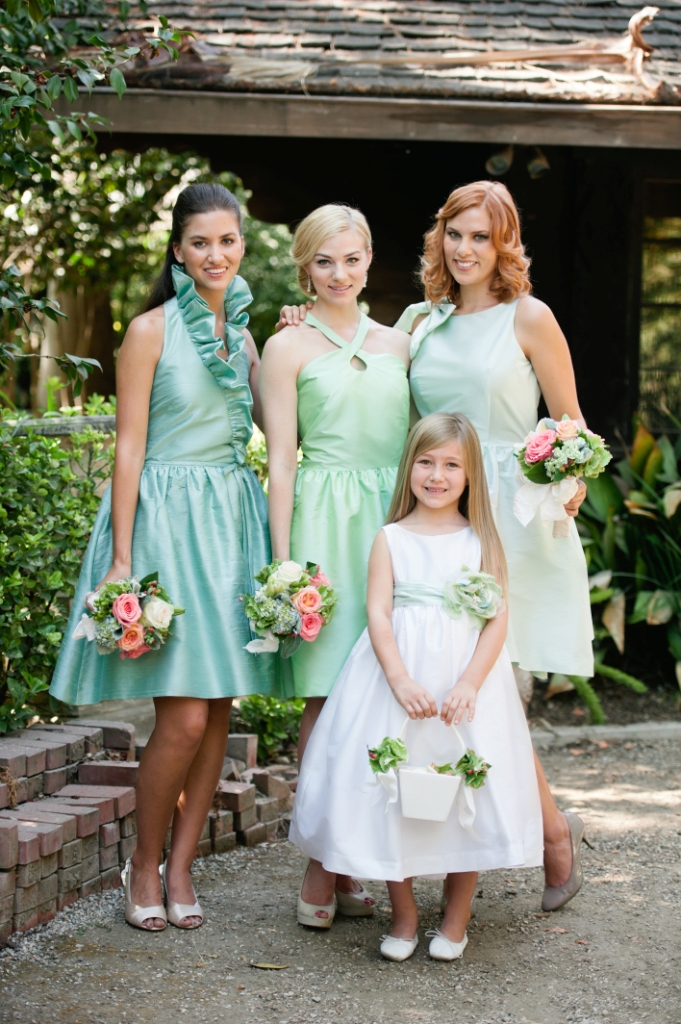 If you're a see-it-in-person kind of  bride, happily Anna Elyse is offering a new service called "Shop at Home" where you and your girls can borrow a set of dresses for try on at home. You can also visit their flagship salon in Old Town Pasadena or work with them directly via the website and experience the amazing customer service that Annie Sokoloff, Owner and Designer of Anna Elyse, and her team offer. Anna Elyse is also carried in the best bridal boutiques; just use their store finder to determine the location nearest you.
In any of these scenarios, you'll see that they have a neckline and shape to suit everyone -- from strapless, to cap sleeve, to my current favorite: the ruffled stand up collar -- in 200 colors and several fabrics.  Another reason I love Anna Elyse dresses:  they are made in the USA, and are a woman-owned business. They also offer split sizing ( i.e., pick your bodice and skirt size separately) and TBD "to be determined" sizing for those bridesmaids who may be expectant mothers and unsure of what size they'll be wearing at wedding time.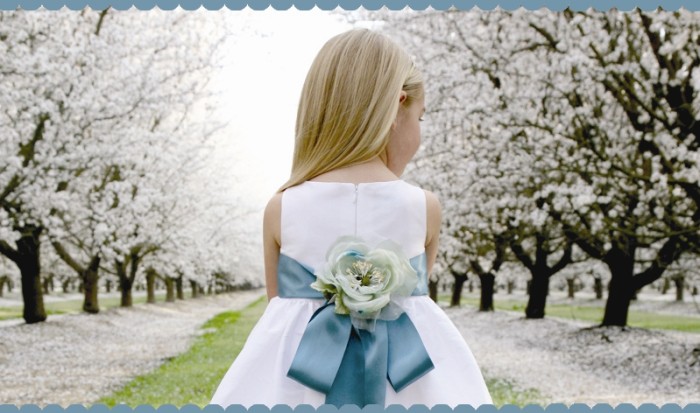 You'll also want to again check out the Unzipped collection, the bridal line they offer, and Annie Girl, the prettiest little flower girl dresses, with a fun interactive component called Annie Girl Plays Dress Up . Your little ladies can add flowers and sashes customized to your wedding party colors!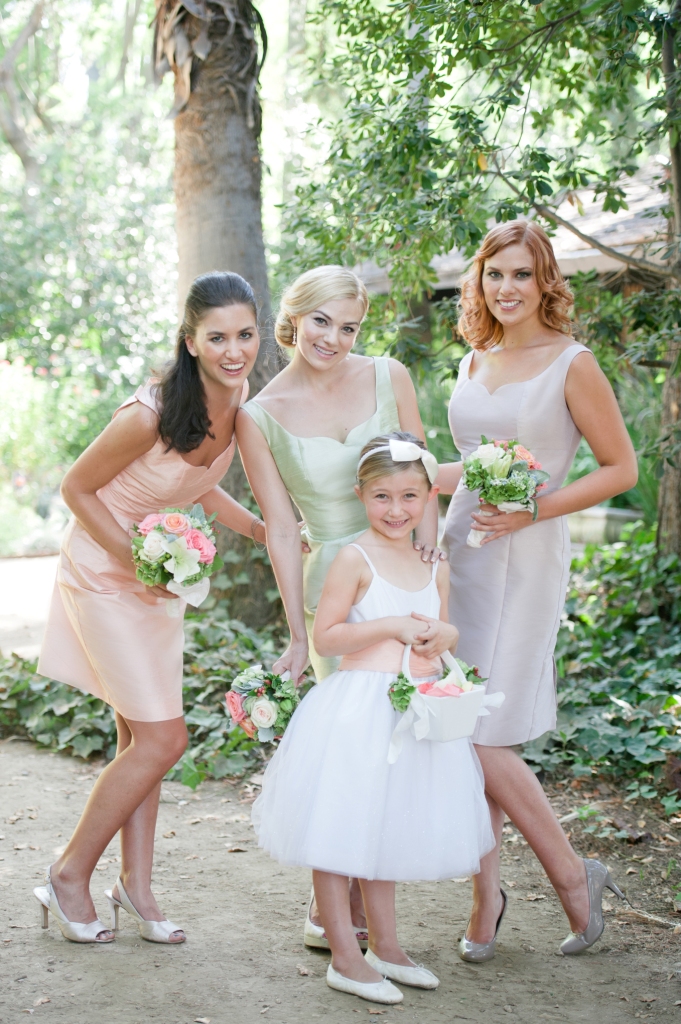 As you can see, they offer so many choices, and the excellent customer service Anna Elyse provides will help you with your styling decisions. For more inspiration, check out the photo gallery to get some ideas for the looks other real bridal parties used.  If you're searching for exceptional bridesmaid dresses, please pay our new friends at Anna Elyse a visit, and let them know you saw them on Dress for the Wedding in The Collection!
Thanks to Lizzi Photography for all the images of these Anna Elyse dresses.
Anna Elyse is a sponsor of Dress for the Wedding