Ideas for How to Mix and Match Spring Bridesmaid Dresses from BHLDN
This post about the mixing and matching the newest BHLDN bridesmaid dresses uses affiliate links in shopping sources. BHLDN is a sponsor of Dress for the Wedding.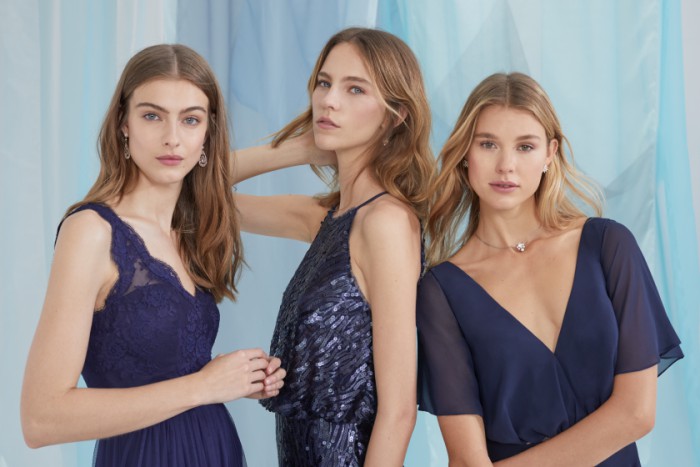 BHLDN bridesmaid dresses to mix and match
The mix and match bridesmaid dress trend shows no signs of stopping, and we are very thrilled by the momentum this look has gained in recent years. Mixing and matching dresses not only allows your bridal party to pick a style and fit that suits their own taste, but also gives the look of your bridal party a bit of dimension and individuality. Our friends at BHLDN consistently curate the best of the best when it comes to new and modern bridesmaid dresses and their latest offering of bridesmaid dresses for 2017 is specifically arranged to make mixing and matching the season's most sought-after colors a breeze.
Bridesmaid Dresses to Mix and Match for 2017
With a practiced eye for the freshest color trends, BHLDN is offering rich shades of navy blue bridesmaid dresses, berry colors, soft pastel pinks and purples, and even crisp white offerings for the classic bridesmaid dress in all white (Yes - white bridesmaid dresses used to be a traditional look, and it is gaining popularity once again!) The interest and unique characteristics of each color way are brought in through an expert pairing of textures and fabric in sequins, lace, embroidery, and chiffon textures.
In the latest BHLDN bridesmaid dress collection, you'll find a how to guide for getting the perfect mix, inspired by color pairings of artist Eric Blum. Visit BHLDN for more color coordinated bridesmaid dress styles in the most lovely colors of the spring and summer seasons.
Blue Mix and Match Bridesmaid Dress Ideas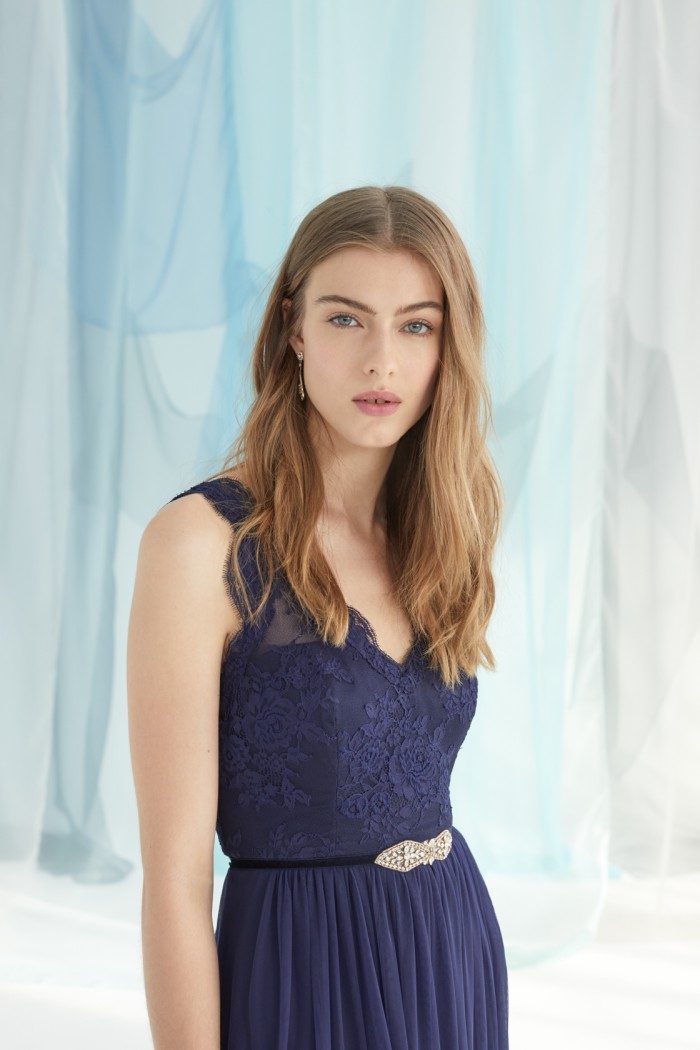 Navy Blue Lace Top Samantha Dress with Elliott belt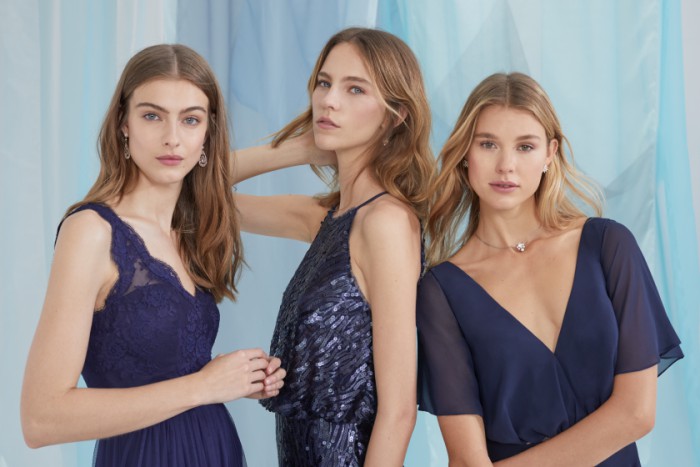 Navy blue bridesmaid dresses to mix and match.
Lace top Samantha Dress | Navy blue Sequin Alana Dress | Flutter Sleeve Gown in Navy Blue Epperley Dress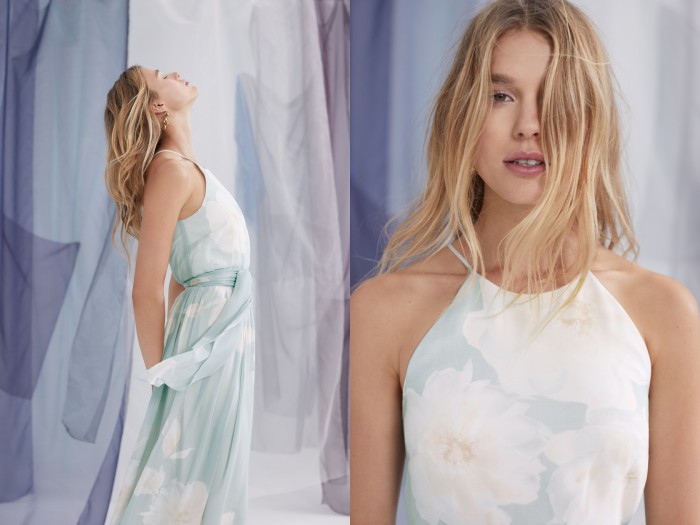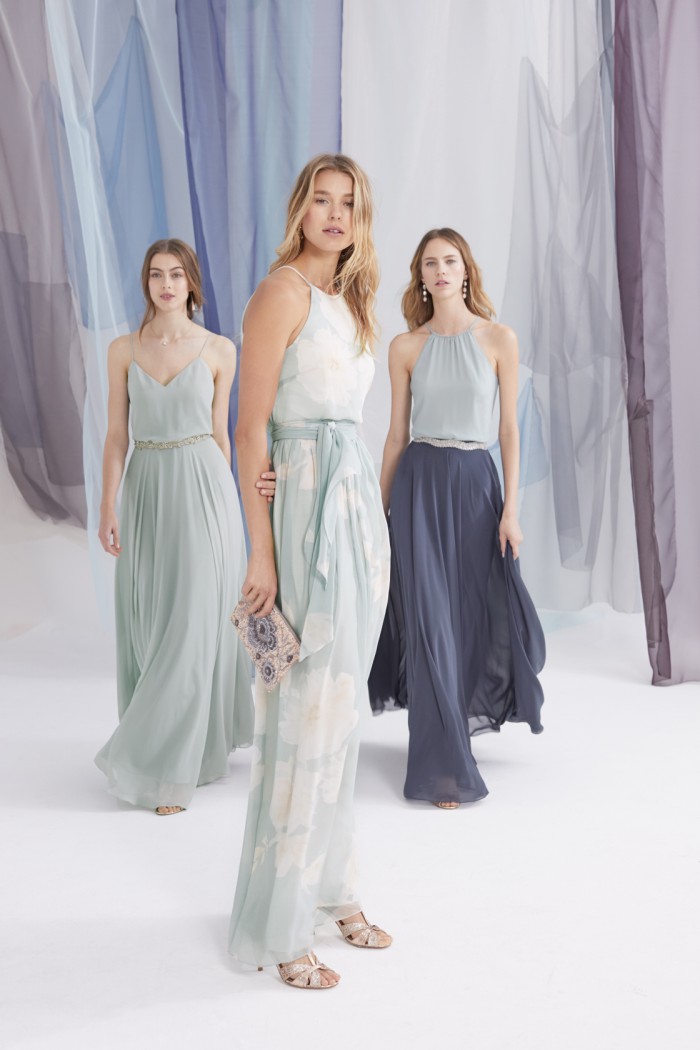 Shades of soft blue green and deep slate blue.
Mint blue chiffon maxi dress: Inesse Dress | Watercolor Maxi Dress: Alana Dress | Two piece color block separates: Hunter Top and Hampton Skirt
Shades of Pink, Purple, Berry for Mixing and Matching New Bridesmaid Dresses

Embroidered top dress: Aida Dress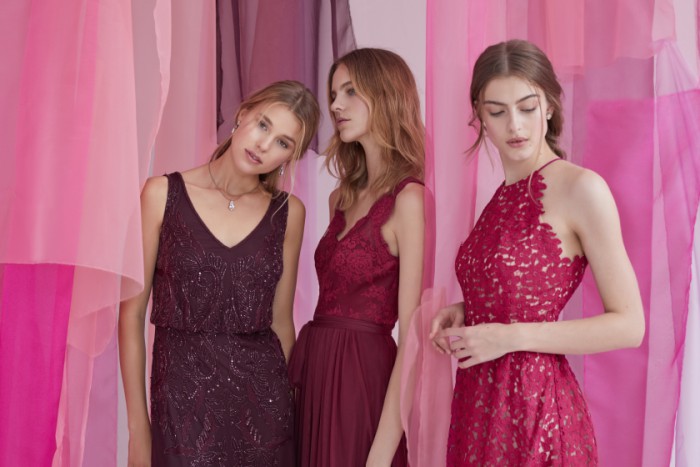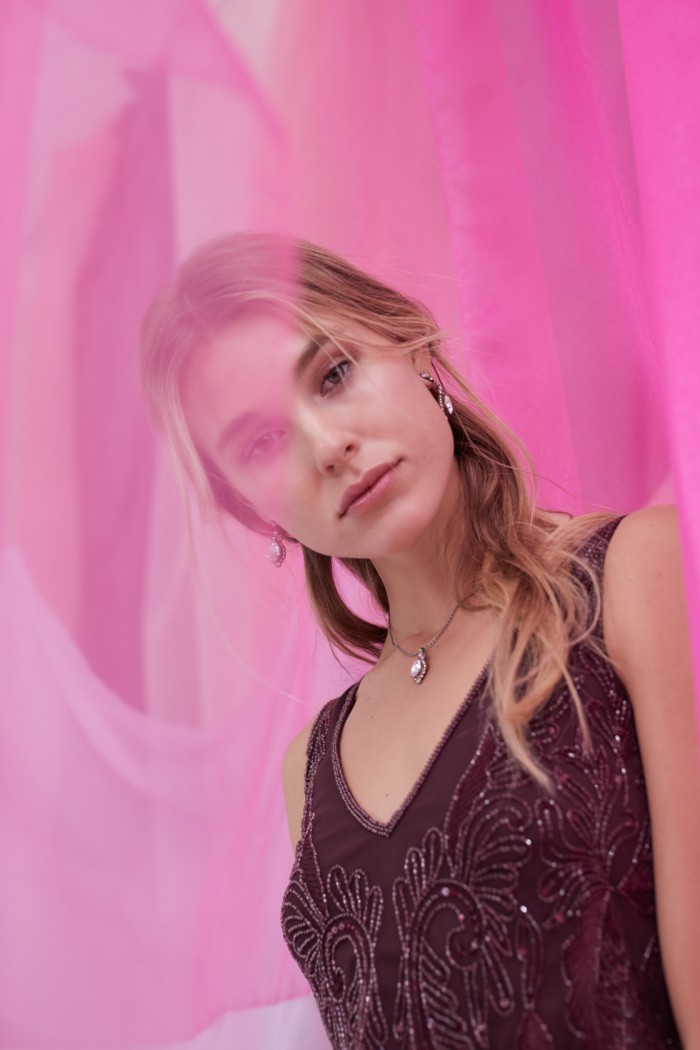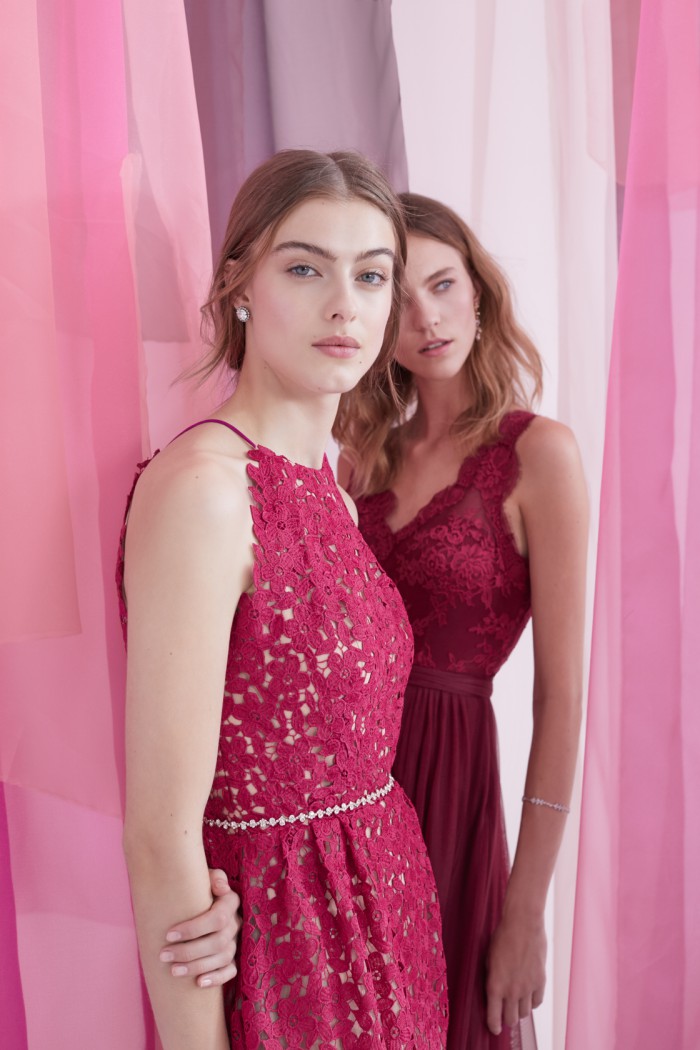 Bridesmaid dresses in shades of red, berry, and plum.
Plum beaded gown: Aubrey Dress | Burgundy lace top gown: Samantha Dress | Lace midi dress: James Dress in Fuschia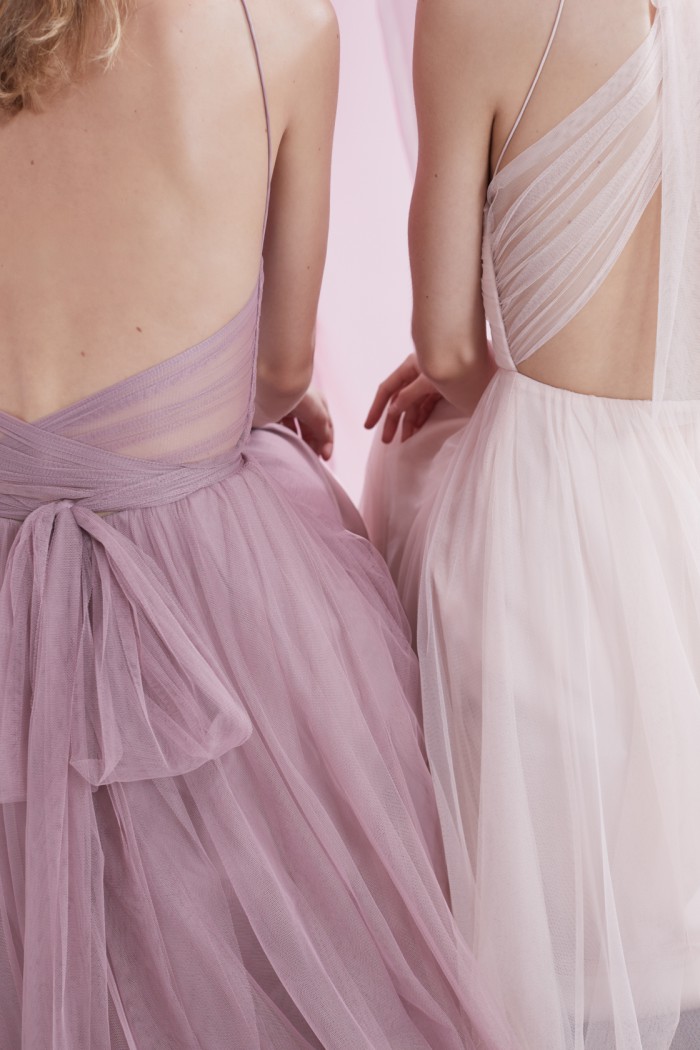 Tinsley Dresses in Rose Quartz and Blush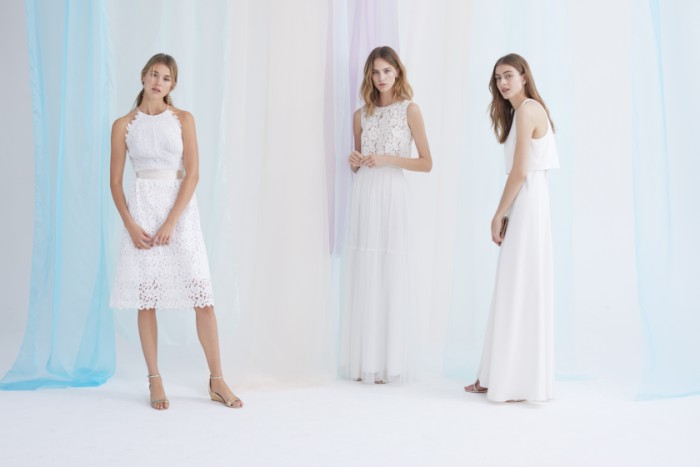 White dresses: James Dress | Cleo Top and Blythe Skirt | Iva Crepe Maxi Dress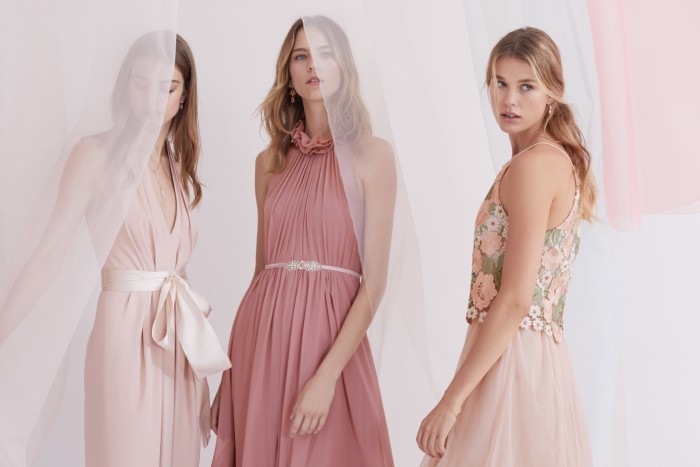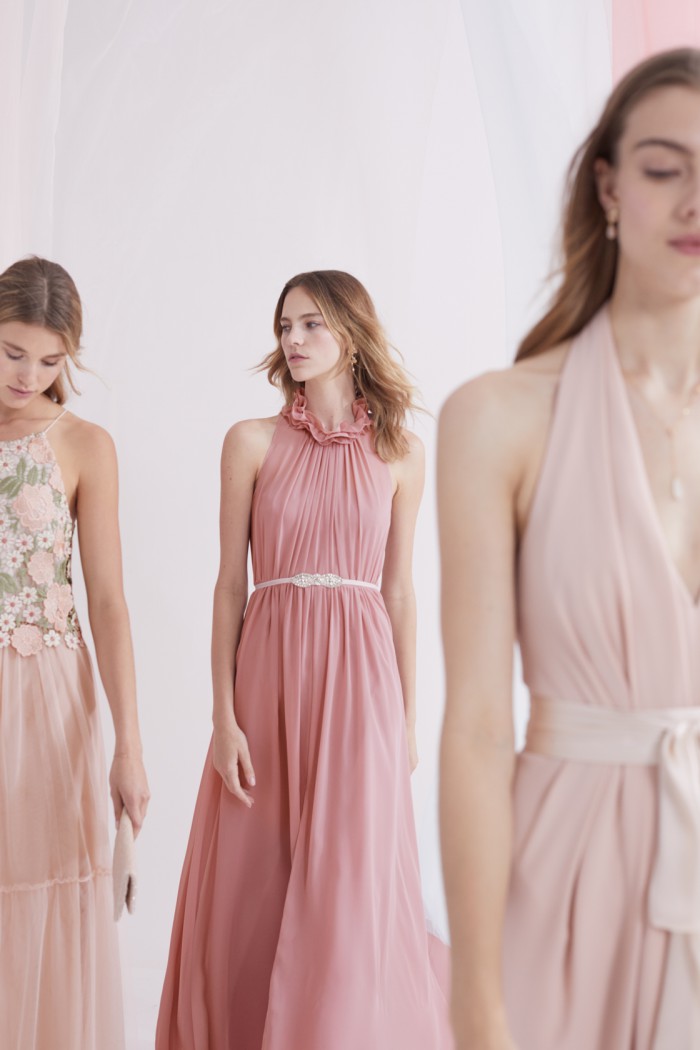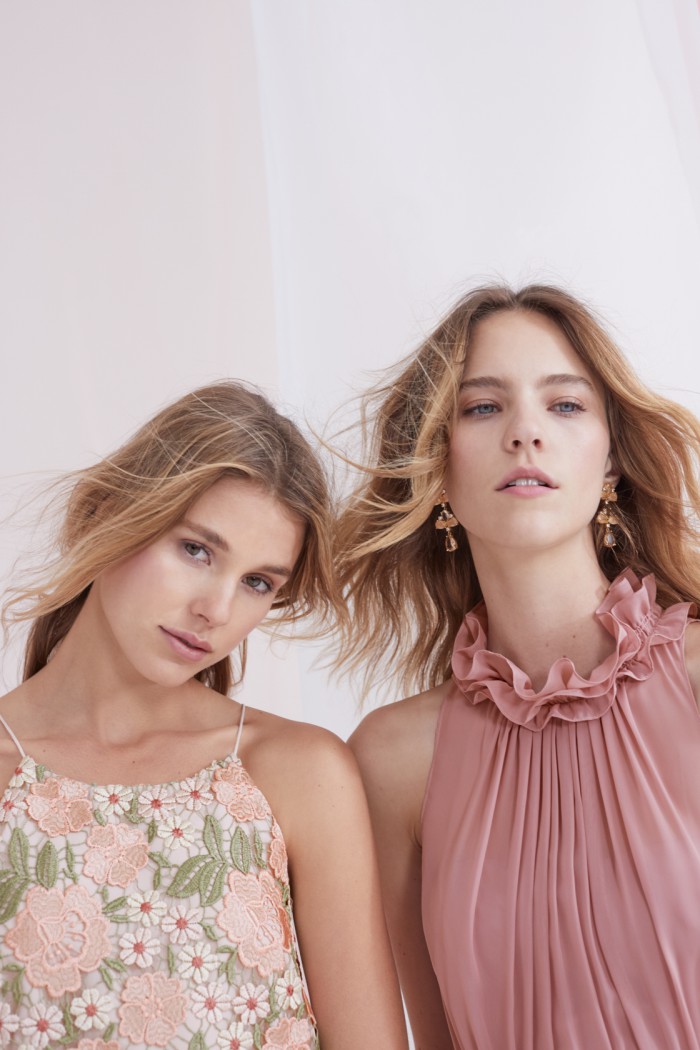 Get these rose, pink, and blush bridesmaid looks.
V neck gown: Rasa Dress in Blush | Mazie Top with Blythe Skirt | Camila Dress
Check out more BHLDN dresses for Mother of the Bride, BHLDN Wedding Dresses, and Bridesmaid Dresses
Links and images in the Shop the Look section are affiliate links from our sponsoring shops.