The Fall 2019 Anne Barge Bridal Collection features wedding dresses with structure and strength. This architecturally-inspired collection features sculptural gowns with dimensional shapes and interest from every angle!
Fall 2019 Anne Barge Bridal Collection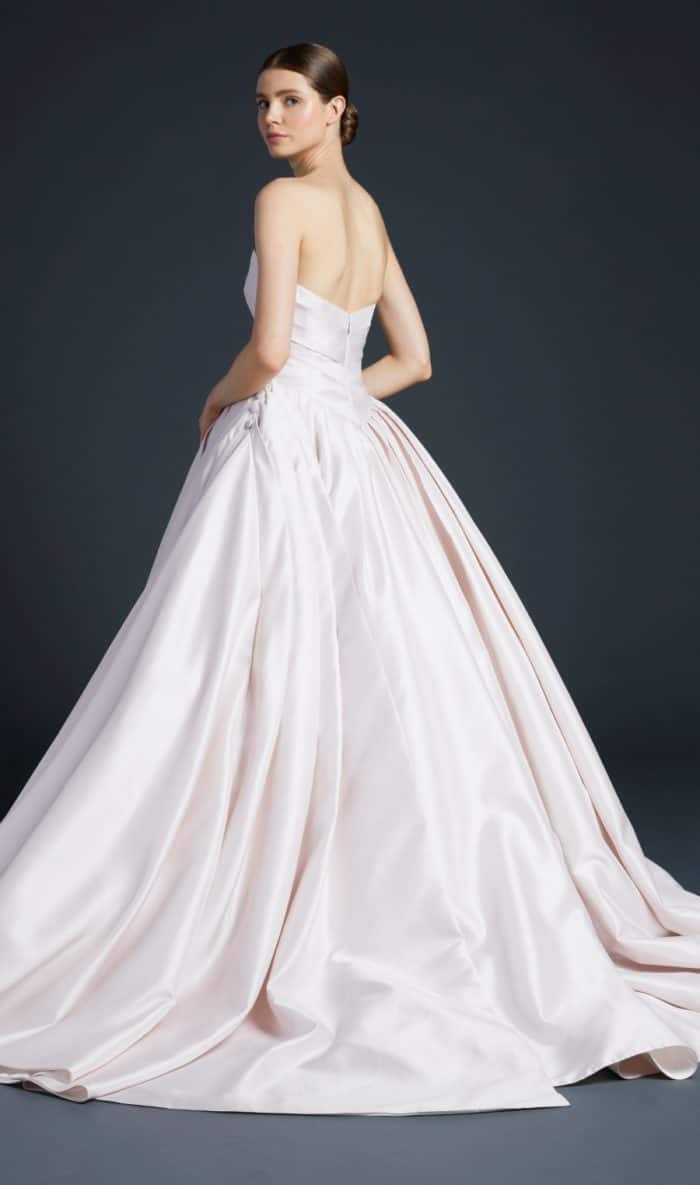 Anne Barge Wedding Dresses for Fall 2019
Well, well! I have been waiting for this day since I minored in Architectural History! You see, today is the day when my past studies and current work finally overlap; because the latest Anne Barge bridal collection is named for -- and inspired by -- famous architects and their creations.
The hours I spent in a darkened room watching slides of notable buildings and learning the terms, techniques, and names of all the architectural elements and the architects themselves, can finally be brought to bear in my current profession as a enthusiastic sharer of wedding dresses.
As soon as I saw the ionic names of these gowns, I knew we had an architecturally-inspired bridal collection on our hands! Beyond their nod to these famous architects, the Fall 2019 Anne Barge bridal gowns are the beautifully structured and sculptural works of art that one would expect from their namesakes. Shaped bodices and skirts make statements with clean, crisp lines, and style with substance.
The Anne Barge Bridal Collection
The following lookbook images of this fine group of gowns are by  Sarra Fleur Abou-El-Haj Photography.  For more information on any of these wedding dresses, and to find the bridal boutique nearest you who carries Anne Barge wedding dresses, please visit Anne Barge. Please enjoy the Fall 2019 Anne Barge Bridal Collection!
Baird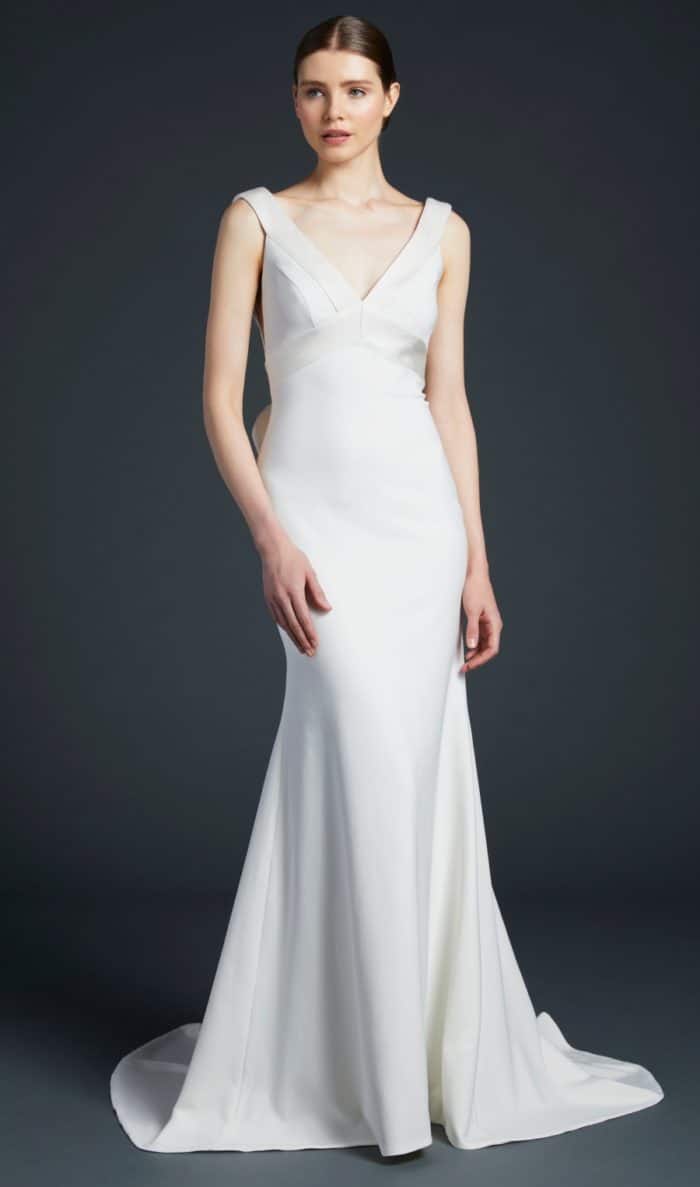 Zaha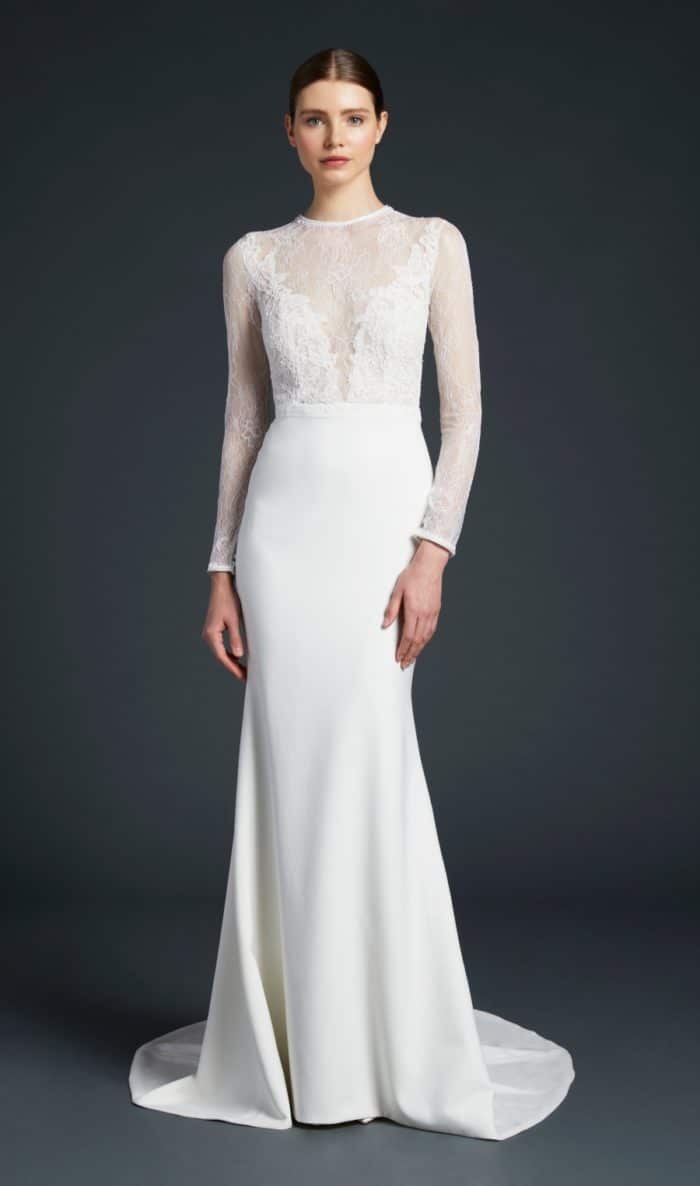 Sullivan
Wren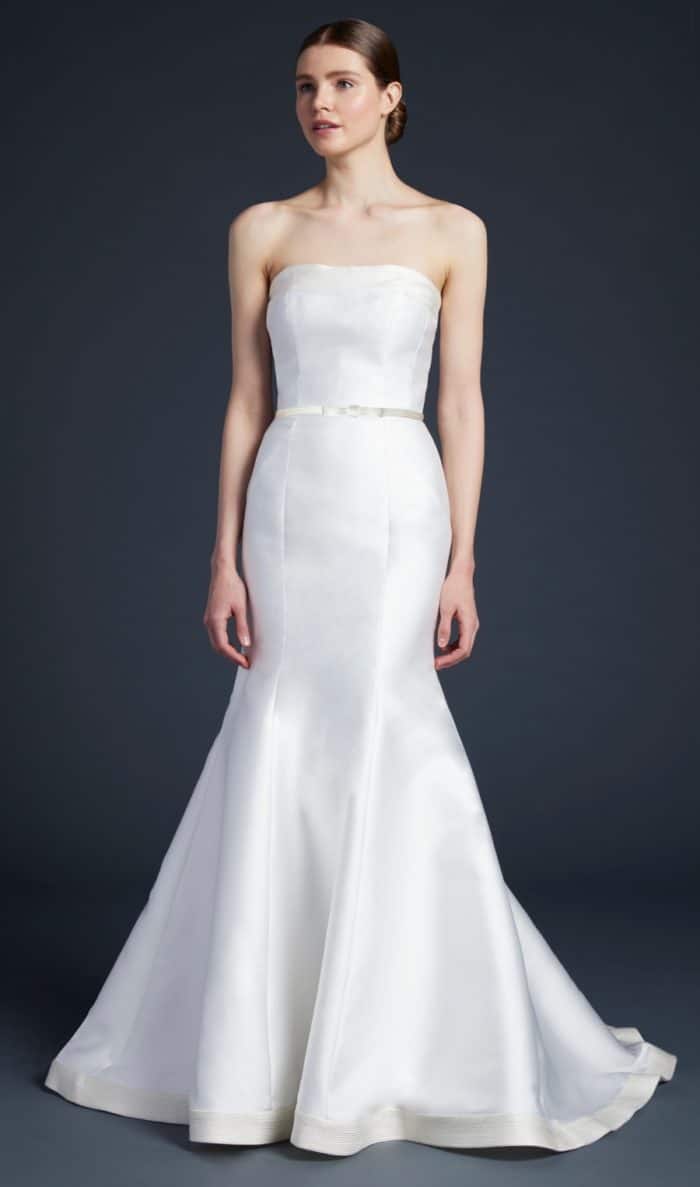 Ellis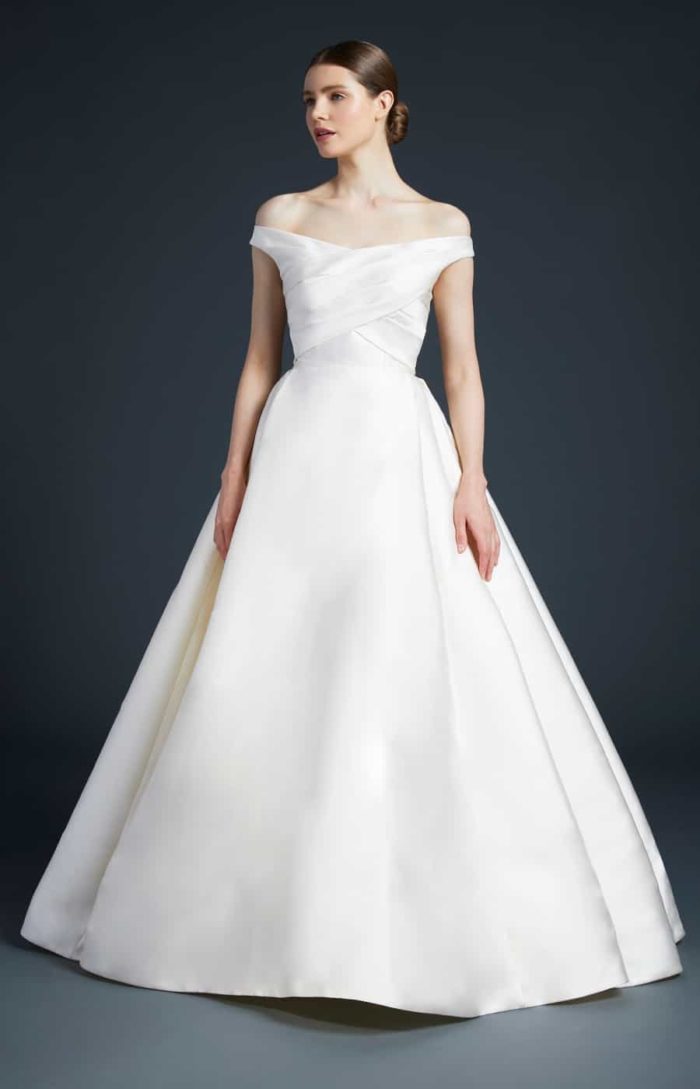 Rocha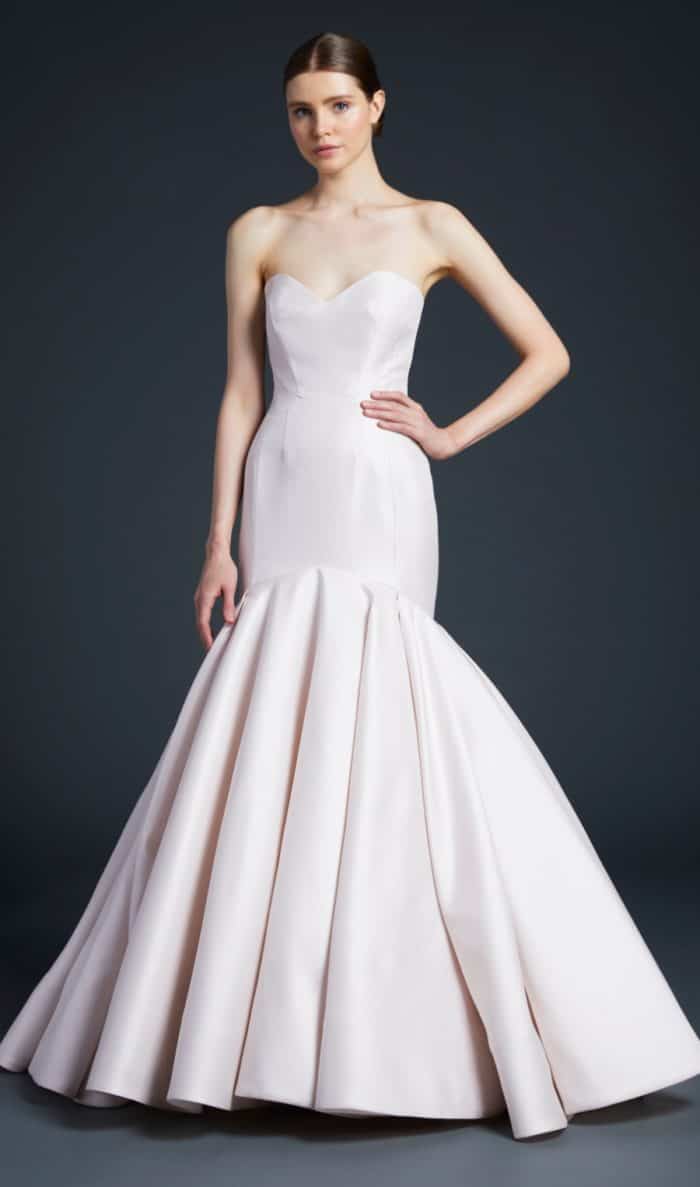 Romero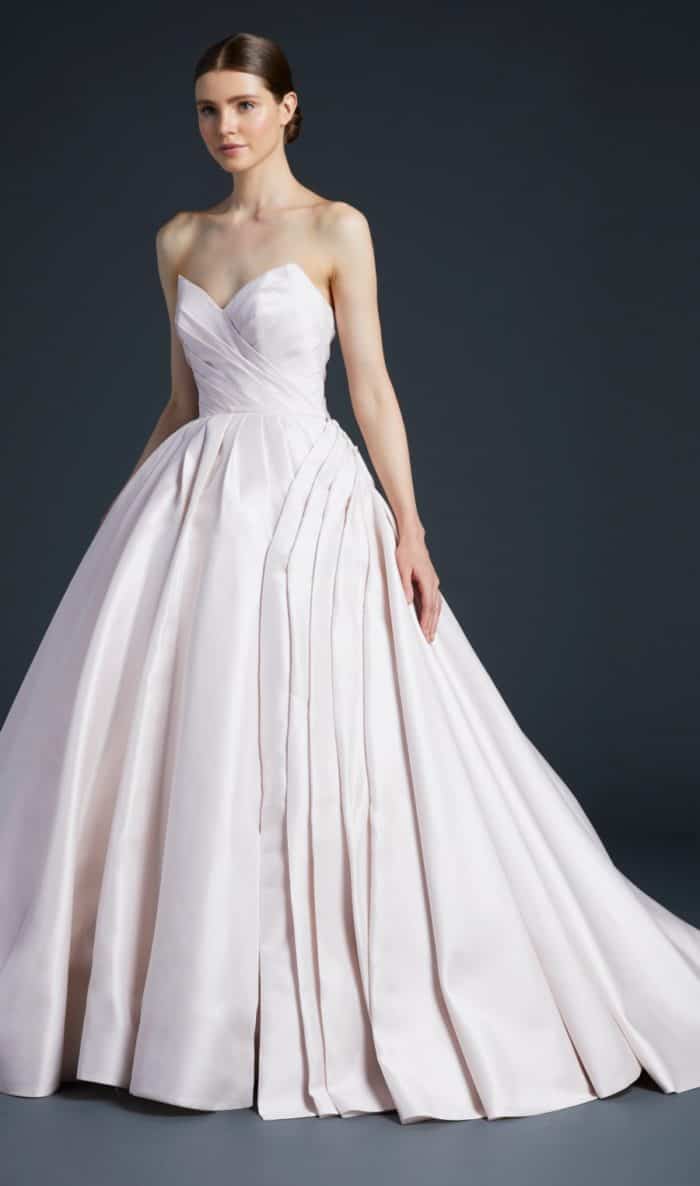 Palladio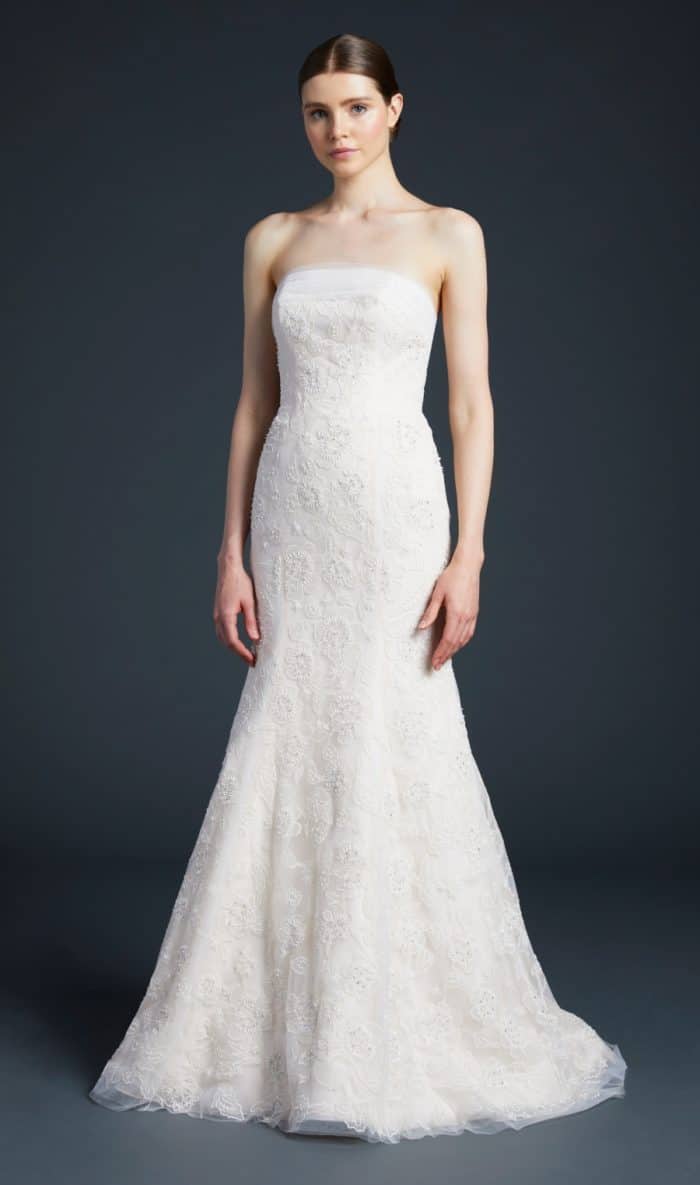 Luca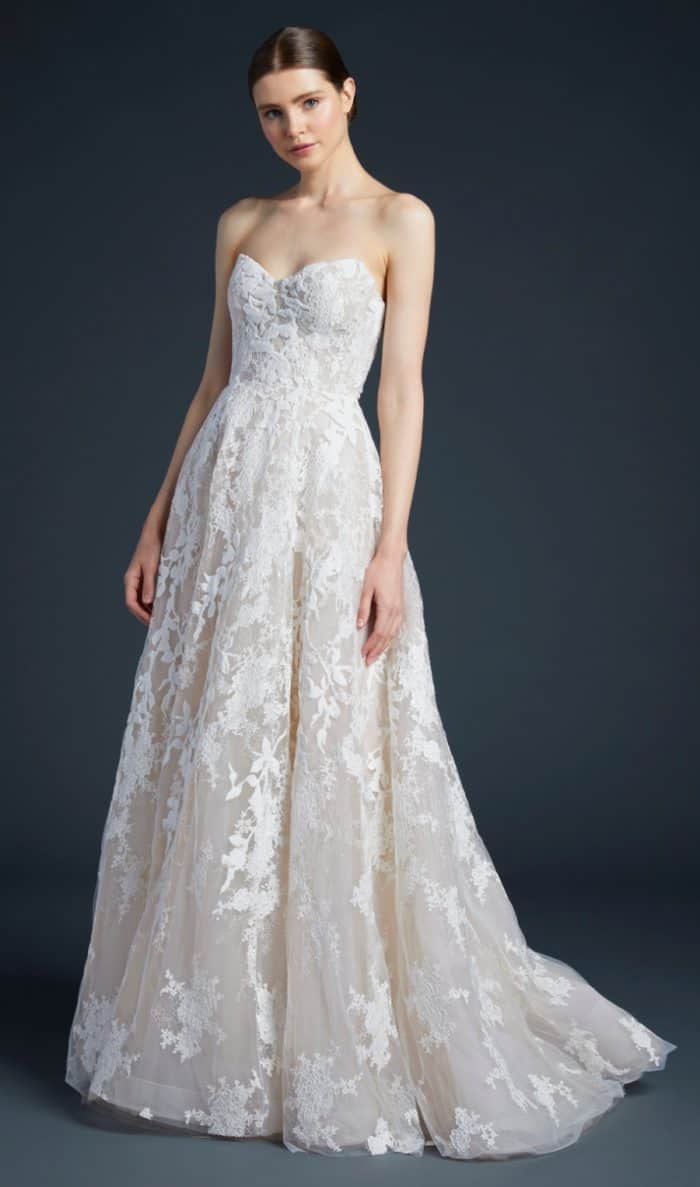 Venturi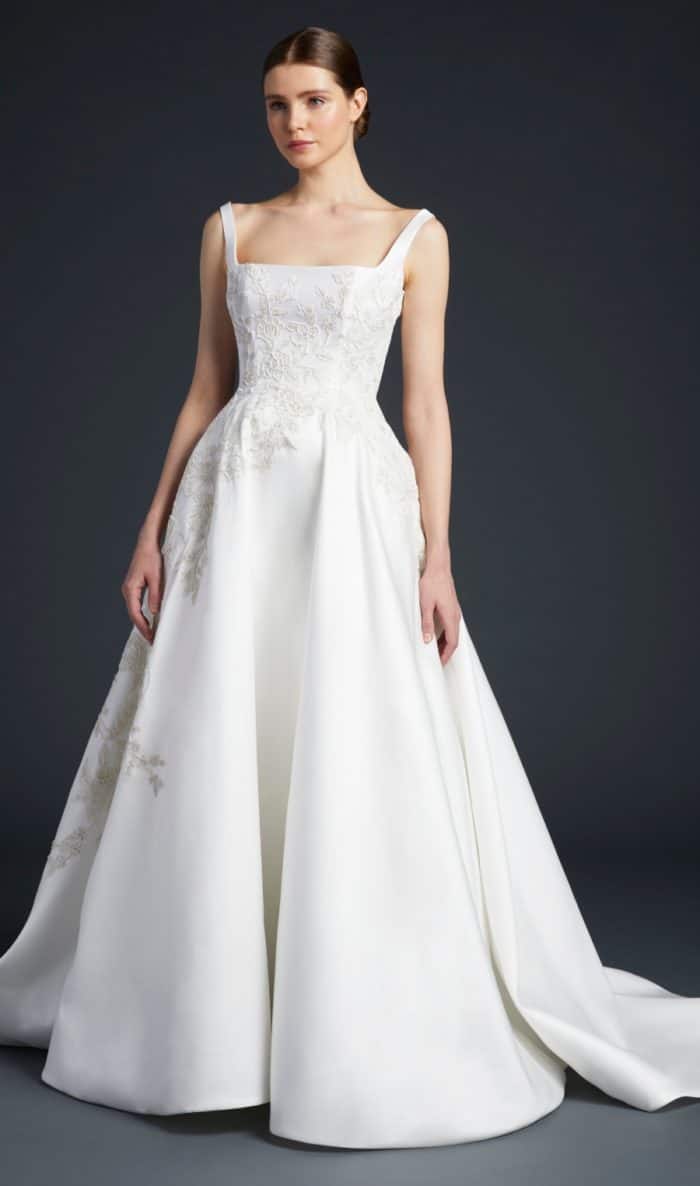 Eames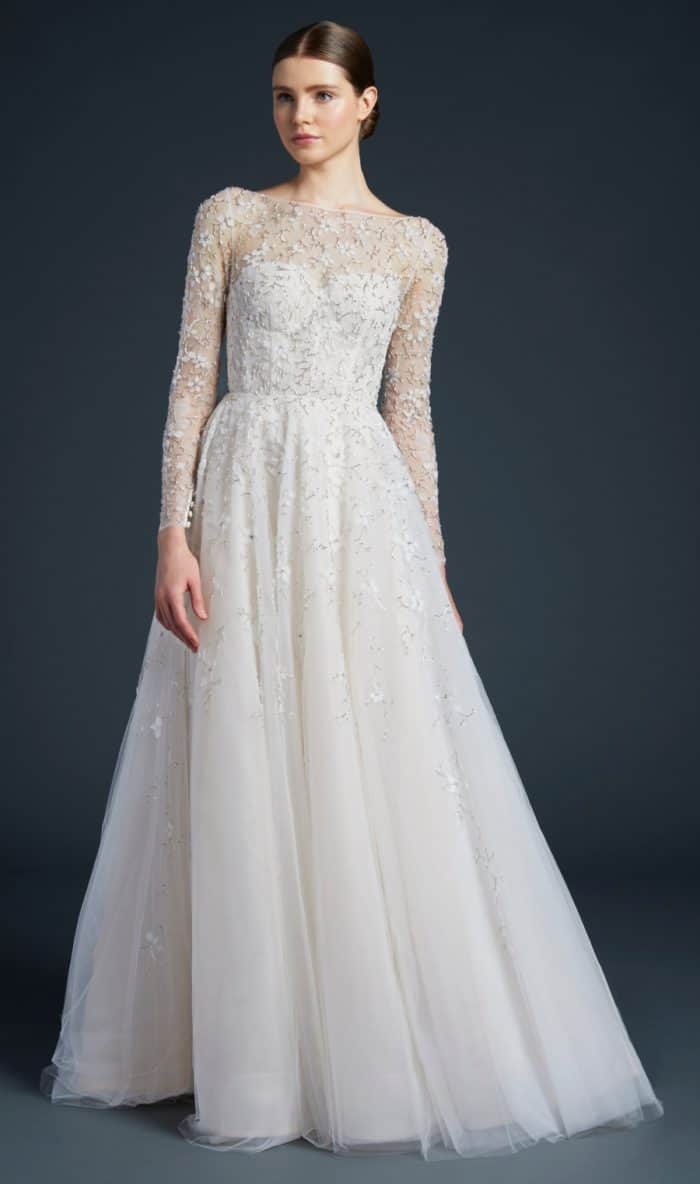 Frankie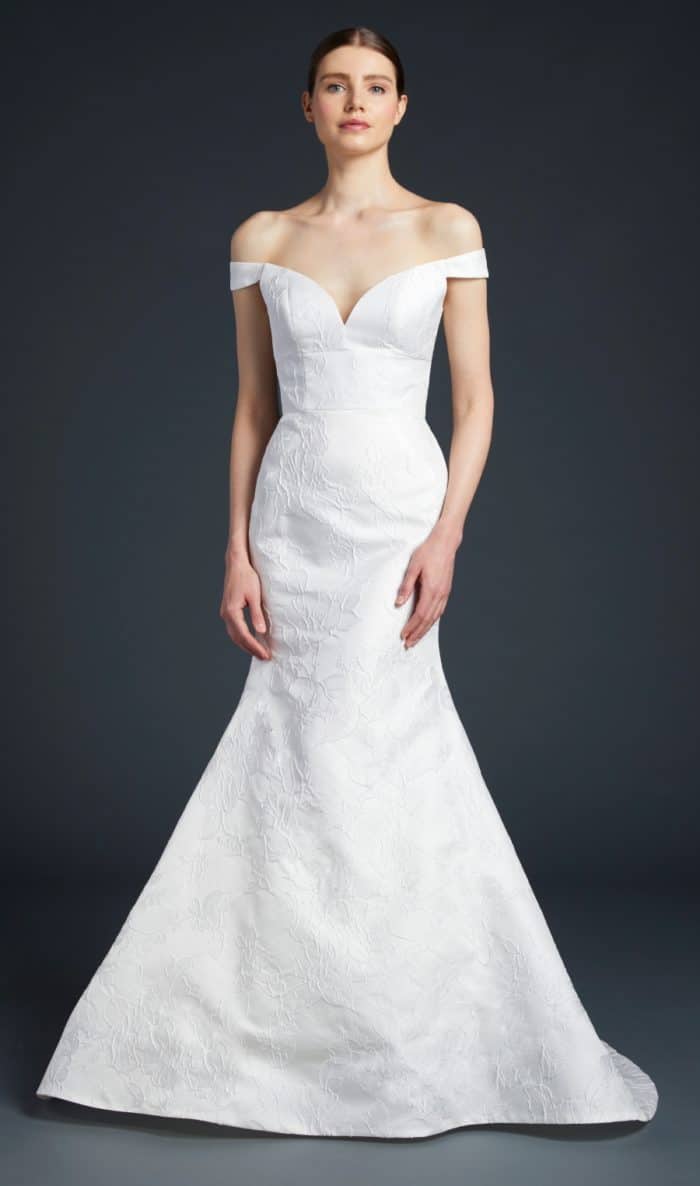 Frankie with Overskirt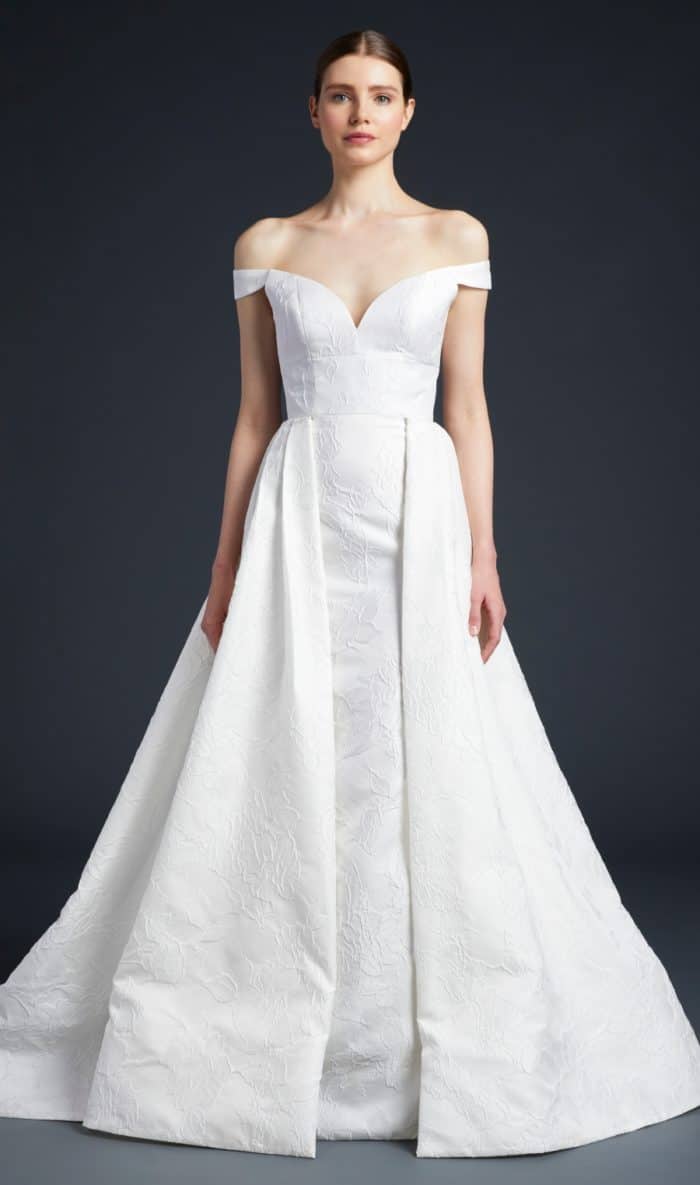 Burton

Eiffel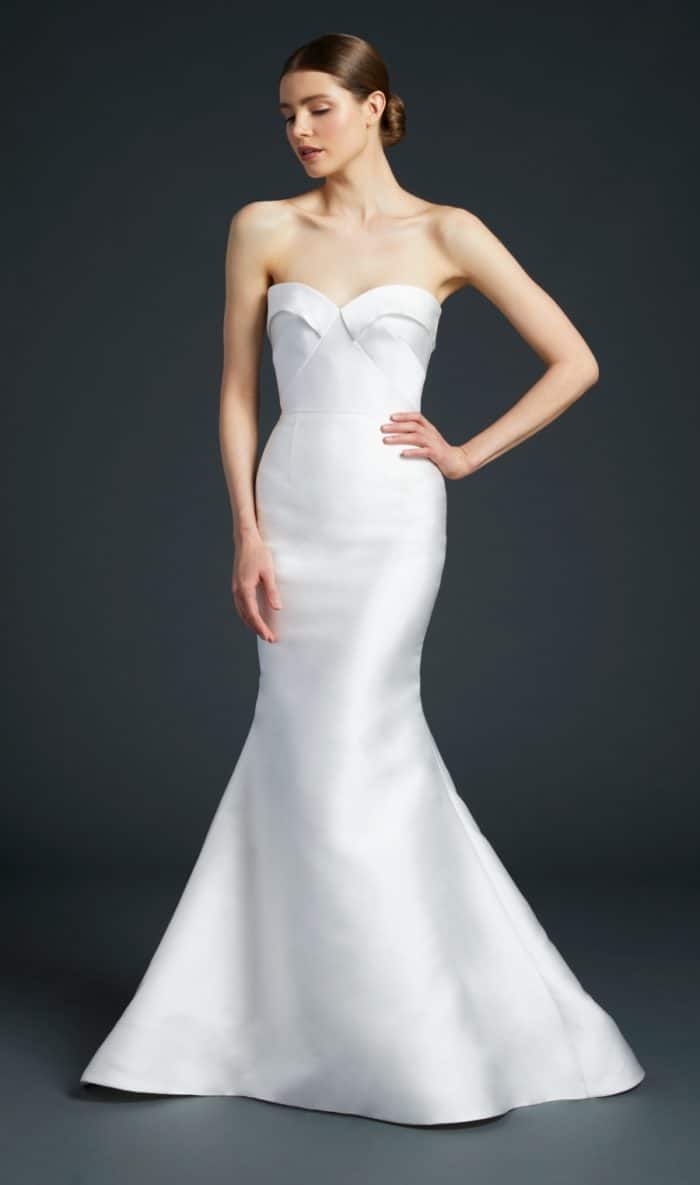 Anne Barge Fall 2019 Bridal Collection
From the designer, the collection is described as:
....the Anne Barge Fall 2019 Bridal Collection is full of mystery and surprise. Past the clean, graphic lines of the collection lies layers of rich detail and meticulous craftsmanship. This season, inspiration is taken from perspective photography, with each dress open to interpretation based on the viewer's lens.
The strong, architectural, silhouettes of the gowns are accented by ethereal floating layers of embroidered illusion tulle, silk organza and abstract floral jacquard. Structural, minimalist pieces are given a soft touch of feminism with tulle ruffles, pearl accented beading and embroidery, and cascading soutache bows. The simple sophistication of the Fall 2019 designs paired with whimsical elements of surprise delivers a romantic collection with a modern-day twist.
For more information, please visit AnneBarge.com.
Also be sure to see our features of the Spring 2019 wedding dresses by Anne Barge, and  Fall 2018 wedding dresses by Anne Barge that we've reccently shared. Also see all of the 2018 and 2019 wedding dresses we've shown recently.
Wear It With
These bridal accessories and details will look beautiful with your Anne Barge wedding dress.
Product suggestions in this section use affiliate links, which means this site may earn a commission if you make a purchase from our links.