Beaded Wedding Gown by Lillian West
This post has been generously sponsored by Lillian West. Styling idea and content were created the editor of  Dress for the Wedding.
I'm about to start an exciting series here on Dress for the Wedding! Over the next several weeks, I'll be sharing some dreamy wedding dresses from Lillian West each Wednesday, with ideas for how to accent these feminine wedding gowns with perfect accessories and other wedding details. The dress we're starting with couldn't be prettier! It's Lillian West Style 6351.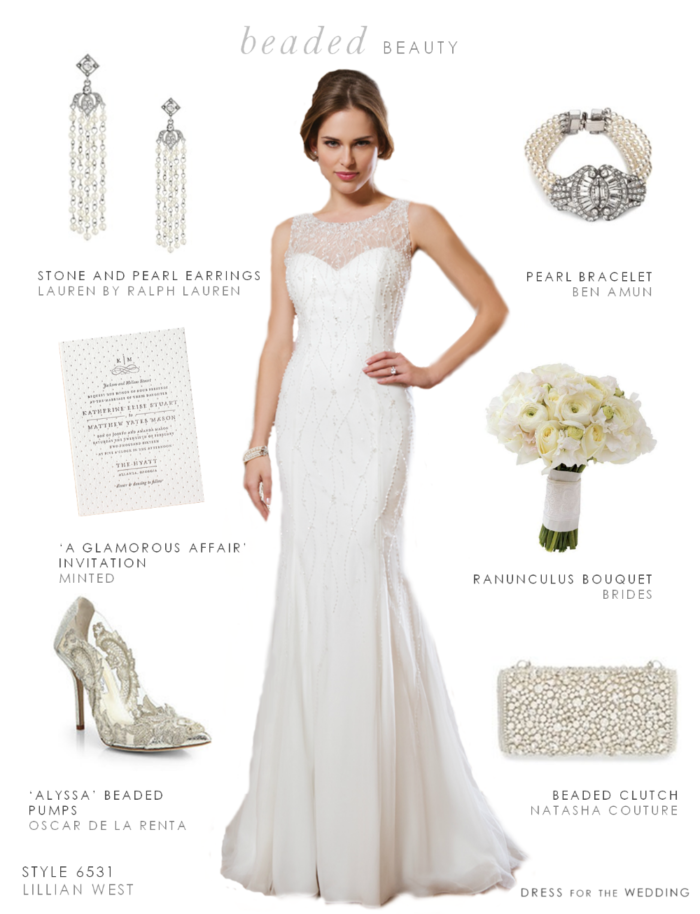 Isn't she lovely? Lillian West gowns are great choices for brides who want wedding gowns with effortless elegance and a few traditional elements, combined with special details that add a touch of drama and make for an unforgettably romantic gown.
Lillian West Style 6351, is a soft organza fit-and-flare gown that is overlaid with a beautiful pattern of beading. This mystical gown features an elegant Sabrina neckline and sheer beaded back in an organic pattern -- which make for two beautiful stand-out details on this ethereal wedding gown from the front and the back.  To pick up on that special beading, I've selected some accessories and wedding details that have the same Modern-meets-Art Deco look that I see in this elegant wedding gown, to accentuate the airy style and glamour that radiates from this dress.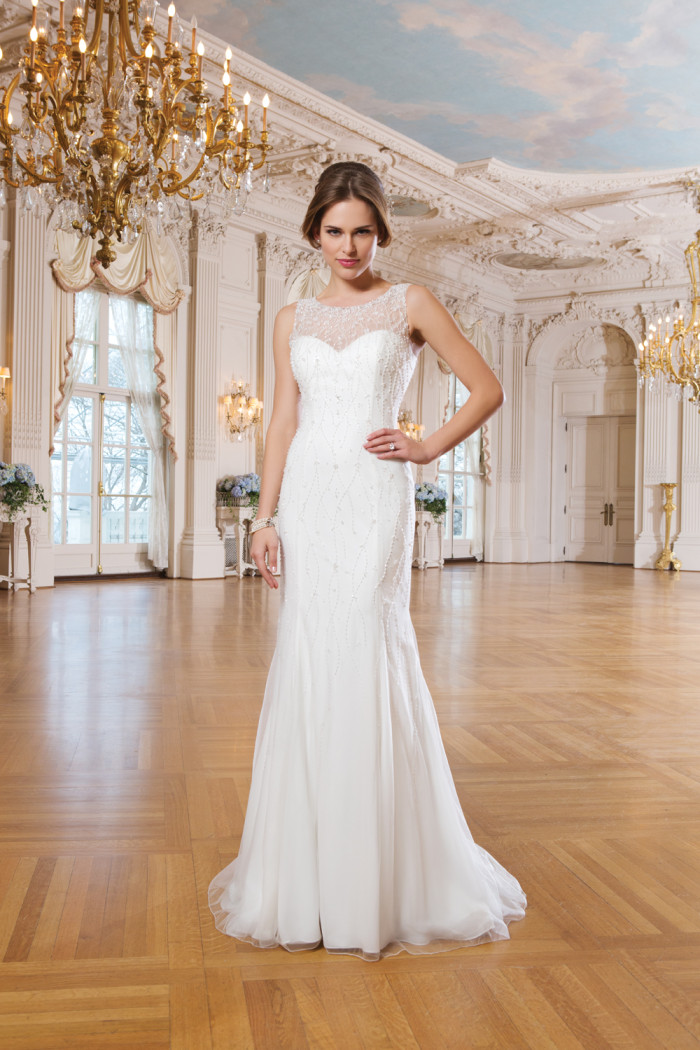 The Dress: Lillian West Style 6351
Accessories: Earrings / Bracelet / Bouquet  / Clutch / Heels / Invitation 
How would you wear it? Before I sign off for next time, check out the beautiful back!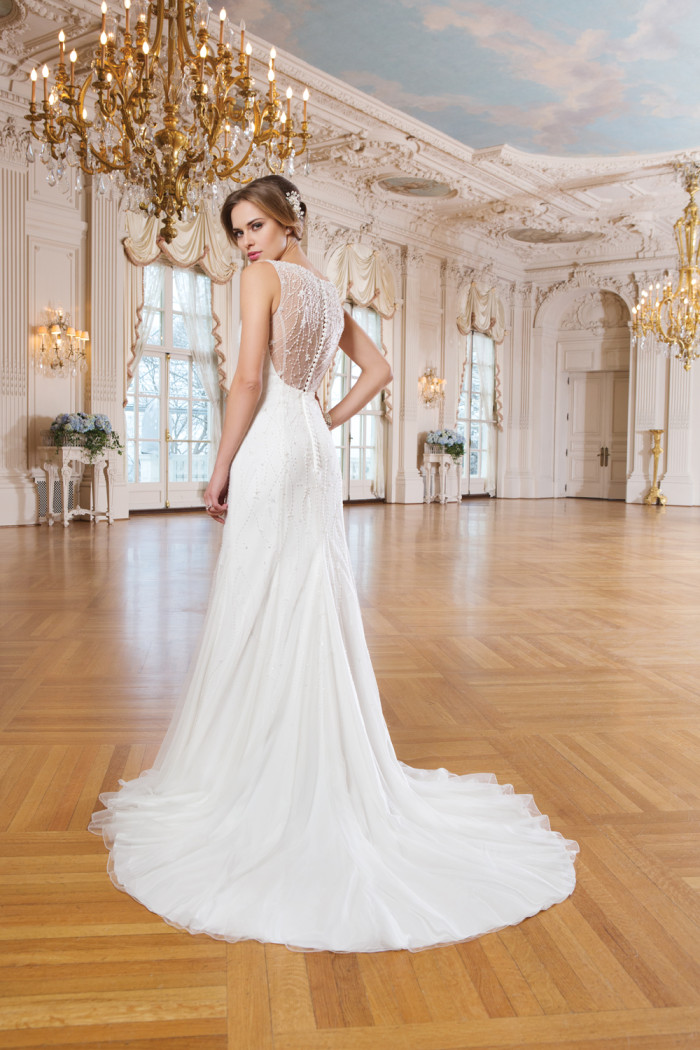 This post is graciously sponsored by Lillian West. Images are courtesy and copyright Lillian West. Stay tuned for next week's post!