The Best Wedding Planning App  - BridalPulse!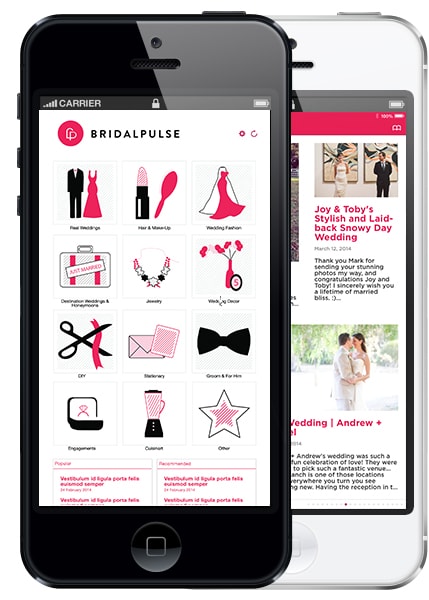 Get the best wedding planning app - BridalPulse!
Top Wedding Planning App
The day is finally here for my big announcement! I'll get right to the news: Dress for the Wedding is thrilled to be one of the featured blogs in the newest (and greatest!) wedding planning apps out there. It's called BridalPulse  and has been brought to you by BrideClick and sponsored by Cuisinart!
If you're newly engaged or in the midst of wedding planning, and wishing there was a way to search all the top wedding blogs and find the best wedding ideas easily-- well-- your wish has come true. To borrow a phrase -- there's an app for that! It's BridalPulse!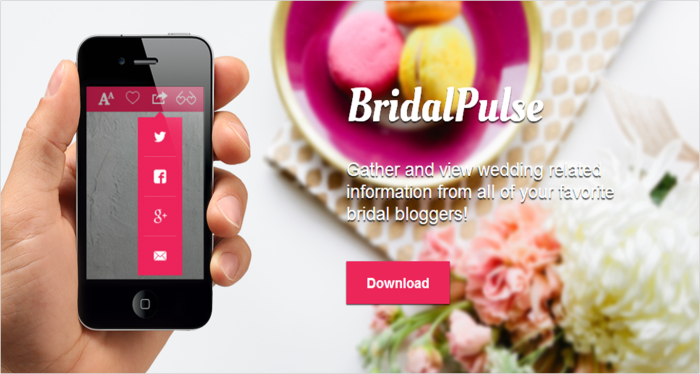 Wedding Planning Made Simple
Some of the best wedding planning ideas from top wedding blogs are right at your fingertips now, in this digital magazine format with instant updates of the latest content and easy-to-search categories in topics like: wedding fashion, fashion, destinations, real weddings, DIY, hair & makeup, stationery, and more! The best part: BridalPulse is a FREE app available in the Apple App Store for iOS. Download it now!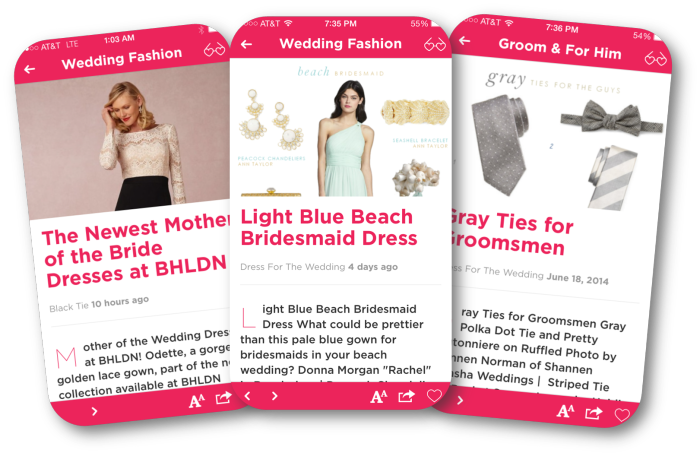 BridalPulse also features some of the other top wedding blogs that I love to follow myself, like The Bridal Detective, Mountainside Bride, Aisle Perfect and The Perfect Palette.  It's a great way to easily keep up on their latest content from your favorite bloggers, and to get ideas on the best ideas for every aspect of your wedding colors, details, and themes. It's also great way to show and share your ideas with your friends.  So download the app today and simplify your wedding planning immediately! You'll be so glad you did!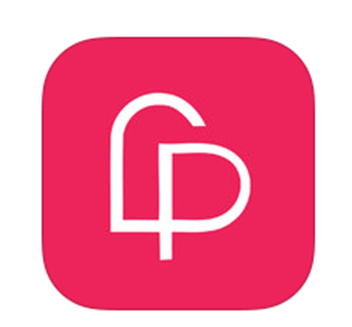 Also:  Follow BridalPulse on Twitter | Like BridalPulse on Facebook!
Thanks to BrideClick and Cuisinart for including Dress for the Wedding in this great new app!