Shopping sources listed in italics use affiliate links from our sponsors.
Dress: Terani Couture Beaded Gown from Dillard's | Earrings: Belle Badgley Mischka Mosaic Crystal Stone Earrings from Dillard's | Bracelet: Belle Badgley Mischka Vintage Multi Stone Hinge Cuff Bracelet from Dillard's | Lipstick: Bobbi Brown Lip Color in Red | Clutch: Nina Beaded Satin Clutch from Dillard's | Heels: 'Gorgeous' Crystal Pumps by Badgley Mischka from Nordstrom | Shoes: 'Gorgeous' Crystal Pumps by Badgley Mischka from Nordstrom | Ring: Floral Cluster Ring by Ben Amun from Rent the Runway
Black Evening Gown for Formal Fall and Winter Events and Weddings
As the temperatures drop here on the East Coast, and the holiday season approaches, the weddings and events to attend seem to get more formal. One can rarely go wrong with a black gown for evening formal events, and a gown with a little wattage or sparkle is sure to be the best style for to make sure your black evening gown is celebratory, and not at all solemn.
More Black Beaded Gowns for Special Events

Mother of the Bride Outfit for a Black Tie Wedding
The black tie outfit above was created as mother-of-the-bride outfit inspiration for a fall or winter black tie wedding. This ensemble would be so suitable for a Mother-of-the-Bride for a holiday wedding, a New Year's Eve wedding, or any formal fall or winter event or gala. For those seeking a formal black gown for any sort of upcoming event, we've picked a few other favorites below!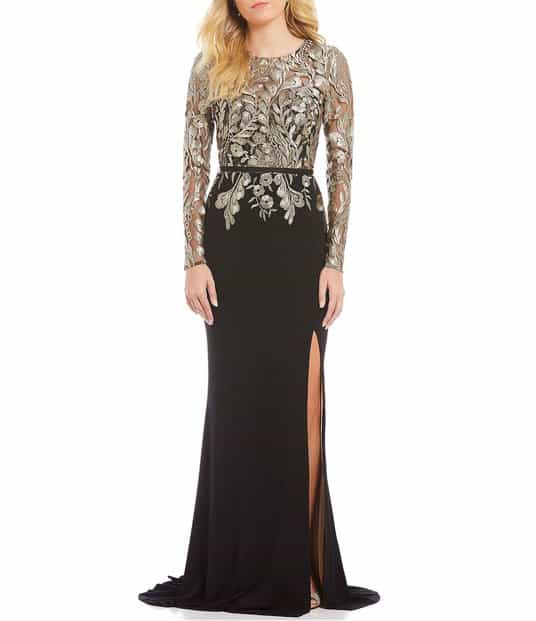 Terani Couture Embroidered Bodice Gown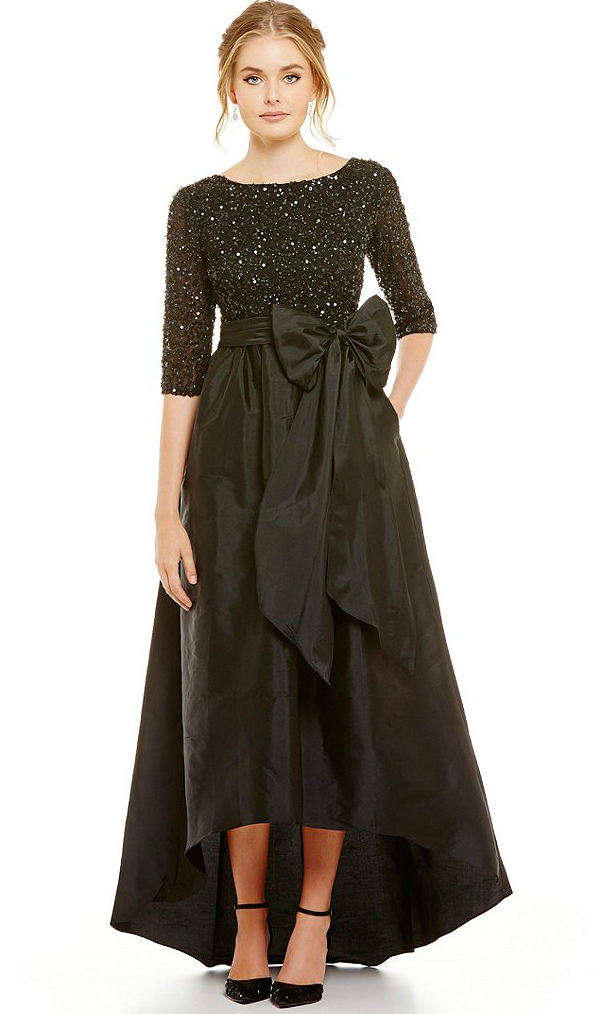 Beaded Bodice Tafetta Gown from Dillard's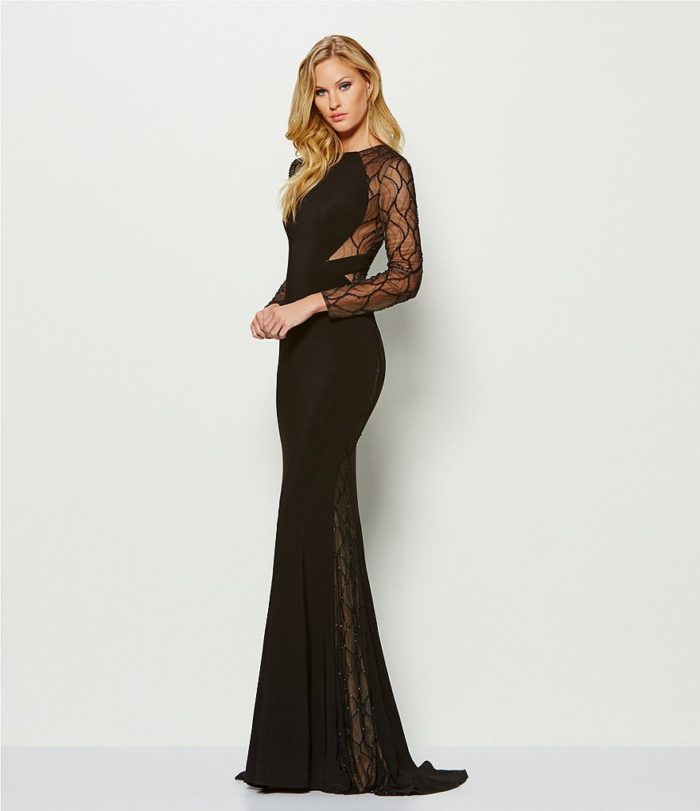 Terani Couture Long Sleeve Beaded Illusion Gown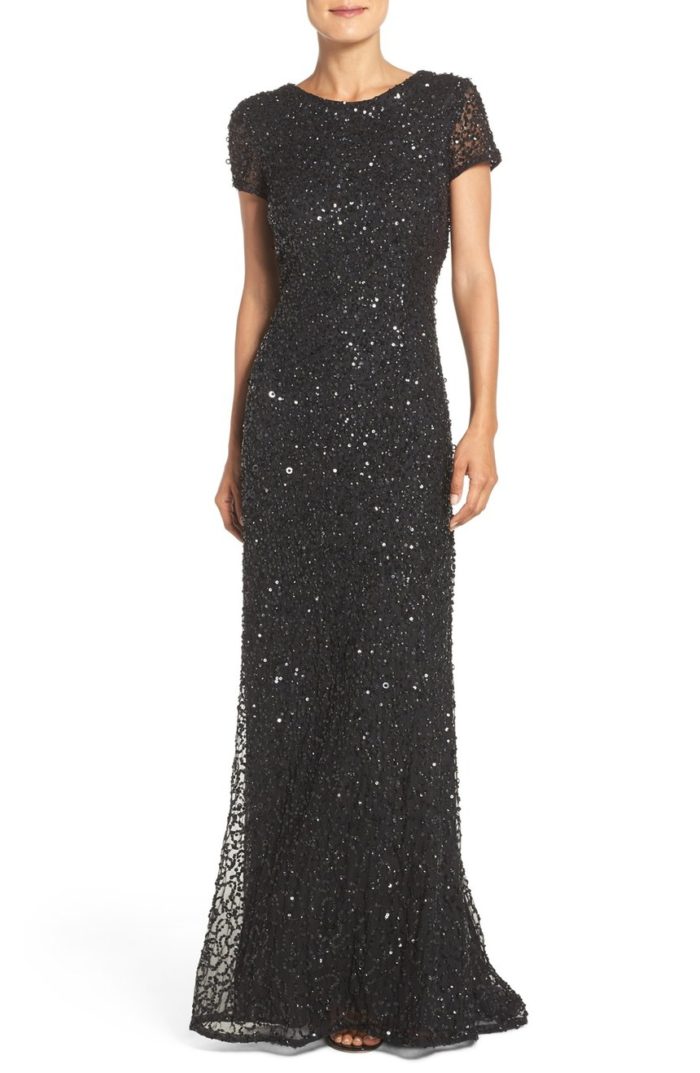 Short Sleeve Sequin Mesh Gown by Adrianna Papell from Nordstrom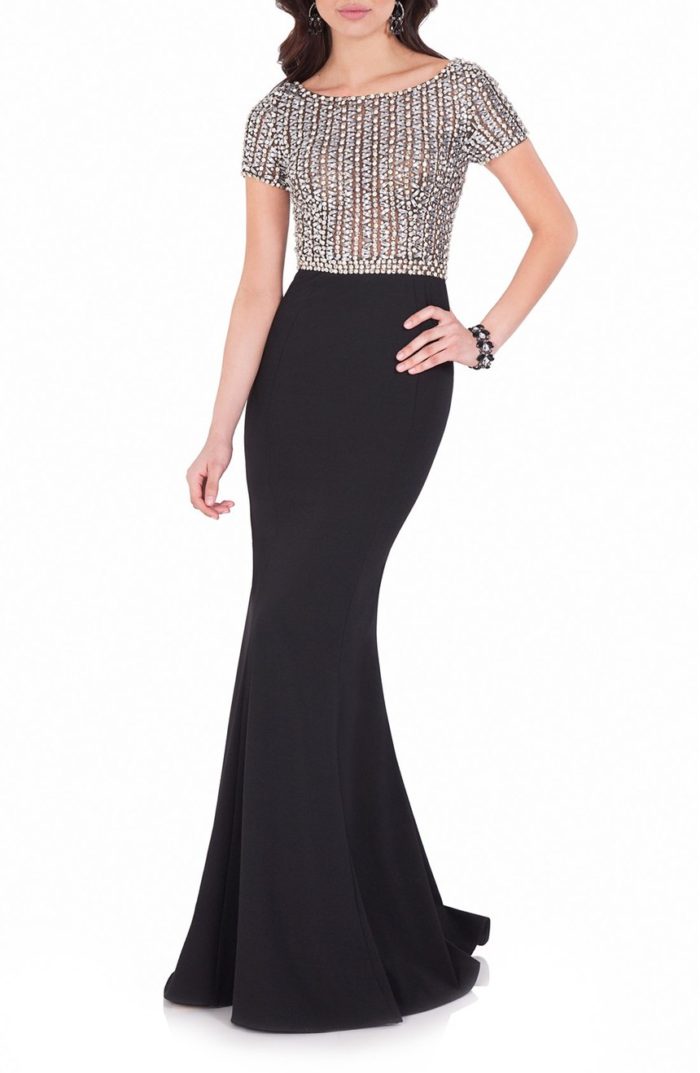 Terani Mixed Media Gown from Nordstrom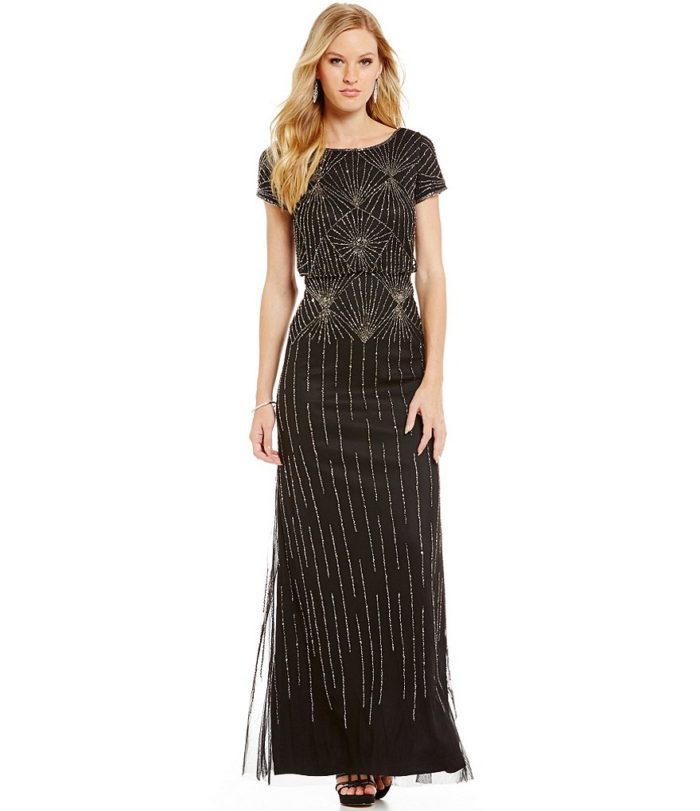 Beaded Blouson Gown with Gold Beading from Dillard's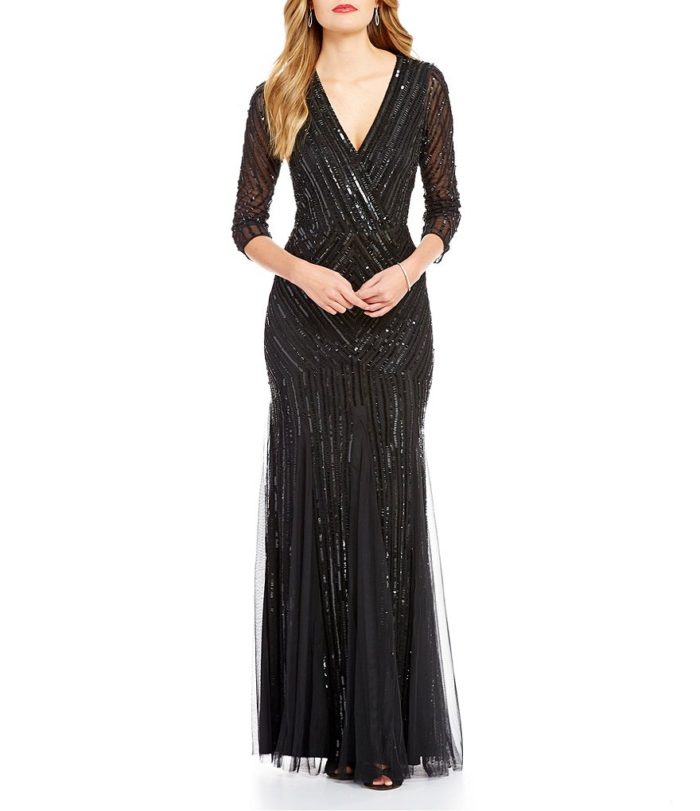 Adrianna Papell All Over Beaded Wrap Gown in Black from Dillard's
For more inspiration for black tie wedding attire and outfits for winter weddings, check out these posts!
Black Dresses for Wedding Guests
Black Dresses & Outfits for Weddings
Black Dresses for Mothers of the Bride or Mothers of the Groom
Shopping sources and our Shop the Look sections use affiliate links from our sponsors.